Productivity, creativity and an alignment of mind during work can be quite a tricky balance.
Adding a pinch of salt to creativity can bring more results than following a set way of doing things.
This article is all about hacking creativity in 61 different ways.
In doing so, creativity produces happy hormones leading to work efficiency without hassle, constraint or mood swings.
When humans see, perceive and take the world with meaningless agendas; then life indeed plays a hard game.
Otherwise, it belongs to the whereabouts of your thinking capacities.
Science also negates the idea and theory of receiving the opposite of what you think – happiness complies with more successful results.
In this article, we have catered to all the basic ideas of creativity hacks.
However, the article is fixated on the creative minds: freelancers, writers, designers, producers, creators or people from the industry of visionaries.
[irp]
61 Creativity Hacks for Creative Minds:
Multitasking is NOT for everyone:
Taking on different tasks at one time can cause a distraction. Avoid that.



Music – Soothing or Energetic:
Rhythm is what soul wants. Invest in soul, the return will be worth that.
Distractions – Avoid All Sorts:
Concentration is indispensable to stay on right course. Shut off the distractions.
Say NO to Net Surfing During Work:
You need to work for yourself, things can wait.
Your Best Biological Time:
You are at best when you are being yourself. Don't pretend to be someone you are not.
Add Things in Wish List:
Make a wish, make it come true. Life is great with goals and purposes.
Unplug Mobile and Other Gadgets:
Distraction is the ultimate killer of achieving goals. Drop it NOW!
Mute All Sorts of Notifications:
Fine, if it is being repeated, but a distraction in all its modes and forms is destructive for work and creativity.
Headphones – Put Them ON!!
Put them on and forget the world beyond your ears and thoughts.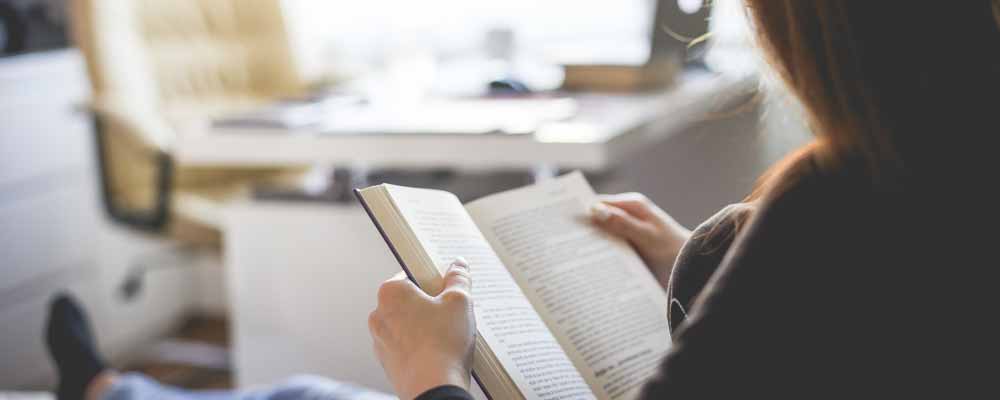 Put up a Sign: DO NOT DISTURB:
If you have to literally tell people to stay away, do it. You won't regret concentration.
[irp]
Mints, Chewing Gums:
These will help you easing off into creativity and be stress-free.
Brainstorming:
Meet brains and you will get brains. Talk it out and you will get the assistance and answers you require.
Keep Your Mind Off Worries:
Worries thrill but kills creativity. Free yourself from worries and create.
Doodle:
Draw or sketch something with your finger, pencil or anything. You will find the way out through doodles like an exit to a puzzle.
List down Things to Do:
The most constructive and organised step towards creativity without fear of lapsing is to list down things to do.
List down Things NOT To Do:
Make your own boundaries, before others make that for you. Stay away from things you don't need.
List Things Which Distracts You:
Keep track of the things which distracts you so to counter them.
Remember Sticky Notes:
Keep the important things pasted in front of you so that they slip into your conscience.
No Meeting Day!!
Fix a "No Meeting Day" so that, you can give yourself a day to just think and mull stuff over.
Fix Time For Lunch and Relaxing Mode:
Invest in yourself every day, even if for a few minutes. Relax or meditate and don't think of anything else while eating. Just eat and enjoy.
[irp]
Time for Reading Emails and Corresponding to Clients:
Keep in touch with clients. They need to feel loved.
The above-mentioned creativity hacks were to increase productivity, which in the end results in the best creative form.
However, there are others too which come in the category of lifestyle habits: eating, drinking, sleeping, activeness and so forth.
Starting Day with Hearty Breakfast:
Breakfast is known as the most important meal of the day. Your day depends on it.
Water Intake:
Refuel your body to make you hydrated and consequently active.
Food for Brain – Nuts:
Your body needs protein, the brain gets the benefit and ultimately you, but not too much.
Drink Tea and Caffeine:
Sooth your mind while thinking and creating, with tea and caffeine, but again, don't go overboard.
Up next are some creative hacks to maintain motivation.
Dividing Big into Small:
It is easier to divide things into smaller parts and take each part one by one. The mind works better that way.
Simple to Complex Tasks and Difficult to Simple:
Don't jump, but move step by step from simple to complex and difficult to make it simple.
Commitments and Promises:
Keep commitments and promises, enough said.
Maintain a Calendar:
Schedule yourself so to manage things well and efficiently.
Cross Out Things Done:
Keep knocking off the things already done, so your mind knows exactly what is left to do
[irp]
Incentives for Completions:
Give yourself incentives on completion. Give yourself a treat for motivation.
Visual and Audio Reminders:
Set visual and audio reminders so that you don't forget when things are pouring in.
Be Closer to Nature:
Nature nourishes the soul. Go outside.
More to Professional Interactions:
Meet more people from your profession. It will help growing your network.
Fun for Weekends:
Weekends are to relax. Give yourself some time off.
Sleep Enough to Start a New Day:
The mind cannot work when it's jammed – so sleep well.
Get Paid for Hours Not Projects:
Get payment on an hourly basis so you don't slouch.
Find Inspirations and Mentors:
Inspiration is what keeps us going – mentors can ignite that.
Positive Behaviour to the Worst:
Keep a positive outlook on life and work so to persevere.
Management is another category through which creativity can actually be enhanced:
Deadline for Every Task:
Set deadlines for every task so that you don't fall behind schedule.
[irp]
A Place for Everything and Everything in Its Place:
Keep things, people, work and all that matter or doesn't matter to its place so that you remain focused.
2 Minutes Tasks:
2-minute tasks are like baby steps and give a sense of achievement for further action.
Goals for the Week:
Set goals for the week and analyse at the end of the week so to remain focused.
Plan Out Days before it Starts:
Plan things a day before so to be up to it and focused and productive.
Track Your Time through Applications:
There are many applications to monitor your work and progress. Get assistance and be focused.
Do Similar Tasks First:
Put things in blocks of similar nature and complete those first, before jumping to a different one. It will help you attaining more comprehensive results.
Improve Typing Speed:
Now everything is done through your fingers on the keyboard, so master it to save time and effort.
Know Short Hand Writing:
Especially in cases of rushed work, this is going to save you time.
Email and Content Grammar Checker:
You don't want to give a bad or lousy impression. Keep a check.
Auto-responding Software for Email Replies:
Save your time and install auto-responding software to remain efficient in repetitive tasks.
[irp]
Using Cloud Computing:
Use Cloud computing and save data for better backups and future issues.
Lifestyle changes also require a certain flow of creativity; inclining towards the progressive mind and soul:
Workouts and Gym:
Align yourself physically and work will align itself.
Training Your Mind:
Train your mind the way you want. Do mental exercises and read more.
6 Minute Activities:
Get involved in a few minutes of activities between tasks and stay away from boredom.
Massage Your Pressure Points:
When the body is relaxed, the mind can work and create more productively.
Yoga for 10 Minutes Daily:
Again, body and mind need to be relaxed so that creativity can play its part.
Splash Water on Face:
Stay active; you are up for greater things to achieve. It wakes you up!
Breathing Exercises:
Calm yourself by simple breathing exercises and the mind will follow.
Power Naps:
Power naps are a great way to refresh yourself for better activity.
Power Poses:
Power poses can make you more confident to deal with different situations confidently. Practice them.
[irp]
Setting Daily, Weekly, Monthly and Yearly Plans:
Set plans and stick to them, so that you never go out of focus and stay on course.
All these 61 creativity hacks for the creative mind produce more efficient work standards: commitment and dedication.
As per the saying "No one can help you if you don't want to help yourself".
Keeping this in mind, it is imperative to hack your creativity in order to succeed in life.
Author Bio: Daniel Shane is a professional creative branding expert at Logo Orbit – Custom Logo Design Services. Beside his full time job, he loves to write on the topics of branding, creativity and productivity. His twitter handle is @danielshane96.
---
If you wish to discuss how we can develop your brand or provide graphic design for your product or business, email us at: [email protected]
Inkbot Design is a Creative Branding Agency that is passionate about effective Graphic Design, Brand Identity, Logos and Web Design.
T: @inkbotdesign F: /inkbotdesign
---