Top 5 Tips to Make Your Website Design Engaging 
When it comes to effective web design, there's more to think about than just the colours or the theme of the site. 
A great website design should function as yet another tool for the company to use to promote its brand and its target culture. Many companies consider the logos, the branding, the colours, the web layout—but not often do they honestly think about the functionality and use of a website first.
It's not enough for the site to simply look appealing to the eyes or make use of trendy themes. 
When it comes to excellent website design, the use of best practices must be implemented to get more conversions. 
Done correctly, better functionality, thoughtful features, and creative communication improve the customer experience while they're on the site. 
Never underestimate the benefit of extra elements added, such as customisation via geolocation, ADA compliance to aid disabled customers, and accessibility across all platforms. 
These can become the cornerstone of the marketing strategy and vastly improve audience reach.
Dressing to Impress: Why Website Design Matters
Website design is more than just the "pretty packaging" that a company or brand builds to house its services and its products to make them look more attractive to potential customers. 
Web design is the very core of a business' online presence. 
It holds the logo design, icons, and branding that customers will see and therefore begin to associate with brand identity.
Excellent website design also lends to outstanding user experience. 
If the users enjoy the design and derive convenience or delight from it, it urges them to make return purchases. 
Even if it merely compels them to come back and keep browsing, it improves the likelihood of them purchasing from the business. 
Interactions with the website will increase, primarily if multiple new technologies or marketing tools are employed on the site itself.
Furthermore, responsive websites designed to appear and function well on multiple devices and platforms are more easily searchable and crawled by Google. 
They rank higher on the searches in both desktop and mobile, leading towards more potential customers clicking onto the site and browsing. 
The fact that they also are easily readable both on mobile and desktop is a significant advantage as well.
But most importantly, people have very short attention spans online. 
Something new and exciting keeps people on the page. 
Remember that 38% of people will stop engaging with the content if they find the layout uninspiring or unattractive.
Here are some more vital statistics on website design to mull over:
First impressions last. At least 94% of a company's first impressions on a customer will come from their site's design. If they're not impressed, 88% of online visitors won't be coming back.
Are you planning to give off a credible vibe? 75% of customers judge how trustworthy an enterprise is through how well their site has been designed. Investing in reliable web design services can make sure that a company looks legitimate.
With that knowledge, 73% of companies invest in exceptional web design to stand out from the rest of the competition.
Users only spend 5.59 seconds, on the first blush on a website and its written content.
Badly-designed websites are typically slow, and that could mean substantial losses. £1.73 billion of revenue is lost every year due to slow-loading websites as customers don't have the patience to wait.
Companies have to make their impression count. Otherwise, their customers will seek out the competition instead. 89% of consumers head to competitors when they feel that they've received a poor experience in one site.
Furthermore, 57% of consumers won't recommend a business if they don't like the website or find that it's poorly designed.
With everyone armed with a smartphone, they appreciate mobile-friendly websites. 74% of customers are more likely to come back to sites with mobile-friendly versions.
If the site is not mobile-friendly, 40% of users head straight to the next search result, looking for a website that is responsive on mobile.
And it's a substantial chunk of revenue: As smartphones hold supreme, holding 64% of all retail website visits.
All of this information leads to one thing: is your company website doing its job? Is it a valuable part of your company's marketing strategy, or is it just stressing potential customers out?
Stressful Styles: Does Your Web Design Stress Your Visitors?
Everyone has more than enough stress in their daily lives as it is. 
Websites are made as an escape, relief, or entertainment. 
The last thing any company wants is for customers to be stressed over their website, driving them away to the competition.
If the site's design is clunky, unattractive, or challenging to navigate, the customer will look elsewhere for a website that is easier to handle. 
But there may be some ways that customers are stressed over a website without you even realising it. 
It's all about the psychology of web design.
Mind Matters: Web Design for the Stress-Free Mind
The goal of the website design should be to compel the mind of the visitor viewing it. 
It shouldn't be a hindrance to what the customer is trying to achieve on the site. 
Slow loading times, confusing navigation, dead links and pages, or a cluttered design all contribute to the stress that a user may feel as they struggle through finding their way through the site.
The design itself is an issue sometimes. 
Clashing, non-complementary colours, poor-quality images, and most of all, sub-par content are also indicators of a poorly-designed website and adds to the visitors' stress. 
The website design must stand out from the competition, provide smooth, easy navigation, and overall great experience for the visitor. 
The effectiveness and functionality are far more crucial than how elegant the site looks or how many bells and whistles are there.
Pro tip: Consider drawing from nature. Stress-free environments are usually associated with natural scenery, colours, or images. Try to design your website around the same concept. Companies with more "natural" themes can add images reflective of it. For businesses in other fields, look into similar colours or items. Create a stress-free rhythm on your website.
Finally, inclusiveness is integral to excellent web design, as it addresses cognitive differences between the many visitors that would view the site. 
People often are unable to deal with too much noise or a bombardment of information. 
Instead, psychological website design is geared to direct a person's attention towards something specific. 
And in the case of a retail website, it's towards making that purchase.
Mind Over Merchandise: Making An Engaging Website
Utilising the psychology of web design, build a site that will bring in the engagement and release the stress away from customers.
#1. Choose the Right Colours
There is a great deal of psychology behind defining the right colour for a website or a business' branding. 
Certain colours evoke specific emotions from whoever is looking at it. 
Red triggers excitement and a need, which is why you might see it branded for sporting goods. 
Orange and yellow are well-known to trigger interest, and hence are used for shopping websites, like Amazon and Taobao. 
Blue lures the mind into feeling more soothed and allows it to sustain more extended periods of browsing. 
That's why social media sites like Facebook, Twitter, and Tumblr are all coloured in blue.
Adapting calming colourways can act as a "lure" for customers browsing your website. 
It provokes that sense of tranquillity, keeping customers happy and browsing longer. 
#2. A Good Rule of Thumb: Clean and Simple
While it's beneficial to add some essential features and the latest design elements to the website to improve user experience, it's just as critical to know when to hold back. 
Excellent web design is simple to the eye, easy to follow, and intuitive in navigation. 
This is the kind of sleek ease that Apple had built an empire out of.
When applied to an excellent website design, the overall layout should be minimal. 
The simpler the plan is, the easier it will be to load, improving the speed of the website.
Furthermore, navigating it will be effortless, almost automatic, for visiting shoppers. 
There's no harm in a bit of fun animation or creative liberties in the menu design, as long as the navigation through them remains reasonably smooth to move through.
#3. Make your Call-To-Action Loud and Clear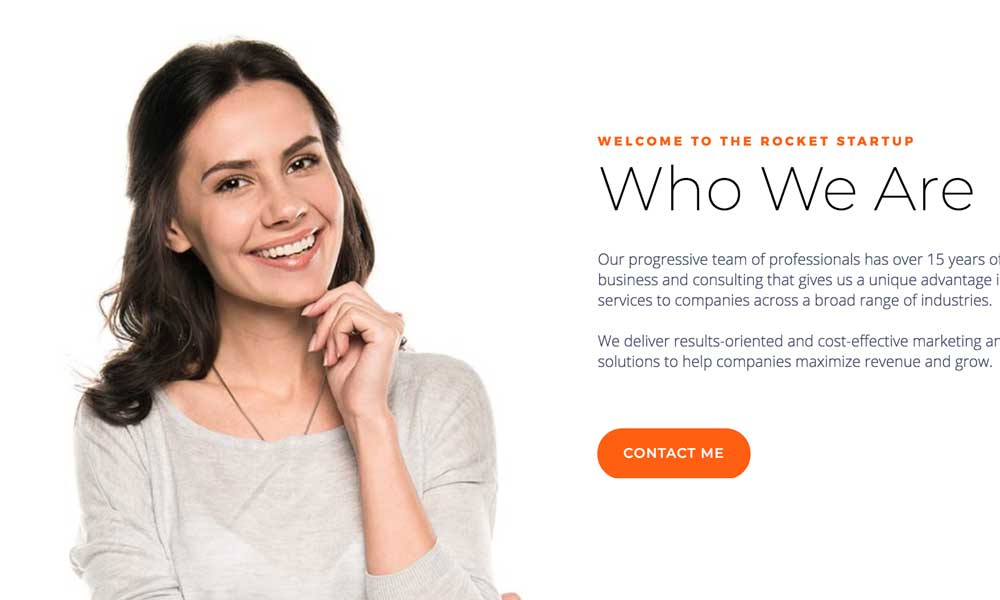 The goal is to make the customers act. 
This is best done through the right call-to-action. 
If the company has a great promo or a sale going on, showcase it through a banner right upon loading the front page. 
Better still, it can be prominently displayed on a landing page that the customer can click on or away from. 
The important thing is that they engage.
The text should also be short and to the point. 
There's no need to put blocks of lengthy text. 
A call-to-action should be a phrase or a short sentence followed by an action item such as a link, a button, or a few entry fields to sign up for.
#4. Live in Living Colour: Add Some Videos
Seeing is believing for many people. Sometimes, photos just aren't enough. 
Embedding videos into a website can, therefore, boost their interest and engagement. 
The company can utilise video content marketing through embedded videos, showcasing products or services on them, or even showing instructional content that discusses how to use certain items.
People love to watch videos. Now that videos are far more accessible than ever before putting high-quality, engaging videos on the website would make users stay longer to watch and learn more. 
They can't just be any videos, however: it's essential to have videos that have high production value and with a clear purpose. These videos must be made to solve customers' problems.
#5. Be Consistent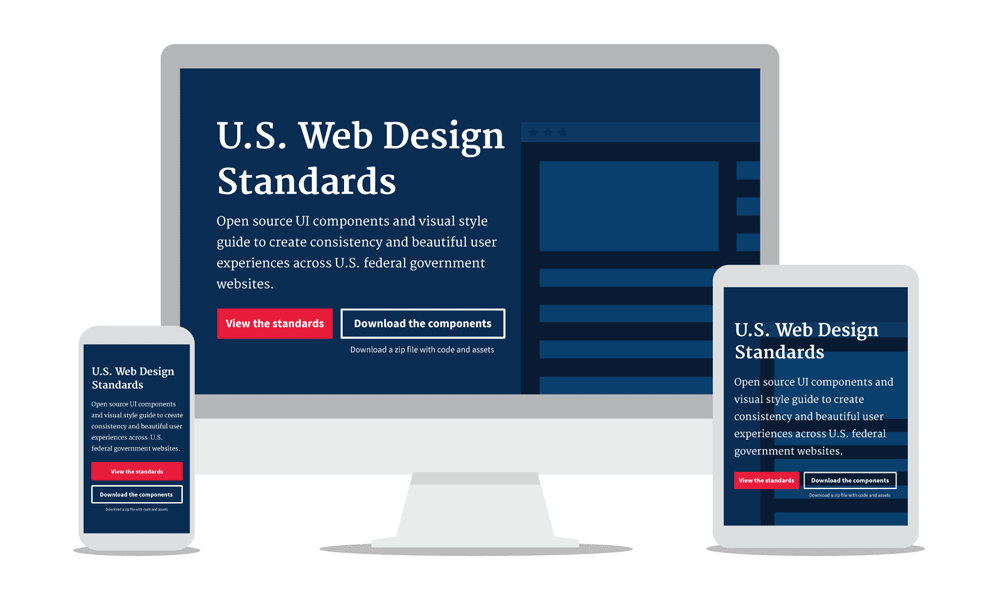 The design, colours, patterns, and other aspects of the design should remain consistent throughout the entire website. 
It may become tempting to try and add different looks or atmospheres depending on the categories, but it goes against the best practices. 
Customers can detect the consistency throughout the site and begin to associate it with the brand. 
That trust then translates into reliability.
Colours, typography, button shapes, and other visual elements must remain the same throughout all the pages, from the front page to the contact page. 
As a rule, to prevent the appearance of being cluttered or disorganised, no more than two or three fonts should be used. 
This creates a constant rhythm and a sense of hierarchy in the content.
Final words 
Once these different practices have been implemented, it's still imperative to maintain the same quality and standard for the mobile version of the site. 
Enjoyable browsing or shopping experience, replicated between the desktop or the mobile and tablet environment, further reinforces the brand's presence and trustworthiness. 
Furthermore, it boosts the website's ranking among search engines, improving the likelihood that potential customers will find it.
The most important thing to remember out of all this is that good web design isn't just colours and icons. 
The creation of a brand comes down to the fundamentals: simple, secure, and trustworthy for customers. 
Remember that the customer has a problem, and the company's job is to show them that they can solve that problem. 
By guiding them through a stress-free website, made with a high calibre of website design, they can prove to the customer that they are fully capable and that this is the company set apart from the rest in its field.
Do you feel that your company website design may be hindering your conversions? 
If so, how would you approach a website redesign with these best practices and tips in mind? 
Let us know what you think in the comments below.
Author Bio: Aaron Chichioco is the chief content officer (CCO) and one of the web designers of Design Doxa. Aside from his expertise on web/mobile design and development, he also has years of experience in digital marketing, branding, customer service, eCommerce and business management as well. For more information about Aaron, visit http://designdoxa.com/about-us/.