6 Basic Components Of SEO You Need To Keep An Eye On For Your Business Success
The essential components of SEO can be briefly explained as the elements used in optimising websites. 
These include keywords, meta tags, alternate descriptions, keyword density, and different coding methods. 
If you want your business site to be successful, you need to focus on these fundamental components of SEO:  
1 – Keywords 
The keywords are the essential components of SEO. 
Choosing the right keywords is critical for the success of your business. 
You shouldn't just select a bunch of words that are related to your site. 
You need to use some SEO tools to check if these keywords will help rank your site higher in search engine results pages.  
For example, you want to find keywords with high traffic density to dominate your market. 
You also want to consider the number of searches for each word on your list. 
The higher the search volume for your target audience, the more visitors you're likely to receive. 
So, keywords' importance lies in the number of visitors, not the number of clicks. 
Keyword management is also an essential aspect of SEO. 
Proper management of your keywords ensures that you remain in the search volume rankings for the chosen keywords. 
If you randomly select your keywords, your website will likely be ignored and not seen by your target audience. 
To keep your ranking high in the search volume rankings, it's vital to learn how to choose your keywords and place them correctly within your content. 
2 – Page Title And Meta Description 
When it comes to page titles, keep them simple but memorable. 
Try to think of a name that describes what your page is about. 
SEO experts advise people to use descriptive words, even if it's just a page name. 
Using descriptive terms can improve rankings by as much as 10%. 
You can find many page title examples for SEO online, but always remember to avoid using numbers, acronyms, and other tricky terms. 
When writing meta descriptions, it's crucial to ensure they're search-engine-friendly. 
Avoid using complex or challenging terms and keywords that a crawler could take out of context. 
Meta descriptions can contain meta tags or resource box codes. 
Make sure your meta description keyword is contained within the meta description. 
If you want your website to be listed on Google, make sure your meta description has the keyword 'Google', which will ensure that the site is included in the indexing. 
3 – Page Loading Time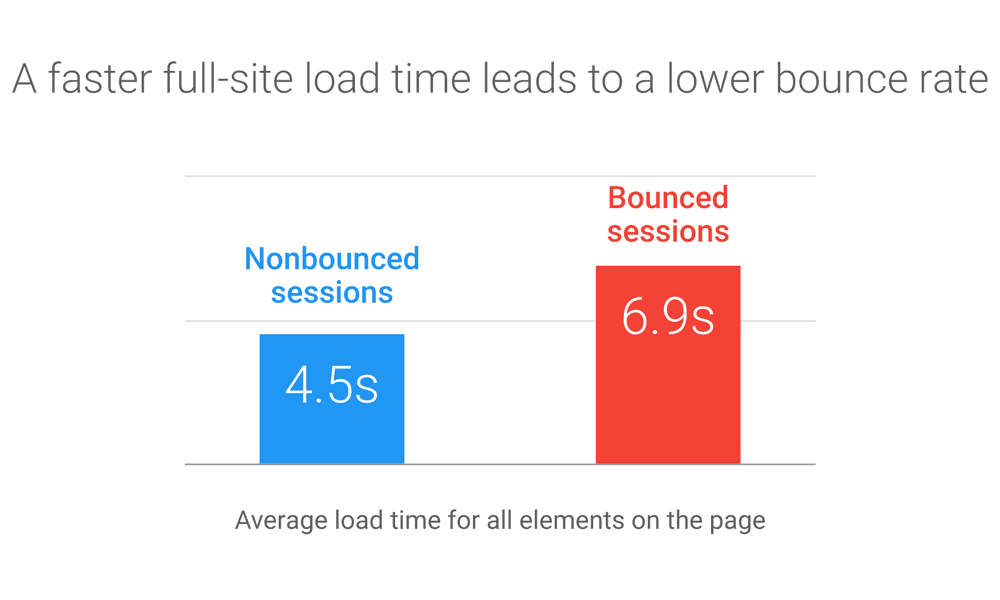 One of the reasons a person closes a web page is its slow loading time. 
The speed at which your pages load is critical for your audience and search engines. 
Bounce rates are one of the many analytics metrics you need to track. 
Bounce rate refers to the percentage of visitors who leave your site after viewing only one page. 
That's why you need to ensure your audience stays on your web pages longer by having a faster page loading time.  
Here are some of the most common reasons why a web page is loading slowly:  
JavaScript could be delaying page loads when it's left unoptimised. Remember always to remove external JavaScript files and use inline instead.  
Too many extraneous items exist in your database, like plugins, themes, or logs.  
OPcache is disabled.
You have large media files on your site, like images and videos. Choose to compress these media files so your page will load faster.  
4 – Optimised URL 
A URL is the address of a page located on the Internet. SEO-friendly URLs are designed to meet the needs of your target audience. 
An optimised URL is short and keyword-rich. 
An SEO-optimized URL means adding specific keywords to help search engines scan and rank your website.
Here are some ways you can optimise your site URL: 
URLs must contain no more than 100 characters—the shorter the URL, the better.  
Always use a single domain or subdomain for URLs.  
Make your URLs reader-friendly using the right words instead of codes or shortcuts. 
Always incorporate your keywords into the URL.
Avoid using stop words like 'the.'  
5 – Links 
Links connect web pages. 
For your site to increase its traffic and ranking in search engine results pages, it should have these two types of links:  
Internal Links – These links direct you to other web pages of the same domain. These links allow viewers to stay on your website while browsing different pages and content. These links increase your website authority, which contributes to search engine ranking.  
External Links – Also called 'outbound links,' these are links that bring your audience to another domain. These links usually provide your audience with further references and explanations from other website owners. You must work with high-authority websites when adding external links, as linking to low-quality websites can hurt your ranking.  
6 – Content 
The last fundamental component in SEO that's commonly overlooked is content optimisation. 
Content is one of the SEO factors that matter the most. 
Content is vital in ranking and your site's authority in providing critical information to your audience. 
If you optimise your site with content, you're ahead of the game because search engines like it when a site has relevant content.
You can optimise different kinds of content for search engines. 
Many people might use images and videos. 
However, these are not always the best options because there's a big chance that search engines might not approve of these, and you might waste much time trying to get a video or image approved. 
Final Thoughts
SEO is an essential aspect of building a successful business online. 
It's the best way to keep your website in front of the right audience and get your products out there. 
It can be the key to your business success so that you won't have to continually work hard to maintain your spot in the rankings.  
These components of SEO will also help you create high-quality content.
When people see that your site is well-made and contains optimised, helpful information, they'll come back as a loyal audience and invite potential visitors.