9 Canva Alternatives You Need to Start Using Today
Many content creators are aware they need a graphic and photos to accompany their written material.
After all, more than 65% of people are visual learners who digest information by looking at pictures.
Where content creators err is believing they should go to Canva and whip out a blog graphic.
Can they? Yes.
Should they? No.
There are many reasons Canva should not be your go-to tool for blog graphic design.
First, the number of free templates is limited in contrast to the vast array of choices for the paid templates.
Although Canva has thousands of free templates, finding the free template that works for your needs might be challenging.
Trying to find a free template that works for your purpose could be time-consuming. This defeats one of the purposes of using Canva: it's quick to use.
Also, if you have to keep defaulting to using the same free template, all your graphics will look alike.
Next, Canva is a popular choice for content creators; your graphic ends up looking like everyone else's.
If the graphic isn't different, it's not eye-catching. Having an eye-catching graphic boosts your chances of getting your links clicked and traffic to your website.
You need Canva alternatives, so all your graphics don't look the same, and your graphics don't look like everyone else's.
You can still use Canva, but as people say, "Variety is the spice of life." Use Canva along with other graphic design tools to add variety to the look of your graphics.
You can still keep your brand colours without all your graphics looking the same.
People on a bootstrap budget may feel they have no choice if they have no budget, but you have choices.
That's what this post is about: Giving you more graphic design tools to put in your designer arsenal.
Let's get started learning how to make more exciting blog graphics.
For this guide, a blog graphic is a text on an image. Also, the image must be relevant to the content of the article.
The point of the graphic is to supplement the text. By looking at the relevant image, the text becomes easier to understand.
Can't you use a free stock photo?
No.
There is a critical SEO benefit to making an original image and inserting it into your blog post.
Did you know images get indexed by Google?
It's true. Images can bring you a great deal of blog traffic.
When people search a keyword at Google Images to find an image that interests them, clicking it takes them straight to your website.
Look:
I went to Google Images and typed "Good Vibes Quotes."
Can you see my images are there? I blog at Mostly Blogging, so when users search good vibes quotes and click on my images, I get website traffic.
That's why you want to make your images as eye-catching as possible. When your images stand out, people are more likely to click, resulting in more website traffic for you.
There are also social media benefits to making eye-catching images.
Sites like Instagram and Pinterest are image-sharing sites.
If you want to share them, graphic design tools like Paint or Nimbus will change the dimensions if needed. For instance, you want your Instagram image to be square. Pinterest images (pins) are usually long.
Make sure you have social sharing buttons on your site so website visitors can share your images, which extends your brand's reach.
To recap: Here are the reasons you need attractive graphics to accompany your text:
Help visitors better understand your writing.
Boost traffic with SEO benefits.
Extend your reach on social media sites.
Now that you know why you need blog graphics let's look at free tools to help you make them.
1 – PosterMyWall
This blog graphic was made with PosterMyWall.
You will love PosterMyWall.
Of all the Canva alternatives reviewed here, PosterMyWall is the most versatile.
PosterMyWall has graphic sizes for all social media sites and easily customisable templates like other graphic design tools.
At PosterMyWall, you'll find templates for inspirational quotes, memes, holiday templates, and so much more.
As you can see from the screenshot, you find at PosterMyWall many of the same choices you find at other graphic design websites.
However, did you notice any differences?
I've never seen choices for Digital Signage, Short Videos, and Teaching Aides.
The short videos remind me of commercials.
With the 4th of July coming up, a significant holiday in the United States, I am reminded of this Veteran's Day graphic I made with PosterMyWall.
Can you see how I modified the graphic to include my blog name, Mostly Blogging? All of PosterMyWall's graphics are easily editable.
I can't rave enough about PosterMyWall.
PosterMyWall Pricing: Free, but you can upgrade to a paid plan.
Interested? Go to PosterMyWall.com.
2 – Be Funky
Have you heard of BeFunky?
If not, the tool is more popular than you may think. BeFunky has 25 million users.
I made this graphic with BeFunky. Doesn't it have a different "feel" than the other blog graphics you see so much of?
I wrote, "Bloggers can please 65% of the people all the time" since more than 65% of people digest information visually by looking at pictures such as blog graphics.
While BeFunky has many of the same features as the other graphic design tools you'll find here, BeFunky has collage templates and filters.
BeFunky Pricing: Free. The paid plan, BeFunky Plus, starts at $4.99 per month.
Interested? Go to https://www.befunky.com/.
3 – Fotor
This YouTube video cover was made with Fotor.
Along with all the other "bells and whistles" the other graphic design tools have, Fotor has exciting features.
For instance, Fotor has face reshaping, image cloning, image cutout, and teeth whitening.
You can also use Fotor to make your brand's logo design.
My favourite part of Fotor's vast library is the holiday templates.
Do you send electronic holiday greeting cards?
I do, and I get them from Fotor.
They have e-cards for seemingly all holidays and occasions.
Look:
As you can see, you can use Fotor for the holidays. You can embed these graphics on your website, share them on social media, and attach them to an email to send to your readers or clients.
There are other ways you can use Fotor's templates for marketing purposes.
I hope you are getting ideas for the multitude of ways you can use Fotor's templates for blogging, business, and sales.
Pricing: Fotor is free. You can pay to use a Premium Plan.
Interested? Go to https://www.fotor.com/.
4 – PixTeller
PixTeller is an image editor and animation maker.
I am such a fan of PixTeller's images; I was actually the tool's brand ambassador for a while.
The folks over at PixTeller are supportive; when they introduced their animation tool, they used my blog to make their announcement.
Even though I use all these tools to match my needs, I keep going back to PixTeller for a video marketing template I'm particularly fond of.
Like many of these other tools, PixTeller has any kind of template customisable with your brand colours and dimensions you could want.
Do you see how the author of the quote and my blog's name are on the graphic?
Do you know what we do not see on the graphic? A watermark.
When you use a free plan, the tool's name usually appears, but not with PixTeller.
Pricing: PixTeller is free. The paid plan starts at $7.00 per month.
Interested? Go to https://pixteller.com/,
5 – PicsArt
There's a lot I love about using PicsArt. What is unusual is why I find PicsArt so appealing.
PicsArt shows its fun features on Instagram. I've never seen a graphic design tool demonstrate its features like PicsArt does on Instagram. I see them when I go into the PicsArt app as well.
I feel like a kid in a candy store, and I am. When I use PicsArt, the graphics are eye candy.
So many templates look appealing; choosing one takes longer than actually making a design.
PicsArt is known for its layers. In this way, PicsArt is like Photoshop. You modify the layers. The overlapping layers (overlays) make powerful-looking images.
You can use PicsArt on the desktop or the app.
Use PicsArt for inspirational quotes, capitalise on the popularity of trends, take advantage of the large sticker collection, whatever suits your fancy.
Have you heard of the Drip Art trend? I discovered this trend in graphic design while using PicsArt.
I still use this sticker of mine on Instagram Stories and for other purposes. PicsArt makes cutting out the image easy.
Pricing: PicsArt is free.
Interested? Go to https://picsart.com/create
6 – Snapseed
One of the first graphic design apps I used was Snapseed. I go back to it when I'm on the go, although many of these tools have apps.
I've always been a fan of Snapseed's filters. You can apply such filters as Vintage and Drama.
Honestly, you can find a filter for any look your mind envisions.
Here is an infographic listing Snapseed's filters:
Pricing: Snapseed is free and is available for both iOS and Android.
7 – Instasize
Instasize is a popular app for photo editing and video editing.
Instasize is easy to modify.
You also get a wide range of filters with Instasize.
Look at my original image.
Now look and see how I brightened the colour of the flowers using the Instasize app: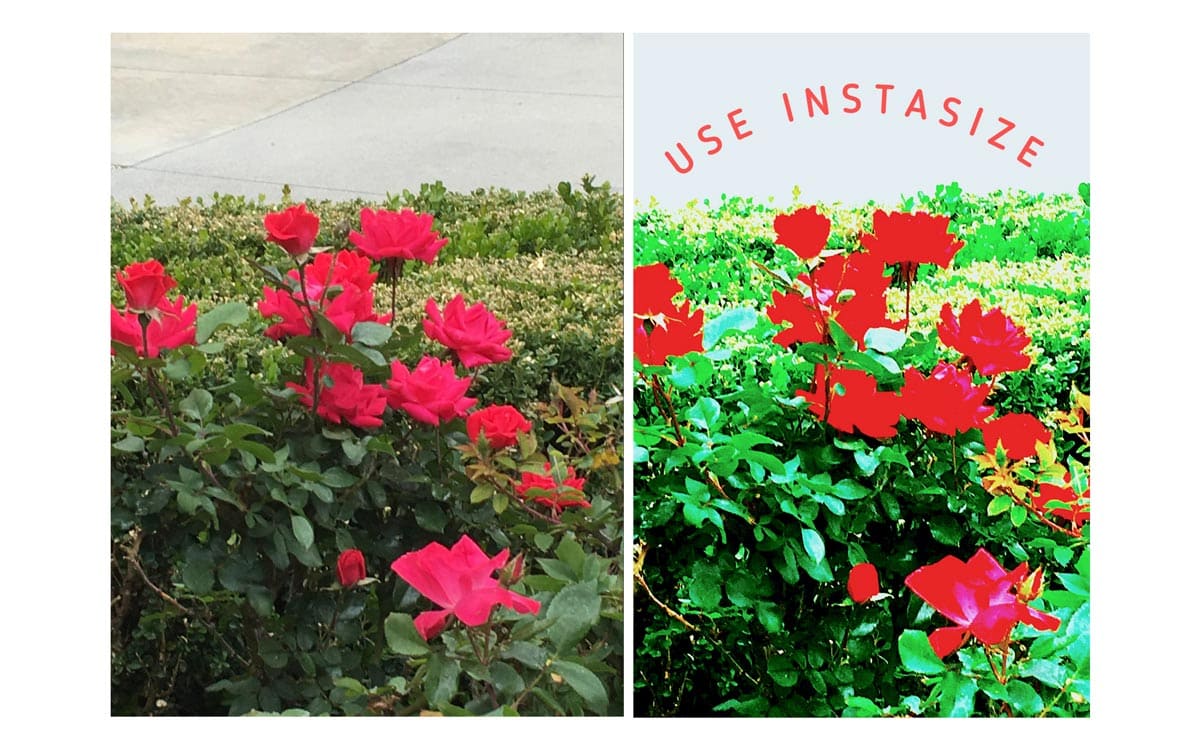 Do you see as well how I was able to curve the letters? You can curve the letters up or down and adjust the degree of the curve.
Pricing: Instasize is free. The Premium plan starts at $4.99 per month.
8 – Snappa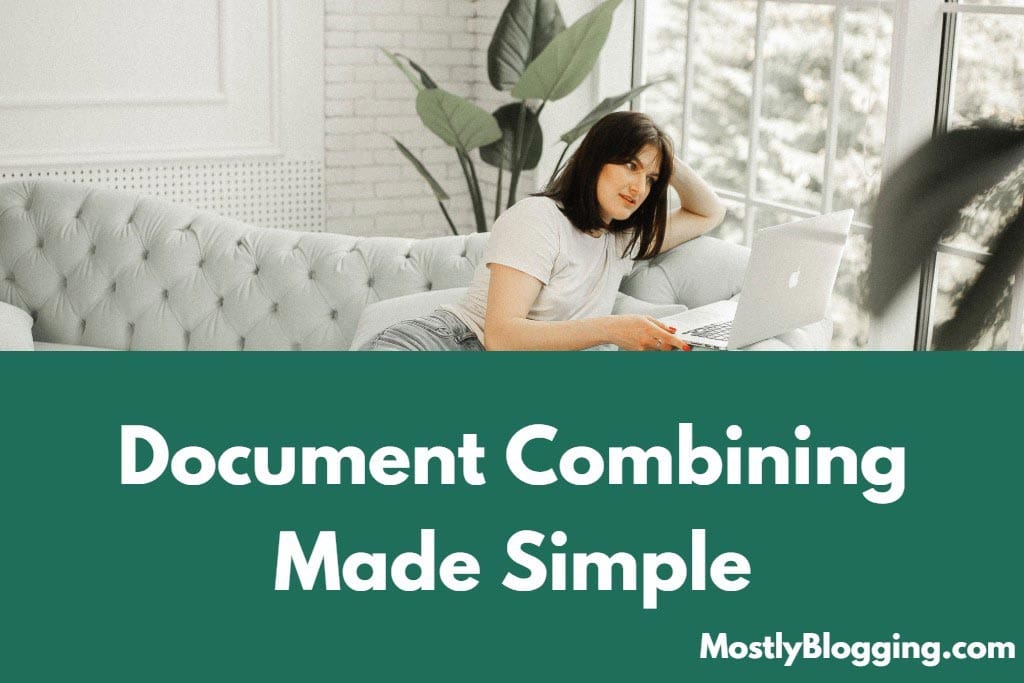 This blog graphic was made with Snappa.
Snappa has 6,000 templates and 5 million HD Images.
Like with these other tools, you can choose from premade templates and modify them as desired.
Just search for the background image you need. Like many of these tools, Snappa uses simple drop and drag technology.
Save your images to edit and reuse at a later date.
Pricing: Free, but you are only allowed three downloads per month.
Interested? Go to https://snappa.com/app.
9 – Canva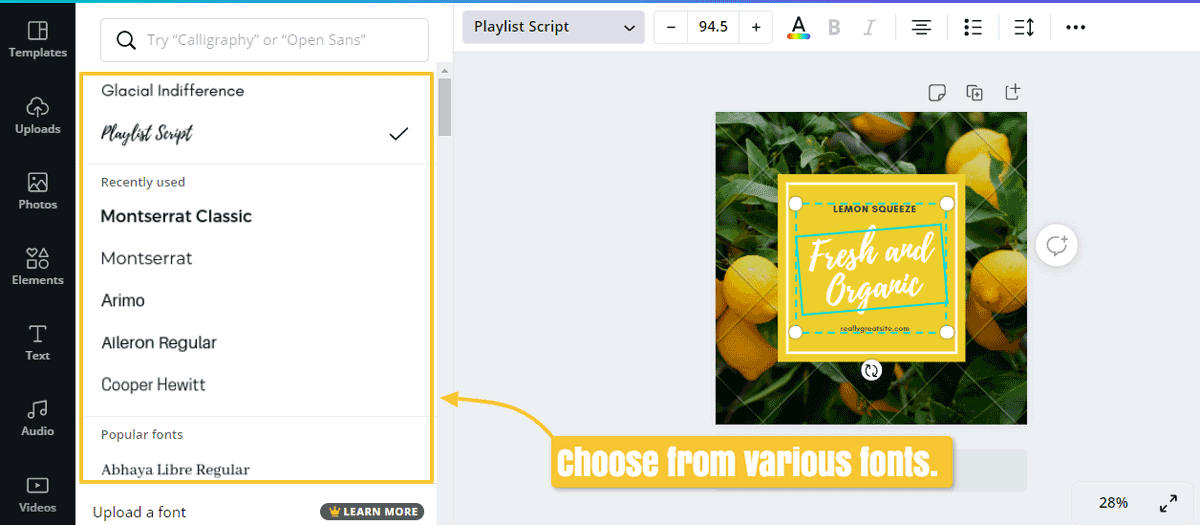 This blog graphic was made with Canva.
As this guide to Canva alternatives nears a close, do not feel you can't still use Canva. Canva is a popular choice for a reason.
How popular? Over 30 million people use Canva.
Indeed, free graphic design tools are insanely easy to use, even for beginners.
For example, my friend Nikola Roza is not an artist by any stretch of the imagination, but he makes decent graphics with a free Canva account.
One of the main reasons I keep returning to Canva is not for the blog graphics. I can use these other Canva alternatives for that purpose.
Canva's collection of free infographics impresses me.
Pricing: The free plan starts at $12.99 per month.
Interested? Go to Canva.com.
Bonus: Crello
Online graphic design tools like Crello help everyone working with web content craft their skills and get inspiration from professional designs for trying new approaches and instruments.
A massive library of customisable templates for any purpose serves to demonstrate the latest trends and allows users to practice all the features modern designers implement in their work today.
Crello motivates web content creators and software engineers to design professionally-looking visual assets with its user-friendly drag-and-drop editor.
Its unique features prove that it's possible to create impressive designs even if you don't have any experience in the niche.
Wrapping Up: Your Guide to Canva and Canva Alternatives
In closing, this guide to Canva and Canva alternatives shared free graphic design tools you can use in place of Canva or as Canva alternatives.
In addition to going over the similarities of the tools, this guide highlighted what makes them different.
Also, the guide stressed the reasons you need to make graphics to accompany your web content using these tools.
You didn't have to imagine how dynamic these tools are. This guide included examples of what each tool can produce.
Remember: These tools are so versatile that you don't need to limit yourself to blog graphics. This guide also discussed using Canva and Canva alternatives to make social media graphics, marketing materials, and holiday cards.
Please share so other content creators learn about these Canva alternatives so they know they have a choice when they make their blog graphics.
Author Bio: Janice Wald is the founder of MostlyBlogging.com. She is an ebook author, blogger, blogging coach, blogging judge, freelance writer, and speaker. She was nominated as the 2021 and 2019 Best Internet Marketer by the Infinity Blog Awards and 2017 as the Most Informative Blogger by the London Bloggers Bash. She's been featured on Small Business Trends, the Huffington Post, and Lifehack. Join us at Mostly Blogging for more social media and writing tips.