How to Create a Branding Style Guide for your Business
Branding style guides are an excellent tool for your small business. It can help you to get a head start on branding your business. You can develop a list of brand characteristics to use as a guide for naming your products and services.
As a founder of an emerging brand or business owner, it's often difficult to determine your brand's unique identity in an increasingly crowded marketplace. In addition, there are many different approaches to creating a brand, which means that you may be uncertain about which direction to take your brand.
You may be struggling with ideas about what type of brand you want to create for your company, which may prevent you from focusing on your brand's purpose and message. Here are three common mistakes you may be making in your attempts to create a brand for your business and how to fix each one.
If you're looking to launch a business, you'll probably need a brand identity. And if you're building a brand identity, you will need a branding style guide.
A brand identity is the core of your business. It gives you a set of guidelines to help you create a coherent brand experience. But having a brand identity isn't enough. It would help if you also had a branding style guide, which tells you how to deliver on the promise of your brand identity.
So, brand identity and a branding style guide will be the foundation of your business, whether you're just starting or you've already launched your business.
Today, we will discuss creating a branding style guide for your business.
What is a branding style guide?
A brand is an intangible asset that conveys a specific set of attributes. When creating a brand, you must consider what qualities you want your brand to stand for. Think about why you want a brand and what you want your brand to be known for.
You can use branding style guides to help ensure that your brand is represented consistently across all channels and communications.
For example, let's say you are launching a new coffee shop. Your coffee is a top seller, and you want to convey a sense of community. How do you accomplish this without turning off customers looking for a fast-paced, modern coffee experience? You could create a classic and new coffee brand, conveying a warm feeling of community in a modern setting.
Using a branding style guide to create your brand will also help you create consistency. For example, you could include a logo and other elements that align with your brand guidelines in a marketing email. This ensures that your brand appears consistently across all communications.
A branding style guide contains a set of rules and guidelines to help your brand stand out and keep the message consistent. Branding style guides include fonts, colours, images, or logos. They can be broken down by colour palette, typeface, or other categories. A branding style guide may even have rules that help your brand feel familiar and inviting.
You can also use brand style guides to keep the message simple. For example, you can use your brand style guide to help guide you through how to write headlines. You can then repeat your headlines across all communications, such as blog posts or social media posts.
Using a branding style guide when designing your brand would be best. This will help you ensure that your brand looks similar across all channels and allows you to create consistency. You might be able to take your brand to the next level by incorporating a branding style guide.
Where Should I Start When Creating a Branding Style Guide?
Start with your brand. Why are you creating your brand? What does your brand represent? If your brand represents a certain mood or attitude, it might be helpful to consider the mood or attitude that your brand reflects.
Start by choosing your colours. What colours do you want your brand to stand for? The colours you choose will influence the tone of your brand. Are you trying to be warm or cool, energetic or laid-back? What colours evoke these feelings?
Next, choose your fonts. Is your brand a classic or modern font? Do you want it to be handwritten or bold and modern? Are you going for a corporate look or more casual?
Finally, choose a logo or symbols that convey your brand's identity. Keep in mind that you can constantly update your logo. In the early stages, it might be helpful to draft a few logo options to narrow down the field.
What Happens After You Create a Branding Style Guide?
After completing your branding style guide, you'll need to implement it. Consider how you're communicating your brand. You can either start by using your brand everywhere or keep it simple and use it just for specific communications. Either way, you'll want to ensure that your brand is clear and consistent.
Can I Change My Branding Style Guide?
You can change your branding style guide as needed. For example, if you're redesigning your brand, you may decide to change the colour palette or font to reflect better the direction your brand is taking.
Your brand is your promise to your audience, so it's vital to remain true to its identity and communicate the right message. With a branding style guide, you can keep your brand consistent and clear across all your communications, regardless of your channel.
Critical Components of Brand Identity
Your brand identity is the set of visual, auditory, and sensory experiences you create for your brand, including your brand's messaging, tone, design, and voice. It encompasses everything from the products you sell to how you package them, how you communicate, and the look of your website.
There are two parts to your brand identity: the visual and the verbal. Visual elements include everything from the packaging design to the website's colours and fonts. Verbal elements are the words and phrases used to describe your product and company.
Visual Identity:
Your brand's visual identity is the overall look and feel, including your logo, fonts, images, colours, photography, and other visual elements. Visual identity helps you identify your brand and communicates a message about your company and the products and services you offer.
Verbal Identity:
Your verbal identity is the specific language you use to discuss your products and services. It's also a representation of your brand and your business. When you're using the language of your brand, it becomes part of your brand identity.
Brand identity includes your company name, tagline, slogans, and a consistent look and feel across all your communications.
In the same way, you should have a consistent set of messages and images in all of your communications. These include email signatures, letterhead, business cards, and social media profiles. If you use different logos, fonts, and websites for different purposes, they will become inconsistent.
What are the benefits of having a brand identity?
You'll discover many benefits as you consider developing a brand identity for your brand. First, it makes your brand recognisable, which allows your customers to find and engage with you.
It also establishes the tone of your brand and the values you want to convey to your audience. A strong brand identity communicates the personality of your company and the types of products and services you offer.
If you are looking for help creating your brand identity, contact us. We can review your existing brand identity and recommend ways to improve it.
Benefits of a branding style guide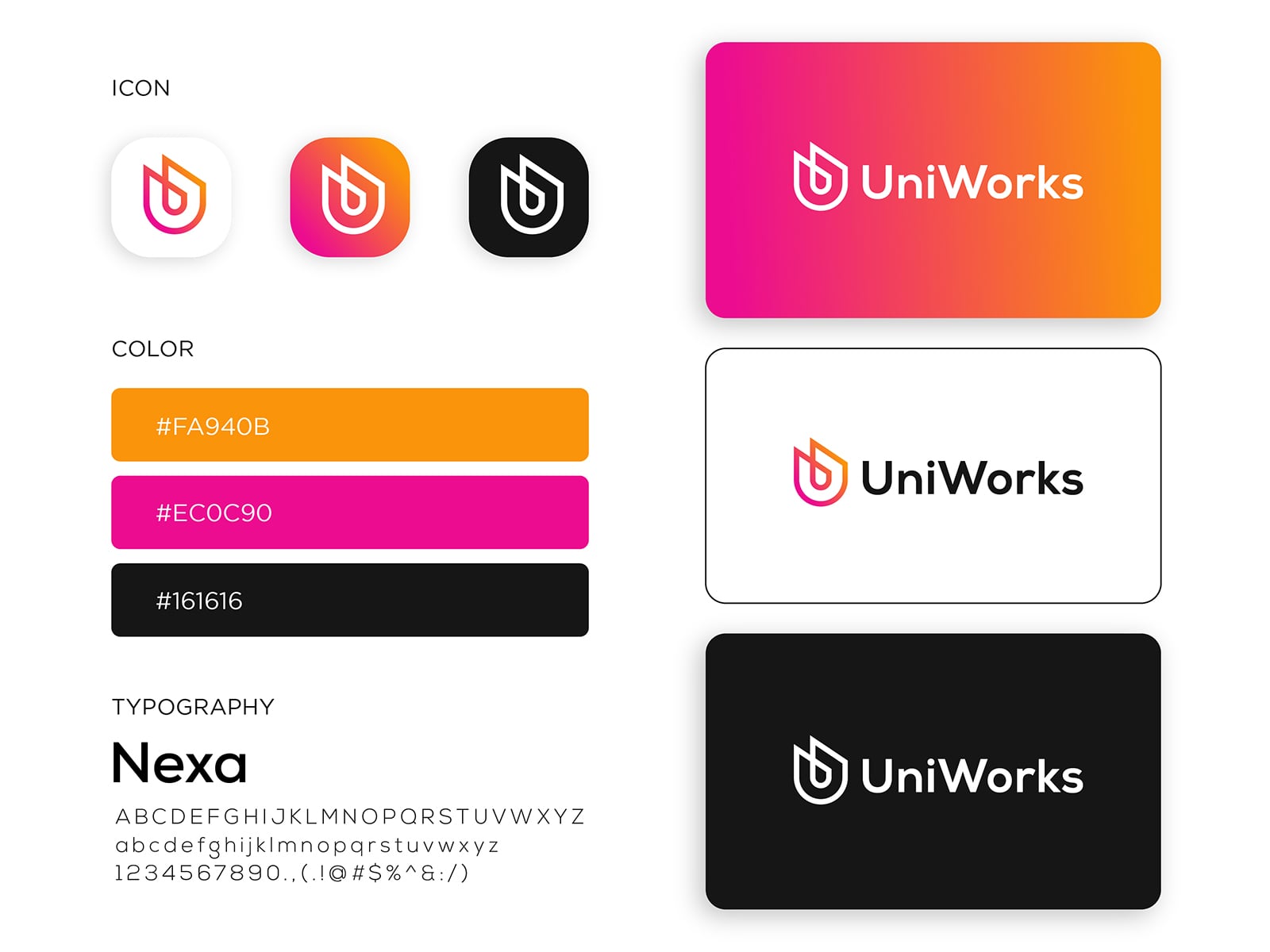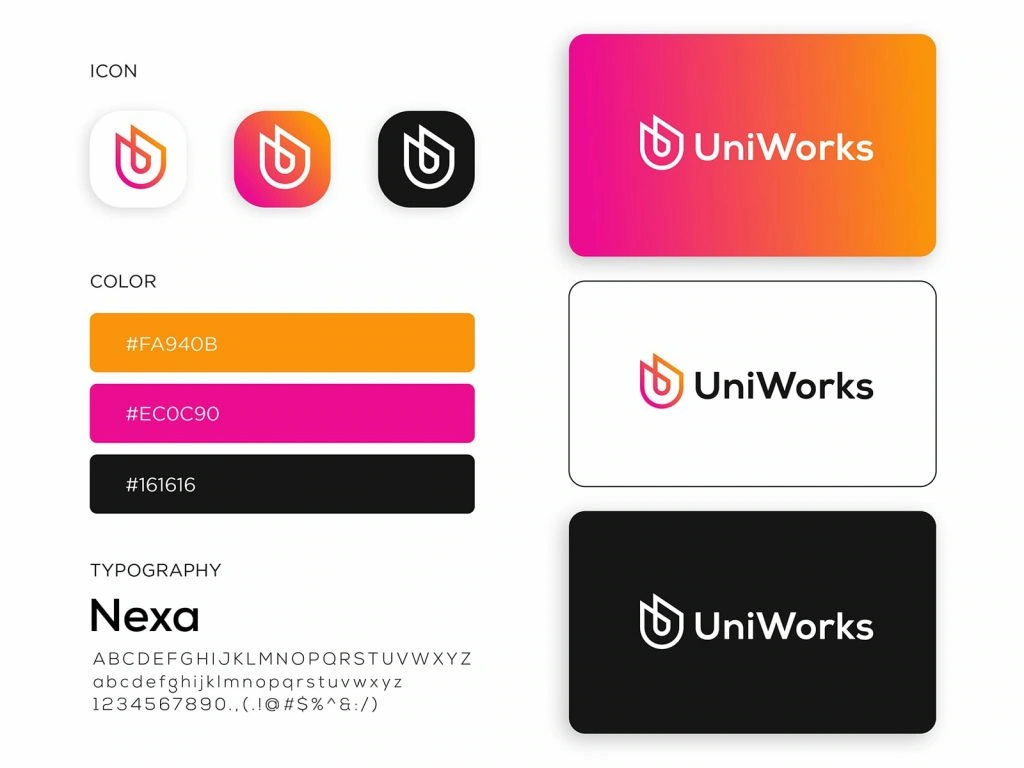 Creating a unique and memorable brand identity can be difficult. Many companies struggle to define a cohesive look and feel that represents their business's values, beliefs, and core competencies.
A brand style guide is a tool to help develop an identity that can be easily recognised and communicated. Style guides are typically used in marketing materials such as brochures, newsletters, websites, collateral, advertisements, and direct mail.
Here are three reasons to adopt a brand style guide:
1. Create consistency across the board
A style guide ensures that all marketing materials are consistent regarding fonts, colours, layout, and messaging. This helps ensure that everything is easy to understand and remember, regardless of where it comes from.
2. Enhance consistency of design
A style guide provides a comprehensive reference to your brand's visual design standards. It includes a detailed description of brand guidelines for every design aspect, including colour, typography, layout, and other details. A style guide ensures that everyone on your team is working toward the same goals, helping to build a cohesive brand experience.
3. Help set expectations
Creating a recognisable brand identity is crucial when conveying a specific message. The best way to accomplish this is to start with a style guide. People will know what to expect, and you'll be able to deliver on your brand promise consistently.
There are many different brand style guides available. Some are focused on the brand's design, while others are more general, addressing how to make all your marketing materials look similar. There are also guides for brand guidelines and brand standards.
While there are many options, an essential brand style guide includes a few key elements:
A logo
A tagline
A brand colour palette
A website
An identity system
Your brand is more than just a logo. While a logo is one of the main components of your brand, it's only one of many. To create a memorable brand identity representing your values, beliefs, and core competencies, you need to think through all your brand assets and work to develop a cohesive look and feel.
With a brand style guide, you can include:
A list of all the products and services offered by your company
Images and text that represent your brand
A list of your brand's core values
A short, catchy tagline that conveys your brand's values
A colour palette that you want to use throughout all your marketing materials
A website which includes links to all of your other marketing material
Once you have a style guide in place, it's important to revisit it repeatedly, ensuring it remains relevant. It's also a good idea to reevaluate your brand and marketing materials every couple of years.
Do I Need a Brand Style Guide?
The answer is yes. You'll need a style guide to help your team create a cohesive brand experience. If you don't have a style guide, you could end up with a confusing and inconsistent brand that's hard to understand and communicate.
Consider the following to determine if a brand style guide is right for you:
Does your company have a single logo? If so, consider creating a style guide around that logo. A single logo represents a single concept that your company is known for. A style guide that is based on a logo makes it easier to update your brand's appearance.
How many employees do you have? If you have a large team, it will be more complicated to create a style guide applicable to everyone. Consider starting with one or two team members and then expanding from there.
Does your business have a well-known brand? If your company is well-known, you may not need a style guide, primarily if you use an established logo. However, it's worth considering if you have a new brand and are creating a unique identity.
Do you have a strong brand, and you're trying to communicate your values, beliefs, and core competencies? Consider starting with a style guide if you're a relatively new business. As your brand becomes more well-known and people become familiar with your products and services, they'll expect a specific look and feel. The easiest way to achieve this is to develop a style guide for all your marketing materials.
Is a style guide a requirement for your business? If you're starting and your business is new and multiplying, it's probably a good idea to get started now. However, once you have a solid brand foundation, you may want to revisit the process and see if a style guide is still needed.
Conclusion
A branding style guide is a set of rules that help you decide how you present yourself, your brand, and your products and services.
Starting, you might not know exactly how you want your brand to look. But with a style guide, you can create the foundation of a brand that you can grow and expand later.
A branding style guide is a living document you update over time as your business changes.
You can also create a branding style guide for your clients, team members, and potential employees. See the examples above if you're looking for a good branding style guide template.