Why You Need a Branding Strategist
The Branding Strategist is responsible for researching the current market trends and developing strategies to ensure the future of a brand. Branding is used to describe a company's image and reputation, as well as its products, services and corporate identity.
Have you ever wondered why some brands seem to pop while others fade into the background? This happens when your brand is not thoughtfully defined and communicated to your audience. But the good news is that a branding strategist can help you define and communicate your brand in a way that resonates with customers, partners, and employees.
Most small business owners don't have the time or resources to create a branding strategy. That's why they spend a lot of time and money on branding products that are wrong for them.
So, if you're trying to brand yourself and your business, you need a branding strategist to help you figure out what your ideal customer is looking for and then help you create products and services that match those needs.
What's the Role of a Branding Strategist?
Brands are built with a strategy and an audience in mind. As part of the branding process, your brand should include a strategy that focuses on your audience, the products and services you want to offer, and the emotional connection you want to create.
Branding should also support your business and be aligned with your vision and mission. It is a way of thinking and creating that defines your company and guides every aspect of its communication. Branding isn't just something that happens on the front end; it's a mindset that permeates the entire organisation, including your customer service and sales teams, marketing efforts, and internal policies and procedures.
Your brand strategy should include your values and beliefs, your brand promise, and your goals. Your brand strategy should address your audience and reflect your brand vision.
How Does a Branding Strategy Help?
Brand strategies help define your purpose, goals, and identity. They shape how you communicate and interact with your customers and target audience. They set expectations and guide how you deliver value, solve problems, and make decisions.
Your brand strategy will give you a direction that ensures you build a cohesive message, deliver consistent experiences, and inspire loyalty among your audience. It helps you align your business model and operations with your brand vision and promises. It gives you a road map to develop and implement new ideas and strategies to help your organisation grow and evolve.
A branding strategy is how your brand is designed to work through every aspect of your organisation. It provides a framework to guide how you do business and creates a coherent, consistent message across all your communications.
In other words, it creates a shared, common sense of understanding and interpretation of who you are and what you stand for.
What Should a Branding Strategy Include?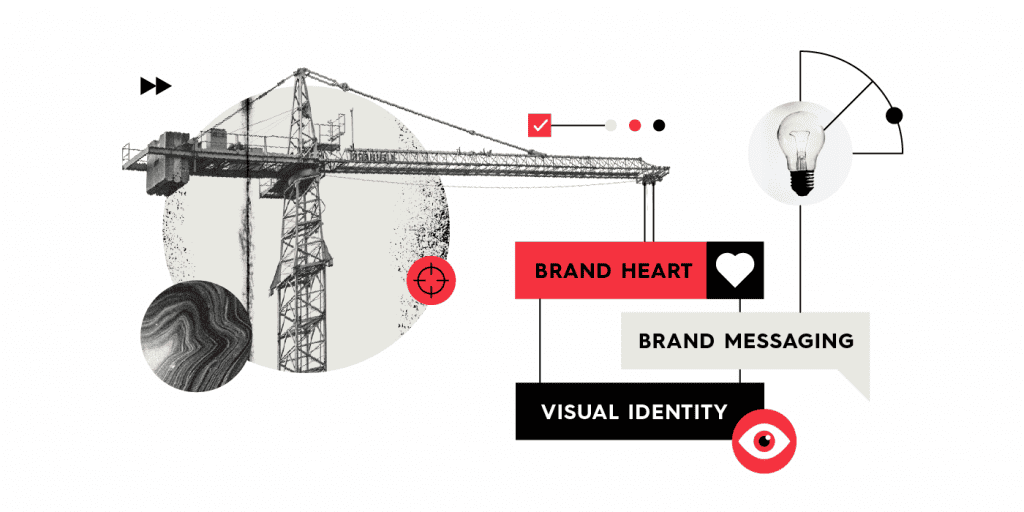 A branding strategy should include the following elements:
Purpose and Values – Your brand's purpose is its existence, the benefit your company delivers to customers, and the promise you make to them. Your values are the principles that guide your actions and decisions. A strong brand strategy is founded on purpose and values.
Brand Promise – Your brand promise makes your company unique and sets it apart from others. Your brand promise communicates what your company stands for and the kind of service or product experience you provide.
Brand Vision – Your brand vision is what you want your brand to become. It's the dream, the ideal, the future. Your brand vision is the goal, the aspiration, and the inspiration behind your brand.
Mission and Goals – Your mission statement and corporate goals are your brand strategy's foundation. Your mission statement is a declaration of your purpose, the purpose of your company, and the things that matter most to your business. Your corporate goals are the goals and objectives that guide your business.
Audience – Who is your audience? This includes your target market and the consumers or customers who are your primary focus.
Essential Elements – What do you need to accomplish to succeed in the marketplace? You need to understand your competition and the environment in which your business operates. These elements are the building blocks of your brand strategy.
Products and Services – Your products and services are the solutions that you offer to your audience. How do you do business? How are you different from your competitors?
Core Values and Beliefs – Your core values and beliefs are why you do what you do, the guiding principles that help you make decisions, and the principles that define your company culture.
Brand Identity – A brand identity combines colours, fonts, and logos representing your company and its products and services. It's a way of communicating your brand and making it memorable to your audience.
Customer Experience – Your customer experience is your connection with your audience and their experience when interacting with you. How are you solving their problems? How do you deliver on your promises?
Operations and Delivery – What does your business look like? How does it operate? How are you delivering on your brand promise?
Does a Branding Strategy Help Me?
A brand strategy can help you understand your business better, identify your unique selling proposition, and guide you as you create and manage your brand. It can help you deliver your brand promise by aligning your business model with your vision. It can help you communicate and engage your audience in a meaningful way.
A branding strategy can help you:
Create a clear and compelling brand story that reflects your brand's purpose, promises, and values
Define your audience and whom you are trying to serve
Create a sense of unity within your organisation and among your team members
Set clear expectations and establish a consistent, recognisable, and trusted brand experience
Increase employee engagement and morale
Improve the customer experience and provide exceptional customer service
Benefits of Hiring a Branding Strategist
Hire a branding strategist today if you're ready to update your brand's look and feel. These experts know how to create unique and memorable marketing materials to attract clients and bring customers to your business.
They'll work with you to design your business's best visual and written materials. They'll help you make the most of your website and social media accounts. And they'll work with you on every step of the creative process to ensure you have something exceptional.
Here are a few benefits of hiring a branding strategist:
Brand Identity and Marketing Materials: Many companies lack clear brand identities and marketing materials. A branding strategist can help create new identities that reflect your brand and help customers see and understand your business. This will improve the quality of your work and help your business stand out.
Website Design and Optimisation: Websites are the backbone of your business, and a branding strategy is crucial to maintaining a cohesive look and feel for your site. If your site doesn't reflect your brand and business, customers will have difficulty connecting with your business and getting what they need.
Content Marketing: Content marketing is more than just a series of blog posts or social media posts. It's a way to engage your audience and generate traffic to your site. A branding strategy will help you craft engaging and informative content that encourages customers to visit your site and explore your offerings.
Social Media Marketing: Social media is a massive part of marketing today, and a branding strategy is a great way to take advantage of its power. When your brand identity is strong, sharing content and connecting with people through social media will be easy.
Questions You Need to Ask Yourself Before Hiring
When you hire a branding strategist to help you brand your business or your products, you need to ask many questions to get answers about what they'll do, how they'll do it, and how long it will take.
It's not uncommon for companies to hire a branding strategist with no specific plan. If you want a brand that's specific and memorable, you need to tell your branding strategist what you want and what you expect to get. Otherwise, it's a lot of wasted money and time.
Here are some questions to ask before you hire a branding strategist.
Who Will Create the Brand Strategy?
Will the branding strategist create a strategy for your brand, or will someone else do it? The latter is the most common situation. Sometimes a marketing agency or consultant creates a strategy, but it is usually not a strategy that will work for your business.
Most branding strategies are developed by a team that includes a marketer, a designer, a market research specialist, and other experts. They are used to developing brand strategies for large businesses with many employees and locations, but they are not necessarily suited to working with one person.
Can You Explain How Your Brand Strategy Works?
Before hiring a branding strategist, you must understand how your strategy will work. A branding strategist might be able to give you some details about your product, your industry, and your competition, but a branding strategy is more than just a name and a logo. It includes clearly defining your target audience, customer service and support information, and other elements influencing your product or service.
The only way to know how your brand strategy will work is to ask the branding strategist to explain it. A brand strategy is a living document that changes, grows, and evolves, so you need to ask your branding strategist for updates and changes.
How Long Does a Brand Strategy Take to Implement?
It's impossible to tell precisely how long it will take to implement a branding strategy. Some brands require several years to build, while others are launched in months.
However, some factors may speed up the process. For example, a small business can benefit from a branding strategy, but a large corporation will need more time and resources.
A brand strategy is a living document, so asking your branding strategist for updates and changes is good.
How Much Money Do I Have to Invest to See Results?
Some brand strategies cost more than others. Depending on the complexity of your brand and your budget, a branding strategist might charge anywhere from $1,000 to $10,000. However, some people are willing to pay more for better results.
You'll need to invest significant time and money into a project if you want a branded logo, website, and social media profile.
How Much Time Will it Take?
Many companies think hiring a branding strategist is a quick way to get a high-quality brand. That's not always true, as branding strategies can take months to develop, and it's rare for a branding strategist to finish a project in a few weeks.
It's important to factor in the time it takes for the branding strategist to create a brand strategy, write content, make edits, and produce other materials. You may have to provide the branding strategist with a budget allowing at least 30 to 45 days of work.
How To Find a Great Branding Strategist

Ask friends and family members for recommendations when looking for a branding strategist. Many branding firms have websites where you can review their work and portfolios. If you want to do your research, the website can help to find the right branding firm.
Look for a firm that specialises in the type of business you are in. For example, if you are in the healthcare industry, look for firms that specialise in healthcare branding.
In addition to your business type, it's also important to consider your budget. Are you working on a small budget or a large one? You will want to work with a branding firm that can offer the type of work you need for your budget.
Ask for examples of their work. You can get a sense of their branding experience by looking at their work. Ask to see samples of their previous branding work, or ask them to send you links to their work online.
It would help if you also asked for references. You can call their past clients to find out more about their work. In addition, you can check with the Better Business Bureau to see if any complaints have been filed against the branding firm.
Before choosing a branding firm, it's essential to set clear goals and objectives. Do you want your branding firm to create an identity for your company? Or do you want to focus on advertising and promoting your company?
Do you need your branding firm to create a logo, business cards, a website, or a new product? You can use this information to decide which branding firm you need.
Once you have decided on the type of branding you need, you can make an informed decision on a branding firm.
Is A Small Firm Better?
A small firm is generally less expensive than a larger one. This is because smaller firms tend to use fewer resources. However, smaller firms may not always offer the same level of customer service or quality of work.
Larger branding firms have a more diverse range of expertise. They have access to many resources, allowing them to complete projects that a small firm may be unable to complete.
For example, a large branding firm may have more staff on hand to complete projects. Additionally, large firms often have access to resources such as graphic designers, videographers, and other professionals who can help them complete projects.
It's also essential to look for an affordable branding firm. Many smaller branding firms charge higher prices but are worth it in the long run.
How Can I Know When My Branding Strategy Is Done?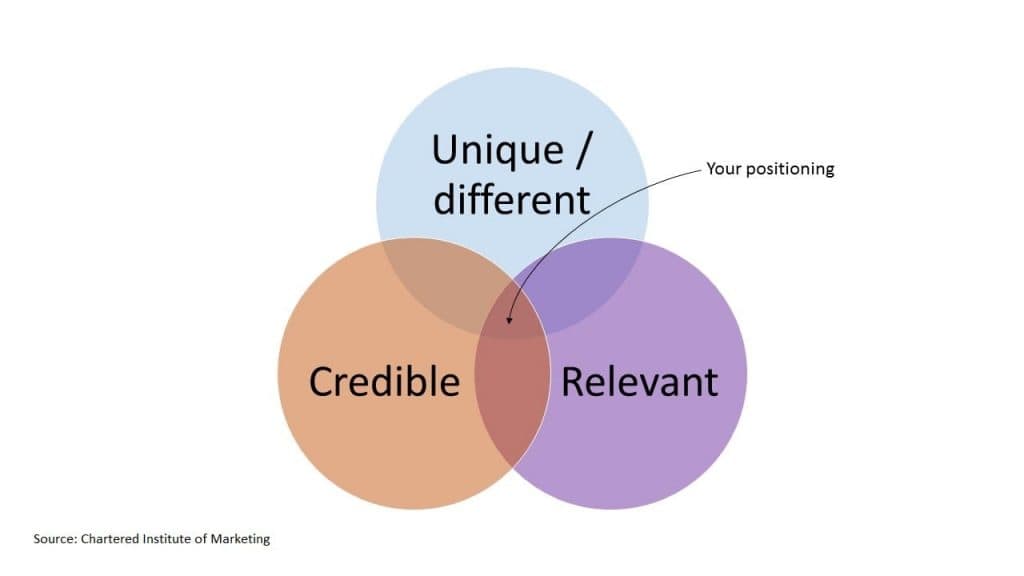 You should be able to tell when your branding strategy is done and when you have created a unique and memorable identity for your company.
Your branding strategy should include a logo, brand identity, and advertisements. You should also be able to see your branding in action. Your branding strategy will be visible on your website, on your business cards, on your products, and in your ads.
Do I Need a Branding Strategy for My Small Business?
Many small businesses don't need a branding strategy, but having one is not bad.
In some cases, a branding strategy may help develop a consistent image for your company. Additionally, a branding strategy will allow you to establish a brand identity that is unique and memorable.
Consider creating a branding strategy for your company now.
Services a Branding Strategist Offers
Many brands seek to communicate with the audience through a variety of mediums. Brands want to build awareness, convey their products' characteristics and values, and attract prospective buyers. But they also want to develop a positive and lasting connection with customers. When building a brand, it's crucial to identify and address customer needs and concerns, establish trust with them, and develop relationships that build loyalty.
A branding strategist focuses on how to build these relationships, helping brands craft messages that attract attention, stand out, and connect with customers.
Identifying consumer trends and developing communications to capitalise on them
Defining brand identities and brand strategies
Evaluating competitive environments, messaging, and positioning
Building brand loyalty and advocacy among target audiences
Developing brand awareness and communicating product and service information
Creating strong and effective brand identities
Developing marketing campaigns and promotions that align with brand objectives and strategies
Wrapping Up
Branding is one of those things that many people don't understand. But if you're working on a startup, you must consider it.
You may think your startup has a name, but your customers don't. And that means you need to start thinking about your brand.
A branding strategist can help you ensure your startup is easy to identify. They can help you develop a consistent message across all channels and help you create an instantly recognisable brand identity.