30+ Best Free PSD Mockups for Designers
PSD mockups are rightfully considered to be handy tools that can help anyone succeed at presentation and promotion. Today we'd like to offer you a compilation of thirty excellent mockups! Our collection will amaze you with its diversity: here, you'll find the templates of jars, frames, stickers, a whole array of printed materials, and much more. But most importantly, all samples on our extensive list are fully customisable in Photoshop and can be used for free! So, go ahead, and pick a free PSD mockup that will undoubtedly help you reach the boldest goals.
Flyers – Free Mockup PSD Template Set
We'd like to start this list with an excellent flyer mockup pack. A basic shape and natural shadowing make these templates a must-have tool for graphic designers. The versatility of the templates allows you to see a flyer design at every possible angle and evaluate its pros and cons.
Vertical Poster – Free Mockup PSD Template
Based on an actual photo, this poster mockup looks realistic and stylish. A bright green plant included in the scene adds an eye-pleasing detail. The vertical poster is compatible with any designs thanks to its minimalist, modern look, simple hangers and the absence of a frame.
Logo – Free Mockup PSD Template Set
Grant your new logo design an impressive presentation with this exclusive product. A professionally crafted pack includes three mockups of simple paper tubes and business cards. A few slight accents in copper add a classy touch. You can easily apply your logo to the placeholders in PS.
Cup Mockup – Free Mockup PSD Template Set
Since mugs are a top-rated merch product, every graphic designer should have a quality mug mockup ready at hand. A basic shape and a variety of perspectives make this set handy for a design presentation. You can change the colours and the background and apply your text, designs or logo in PS.
Book – Free Mockup PSD Template Set
Visualize your new book cover design with the help of this fantastic book mockup set. The three templates allow seeing your creation from different angles; all you need to do is apply it to the placeholders using PS. Soft shadowing in the background adds a pleasant natural touch.
Jam Jars – Free Mockup PSD Template Set
Download this massive mockup pack to stock up on the fantastic jam jar templates! The twelve samples assembled in one file feature every possible combo of basic jars with adjustable paper tags. The glossy effect and the tiniest bits of fruits make these mockups look incredibly realistic.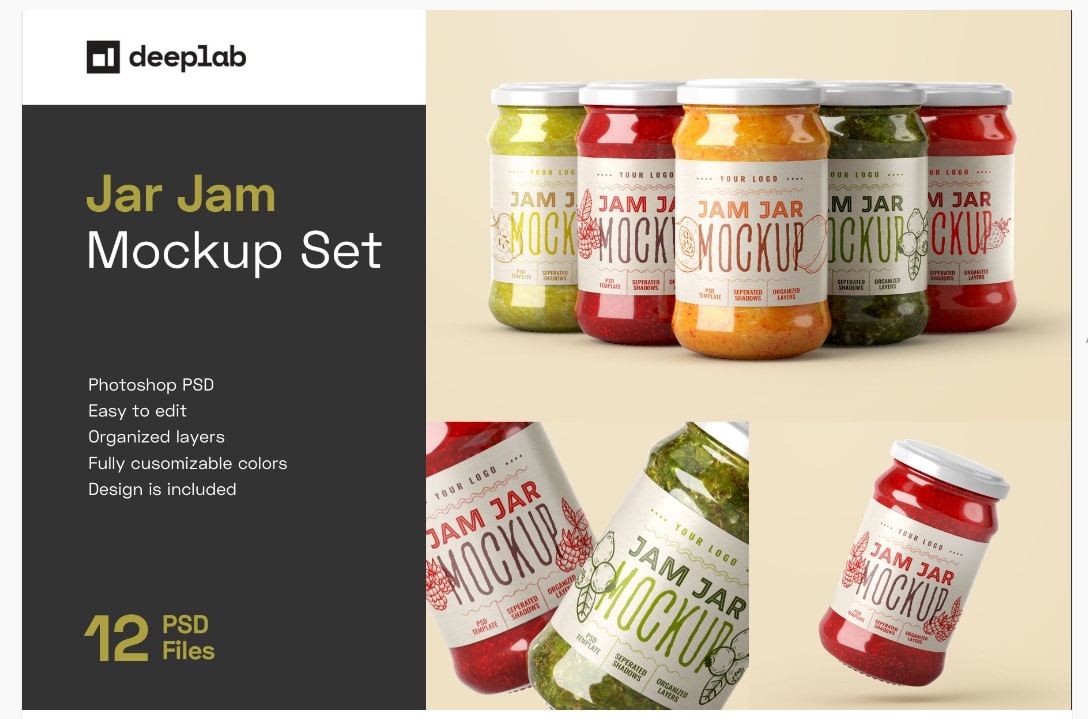 Laptop – Free Mockup PSD Template Set
Use this set of professional laptop mockups to succeed at presenting a new design of a website or an app. The three flawless templates include a laptop in a casual working environment. Soft shadows, pastel tones and green plants add a pleasant natural touch that your customers will love.
T-shirt Branding – Free Mockup PSD Template
We highly recommend you download this cool branding mockup! Not only does it allow you to apply any design to a folded t-shirt, but it also lets you feature a company logo or a text on the shopping bag and the label tags included in the scene. Editing in PS will be fast and easy!
CD – Free Mockup PSD Template Set
If you'd like to see how your new design will look on a CD, this mockup set is precisely what you need! The templates feature a CD disk and a matching paper envelope; you can apply images and text to the placeholders with the help of PS. The colours and the background are adjustable, too.
Food and Beverages – Free Mockup PSD Template Set
The type of packaging featured in this mockup set is trendy and works well for various foods such as tea, coffee, nuts, dried fruits, and snacks. You can use these templates to promote your products or to present new designs to the customers. Folds and shadows make the packs look extra realistic.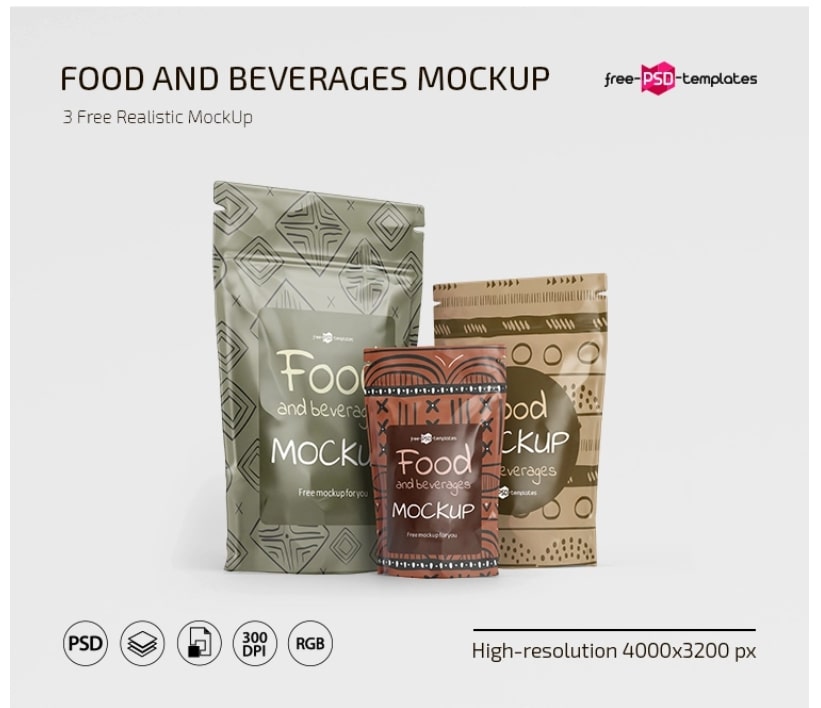 Postcard – Free Mockup PSD Template Set
Download this thoughtfully crafted pack of four postcard mockups. The cards and the envelopes can work as the placeholders for your designs. Light shadows, dried flowers and a seal with a wooden handle add notes of elegance to each composition. You can set any background in PS.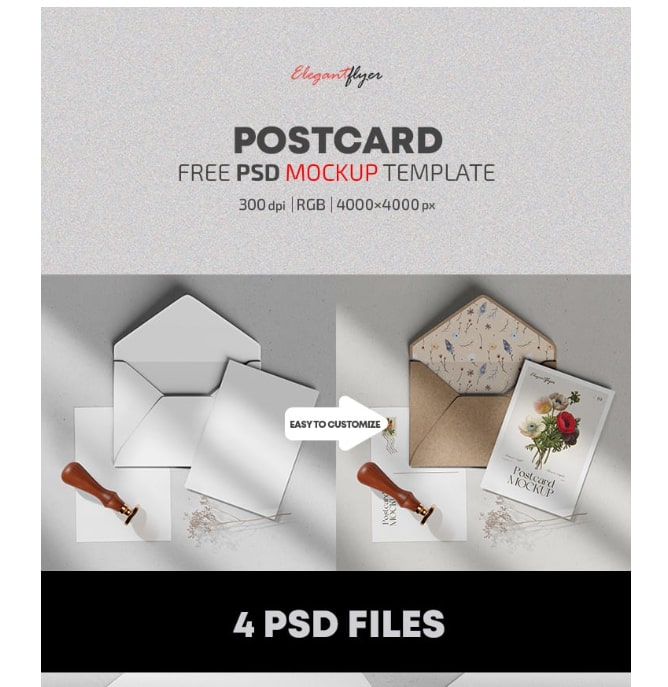 Hexagonal Box – Free Mockup PSD Template Set
Make your design presentation look impressive using an exclusive hexagon box mockup. This unique type of packaging is often used for luxury products such as accessories, perfumes, watches, etc. All sides of the box work as multiple placeholders allowing you to add logos, patterns, images, and more text.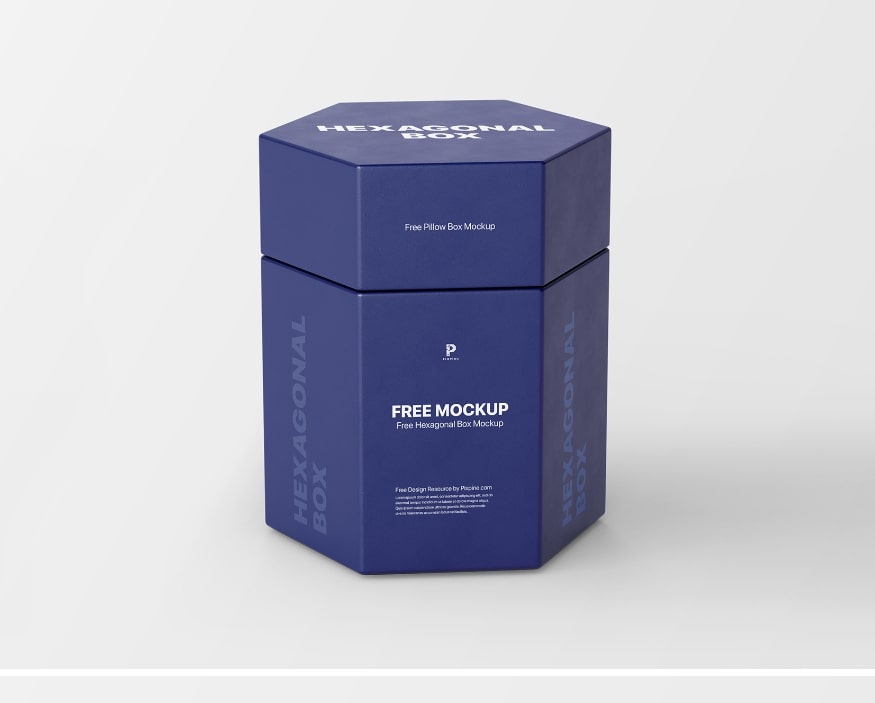 Facebook Ads – Free Mockup PSD Template Set
Use this incredible pack of two mockups to present the new design of Facebook ads. Simply drop your creation on the smartphone's screen – and it will adjust to the placeholder. The small round 'like' and Facebook signs make the templates look even catchier. Don't forget to change the backdrop in PS.
Two Wood Frames – Free Mockup PSD Template
Add a pleasant natural vibe to your designs with the help of this unique mockup of two wooden frames. The unusual ceramic vases and wooden furniture create a stylish composition. You can instantly apply your artwork by dropping them into the frames as you open this file in Photoshop.
Magazine – Free Mockup PSD Template Set
This pack has assembled four excellent magazine mockups to serve your new project presentation well. It won't take long to edit the background and place your designs on the magazine's pages. High resolution and detailing of the templates guarantee you the best effect.
Shawl Mockup – Free Mockup PSD Template Set
In case you came up with a striking new pattern, a classic women's shawl featured in this mockup set will help to evaluate your creation. A detailed cloth texture, natural folds and shadows make each of the two adjustable templates included in the pack look as great as an actual item.
Billboard – Free Mockup PSD Template Set
Your new poster design will get a due presentation if you apply it to a life-like mockup of a street billboard. A basic rectangular shape and a thin metal frame won't draw attention away from your artwork. Aside from applying your design, you can change the billboard colour and add any setting.
Baseball Cap – Free Mockup PSD Template Set
Go ahead and download this baseball cap mockup set! The essential apparel item can become an ideal canvas for your logo, pattern, or other design. The cap is featured at three angles which will help you to see all the pros and cons of your project. You can also change the colours and the background.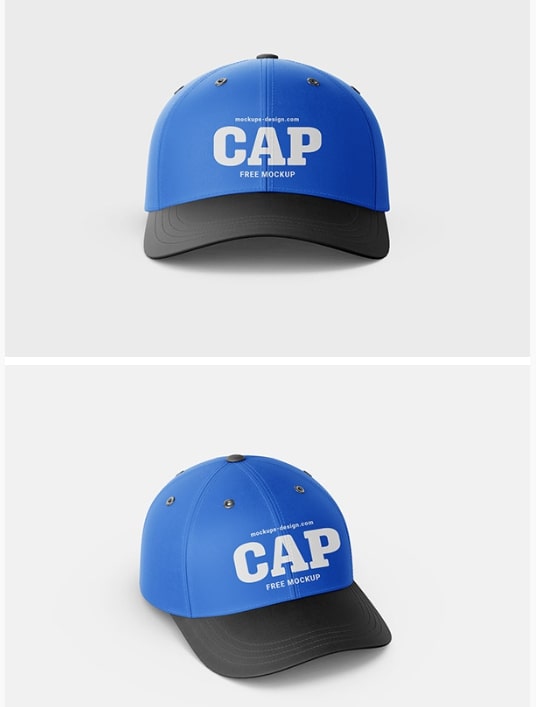 Instagram – Free Mockup PSD Template Set
Present a new design of an Instagram post or story with this fabulous mockup set! A trendy black theme and a long scroll can impress anyone. You can apply your designs within seconds via Smart Objects. Although the black setting looks classy, you can replace it with any image or colour.
Cosmetic Cream Jar – Free Mockup PSD Template
Whether a pro or a novice, you'll certainly benefit from adding this ideal cosmetic jar mockup to your collection. A matte texture of the jar and a metallic gloss of the lid will make any logo, text or other design you feature look impressive. The background, scales, and other details are adjustable, too.
Business Card – Free Mockup PSD Template Set
If you're working on a new business card design, this pack of two mockups will help you make it look professional and impressive. The simple rectangular shape of the cards is compatible with practically any style and palette. Natural shadowing will make your presentation realistic.
Urban Stickers – Free Mockup PSD Template Set
Your logotype, lettering or other design will look extra cool if you apply it to any sticker mockups included in this set! Folds, dog ears, torn sides and a casual minimalist style make these templates look incredibly realistic. A variety of shapes is yet another advantage of this pack.
iPhone – Free Mockup PSD Template Set
We are sure that a pack of iconic gadget mockups can come in handy for various purposes. Each template looks impressive as the iPhones are included in the unusual minimalist scenes. The adjustable screens of the gadget will feature your app or a website design with style.
Envelope Stamp Logo – Free Mockup PSD Template
Consider using this envelope stamp mockup to ensure an impressive presentation of your logotype design. A detailed envelope and sticker stamp texture will make your creation look extra realistic. Applying it in Photoshop will go hassle-free, thanks to the Smart Objects.
Booklet – Free Mockup PSD Template Set
It's always good having a professional set of booklet mockups saved in your collection. These templates will certainly come in handy if you need to present a specific project or simply would like to draw the attention of new customers. Apply your designs within minutes in PS.
Delivery Box – Free Mockup PSD Template
A basic cardboard box mockup is a must-have tool for any delivery or logistic company! You can use it to present your branding to the customers. The logotypes, text, and images can be easily inserted through Smart Objects. The organised layers allow setting any background.
Trifold Brochure – Free Mockup PSD Template Set
Showcase your particular project or spark interest in new customers using this excellent set of trifold brochure mockups. A simple brochure shape is perfect for whichever design you'd like to feature. The background, scales and palette are all adjustable in Photoshop.
Poster Frame – Free Mockup PSD Template Set
Make a bold statement with this unique poster mockup set. A basic black frame creates an impressive contrast with a minimalist white scene. We guarantee that any design will look attention-grabbing if you apply it to these templates. PS customisation will be smooth and fast.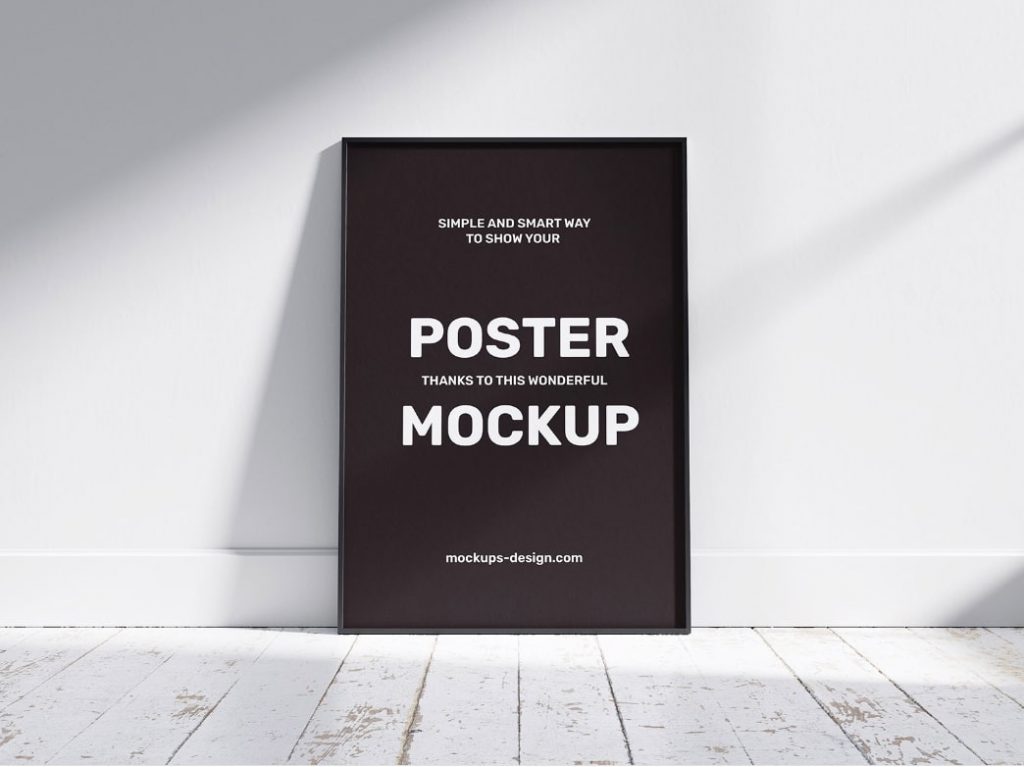 Website – Free Mockup PSD Template Set
This fantastic pack has everything you need to present a new website design successfully. Multiple placeholders will allow you to feature every aspect of the massive project. However, customisation will be fast and enjoyable, thanks to well-organised layers and Smart Objects.
Sweater Mockup – Free Mockup PSD Template
Have no doubts as you download this professional mockup of a basic sweater! The template features the apparel item front and back; the folds, shadows and detailed texture make it look surprisingly realistic. You can showcase your design quickly and in style – simply apply it through PS!
While preparing this collection of PSD mockups, our team tried to make it as versatile and handy as possible. We've included materials only from the best, trustworthy resources. We hope you found more than one unique free template in PSD while scrolling through this list. Enjoy customising the pro-level mockups in Photoshop, and don't forget that all of them are available for free!