How Great Design Improves Technical Performance
Technical-minded business owners may worry about the finer details of software development, favouring minimal RAM usage or flashy visuals.
Unfortunately, however, technical performance isn't just made of elegant code.
Seamless backend integration
The user experience design of your app will be comprised of many different but interwoven elements.
Graphic design is just one component.
User experience designers and UX developers work with the entire "stack" to create satisfactory user experiences.
That is to say, user experience designers and developers consider both the frontend and backend of software design. They use technical knowledge to improve page load times, software speed, and robustness.
The software has to be fast, safe, and consistent to satisfy the customer's needs. An integrated UX design process helps circumvent technical oversights.
By putting a greater focus on user experiences, you create better design and technical outcomes.
Tailored experiences
Great UX designers know that customers are more inclined to return and create a conversion if their experience feels tailored to them.
With every branding or marketing campaign, there is a crucial audience group that you will want to focus on for the most excellent chance of revenue.
UX designers will take this information and create a design that perfectly complements their interests while also creating a link between that experience and your company.
Tailor-made experiences are crucial to capturing a specific group and keep them coming back.
Populating design elements based on user data
UX developers begin market research by searching for everything they can about the core target customer base.
They then will create a composite of the overall expectations of the group and their preferred aesthetics.
By keeping their preferences in mind, UX and freelance web design talent will make perfectly crafted websites and interfaces that reflect the brand's mission and the audience.
Retargeting tech for UX design
Once the design layout is established and the branding is agreed upon, it is time to establish the necessary technical performance to make such features work.
UX design typically requires more out of a website than the company has most likely provided before their arrival. However, it does not take much money to make a massive difference in your company's online reputation.
Multi-device experiences
It is also essential to prioritise the experience of your brand through mobile devices and tablets. Most daily internet users will connect to the internet through several devices in a day.
It is critical for your reputation that your company hires a UX designer who can create a consistent brand experience across all of the significant devices.
Smartphones, tablets, laptops, and desktops are just a few devices through which users access the internet.
Maintaining a consistent experience across these platforms will create a greater sense of legitimacy for your brand.
Customers are far likelier to trust a brand that doesn't fundamentally change at the interval.
AR/VR integrations
It is always essential to prioritise research and development in every department, even marketing.
The VR and AR boom created a landscape of millions of mixed reality users who access the internet in a virtual setting.
Luckily, there are several unique branding opportunities available in the mixed reality setting that could prove to set your brand apart.
The level of interaction given to mixed reality users is unique in that it causes users to interact with the brand physically.
Even though it is digital, the effect of mixed reality on the consumer is visceral enough to affect them in an impactful way.
User experience design improves over technical performance.
User experience design and user interface design help coders, developers, and software engineers avoid costly rework due to usability concerns.
Also, engineering and design working together give frontend and backend specialists to work in tandem during the project, leading to better communication and producing better outcomes.
One trend in user experience design is to brand with clean and elegant designs rather than producing impressive but intricate designs. This means UX designers will cut content that's not necessary.
This helps the technical team as simple but effective designs are far less demanding from a software and hardware perspective.
5 Pro Tips from Premier Web Designers
1 – Collaborate as much as you can
At the heart of collaboration is the desire to improve no matter what it takes.
Collaboration and success go hand in hand, and it happens to be best expressed through mutual business.
That is why it is so important to consult with verified design experts willing to offer their skills at reasonable rates to those willing to change whatever is necessary to succeed.
Luckily, finding expert web designers is now somewhat simple as there are hundreds of sites dedicated to freelance talent.
Freelancers are more than willing to share their insights with your team on a contract that works for both parties involved.
However, a large part of success online today comes from the website's ability to draw in traffic through various social media platforms.
Command of these social tools is necessary for any website that is trying to gain a massive following.
Many owners and managers will directly reach out to social media influencers to assess whether they will truly fit the brand.
Once an influencer does, it will be more than prudent to enlist their services as a consultant to help optimise your marketing.
Of course, there are always technical performance tools that assist website owners in optimising their site for the future.
One such tool is an automated A/B tester which can automatically verify which version of a page will perform better or which images work better for the brand.
This comparative testing strategy guarantees that owners will have a thoroughly vetted website and prepared for the slog of traffic ahead.
Once a page has been tested and published, it will be up to the marketing team to find and grab those conversions.
Ask your customers
Albeit somewhat direct, going to your customers directly is often a great way to get great suggestions and honest criticism.
While not always the most popular idea, reaching out and collaborating with FB customers directly will almost always work out for the better.
2 – Make your site responsive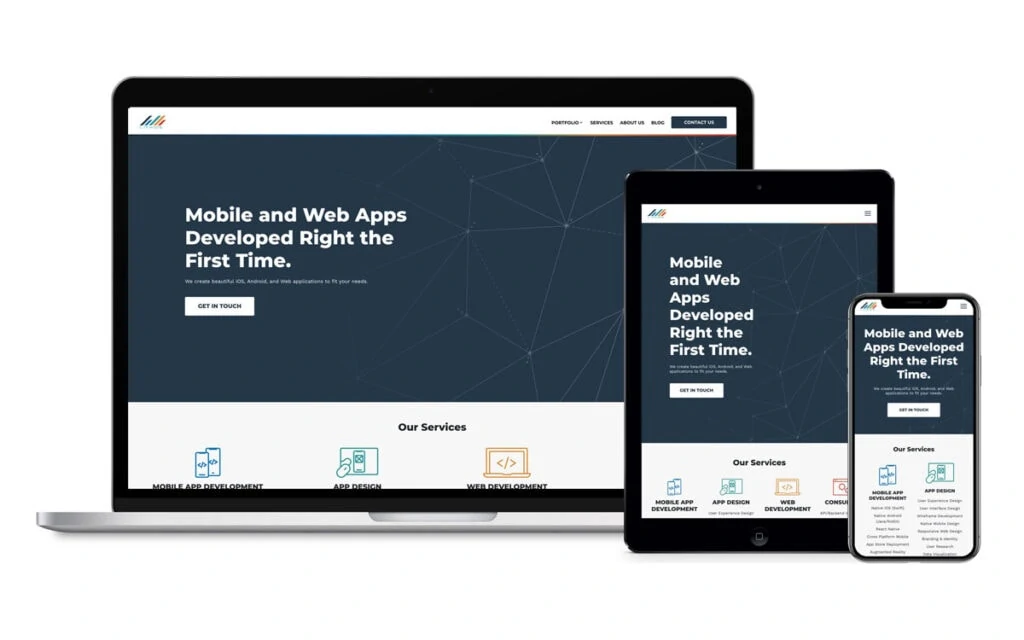 Responsiveness is mission-critical. In the years to come, responsiveness will become a mandatory feature of all websites.
Over half of Internet traffic originates from mobile devices via iPhones, Android devices or Samsung tablets; people access the web on smaller screens.
So while you may develop and test a test talk version of your site, it is insufficient to leave a site untested for technical performance on mobile devices.
Content management systems like WordPress, Drupal, or ButterCMS allow site owners with little to no technical knowledge to customise free or paid pre-built themes, upload web assets, and install functionality plug-ins like basic security and custom CSS snippets, and automatic CSS optimisation.
Suppose you're using a CMS and not planning on hiring a web design consultant or front end developer. In that case, it is essential that you buy a paid theme for your content management system for your website to look clean, professional, and aesthetically pleasing.
Suppose you are planning on hiring a web design agency or from 10 web developers. In that case, you'll want to make sure that you emphasise the importance of responsiveness on our screen sizes, even if that means limiting interactivity or functionality on your website.
It's important to remember that convenience is king on the internet.
People want pages to load quickly, for written content to be easy to read and understand at a moment's glance, and for images to be clearly visible and easily understood.
Most visitors will merely be scanning your website to make sure that visitors can easily acquire your marketing message upon a quick scan.
Clean, bold designs
Mobile responsiveness

Tablets
Various monitors
Different browsers

Test, test, test
3 – Upgrade your content by creating value
Photos
Copy
Content management systems
Themes
Give the customer a gift

Make your original content
Network with influencers, web design freelancers
Blogs, articles, videos all contribute to UX
4 – Eliminate lag
Speaking of convenience, the main deterrent for visitors, the main reason for high bounce rate and page abandonment, is long wait times and laggy web pages.
Don't lose those quality leads at the beginning just because of uncompressed images, unoptimised CSS, and poor design choices.
Choose to cache information, compress images, style sheets and video, sometimes sacrificing resolution to lessening the computational load.
Wait time is huge
Leveraging caching
Compress images, style sheets, and web assets
Secure your site
4 – Make your site responsive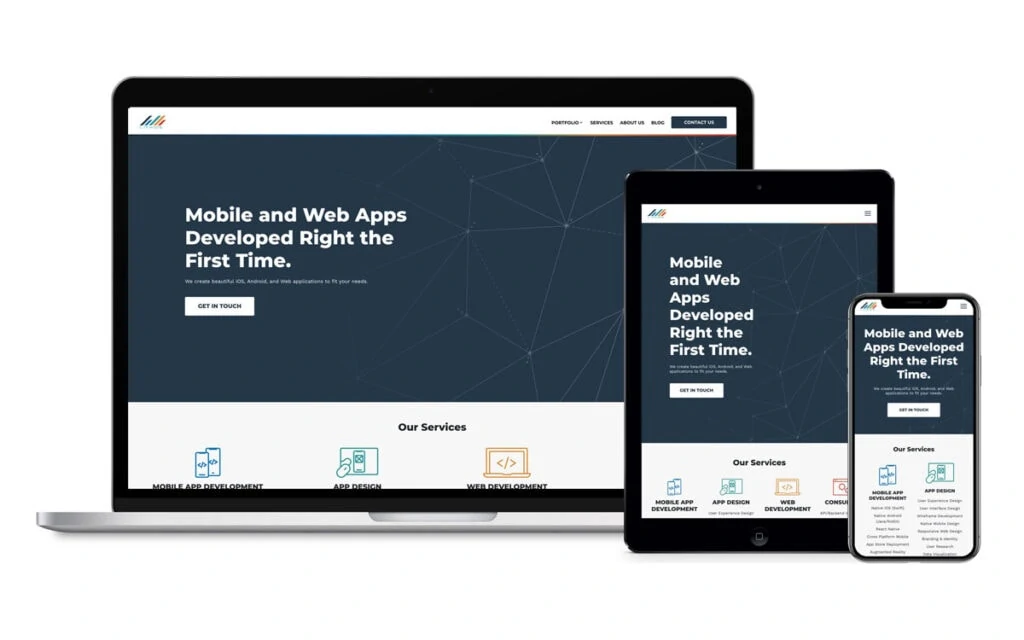 The number one rule for every website: it must be responsive. Over half of web traffic originates from a mobile device.
So if you design an immaculate website with incredible interactive features, if that web page cannot load quickly and cleanly on the smallest popular mobile device, then your design is essentially moot.
Invest in clean, bold designs that are responsive, meaning that they change depending on the screen size or the rendered device.
Customers aren't interested in busy, unreadable designs. Convenience is king. 
Make your site easily digestible, your photos and written copy the following suit and invest in making every part of your website accessible on a wide variety of browsers and devices.
5 – Create value
Create value for the customer by supplying them with gifts like original content, a well-written blog, a well-produced video series, or simply a free pamphlet or promotional code.
Always create value for your site outside of the functionality itself. This customer-forward thinking will reap your company benefits in the future.
Give the customer a gift
Make your own original content
Network with influencers
Blogs, articles, videos all contribute to UX
Creating value is one of the most significant opportunities for your technical performance that companies big and small consistently miss out on.