How To Create An Eye-Catching Sign Design
Business signage comes in various forms, such as signs that identify your business, advertising, and directional signs. Signs that identify your business are essential as they often serve as the first impression for customers. Signs advertising your business are often placed strategically to catch the eye of passing drivers or pedestrians. Directional signs are typically used to direct traffic or as a guide for new arrivals.
If you're like many businesses today, you're looking for ways to differentiate yourself from the competition. The good news is that the eyes are critical to the effectiveness of a sign. The more attention that you pay to an eye-catching sign design, the more likely it is that someone will notice and stop to take a look. That's why choosing a design that captures the potential customer's attention is critical.
Signage design is crucial to any marketing strategy and should be carefully considered and executed. This post will walk you through how to create an eye-catching sign design.
Why Is Sign Design Important?
Signage is used by many businesses to advertise their products or services, whether it is done physically or digitally. It has been found that a sign is an essential part of a business's marketing strategy because it is used to communicate with people. Signs draw customers, attract potential customers, and retain existing customers.
There are various types of business signs available in the market. The business signs are used for various purposes, such as selling, advertising, and promotion. These business signs must have certain features that meet the requirements of a specific purpose. For instance, a retail store needs to have a big sign that is easy to read from a far distance.
Similarly, a restaurant must have a large sign on the roof or outside the building to promote and attract customers. Similarly, a hospital needs a sign on the road to reach patients.
A business can use digital signs to display advertisements and promotions. Digital signs are used to inform the public about coming events and can be used in conjunction with other forms of media.
The signs can be static or dynamic depending on the sign's purpose. Static signs include a billboard sign, poster, and display. Dynamic signs include flashing signs and rotating billboards. A static sign is an attractive and inexpensive way to advertise and attract customers. A static sign is displayed in a fixed position and remains in the same place for a long time.
The purpose of a static sign is to attract customers to a specific location. In other words, it is used to provide information about the location of the business. For instance, a hotel needs a sign near the entrance to attract customers.
On the other hand, a dynamic sign is used to attract customers and inform them about the event. It is generally used to attract attention and encourage people to visit a specific location.
Business signs are an essential element of any business. As mentioned earlier, they are used to attract customers and to inform them about the activities of the business. Therefore, a business must choose a sign that is suitable for the business. A business should also consider various factors before purchasing a business sign.
Types Of Signs And Their Functions
When it comes to advertising, there are three types of signs: visual, auditory, and tactile. Each one is used to attract attention to a product, and they all work in conjunction.
Visual signs are what we see, and they include all types of billboards, television commercials, magazine ads, and other visual displays. Visual signs can be very effective and are the most common form of advertising.
Auditory signs are what we hear, such as jingles, sound effects, or music, and they're usually used in conjunction with visual displays. Auditory signs can also be very effective and commonly used in TV commercials.
Tactile signs are what we feel, and they're often called "in your face" signs. For instance, if you smell something delicious, you probably won't be able to resist. Tactile signs are used in stores, restaurants, and other retail stores to draw in customers, and they're particularly effective for products like candy, flowers, clothing, and food.
These three types of signs are only sometimes used together, but each has its place. A billboard is visually appealing but ineffective in selling digital services or a new funeral company. A TV commercial is effective for selling a car, but it could be better for advertising clothes, furniture, or anything else being sold on the spot. In a store, it's a little more complex. People first notice the smells and lighting, where tactile signs come in.
It's possible to get away with using only visual signs to advertise a product, but it's more likely that you'll want to use some of the other types of signs. For example, when it comes to advertising, you probably won't try to sell candy and flowers on a TV commercial, but you may try to sell it on the street, at the supermarket, or in the mall.
The Difference Between Traditional And Digital Signage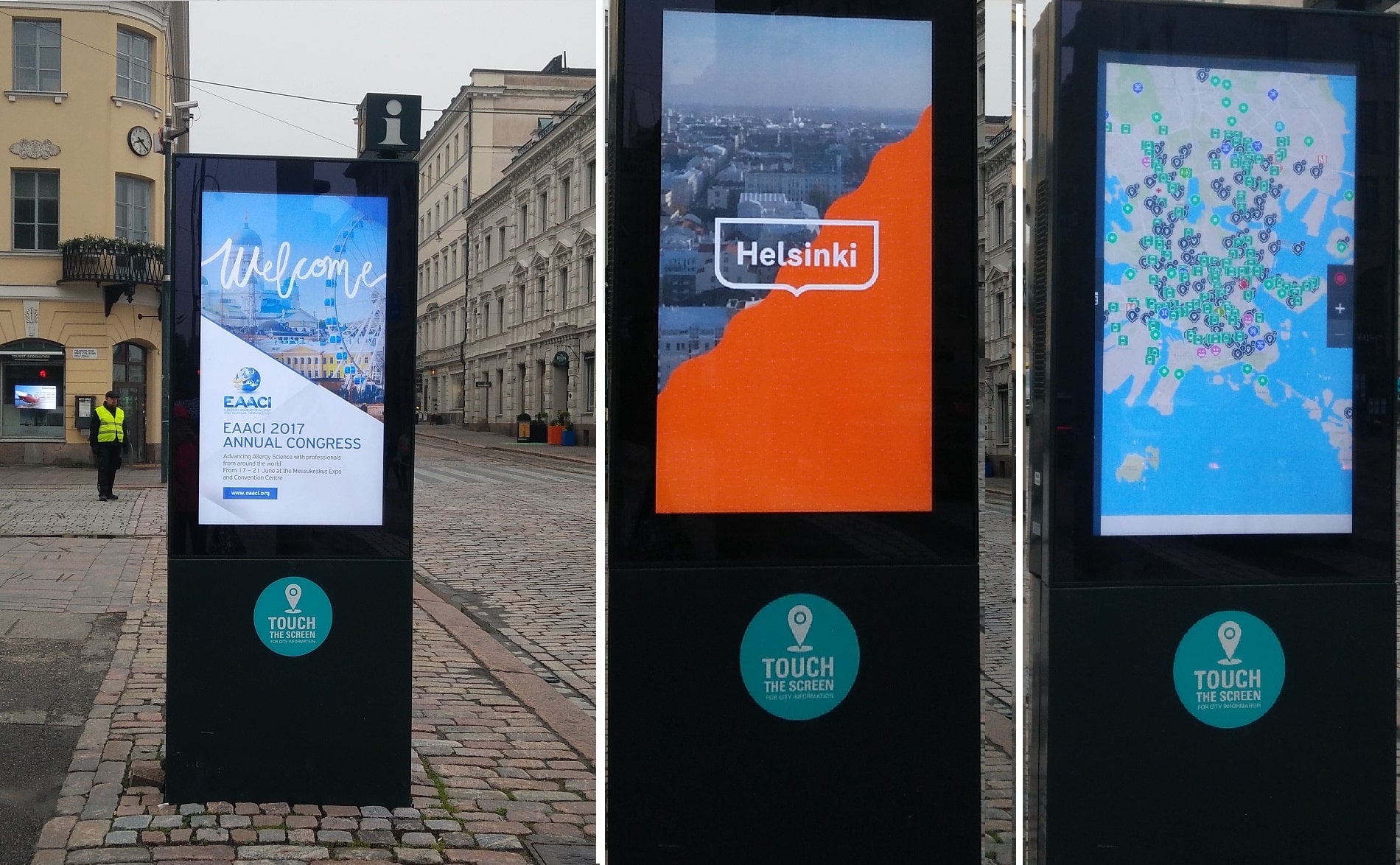 Both digital and traditional signs provide a consistent message to passers-by and are excellent tools for promoting a brand or business. Both signs use graphics, text, and light or motion to draw attention.
Traditional signage is the traditional version of outdoor advertising. It usually consists of large flat sheets or vinyl panels mounted to a wall. While effective, the process can be expensive, and maintenance is required to keep the vinyl looking fresh.
Digital signs are signs that are connected to a computer. The messages and images are programmed through software and appear on the sign after a button press. Digital signs are versatile and economical. You can change them frequently to adapt to the season, promotions, and events.
How Can I Decide Which Signage is Right for Me?
A digital sign can work well for any business or event. However, traditional signs offer the best choice if you want a larger, more traditional message. Traditional signs are much cheaper and can last longer than digital versions. Digital signs require additional electricity to power the technology, and the cost of the signage depends on how much you want to change it.
A digital sign can more effectively get people's attention than a traditional one. The key is programming the right message for your brand. Consider adding a few images to the sign, such as your company logo, website, or product images.
The best sign for your business depends on the size, location, and budget. A digital sign could be a good option if you're a small business or event that only needs one or two signs. However, you should consider a traditional sign if you need more than a handful.
The Principles Of Effective Eye-Catching Design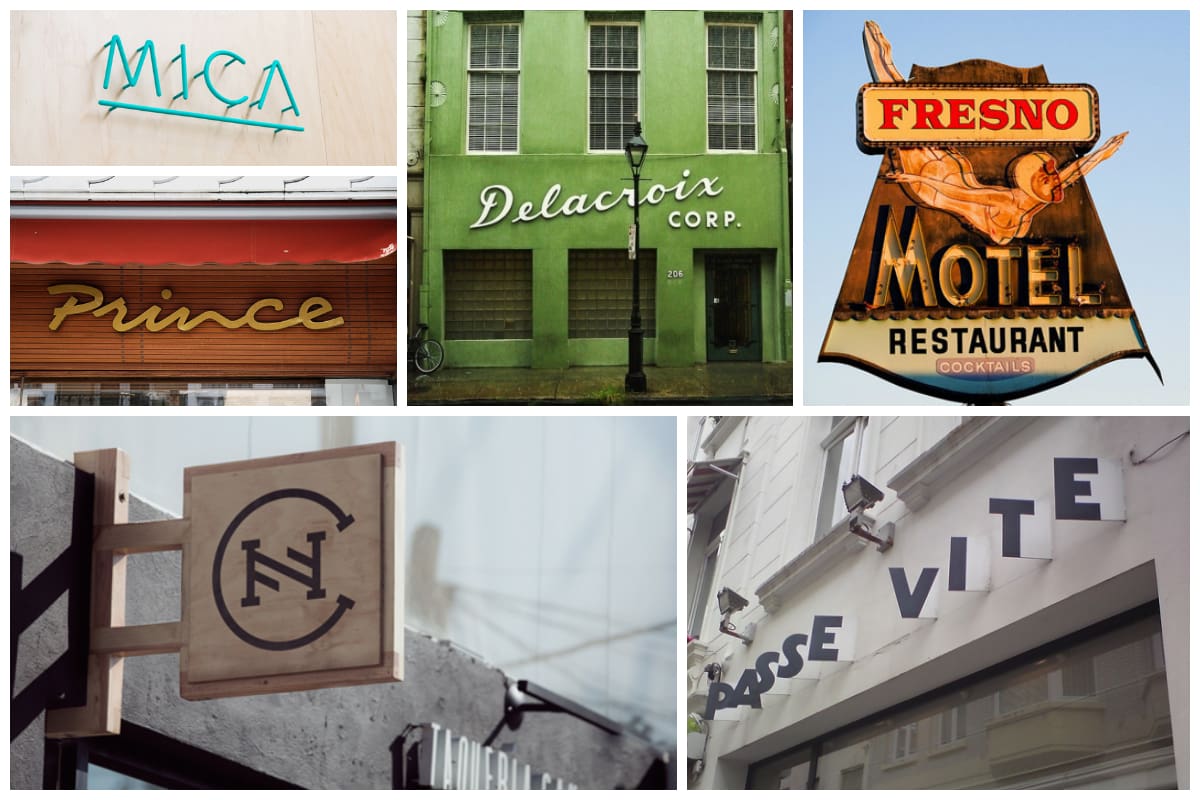 An excellent sign design should be well-crafted and visually appealing, but its use of space is the most critical aspect of an effective, eye-catching sign design.
The basic rule of thumb for effective, eye-catching sign design is that your message must be in the centre of your sign. Make sure your sign is straightforward, with only a few words. The sign should only include the essential information, so you'll need to strike a balance between including enough details to appeal to your target audience and keeping the text concise and easy to read.
Eye-catching sign design should be attractive, but remember to ensure it's effective. Keep in mind that you don't want to make your sign so busy that it distracts the viewer, and you'll need to decide if your sign design is too big to fit the size of the area where you want to place it.
When it comes to your signage, there are a few other points to keep in mind:
Your sign design should look different from something from the 1960s or 70s. A well-designed sign will communicate a professional, modern image that reflects your business's current marketing strategy. You can achieve this with simple fonts and an appropriate colour palette.
Be careful to place your sign at a reasonable level on your sign board, or you'll need help to read it. Look for signs that are mounted at a height that provides sufficient visibility.
Make sure your sign is manageable. Ensure the sign is big enough to hold your message and the necessary contact information, such as phone numbers, email addresses, and hours of operation.
You'll also want to consider the placement of your sign. Ideally, you'll want to avoid placing it on a busy road or near a busy street because this will make it harder for motorists to see your sign, and you'll also have to contend with the noise and exhaust fumes that come from passing cars.
You'll need to be selective regarding the placement of your signs. It's best to place them strategically so they can be seen long distances. If you're selling on a street corner or in a parking lot, the signs will need to be placed, so they're visible to people walking by.
How to Get Customers To Stop And Look
Stand out when you want your customers to stop and look at your advertising signage. That means ensuring your ad is noticeable, eye-catching, and memorable.
To achieve this, you must create an ad that will grab your customers' attention. If you think about it, your customers constantly look around, check the weather, read your store's name, and check their phones.
Your signage should stand out and get noticed so your customers know where they're headed and that they've arrived.
There are many types of signage that you can use to draw customers to your store, and you need to consider these factors when choosing your sign.
Signage size should reflect the type of product you sell. For example, a large sign for a car dealership will likely be more prominent than a sign for a coffee shop. If your products require an elaborate setup, it's good to go big. If your product is easy to store or you don't have to set up your products at the beginning of each day, it's better to go smaller. This will save you money and time and prevent your sign from damaging and worn down.
Height is another crucial factor to consider. Your signage should be tall enough to reach your customers if you have a high-rise business. If your products are located on the ground floor of a building, you can use shorter signs to attract attention.
Your sign's colour should match the environment where your product is sold. If your business is inside, your signage should be dark. If your business is outside, your signage should be light.
Consider the material your sign is made of. Metal signs are durable and long-lasting, but they are also expensive. Concrete and plastic signs are inexpensive but will only last for a while.
Your signage's style should match the design of your building. If your store's walls are colourful or funky, you should match that with your signage.
Your signage's content is also critical. You should include your store's address, phone number, and hours of operation. You may also want to include special offers or discounts.
Check your signage regularly to ensure it's not damaged or fading whilst getting your signs professionally cleaned once a week or so.
When it comes to your message, you should write something concise, clear, and informative. If you want your message to be specific, you should use specific, short words. Also, you should avoid using abbreviations or acronyms.
It would help if you placed your sign in a prominent spot where your customers will see it easily. The most effective places are the top of your building, the side of your building, and the window.
Once you've chosen a place to put your sign, it's a good idea to repeat it several times, so your customers know where they're heading.
When your customers see your signage, they should be able to determine whether or not it's relevant to them. Your sign should tell them what to expect, such as: "Welcome to ABC Store" or "ABC Store: where you can buy everything!"
Finally, your sign's audience should be your customers. What are their age, gender, and personality? How much do they know about your business and its products?
When you choose your signage wisely, it will be more likely to attract customers to your store and help them find what they're looking for.
The Effects Of Color, Lighting And Position On Attention
Colour affects our attention because it is our surroundings' dominant light source. Bright and saturated colours grab our attention because they are energising.
Position affects our attention because it can either draw or repel the viewer.
Lighting affects our attention because it determines the mood of the space. Light from the ceiling makes an office space more productive, while low lighting creates a romantic atmosphere.
The combination of colour, position and lighting forms a visual hierarchy. In other words, the objects' position, colour, and lighting affect how we see the world.
When creating a message, the design professional should consider the effect of colour, position, and lighting. Using the three components of visual hierarchy to create messages that will capture the viewer's attention is an effective technique.
What Makes A Good Sign Design?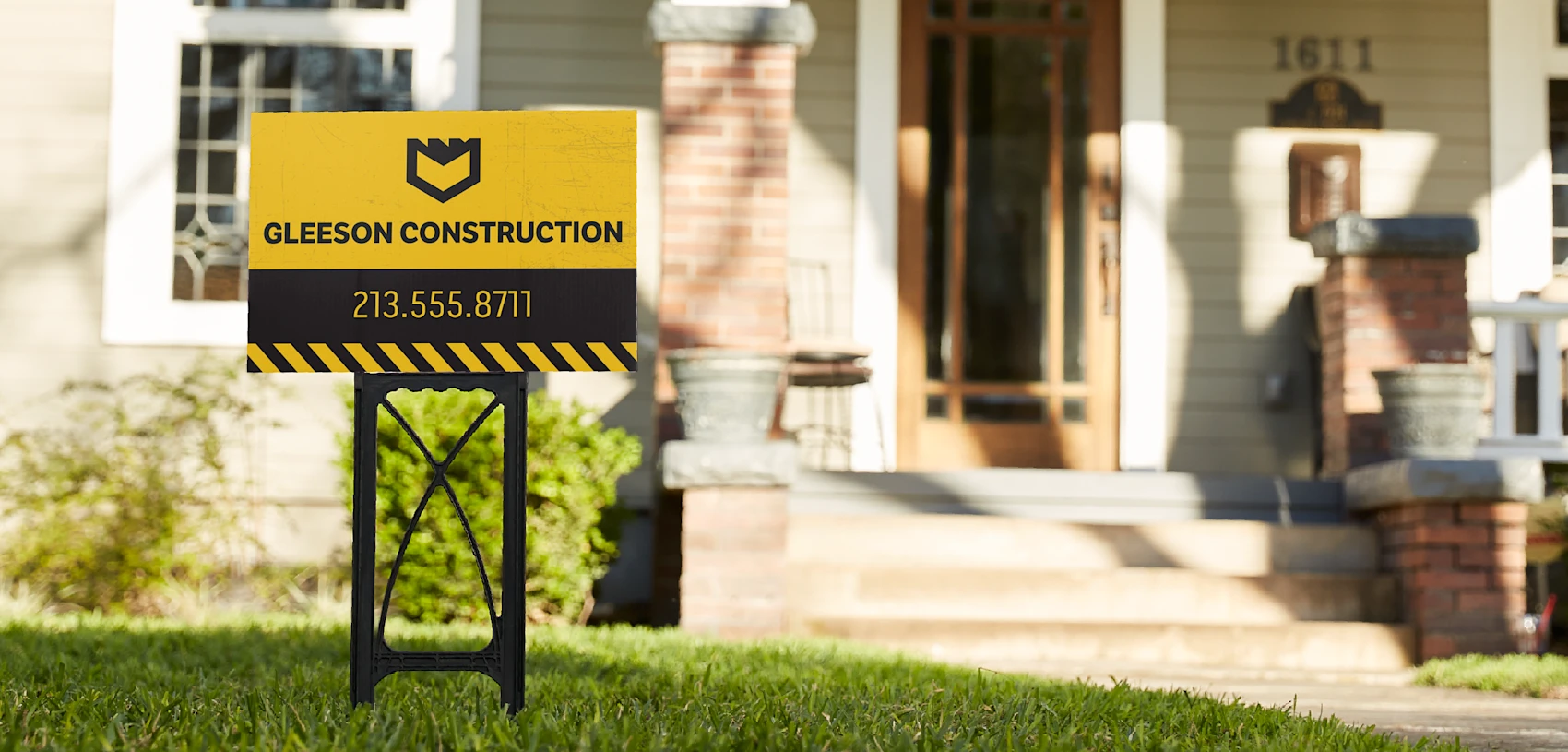 If you're considering using signage to promote your business, here are some things to consider before you start printing:
How do you want your customers to respond? You can use signage to create an impactful visual statement about your business. You can make a positive impression on your customers or attract their attention with an eye-catching design. Either way, your signage should speak to them.
You can design signs that capture your customers' imagination, helping them remember your business. You can use your signage to educate or inform your customers about your business. You can also use your signage to encourage your customers to visit your location, making it an essential part of your marketing strategy.
How much do you want to spend on signage? While there is no one-size-fits-all answer to this question, there are some considerations you may want to keep in mind as you assess the amount of money you're willing to spend on signage. Consider:
How much do you expect to spend on the project? If you're expecting to spend significantly more than $1,000, you may be better off focusing your budget elsewhere.
Do you have any branding standards? You might achieve the same effect with less money, depending on your standards.
Does your project require unique artwork or materials? You can find a cheaper option if you only look for a small number of signs.
Does the project include maintenance? Sometimes, it's possible to make a smaller sign without any maintenance. In other cases, it may require regular cleaning and repainting to maintain your brand's image.
What's the intended purpose of the signage? Are you looking to inform or encourage your customers? Do you need a simple one-off sign or a multi-purpose one that you can use in multiple ways?
What's the best size and shape? You can choose a traditional sign made from wood or metal or a more modern one made from plastic or composite materials.
What are the dimensions and materials you want to use? Signs made from vinyl are a cost-effective option. They can be printed on various surfaces, including glass, plastic, and metal, and are available in various shapes.
Do you need the signs to last a long time? If you're planning to use your signage in the rain or wind, consider making your signs with more robust materials.
Consider the colours you want to use and how they will be displayed. You may have more control over your colours in digital printing.
Conclusion
Sign design is a creative art form. There are so many different aspects to consider that it can be intimidating to get started.
The good news is that creating an excellent sign design doesn't require much experience. Creativity and technical know-how can help you bring your idea to life.
If you want to create your first sign design, let's start with the basics. This means finding inspiration in similar designs and thinking about how to make them unique.
Try making it easier to read by adding a more legible font. Then add a background image and some custom colours. Finally, add some extra details like reflective windows or lights.
Contact us today if you want a professional design and need to gain the skills.