Flyer Design: Make Your Business Flyer Stand Out With 5 Simple Tips
This guide shows you how to create a flyer to get your message across while standing out from the crowd, from design tips to layout ideas.
You can't afford not to advertise, but standing out in crowded marketplaces is hard. You need to grab attention and stand out if you're an online seller. You need to grab attention and stand out if you're an online seller. The best way to get noticed is to give people a reason to remember you—and when they do, it'll be the start of a rewarding relationship.
Here are five tips for designing a winning flyer to catch your audience's attention and keep them returning for more!
1 – Make it Memorable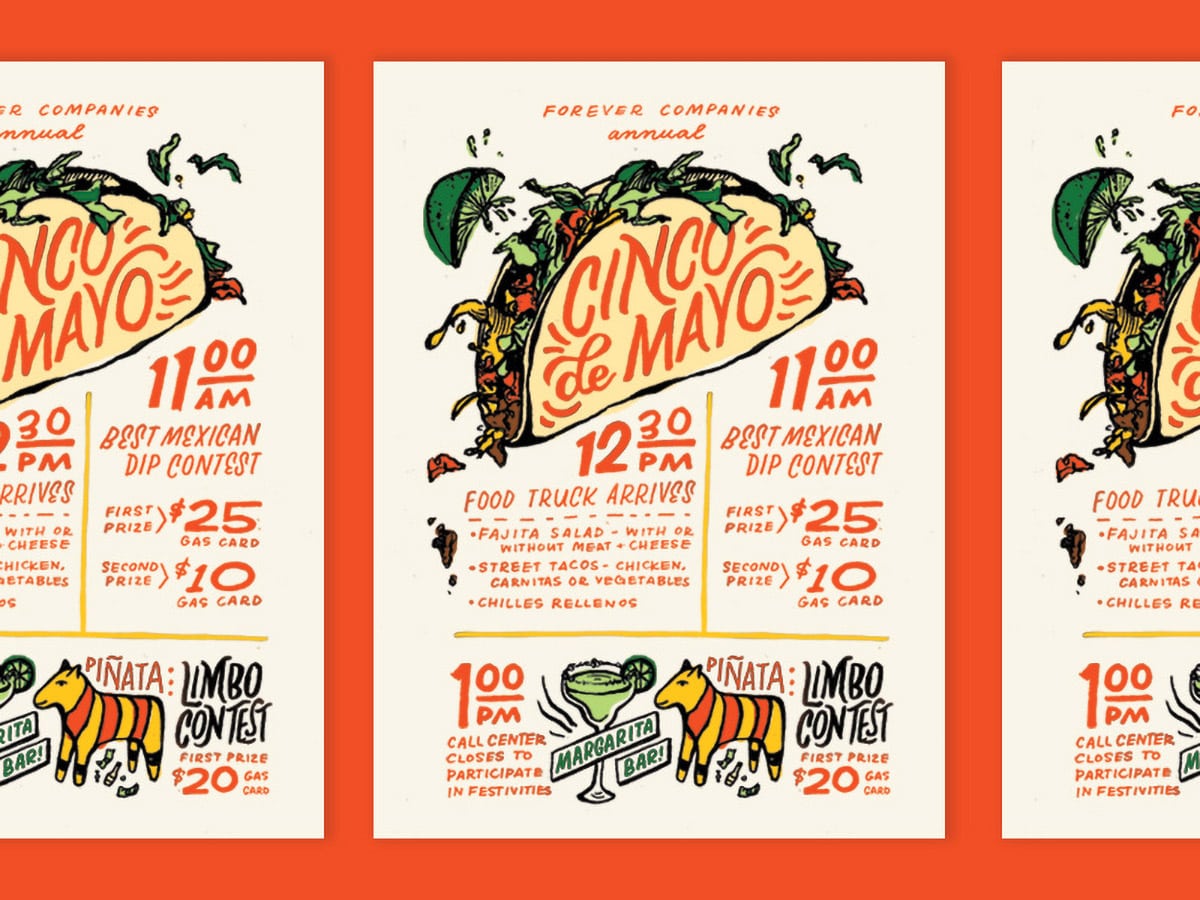 Creating a striking flyer design is essential for the success of your business. So, if you're thinking about creating a marketing flyer, you must ensure that your flyer design is eye-catching and attractive. This article will discuss some great tips to help you create a unique flyer design.
Flyer Design Tips
The first thing that comes to mind when people think about flyers is using a colourful flyer design. But this doesn't mean that you should go crazy with colours. You can only use bright colours in your flyer if they fit nicely into your overall design.
Your flyer design should not be too busy – you don't want your flyer to look messy. When you add too many things to your flyer design, you'll find it challenging to keep track of everything. So, ensure that you keep the number of elements in your flyer design minimum.
Your flyer design should be straightforward. People will find it boring if the design is too complicated. You don't need to go overboard with your flyer design.
Your flyer design should include images that tell a story. People will not like to read a long text on a flyer. They'd instead read something exciting and engaging. Use images that capture your audience's attention and help them get a clear message.
Remember that people tend to scan through flyers rather than read them word-by-word when designing a flyer. So, you must ensure your flyer has a unique and attractive appearance. Your flyer design should include images, fonts, colours, graphics, etc. So, make sure that you choose the correct elements.
Don't forget to put a call to action on your flyer. This will help you to drive traffic to your landing page. Also, ensure that your call to action is prominent so people will notice it.
2 – Include an Attractive Title
A flyer's title is the first impression of a potential client – and that first impression can make or break your business. So, choose your title wisely.
The most common mistake is using a generic, bland title such as 'Families' or 'Family Law'. If you do this, clients will assume it's just another solicitor doing family law work, and you won't stand out. Instead, come up with something catchy. Think about what makes your business unique and find words that convey this.
Here are some tips to help you create a great title:
Think about your audience
A title should appeal to both clients and prospective clients. Choose words and phrases that will make your potential clients want to read. But don't overdo it. Remember, you are not writing a novel; a title must be easy to read and digest.
Use catchy titles
Some businesses are so good at creating catchy titles that they are known for their specific work type. Use these as a guide, but use your creativity too. For example, if you are a lawyer who offers mediation, consider calling yourself the Mediator, The Mediators or The Mediation People. This will make it easier for people to find you online and increase the number of hits on your site.
Make sure it's unique
Avoid repeating the same mistake as every other business – repeatedly using the same title. Clients and prospective clients will think you're not unique, and you'll struggle to differentiate yourself from the competition.
Remember, if a client comes in through a flyer, the title is the first thing they see. Don't waste their time with a generic title.
3 – Focus on the Call-to-Action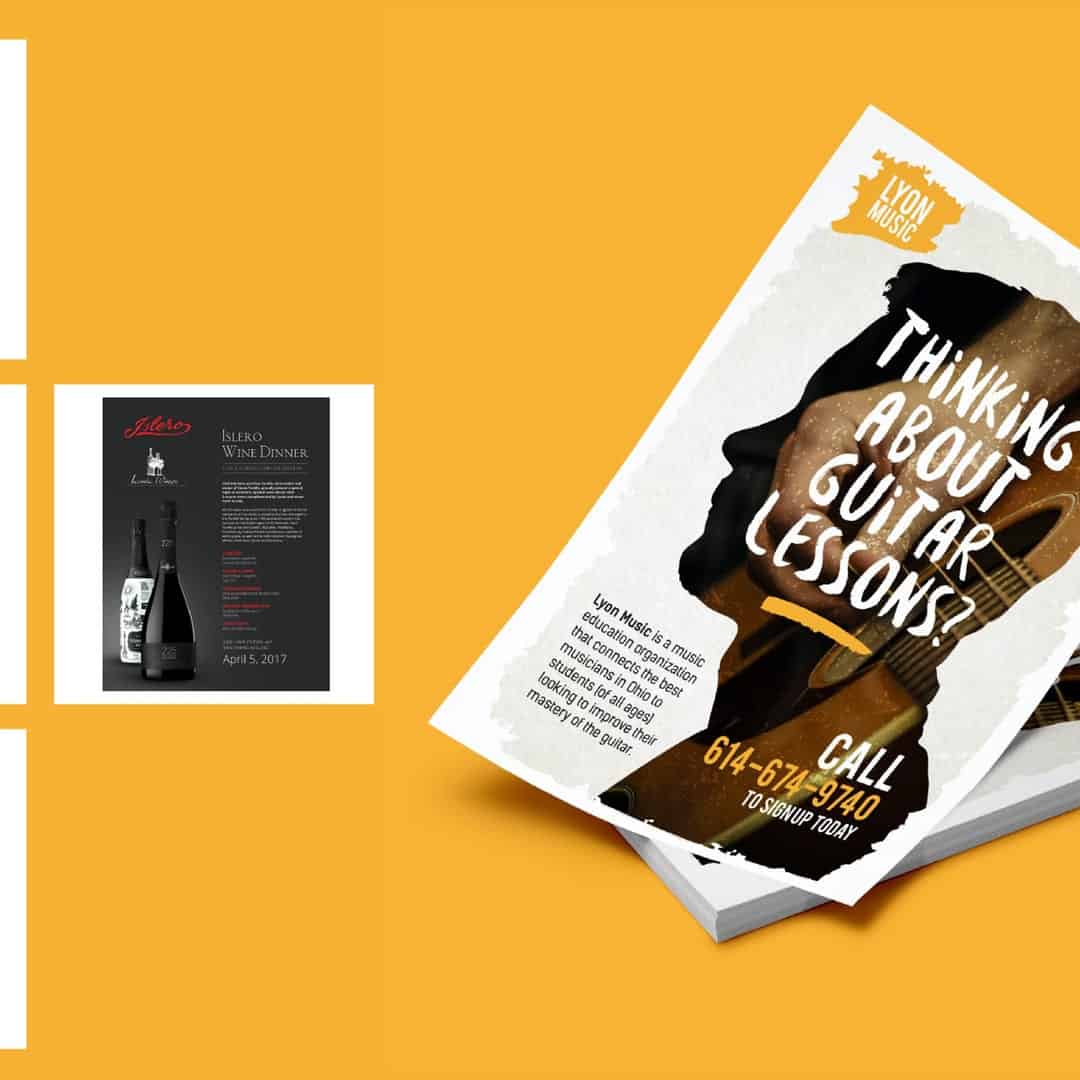 We believe that flyers are a great way of communicating your message, but we're often guilty of not focusing on the elements that matter most. Here we give our top tips to ensure that your flyers reach the right people, are eye-catching and clear, and are optimised to promote your brand.
Get the Right People Reading
Make sure that your flyer is relevant to your target audience. People who live in your local area need to be able to find your business in a Google search, and those who visit your website want to know whom they're dealing with. Consider adding a logo and contact details to your flyers, and place them strategically to ensure they're visible from all angles.
Be Eye-Catching
Your flyer should make a strong impression. To achieve this, look for design elements to make it stand out. Using bold colours and images will make your flyer more noticeable, while eye-catching shapes and patterns will make your flyer memorable. Ensure that your content is clear and concise, and use clear, legible fonts.
Optimise for Conversion
Once you have designed your flyer, make sure it gets read. Use a unique headline, include a call-to-action and provide easy navigation. Include a link to your website in your flyer to encourage visitors to visit your business.
4 – Create a Unique Flyer Design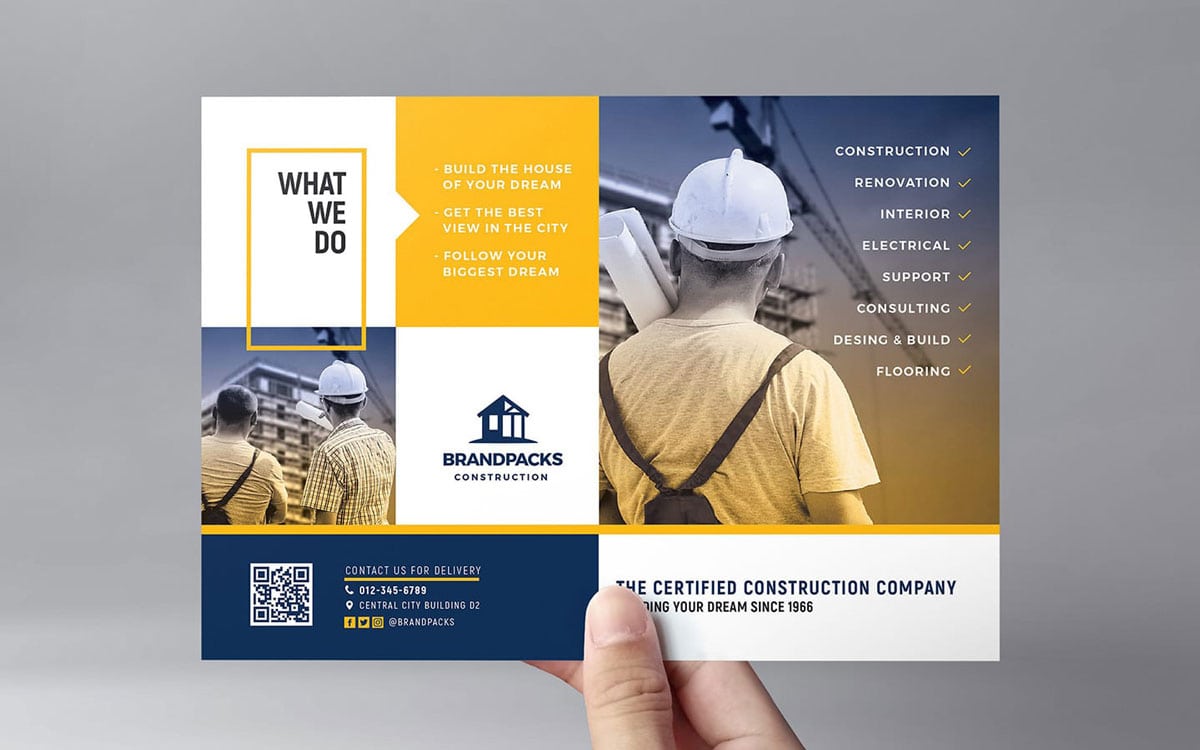 This is the most critical question to ask yourself when designing your flyers. Remember, you only need to consider one reason why it must be unique. It doesn't matter if this reason is logical or illogical, but make sure it is unique to your business. This is to draw the reader's attention to your flyers. Your flyers should stand out from the rest. The most effective way to achieve this is through design.
Millions of different typefaces, colours and layout options are available, which means there are many ways to design a flyer that will work. The problem is that the choices can be overwhelming, and it can be tough to decide which one is the best option for your flyer.
However, having so many design options doesn't mean you should choose the most expensive design option. It is essential to pick the design that will look good, not the most expensive.
Your design should be unique to your business. This means that it shouldn't be something that you see other companies using on their flyers. If you design a flyer similar to those used by other businesses, it won't draw attention to your flyers. Instead, it will look generic, and your customers will be confused.
Remember, you only have one chance to capture someone's attention. They will never return to your business if you don't do this.
The best way to design a flyer unique to your business is to take a copy of a flyer that your business is already using and adapt it. If you have a company brochure, this is perfect. If you don't have a brochure, use a copy of a brochure that you like. If it is a magazine you like, look at the cover and find a picture similar to your flyer. If you don't like any of these, you could always look for pictures of different companies online.
It is also vital that your design is easy to read and follow. It is essential that the words are big enough to be easily read and that the information can be read and understood. It is also crucial that you use a typeface that will look good. In terms of colours, you should use ones that will be appealing to your target audience.
Regarding layout, the best way to design a flyer unique to your business is to ensure plenty of clear and concise headlines. These should be eye-catching and ensure they are simple and easy to read.
Make sure that the font that you choose is easy to read. The best way to do this is to use a typeface that will attract your target audience. Remember that the font will only work if the headline, subheadline, and body text all match.
Another aspect to consider when designing your flyer is the format you use. The best way to do this is to stick to a standard format. Your logo should be on the top left-hand side, the name of your business should be on the top right-hand side, and you should print the address, telephone number, and email in the bottom left-hand corner.
5 – Keep It Short
Flyers with long descriptions tend to be boring, and readers will ignore them. On the other hand, too short descriptions make the flyers look amateurish and unprofessional. Your flyers need to grab attention and stand out, but you mustn't make the mistake of trying to cram too much information onto the page.
The length of your descriptions can vary according to the type of information you're presenting and your target audience. Short, snappy sentences will attract attention.
Avoid writing lengthy, complicated sentences and use short sentences rather than long paragraphs to maintain a clear and concise message. The longer copy will look amateurish if it doesn't have a clear message.
How do you know when you've written too long?
Consider the following questions:
Are the words exciting and engaging?
Is the text easy to read?
Are the sentences short and to the point?
Does it sound as though a professional copywriter wrote it?
It would be best if you considered the effect of your flyer's text and layout.
Think about the information you're trying to communicate and how you can effectively do this within the space you have to work with. How does the font size affect the readability of the copy? How can you condense the information?
Do your research.
Before you start writing, do a little research. Ask your target audience what they are looking for in a flyer. What is it they want to find out? Then decide how you can help them. Do some research about the industry you're in. This will give you ideas on what you can write about.
Once you have decided what you want to say, use the information you have researched and write a simple, clear summary. It may help to work out your main points and then edit them. If you're unsure what to include, consider what your customers or clients want to know about you and your business.
Don't forget the headline.
Your headline is the most crucial part of your flyer, so make sure it grabs attention and is clear. A good headline will always be at the top of the page, making it eye-catching and succinct. Include your company name and logo, but avoid using too many symbols or colours.
Make sure you've got a clear message.
Your copy must be clear and concise. Ensure it conveys the message you want to send out; otherwise, your audience will ignore it. Ensure your headline and the rest of your copy make sense to your audience and that it is easy to understand. If it isn't, rework it until you have achieved the desired results.
Don't overdo it.
Keep the copy short and to the point. Please write in a way that makes it easy to read and understand. Be sparing with the amount of information you put on a page. You don't want to bore your customers with lengthy paragraphs and complicated sentences.
Conclusion
It would help if you remembered the vast difference between your online and your printed audience. This means you have to spend more time optimising online success than just creating a flyer that'll get people to take a flyer. While your printed flyer must have high quality and be eye-catching, your online flyer must be engaging, informational and offer something unique. It should grab people's attention and get them to click and call.
Learn how to create an eye-catching flyer design to get your company noticed and get new leads today!