The People Are Present
Company Logo Design & Brand Identity
Background
The People Are Present
 provide transformative personal development coaching for Executives and industry leaders. With a mix of one-to-one and team building goals, they are designed to inspire, challenge and achieve greater personal success. "A Journey of Exploration, Discovery and Reawakening"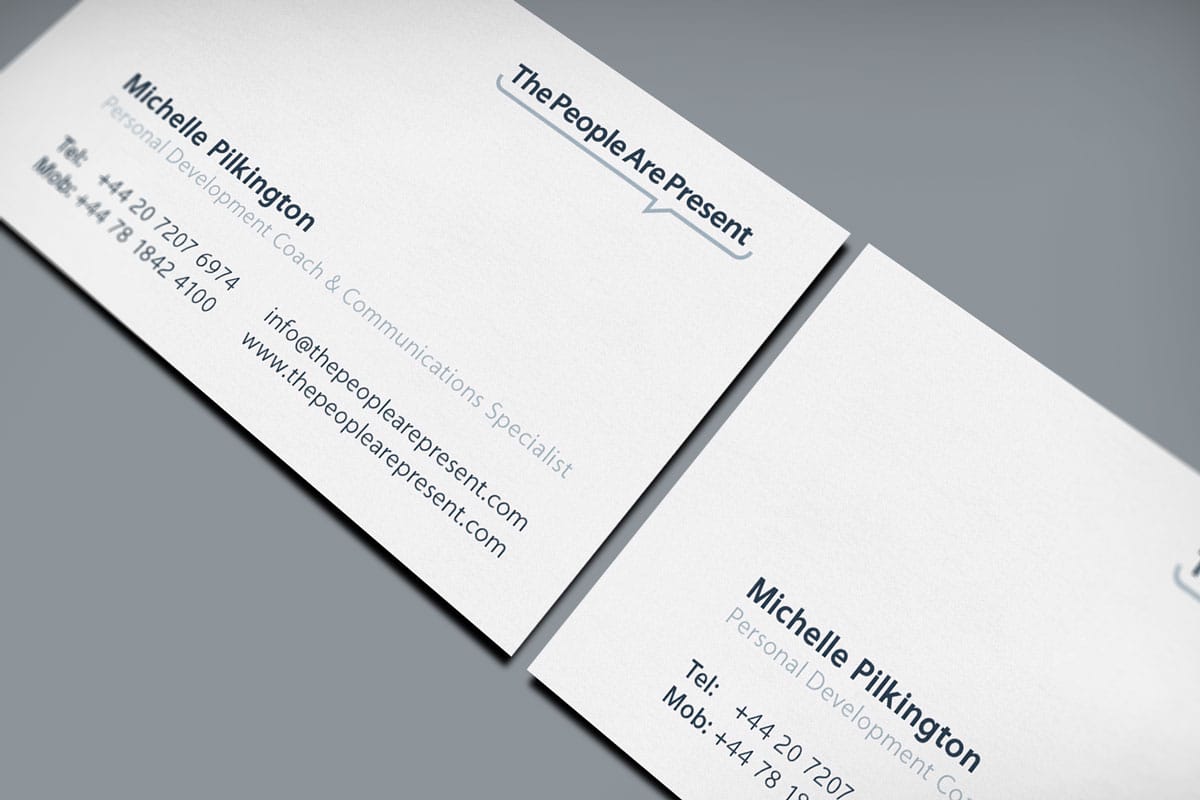 Objective
The owner was looking for a simple, creative logotype design that communicated the message of being "trustworthy, knowledgeable and experienced." Each individual's development is personal, so a focus on direct connection should be explored within branding.
Outcome
The humanist, sans-serif logotype presents a business with a personal side. In The People are Present, people are central to the brand – as if it wasn't obvious enough to be in the name. Underlying the name sits a simplified 'speech bubble' – a direct and literal take on human communication. This encloses the logotype as if to suggest The People Are Present is spoken out loud.
Does your business logo design need refreshed this year?