How to Run a Business From Home: Tips & Ideas
Running a business from home is the go-to idea for young entrepreneurs. A recent study showed that almost 69% of entrepreneurs in the US start their home-based businesses with innovative ideas.
As we know, the covid pandemic forced people to work and start businesses from their homes. Undoubtedly, this pandemic has shown everyone the possibilities and opportunities of a home-based startup.
Although starting a new business from home seems straightforward, one must go through many key points to set up a successful business.
7 Key Points to consider while running a new business from Home
1 – Think of a business idea
The key to building a successful business has a good business idea. First of all, the main focus should be on identifying a problem.
If you look into the market, you will notice that businesses are trying to solve the problem that frustrates consumers.
Ask yourself if you have encountered an issue that needs a solution. That can be your ideal business venture.
People don't always need to invent a completely new idea. Explore the market to find an existing business and improve its performance. You can also look to fill any potential gaps in the marketplace.
You should conduct a brainstorming session while searching for a business idea. You can quickly turn your particular skills into a full-fledged business. Whatever idea you end up coming up with, you should complement it with your interest.
2 – Accumulate resources
Ideas alone don't start businesses. You need to gather resources that are essential in the course of your business venture.
Generally, businesses include financial resources, human resources, physical resources, and educational resources.
While starting a business, you need financial support to build a product. You can either invest your money or get a loan from the bank to get the workforce, hardware, product materials, etc. 
Gathering information about your business type is vital to understanding your brand more clearly. Such information helps businesses determine the brand's image, including name, colour, and logo design.
3 – Formulate a business plan
A comprehensive plan of execution is the foundation of any successful home business. It will serve as a guiding framework.
A good plan includes all the details needed to run your business from home. While making a business plan, you should focus on the following elements:
Executive Summary:
The executive summary summarises all of the vital information regarding your business in a few paragraphs. It's a high-level overview of everything and outlines your business plan.
Mission Statement:
A mission statement explains why your business exists. It's not just about who you are or what you offer; it's also about why you do it. Your business mission should be inspirational and influential.
SWOT analysis:
SWOT is the short form for Strengths, Weaknesses, Opportunities, and Threats. It's a basic approach that can assist you in determining what your business excels at now and developing a winning strategy for the future.
Competition research:
Competitor analysis is used to discover the strengths and weaknesses of your business competitor in contrast to your own and to spot gaps in the market.
Business Strategy:
A business strategy is an overall outline of the decision and actions you take for your business to achieve goals and objectives. It outlines what the company must do to achieve its objectives, and it can aid in recruiting and resource allocation.
Business budget:
A business budget is a financial plan for running your business. It evaluates your capital, estimates expenditure, and forecasts revenue.
A budget can assist you in planning your company operations and serve as a benchmark for establishing financial goals.
Also, you need to create a separate bank account for your business transactions. Make sure to purchase an insurance policy to cover various incidents like property damage, lawsuit, etc.
4 – Set up an office at home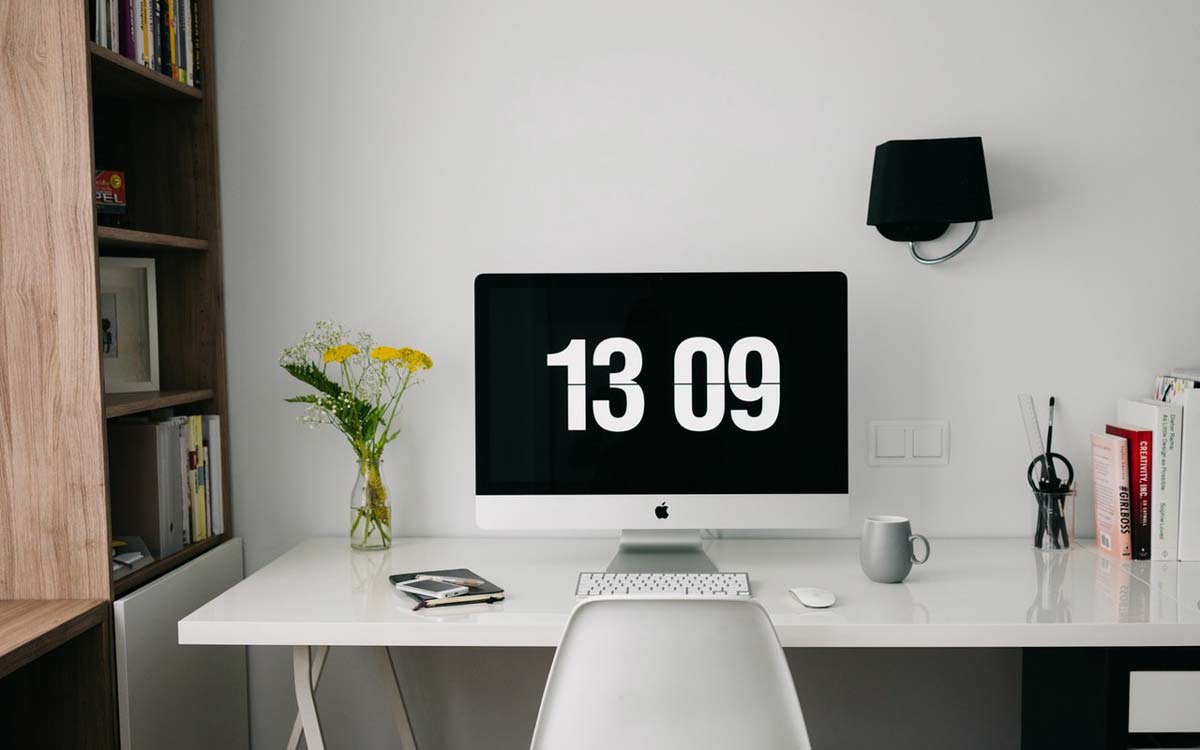 Every business needs an office area to project a professional vibe. That's why you must set up an office in your home.
There is no need to worry because you don't need ample space for your startup. Vacate a small space in your home to place office equipment and tools adequately.
An office also needs a laptop, printer, table, chair, and lights. There should be a strong internet connection for your smart devices. 
You could get a phone line connection from the local service providers, but using a cloud phone system is better while working from home.
5 – Deal with legal matters
Dealing with all legal matters is one of the most challenging aspects of a home business. You may need to work with a lawyer to put this all up, depending on the size and complexity of your business.
You'll need to determine the business structure right after choosing a name for your business. The structure you choose will impact your business taxes and legal risk.
Getting a business license, organising the necessary financial accounts, and managing a business credit is part of your legal actions.
6 – Strengthen the brand image
If you want your business to have an identity in the market, you must build a strong brand image—how customers see your brand matters.
The brand image depends upon the perception of your business in the customer's mind. It focuses on factors such as logo design, name, and colour.
A brand name is the identity of your business's product and services. For example, Nike, Apple, and Samsung are popular brand names with enough names for customers to recognise them. 
The brand name should be short and straightforward. It could be the founder or inventor's name, like Hewlett-Packard or describes the type of business, like Japan Airlines.
You can also fabricate a new word like Google. Brands such as Nike and Amazon use symbolic names that can reflect the idea of the brand. Or you can use acronyms like IBM.
Brand logo:
The design of a brand logo is essential to represent your business to the customers. People can recognise the business by using the logo as a brand name. 
For example, the logo of Apple Inc. has an apple with a bite. The bite on the logo was deliberate to see an apple instead of a tomato or cherry.
The shape of the logo tells visually describes your business. The following is a list of shapes that show what a shape tells us about a brand.
Circle: security, continuity, harmony
Rectangle and Square: strength, structure, balance, professionalism
Triangle: stability, ingenuity, arts, mysticism
Vertical and horizontal lines: strength, dominance, courage, progress
Organic and spiral: unique shapes representing objects like a tree, car, etc.
Brand colour:
The brand colour is a crucial element in defining the visual identity of your business. Generally, various colours complement the personality and style of a brand. These colours deliver distinctive messages to your customers.
It's important to remember that people's perceptions of colour are subjective, depending on their experiences and cultures. The following is a list of colours that shows a colour's meaning to a brand.
Red: passion, anger, excitement
Blue: professionalism, formality, trust, tranquillity
Green: stability, growth, prosperity, eco-friendly
Yellow: happiness, optimism, youth
Orange: playfulness, friendliness, vitality
White: cleanliness, health, virtue
Black: powerful, luxurious, edgy
Purple: royalty, luxury, creativity
Pink: femininity, innocence, youth
Brown: earthy, old-fashioned look, rugged
Grey: classic, mysterious, serious
7 – Set marketing plan into motion
A business cannot flourish appropriately without marketing. It would help to establish a marketing plan laying out your business strategy to market prospects. 
Generally, the strategy defines the target market, value proposition, campaigns, and metrics that affect your entire business journey.
It would be best to start your marketing campaign to reach your target audience via digital advertising, email marketing, social media, and other ways.
Choose the best route to market your business to make customers into buying your products.
In marketing, there are the 5 Ps of Marketing: Product, Price, Promotion, Place, and People.
These are the crucial marketing factors to strategically position your business in the market. 
8 – Handle business communication
Business communication is the key to growing your business. Generally, it is exchanging information between individuals inside and outside a business.
The main priority should be communicating with your prospects to sell products.
The easiest and most efficient method of handling business communications from home is using virtual cloud phone systems.
Since you can operate their softphone apps directly on your computer or smartphone, you don't have to buy a dedicated landline or install a copper wire connection. The only thing you require is a stable internet connection.
Along with customer communication, internal communication plays a significant role in running a business. 
If you are not operating a solo business, you will have employees, teams, or partners to communicate with.
Effective internal communication can keep everyone up-to-date and improve productivity, while effective customer communication can enhance customer satisfaction.
What are the pros and cons of a home-based business?
Before you start choosing ideas to run businesses from home, consider the pros and cons of a home-based business.
Pros:
Since your business is already home, you have flexible working hours to maintain your work-life balance. Easily handle your customer at any time.
You can eliminate overhead costs such as office rent, warehousing fees, or additional infrastructure and run a low-investment business. Also, you can claim potential tax deductions.
Your family members can easily be a part of your home-based business. They can lend a hand in handling customers.
You have the option to sell products locally or internationally.
Cons:
You must convert some space in your home for an office, inventory, etc. This could disrupt some of your life at home.
A home-based business can make you feel lonely. If you enjoy working with people, this option will be difficult.
Since your business is home 24*7, it may interfere with your family.
You may still have to hire employees and rent additional space if your business outgrows your home.
Top 5 home-based new business ideas
You can think of as many business ideas as you want. The boundary is limitless. While there are a plethora of ideas to run a home-based business, the following are some of the most popular ones:
Online store
An online store is the virtual representation of a physical store. You can sell your products through an e-commerce website or social media platforms.
Typically, businesses buy products in bulk from a third party and sell them by listing them on a website or posting them for profit.
It would help if you had a place to store the inventory in your home. You can also sell your products for your business.
Although drop-shipping is similar to an online store, they have a subtle difference. You don't need to have an inventory in your home. 
Instead, a third-party company manufactures, stores, and ships the product. All you need to do is handle the marketing strategy and customer service to attract customers.
Print-on-demand
You can open a print-on-demand business from home if you enjoy creating art and eye-catching graphic designs but don't want to build things yourself.
Print-on-demand is similar to drop-shipping, which allows you to sell things from a personalised third party using your designs.
Software or App development
You can start your own IT business home if you know multiple programming languages and frameworks.
You can create computer software, mobile applications, websites, or web applications for your customers.
Food delivery service
There are hundreds of restaurants you can find all over big cities. You can start an online food delivery service where customers place orders via your business's website or mobile app.
Deliver the food at the customer's drop location or hire someone for delivery. You don't cook the food, but the restaurants do.
Collaborate with your nearby local restaurant in the initial phase and start delivering food.
Wrapping up
There are hundreds of business ideas for running a business from home. However, it would help if you kept in mind that an essential need of the business is your interest.
Plan and strategise your idea based on available resources and home environments.
Remember, designing a good brand image and providing excellent communication is integral to a successful business.
Author Bio: Sujan Thapaliya is the CEO and Co-founder of KrispCall. He has a wealth of computer, communications, and security experience. As well as years of industry experience, Sujan has conducted investigative research into issues such as privacy and fraud. Through KrispCall, he aspires to make business communication safer, reliable, and more affordable.