How to Create Effective Blog Posts that Attract Readers
Before you start with how to create and write a compelling post, you must understand that Blogging is a journey, not a destination.
Blogging is a means of how you can communicate your thoughts and views to others, who could have been on another continent only through a blog.
It can be a story about your experience and expertise or abilities that you want to share with the whole world through online media containers such as Blogspot or WordPress.
The truth is not only Blogspot or WordPress, but also various hosting service providers and domain blogs are spread on the Internet.
The experience and expertise that you share and describe in the form of writing blog posts whose ideas are to provide more value and benefit to the reader.
So as a whole, Blogging is about how you provide more ideas for customers or readers of your blog.
The users or customers and readers of the blog certainly do not want to waste time just to read an article or blog post that can not add value, or not valuable.
And of course, they will immediately go and look for something that they hope will solve and get them out of the problem they are facing.
We realise that almost every one to two minutes, a new blog or website is launched all over the world.
And every one to two minutes also a blog and website are set up to provide an excellent and useful source for the viewer where they can get something meaningful and be a way out of the problem at hand.
We also realise that blogs with the same niche are in the hundreds or even thousands. 
Therefore, to distinguish the quality of a blog, there are many essential factors.
In the latest news from the blogosphere, it is estimated that in 2020, the determinants of blog quality from one of the factors, namely building backlinks, will become obsolete.
Which in this case, the contents of the Blog will play a significant role in competing and surpassing its competitors.
So if you are a blogger or at least plan to be one of them, this post is made especially for you, and also specifically as a reminder for yourself.
In this post, I will share my experience and what I have learned during my time in the blogger world, about what makes the quality of a blog different from other blogs in general.
As I mentioned above, many factors determine the quality of content in a blog post.
I am sure all of you who have or will jump in and engage in the world of Blogging already know it but feel reluctant, lazy, and lack of enthusiasm to follow it.
However, if you really want to make a big impact on your audience, this guide is expected to be an essential thing that will encourage you to start creating and producing quality blog post content.
So please stay connected with me until the last word of this article.
As I used to, I am also sure you will definitely get one or two critical points that will really help you create a unique brand from your own blog.
So, how do you create a useful blog post that entices readers?
Let's get started with our steps towards writing effective blog posts.
1. Blog Posts Title (Article Title)
The article title is the most critical aspect of building an active audience base for your blog.
The title plays the leading role that makes the reader or viewer decide whether they will visit your post or not.
Let me give an example. Read the title below, and you will understand what I mean.
Normal Title:
Iko Uwais lost 20kg in his latest film.
Effective Title:
Look at How the Star Wars Actor Down 20kg Without Dieting 
See the difference?
In the title of the first article with the Normal Title, it sounds straightforward, describing the main content of the material. 
And usually, a title like this is used in newspapers or magazines, Actor Iko Uwais lost 20kg for his latest film.
Without reading any article, the viewers or readers are very clear about what they want to convey in the article later.
But try to note the second title – Look at How The Star Wars Actor Down 20kg Without Dieting.
This Effective Title makes many predictions open to viewers who arouse curiosity.
The title does not indicate which actor has lost weight.
Both the titles do not indicate what diet the Actor followed. Plus, the title adds one more keyword "Without Dieting".
Try now, and you place yourself as a reader. 
I am sure you will be curious and decide to open a compelling title and choose to know and read it.
2. Thumbnail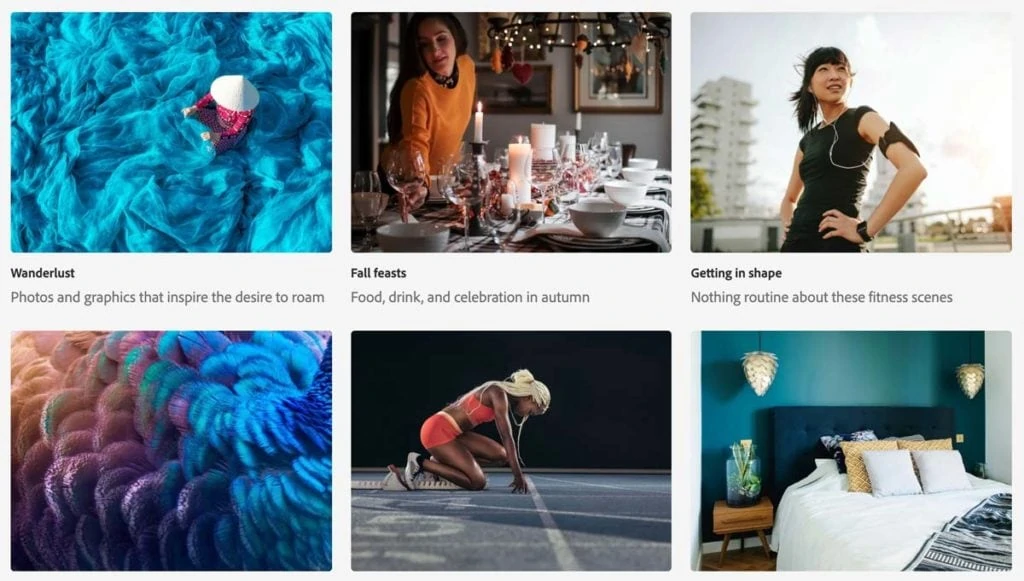 Thumbnails that complement the contents of articles from your blog posts act like Clickbait.
Compelling thumbnails that, despite having boring content, can produce a primary audience compared to annoying thumbnails despite having fantastic content.
You can use Creative Commons and sites like Pixabay and Flickr to add compelling thumbnails to your blog posts.
This will attract more viewers, primarily if you target viewers from social media.
3. Video
In the early posts of this blog, I always embed videos and market through videos as well.
This will be a significant factor in the coming years and will greatly help you to beat all your competitors.
Adding practical and content-rich videos will greatly help you in long-term marketing.
I suggest you create a YouTube channel for your blog where you can make your own videos and upload them to a broad audience.
YouTube plays a vital role as a free platform. This is the most prominent media to market the brand name of your blog.
The question now is, to produce a good video, it usually requires special skills and talents.
There are many free online platforms that you can visit and make fresh intro videos for your blog.
Here is a list of free online intro makers that you can use to create fantastic intro videos for your blog:
1. Wideo
Wideo helps you create marketing videos easily. You can step up your content creation game by creating animated videos in only a few minutes.
2. FlexClip
FlexClip is an easy online video creation platform that allows you to create animated videos. Even you do not have any advanced editing experience, and you can turn your creative ideas into amazing videos with the drag and drop tools. 
3. Magisto
You can make outstanding videos in minutes with the power of Magisto's smart video editor. It meets all your social media and marketing needs with lots of options.
4. WeVideo
WeVideo is a natural, fast, and flexible video editor. You can create videos like a pro in no time at all and publish your edits to blogs, YouTube, Instagram, Facebook, and other social media channels.
5. Animoto
You can create attractive videos for any occasion and business in minutes with Animoto's drag-and-drop video maker. Easily add your content into pre-built templates that offer you unrivalled flexibility to create share-worthy videos.
4. Content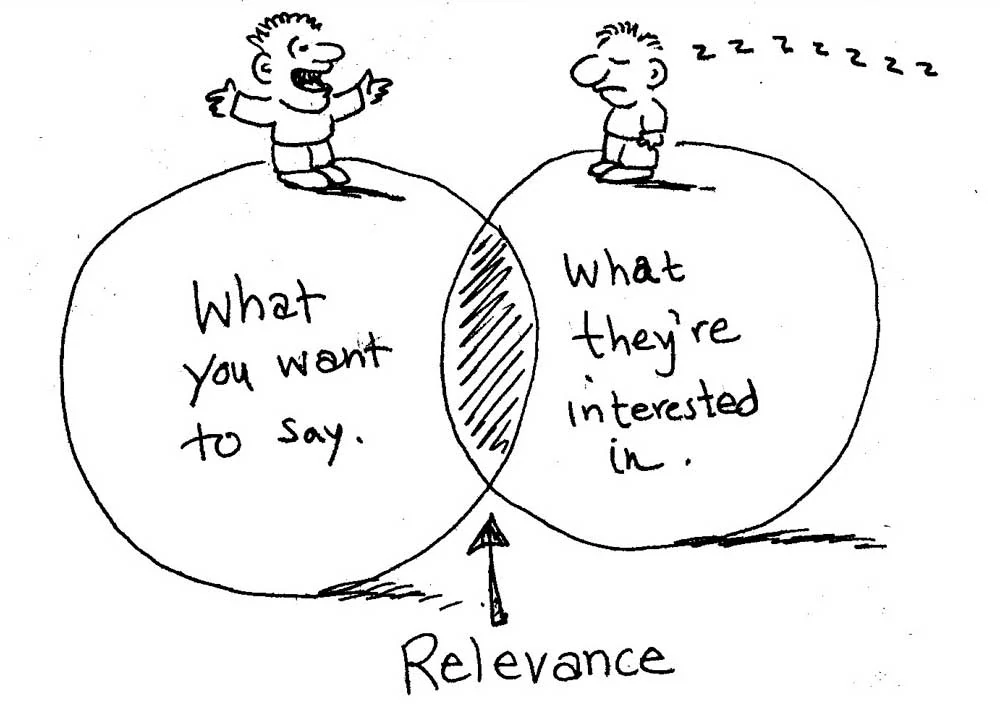 Maybe many of the famous and successful bloggers will probably discuss this at the beginning of the post. Still, I considered it at the end of this post because the content is the biggest power provider for any blog and website.
Now, with Title and Thumbnail acting as Clickbait, viewers will be willing to take the time to read the content that does have interesting and useful content for the audience.
Remember, when you are writing, make sure the content that you will create really has benefits and is useful for the audience in any way.
Always focus on the problems faced by your viewers and readers. Try acting like someone who can alleviate their problems.
Compelling content that captivates readers is something that helps your readers solve their problems, and becomes a useful material for them.
For example, consider this post, this post will be useful for all bloggers who focus on building a brand for themselves.
The four factors above will surely help you outperform your competitors.
Being a blogger is required to be more creative, smart, and one step ahead.
Last but not least, I really hope you like and enjoy reading this post.
Also, if you have other points to add, please give your feedback in the comments section.