10 Points you Should Consider While Hiring a Logo Designer
With today's world heavily relying on digitisation, all marketing strategies go down the drain if your business doesn't have a quality logo to flaunt.
The upsurge in this cut-throat global competition has galvanised a high number of brands into thinking about having a logo.
A logo design is much more than an image; it's usually the first thing that a potential customer notices about your business.
Moreover, a unique logo is a powerful tool that builds your business' brand identity in the market and therefore, can be used to drive the customers.
A great business logo is memorable and evocative that is crafted carefully by a person who is well versed on the subject of design.
Take, for example, the golden arches of McDonald's, the siren of Starbucks, the swoosh of Nike or the silhouette of a bear in the Toblerone's logo. 
They reveal to the consumers more than just the image.
They tell a comprehensive story of their brand, stirring specific emotions of the companies' target audience.
Hiring a logo designer is one of the most important decisions you will make for your business, which is why this decision shouldn't be taken lightly.
That being said, the process of getting a stellar logo designed hinges on whom you want to hire – a freelance logo designer or a design agency.
Freelance Designers – Apparently, hiring a freelance designer is the least costly option, but the truth of the matter is that you would have to entirely rely on the freelancer for concept building, designing and the management of the design process.
Design Agency or Small Design Studio – If you want your logo to steal the limelight and outweigh your completion, then the best option you have is to hire a design agency or a small design studio. Although you would have to set a higher budget for it, the results will surely be remarkable.
1. Analyse the Creative Talent
Creativity is an innate trait; it is something you are born with, which is why it is essential to look for designers who possess strong imagination and demonstrate natural creative talent.
However, before you go ahead with hiring a logo designer, you need to have a clear concept of the attributes and elements that you expect in your logo design.
What matters the most is that your logo is simple.
This is because if your logo isn't simple and overloaded with design elements or complex ideas, it will not catch the eye.
Although a logo designer may have several years of experience in the field of design, if they are not innovative and prolific, it will be reflected in the logo as well.
A designer's creative level, hence, can be significantly judged by their logo portfolio.
2. Go through the Portfolio
When thinking about hiring a logo designer, you should always begin with carrying out a full investigation.
The most crucial part of this investigation is checking out the designer's portfolio.
Any logo designer who has devoted considerable time to the business will have a portfolio to show and will be pleased to display their work. 
The designer's portfolio will not only highlight their work but will also give you an idea of their work style, which in turn will make it easier for you to make a decision.
Keep in mind that many designers follow a specific style, so you need to make sure that your requirements align with their work.
It would be best if you found someone who can condense your big ideas into the perfect mark for your brand.
3. Set a Project Timeline
Because the length of the project depends on various factors, the delivery deadline also varies.
So it is recommended that before assigning your logo project to a designer, you ask them about the period it will take to complete the logo and its estimated delivery date.
It is crucial to know when you will be receiving your logo so you can move on to the other tasks and work operations accordingly. 
Once you are aware of the project timeline, you can think more deeply about the branding and marketing strategies.
4. Specify Your Requirements and Preferences
Rather than giving the designer a blank canvas, to begin with, you should provide them with all the details that are relevant to your logo. 
Even if you come across a logo designer you believe you can pin your hopes on; you shouldn't rely solely on them.
You should be at the helm of the project since being the brand owner; nobody knows your brand, vision, and requirements better than you.
Therefore, you yourself, need to supply instructions to the designer throughout the design phase while also giving them creative freedom at the same time.
5. Elucidate Your Brand and its Audience
As much as it is crucial to explain how you wish your logo to be designed, it is also necessary that you elaborate on your target audience and your brand's mission to the logo designer. 
For instance, if you run a business that sells linen clothes for women, you need to make sure that the designer you're hiring can create an attractive feminine logo to attract the target audience (in this case, women).
Many a time, logo designers already have a propensity for marketing.
However, to be on the safe side, it is a good idea to provide them with a comprehensive explanation about your brand and the potential customers to create an iconic brand identity.
This would allow them to use the relevant design elements, colours, and font styles to come up with the perfect brand image.
6. Develop Good Understanding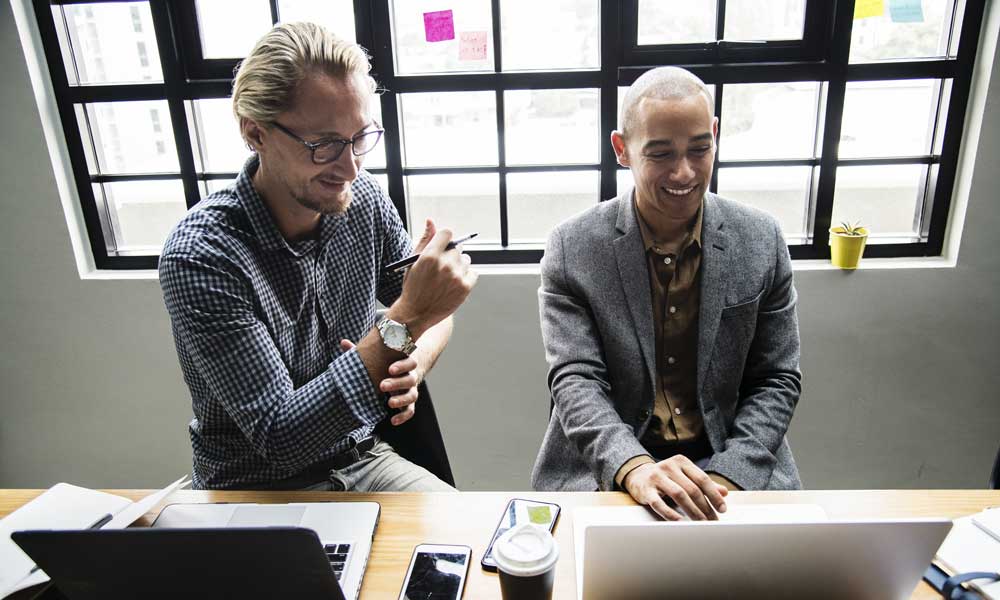 The process of logo designing is a bit lengthy; therefore, you need to be always in touch with the logo designer.
This is what makes good understanding and communication between the designer and the client so important.
Personality also plays a crucial role in it because if the client does not act following your preferences, you will not go along well together, which in turn will create problems.
While hiring a logo designer, you should also keep in mind that he is passionate about this work and expresses a strong desire to fulfil the client's requirements impeccably. 
This is why you should analyse if you can work with the designer smoothly beforehand and after that, make your decision.
7. Ask for an Estimated Project Cost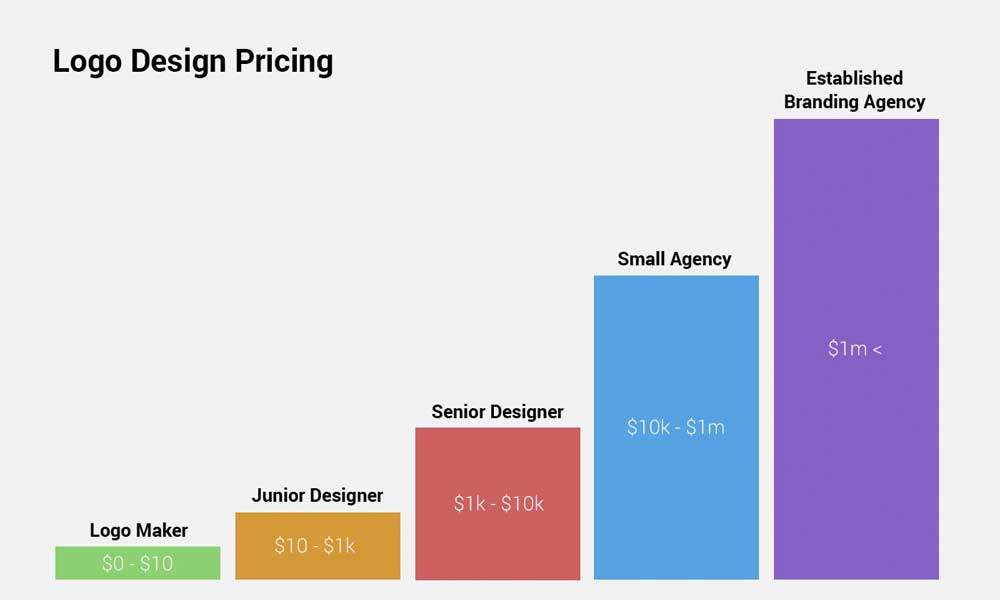 You have to ask the logo designer for the estimated budget.
Notwithstanding, it is also imperative that you go for the quality.
If you like a designer's portfolio and feel they can be relied upon, hire them.
This will save you from any problems later since you will already know if the money you are investing in the logo design is worth it or not.
8. Read Authentic Reviews
Although for most people analysing the designer's portfolio might be enough, it is advised that you judge your chosen logo designer's credibility and go through the testimonials given to them.
Of course, the reviews and testimonials will not be visually pleasing, but they will prove the designer's originality.
Ask your designer to present you a list of their authentic testimonials and evaluate if the previous clients enjoyed working with them and if they were pleased with the final product.
Please don't ignore this step as it will also reveal a lot about the previous experiences 'they've had.
9. Know the Design Process
Designers tend to have different approaches to logo design; some like to follow what is trending, while others create their unique style.
It is recommended to ask when hiring a logo designer to layout their design process before you. 
The initialisation of the design phase to its completion, submission of the first draft to the number of revisions, to the colour scheme the designer intends to use for your logo – possibly take out every intricate detail that you can extract from the designer.
In a nutshell, you should feel free to ask your designer for whatever details you need to know. 
10. Inquire about the Deliverables
It is always a good idea to decide beforehand whether you need a logo file or more design files.
Branding is a complete package so you can request your designer to add more design samples in the final product, but obviously, you would have to spare some extra sum of money for that.
You could even ask for different formats and styles of your logo designs that also include high-resolution file formats and a branding scheme that may come in handy for your branding campaigns.
There's another piece of advice.
Do not ask for the deliverables after the logo has been completed.
Instead, make your requirements clear before hiring a logo designer. 
Thinking of Hiring a Logo Designer?
Whomever you decide to work with – a design agency or a freelance logo designer, you should go through their portfolio, specify your requirements and preferences, and most importantly, elucidate your brand's vision to the designer to have a stellar logo designed. 
What tips do you have regarding hiring a logo designer? Let us know in the comments below.