Graphic Design trends change every year.
New technologies emerge, allowing graphic designers to explore the previously inaccessible, modern sensibilities take root and pioneers introduce the world to bolder and unique designs which then catch on.
The graphic design trends in 2018 seem no different.
Along with recent trends, graphic designers for hire are bringing back some old styles too.
Simultaneously, a few favourite trends find themselves out of fashion.
Here is a sneak peek into which graphic design trends in 2018 are in vogue.
1 – The Third Dimension
3D is not a new technology.
However, this year, the craze for 3D seems to have hit a fever pitch.
3D is very much in vogue both, in still lives and typography.
Anyone who has seen the boxes project by renowned designer Peter Tarka will know what I mean.
Award-winning design studio MVSM (Man Vs Machine) also used 3D to the hilt creating, what they called, Algorithmic Architecture, at the behest of Apple who wanted to test how far the new iMac pro could be pushed.
Similarly, 3D has started getting infused into typography as well.
If you hire a graphic designer and ask for a simple typographic logo design, chances are they will suggest the use of 3D to make the design more dynamic and modern.
2 – Augmenting Reality
2018 is the year when, finally, a generation that has grown up on the Xbox will bring in elements formerly visible only in games and in cinema special effects.
Augmented reality, or AR to industry insiders, is becoming a growing trend in design – from logos to website designs – it's pretty much everywhere.
Two properties that are unique to AR make a standout.
A potential 360 degrees of context
The Z depth, which is the versatility of its Z-buffering while organising and interacting with information on the Z-axis.
These two unique elements help AR eliminate many of the hurdles a user faces like scrolling, switching tabs, and waiting for pages to load and provide a seamless UI.
3 – The grass is going to be two shades greener
2018 is the year of vivacity.
Vivid and bright colour themes are set to rule the roost as understated colour palettes are swept aside.
New, bright and bold designs are in vogue – aiming to catch the eye through shock and awe!
If one were to follow trends visible on Instagram and Pinterest, they would know that 2018 is the year of colour, and very bright ones at that!
Fashion trends have also followed a similar pattern, pointing to a general affinity of the current crop towards brighter colours.
Understated elegance is finding itself somewhat unstated as of today!
4 – Ever-shrinking spaces
The mobile phone boom and with the majority of us using our handheld devices more than the traditional PC or laptop, with smaller screens and varying resolutions, traditional logos haven't always responded well.
While not a new concept in 2018, responsive logos were still very much the domain of a select few till last year.
New businesses understand the importance of being accessible to a potential customer on all kinds of devices, and hence, they hire graphic designers with express instructions to create a logo that's responsive across platforms, especially handheld devices.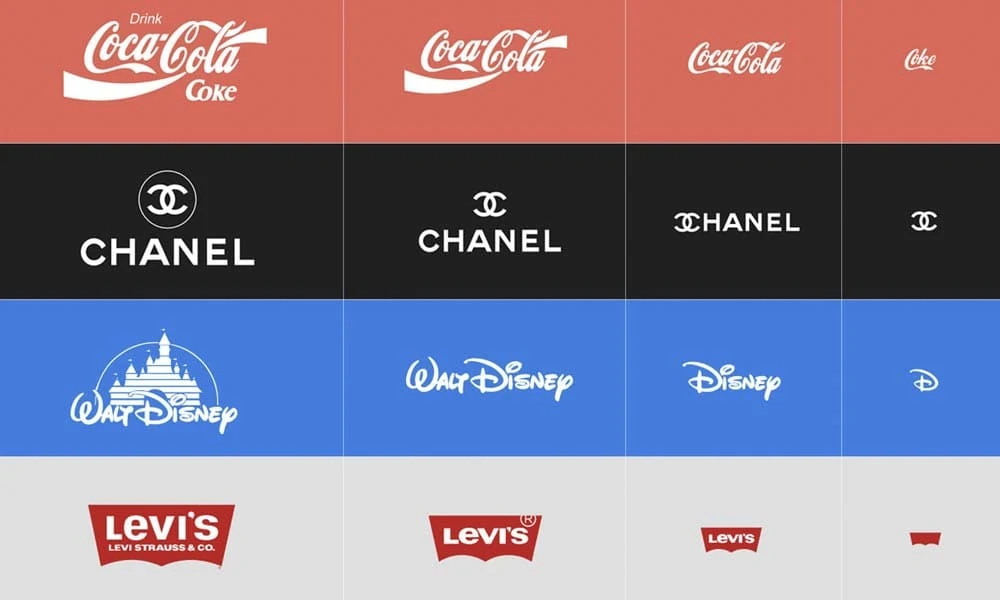 5 – Point and Shoot
One more design element that's quickly coming into vogue this year, especially in website designing, is the interactive mouse pointer.
The single most user-friendly hardware in a computer has always kept improving, with computer manufacturers trying to outdo the other with new functions being introduced to the mouse in the heydays of the PC.
Today, with touch screens taking centre stage, the mouse functions have needed to improve radically.
The interactive mouse pointer has taken the mouse functions into the future.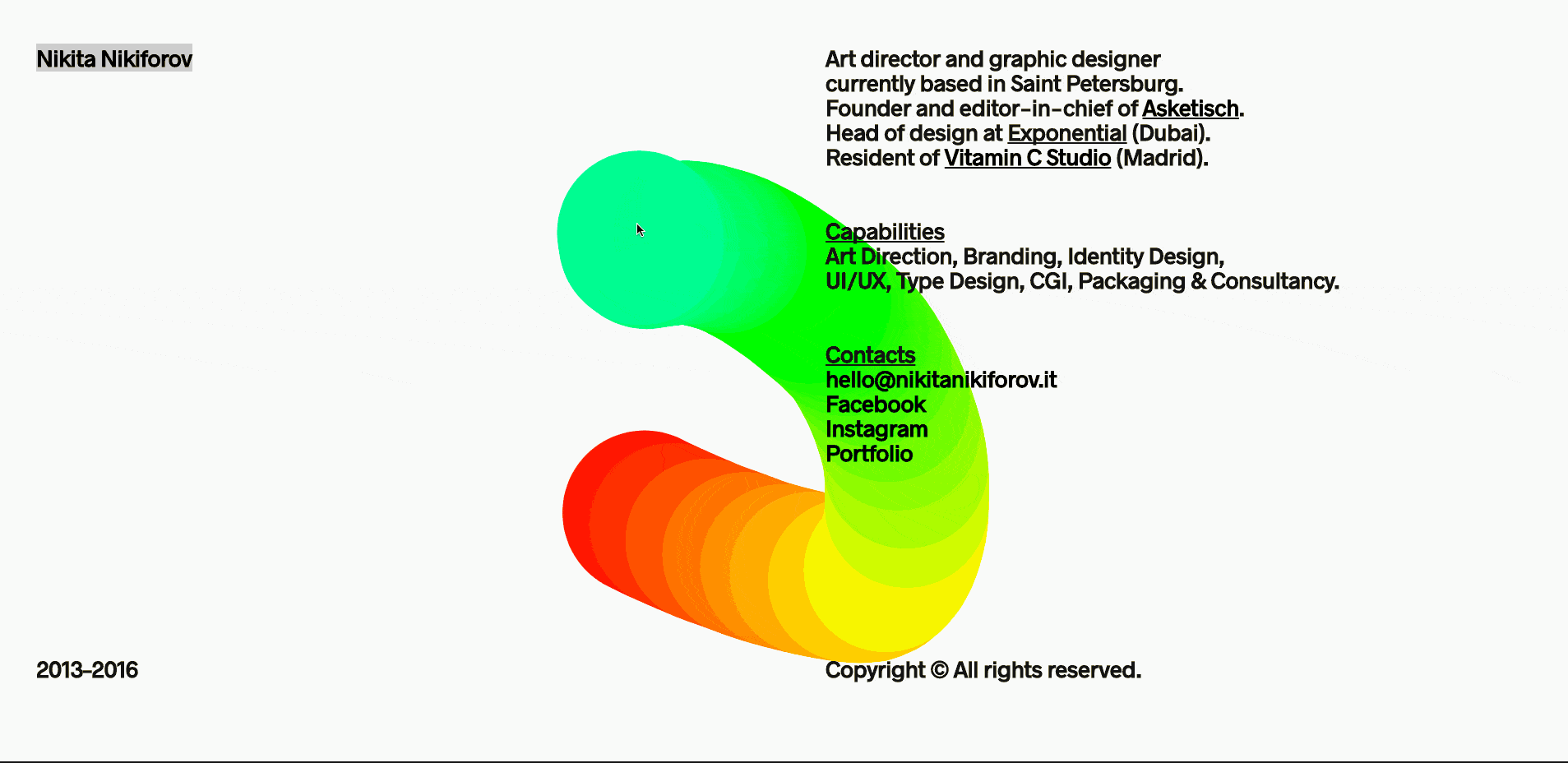 6 – Necessary Narcissism
With overcrowding of the digital space, to stand out and apart from the pack has become a necessity for designers.
Digital marketing has turned the business of attracting potential clients into a race for "digital attention".
Graphic designers for hire are expected to come up with new templates and innovations to make websites as different from the next as possible while walking the thin rope of UI and UX requirements.
Creative website loading is a product of that necessity, where websites have been forced to show themselves off as different and unique.
From a simple text feature like "Breathe in, breathe out" employed by Amazon while users scroll down its website or app to a veritable riot of colours and patterns employed by some sites as their homepage loads.
Creative website loading is a design feature that is becoming increasingly popular as websites fight with decreasing attention spans of most visitors.
7 – Negative is the new positive
During the cola wars of the 90's, especially in emerging markets in Asia, the face of the celebrity was important.
Across billboards and news pages, on television screens – everywhere the image gained prominence over the text.
Today, when grabbing eyeballs is an entirely different game altogether, and the list of brands fighting to grab attention is increasing daily, the text has become important, and designs have sought to be more specific and more transparent in their message regarding a product.
Memes are in the spotlight and designs have sought to follow suit.
Negative spacing has thus become important as designs seek to be more minimalist, clearer and try to avoid clutter.
It also helps the viewer perceive and internalise the design faster, and so increasing chances of retention and hence better recall.
An excellent example of such a logo is the NBC logo.
8 – Double (no)trouble
Remember the opening credits of True Detective?
Where Matthew McConaughey, Woody Harrelson and others appear in monochrome (a running theme of the show) with haunting images superimposed with theirs'?
While double exposure has been around for a while and has been used successfully in the promotion of movies (Eternal sunshine of the spotless mind) and TV shows (Game of Thrones, Sherlock), as a graphic design trend in 2018 is the year when it has been adopted in a big way.
Double exposure, double exposure duotone and double light – the entire gamut is being used by photographers and designers as a design element.
9 – A Death Wish
You take a carefully constructed studio portrait and then scrape off parts of the photograph giving an incomplete and imperfect look to it.
It might sound crazy, but glitches, ruined effects and colour channels are the latest fad of designers.
There is tremendous shock value in such designs, and hence they are bound to catch the eye.
It's a pretty simple notion.
The tantalisingly placed mole on the upper lip amongst a sea of flawless faces.
Guess what catches your attention first?
These elements also help give a compelling look to the design, bringing in a mixture of nostalgia from the times of imperfection and low resolutions to hallucination.
10 – Shadowy Business
To add depth to 2D images and to introduce elements of 3D in them, designers have started using shadows very potently.
There is widespread use of this technique while showcasing products online, especially on e-commerce websites.
This has also allowed other elements to be included in the design to make it more vibrant.
So, these are the top graphic design trends in 2018.
Of course, a few others like Color-Gel photography and Hand illustrations need honourable mentions, and some might argue that they could have been included.
Design trends, as is evident from this year's, are becoming bolder and less predictable by the day.
The race for eyeballs is very much on, and if you own a business and are looking to hire a graphic designer to design your logo and website, ensure that you do not settle for anything but the very best.
It is, after all, a one-time investment.
However, if you feel that you lack the right talent locally, or the available design talents are way out of your budget, then you can look to outsource and hire graphic designers or any other offshore outsourcing hub too.
There is, after all, plenty of talent available globally.
Author Bio: John is working as a Digital Marketer and content strategist with Virtual Employee (www.virtualemployee.com), a leading Outsourcing Company, He has extensive experience and has authored several dozen articles on topics related to graphic designing. Visit – https://www.virtualemployee.com/services/hire-dedicated-designers/hire-graphic-designer
---
If you wish to discuss how we can develop your brand or provide graphic design for your product or business, email us: hello@inkbotdesign.com
Inkbot Design is a Creative Branding Agency that is passionate about effective Graphic Design, Brand Identity, Logos and Web Design.
T: @inkbotdesign F: /inkbotdesign
---