10 Secrets to Designing an Evergreen Brand Logo
Taking your business to new heights is one thing, but making sure it sticks around for a long time is another. To achieve this, you need to create an evergreen brand logo that speaks to the present and future generations. After all, a brand that looks great today will look even better in ten years or more!
The idea of an apple falling on Isaac Newton's head inspired Steve Jobs to design the Apple brand logo. The concept allowed customers to visualise the simplicity of innovations. Over the years, Apple's logo saw several transformations, but the core design has been consistent. 
It indicates the timeless attribute of Apple's logo that has stayed relevant for several generations. However, creating a timeless logo like Apple for your brand is easier said than done.
So, here we will share five secrets to designing an evergreen branding logo that will last for years to come. Let's start with the chicken-egg problem!
1. Naming Your Brand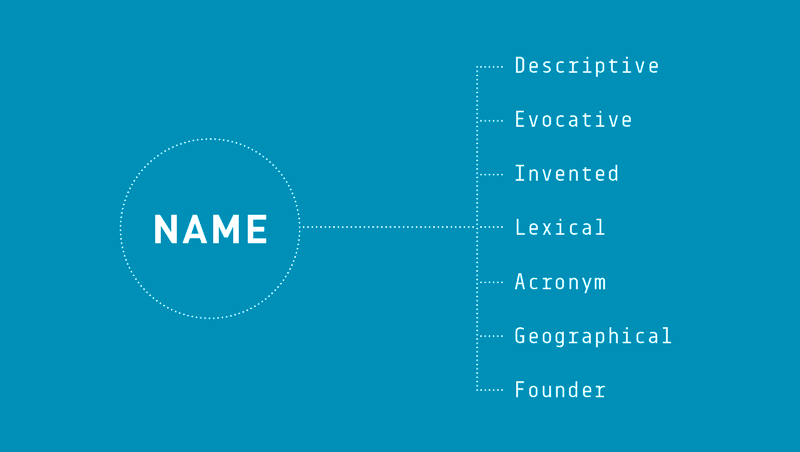 A Web designer focuses on your branding and visual elements while a web developer deals with the code. When it comes to logo design, it is always a dilemma to choose either the name first or the design for any brand. This is a classic chicken-egg problem, where many believe that a brand's name can inspire the logo design and vice versa.
However, it's the name-first approach in most cases, as we can see with brands like Apple, eBay, Facebook, etc. Naming a brand takes more than just finding a catchy word. For example, Nike draws inspiration from the Greek goddess of victory for the naming of the sports brand, which was earlier known as the "Blue Ribbon Sports."
Similarly, naming your brand can draw inspiration from several internal and external factors of the business.
However, the best way to find the right brand name is to conduct brainstorming sessions with various stakeholders. You can even leverage surveys to ask users what type of brand name they may like for the specific type of product. Keep doing this until you come down to your one essential brand name.
Logo design can be inspired by several other aspects like colours, not just the brand names! There is a specific set of colours that users prefer and can impact branding.
2. Colour scheme
Whether web design or logo design, colour scheme plays a key role. For example, the red colour is synonymous with strength and energy, while blue is associated with trust. This is why you see several social media brands using blue colour.
At the same time, if your brand is all about creativity, you can leverage the purple colour. Another colour that is more relatable to the compassion side is pink. 90% of customers make their first impression of a brand during the initial interactions, and more than 62% of images come from the brand colour.
So, choosing the right colour for brand design becomes vital for your marketing strategy and building customer associations; once you select the colour for your evergreen brand logo, it's time to think about the design aspects.
3. Designing excellence
You might think this is the point where you can jump straight into the logo design, but hold your horses. First, consider all the uses for your logo because this will have a lot to do with choosing its shape and the contract or depth of colour you use.
Your logo will rarely sit by itself for everyone to admire. Instead, it could appear on your business card, the side of a van, a sign on a door (or, ultimately, an office building or warehouse).
It could become part of online ads, social media posts, name tags, packaging, labelling, uniforms, sponsorship banners, and crowdfunding campaigns. It might even become emblazoned on your product.
While most business owners and founders want to be deeply involved in creating their logo (because it feels so personal), your logo must be professionally suited to all those uses.
Most entrepreneurs don't have the deep design skills required to do so. So, one of the best starts you can make is, to begin with, a web design and branding agency that knows its way around this creative maze.
That is why thinking of an evergreen brand logo is one thing, and designing it is another. However, you can start by defining your brand, researching how your competitors addressed the logo challenge, and looking for inspiration in logo designs created for other brands.
Look around for brand designs that are popular in the market. For example, one of the most famous logo designs is the "wordmark" style, where the entire logo is made of the brand name (one or two words). Famous examples are Google, FedEx, and Calvin Klein.
Wordmark logos are based on the brand's name, but they are still engaging and carry forward the legacy of brands for their customers. In wordmark brands, the typeface choice is critical. For example, think of Coca-Cola – the lettering is hand-crafted and distinctive, recognised everywhere.
Google's logo uses a very plain typeface, but the company made it distinctive by applying a collection of primary colours.
There are several design types for brand logos, such as:
Abstract logo (Nike, Adidas, Meta)
Lettermark logo (HBO)
Pictorial logo (Starbucks)
Emblem logo (University of Oxford)
Mascot logo (KFC)
Once you have the logo design ready and approved by all the stakeholders, it's time to make the grand reveal!
4. Grand reveal
Revealing your evergreen brand logo is also quintessential as it will make an excellent first impression on customers. Therefore, you need a reliable marketing strategy to design the entire promotion and logo reveal event around the product-based theme.
For example, you can leverage a branded logo reveal promotion to unveil your logo using video. Further, you can either have a separate logo reveal the event or have both product and logo launched in the same event depending on the kind of curiosity you want to create for your product.
For higher curiosity and hype among customers, you can have teasers of the logo revealed to your audience. Another approach that you can take to help your audience experience the vision behind your brand logo is to share a be-there-soon video.
For example, here's a view of Instagram's logo reveal from 2016. You can see how Instagram creatively showed its vision behind the new brand logo and the grand reveal to the audience.
Similarly, you can use teasers, videos, events, and promotional offer reveals for brand awareness. You can even take it further by embedding your brand logo across marketing campaigns.
5. Integrating the logo
Integrating your logo across campaigns and brand websites can help convert leads. Your brand logo is synonymous with the vision and value that your product or service offers. Embedding the logo into different campaigns and promotions can help your audience associate with the value of your brand.
Take an example of the branded email signature panel. You can use the brand logo in the email signatures of everything from daily correspondence to automated emails marketing campaigns. Similarly, you can also integrate the brand logo into your campaigns on social media platforms, YouTube channels, favicon, etc.
6. Revisiting the logo
One of the essential aspects of staying relevant in the market is to revisit your branding campaigns. With the changing market trend, customers' behaviour also experiences a shift. As a brand, you need to keep track of the shift in customers' preferences and revisit the logo design.
For example, in 2021, Coco-Cola saw the need for a logo that symbolises togetherness. The pandemic has taken a toll on the people of the world. So, the soft drink giant thought it was the right time to show the world a new side of the brand- A humanitarian one!
So, they decided to redesign the logo to show Coco-Cola hugging the bottle, which indicates togetherness. However, the next part becomes difficult for every brand- getting it right the second time.
7. Redesigning the logo
Redesigning can get tricky as you have to be better than the earlier version of the logo. So, what does it take to redesign a brand logo?
Here are some tips,
Pick up a trend and theme for your logo
The trend needs to be relevant and in sync with the brand's vision
Styling of the logo needs to be expressive of the brand's value
Keep the design simple
The colour palette needs to be in sync with the brand's identity
However, there are instances where brands have experimented with colours during the redesign, like Apple. In 1999 Apple finally chose a solid colour logo instead of their rainbow logo design. The redesign was in sync with the modern trend of simplicity paired with a slew of different solid colours representing different products in the catalogue.
Redesigning your logo is all about evolution which your brand experiences with time. However, sometimes it's all about simplicity!
8. The power of simplicity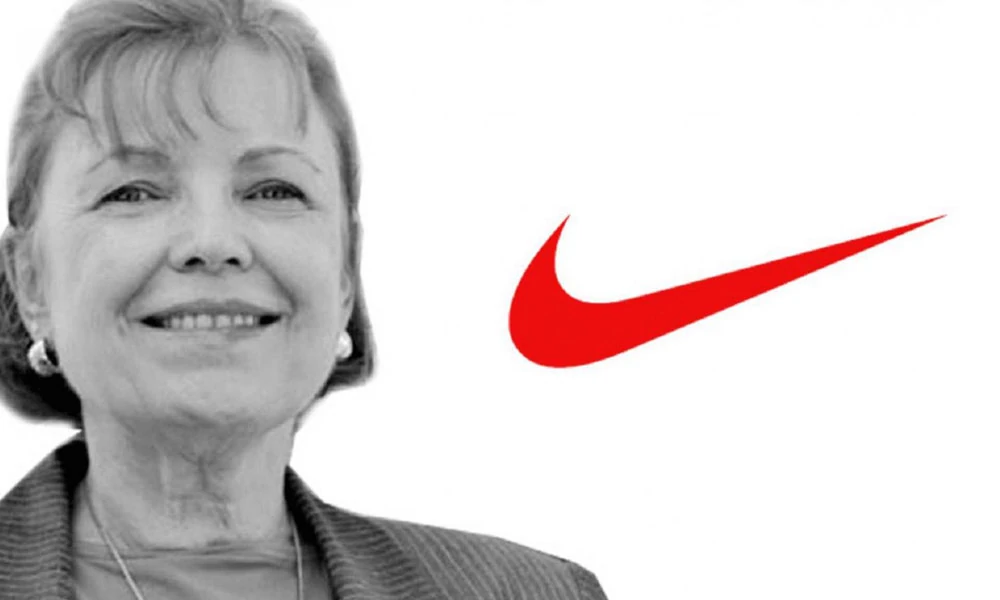 We have discussed simplicity enough here, but nothing can match what Nike achieved very early on.
Back in 1971, Nike was in search of a great logo design. So, the sports giant's co-founder, Phil Knight, approached Carolyn Davidson. There were many decent options in front of Phill for Nike's logo. However, it was the famous swoosh logo that caught his attention.
A simple swoosh design is still as popular today. Simplicity not only established Nike's identity, but the cost was also low. Davidson designed the logo at $2 per hour, taking the total to $35. Costing of logo design can be subjective and depends on the brand. However, every penny saved matters if you are an upcoming brand or startup.
Another critical factor that impacts both a new and established brand is positioning!
9. Positioning & Repositioning
Brand positioning is vital, and a logo significantly impacts the market position. A logo represents the visual personality of the brand. It helps you set the tone for customer interaction across channels. So, the brand's positioning has a lot to do with the logo.
Similarly, repositioning also needs logo design to sync with the strategy. Let's understand repositioning with a famous example. Old Spice was long known to be the grandpa's smell until they decided to reposition as the leading body wash brand for men.
The marketing campaign was specifically designed to reposition the brand as "Smell Like a Man, Man." Similarly, you can reposition your brand in the market through targeted marketing campaigns. Here, logo design will also impact if redesigned as per marketing strategy. Lastly, it's all about being unique!
10. Be unique
Every brand wants to stand out from the crowd in the market. So, brands want to be unique. However, uniqueness should not take away from your brand identity. Staying true to your brand's value makes your logo unique, as every brand has different values.
That is why being simple equals uniqueness. For example, the Pepsi Max logo takes away from the iconic brand logo design, trying to embrace youth sentiments.
Rather than projecting a fitness drink, the Pepsi Max logo looks like something else. So, it's essential to be unique but not at the expense of losing the brand's identity.
The last stroke of the brush!
Like a striking face, a brand logo can be priceless for its distinctiveness, originality, and impact. And unlike a human face, you can design your company's face – its logo – for maximum attractiveness before anyone ever sees it.
You may not be able to measure the effectiveness of your brand logo on a spreadsheet, but it will profoundly impact marketing, customer association, loyalty, and revenue. A logo that lasts over time – an evergreen brand logo – creates that power in a way that can increase over time.
This article discussed essential tips like colour schemes, types of logo designs, and logo reveal ideas to boost brand awareness. You can use such tips to create an evergreen logo and improve brand visibility. So now is the time to get started on that first draft of your new or redesigned evergreen logo!