5 Essential Web Design Lessons You Need to Master in 2020
As with any field, web design requires constant learning and development. 
Think back to 10 years ago and compare web design then and now. 
The templates back then featured large blocks of content in tiles, menu bars, plenty of stock photos, and gradient colours. 
Web design these days the best web pages are more dynamic, with plenty of interactive features and smoother scrolling, and often, with a minimal interface.
So much can change in 10 years, and web designers need to remember that the online world and its trends are always changing. 
So much so that expectations and standards can change in just a few months. 
What is cutting edge now may not make it to the list of best practices by next year. 
Everything online is in a transient state as the online audience's tastes and impressions are in a similar state of flux. 
Businesses, large and small, need to understand that the only way to stay abreast of the competition is to learn, develop, and adjust to the changes consistently. 
Stagnating could mean losing the edge in the race of who maintains the fleeting attention of the online market.
Into the New Decade
Ten years of innovative web design have come and gone. What does the next decade bring for web designers? 
What are the web design lessons that they need to keep in mind to improve their advantage and make the most of the incoming trends and changes? 
Here's a list of 5 of the more essential web design lessons you need to keep in mind as we move into a new decade. 
1. You have to learn how to adapt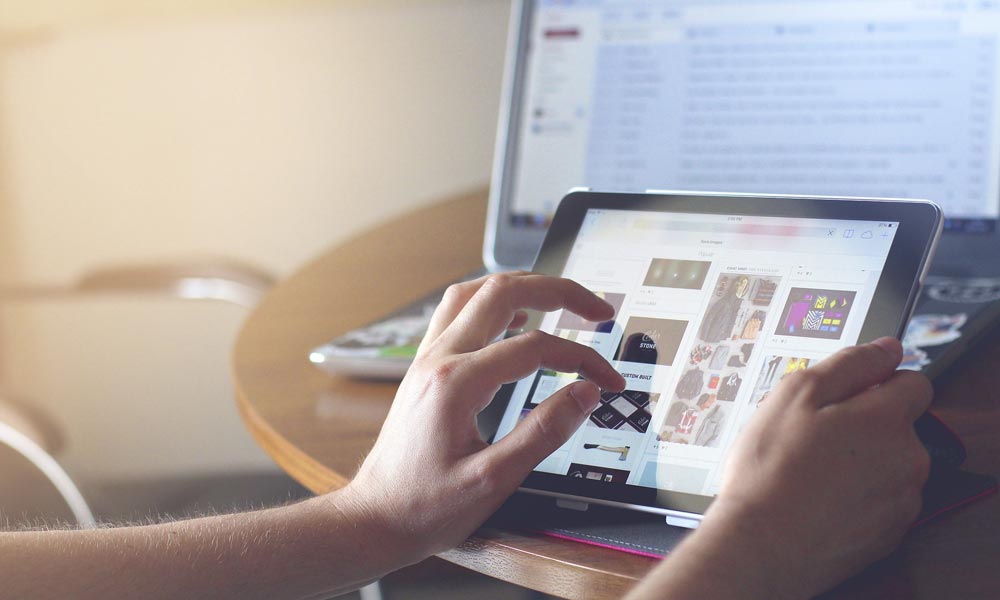 This lesson is straightforward in and of itself. 
If you don't adjust to the continually changing landscape of web design, you will inevitably be left behind. 
Web design in the coming decade will be consistent in only one thing: change. 
It will continue to evolve and develop, with new trends being added to the spectrum seemingly every quarter.
At the beginning of the last decade, no one even thought that mobile use would be as widespread as it is today. 
Mobile platforms are now ubiquitous, and mobile web design must go hand-in-hand with browser design. 
As such, a mobile-first focus has dominated the digital landscape, with mobile responsiveness being an essential key to a website's success. 
Another thing to consider is that even the coding might change. 
The way websites have been designed in the past, with HTML and Javascript, will steadily continue to change along with the programming language used online. 
Web designers must stay on top of these new codes so they can adopt new designs and methods as needed.
And while it may not be the easiest thing to keep up with all the technical developments that continually arise, embracing a mindful approach to adaptiveness is an excellent way to stay agile. 
Look at some of the more predominant trends and analyse what made them click as they did. 
When you make this a regular practice, you'll find yourself understanding fundamental principles that resonate with audiences. 
This will allow you to foresee future web design lessons, and perhaps even come up with a few of your own. 
2. Don't just follow what's trendy; find what works for your needs
Speaking of the perpetual rising of trends, not all new developments in web design will work for a specific website or field. 
Trying to cover all your bases with all the new features will have you ending up with a cluttered website full of bells and whistles. 
Instead of keeping and engaging customers on the site, it will have the opposite effect of confusing them and driving them away. 
For example, a minimalist design might work for a photography gallery page, but you're going to need to make it more attractive for an online storefront.
Trends also come and go, and not all of them will be worth implementing in the long term. 
A while back, most websites had music on auto-play. These days, that's one of the quickest ways to annoy a customer visiting your site. 
Don't just blindly follow—see what will endure. 
Again, if you take a more mindful and analytical approach to web design, you'll be able to develop an understanding that goes beyond the latest waves.
3. Take advantage of your resources (especially free ones!)
As they say: work smart, not hard. 
Trying to create everything from scratch is an impressive effort for a web designer, but why put yourself through all that when there are templates that you can customise? 
It saves hours and hours of coding and design, and you also won't have to go through the trial and error of seeing if the code works. 
There are hundreds of thousands of designers in the world who have encountered issues similar to yours. 
Make use of their knowledge and find solutions to problems you may be having. 
The web development community is often more than happy to help the less seasoned, as those before them have done to them as well. 
Additionally, if you invest your time in these communities, you'll find that not only will you be able to help others along the way, you'll also be furthering your professional growth. 
The internet is full of such resources – from stock photos, templates and fonts, to crowdsourced programming solutions and other tips and tricks. 
Numerous creative sites not only offer whole catalogues of material, but plenty of them even have free weekly or monthly resources. 
These are must-haves for a web designer looking for more polished, professional elements for everything from social media design to UX.
When you work smart by using the resources at your disposal, you'll be able to focus on more important things, such as crafting better experiences for your users. 
4. Learn when to say No

All designers want to make their clients happy. 
This is the reason that so many of them have a hard time during the planning process. 
Often, the client has several ideas that they want the designer to implement, and that may not always agree with what the designer may think is best. 
While the client may be footing the bill, they hired an expert for a reason. 
It's ok to try and incorporate most of their ideas, but as a designer, you'll need to develop the confidence and courage to say no.
The designer must be well aware of what will work towards the client's ultimate goal. 
Piling every feature, including the unnecessary ones, will end up cluttering the site and will cause more harm than good. 
On a larger scale, however, a designer must also know how to say no to a client entirely. 
Not every chance for a paycheck is worth it. 
Follow your instincts. If you feel that this is a "bad" client who won't be a good fit for you, steel your mettle, and say no. 
Similarly, if you feel that you have too much on your plate and won't be able to give a project justice, you'd be doing everyone a favour by saying no. 
5. Always strive to improve and evolve
With the world being pushed further and further into the digital age, when just about everything can be done online, it's crucial to hone your craft and develop new skills continually. 
As the digital world continues to develop and innovate, so too should its practitioners. 
It's essential to continue to strive towards evolution and innovation. 
Don't stick to the same templates and styles. 
Extend your creativity and come up with new ways to take an existing concept, turning it into something novel and fresh.
As well, don't be satisfied with the code languages and the techniques you know. 
Learn more languages such as Javascript, CSS, and Python, among other programming languages. 
Try to develop skills in photo editing and typography. 
Instead of just being a trusty digital soldier, why not learn how to manage an entire project? 
Perhaps, you can sharpen your verbal and digital communication skills. 
By being more than just a web designer, you are adding more tools to your arsenal, giving yourself even more opportunity to develop and improve – both personally and professionally. 
Final words
In the ever-evolving world of web design, web designers are primarily responsible for weaving the visual and interactive world that everyone moves in. 
This entails a responsibility to provide the best user experiences possible. 
As developing technologies emerge and user behaviours change, designers will need to stay agile to be able to stay ahead of the curve. 
And this can only be achieved by keeping abreast with what users want and are looking for in a digital product. 
Use your resources, add more tools to your knowledge, trust your instincts, and continue to develop beyond what is expected. 
By continuing to adapt and innovate, web designers can foray fearlessly into the next decade of web design, no matter the trends or developments that arise.