10 Simple Web Design Lessons I Learned the Hard Way
Whether starting as a designer or having been at it for years, there are always ways to learn new things.
Web design is often misunderstood. Many web designers believe they understand how to build websites that look professional, but what they fail to realise is that building a website from the ground up isn't as simple as dragging images and text onto a page. Suppose you want to create a website that looks good on desktop computers, tablets, smartphones, and smart TVs. In that case, you must pay attention to accessibility, mobile compatibility, responsiveness, and performance.
These days, people expect websites to do more than just be pretty; they want websites to be responsive, intuitive, and engaging. If you're looking for some web design tips, read on for ten ways you can improve your website's design.
This article will show some design and development mistakes made by inexperienced developers and web designers and how you can avoid them.
1 – It's All About the User Experience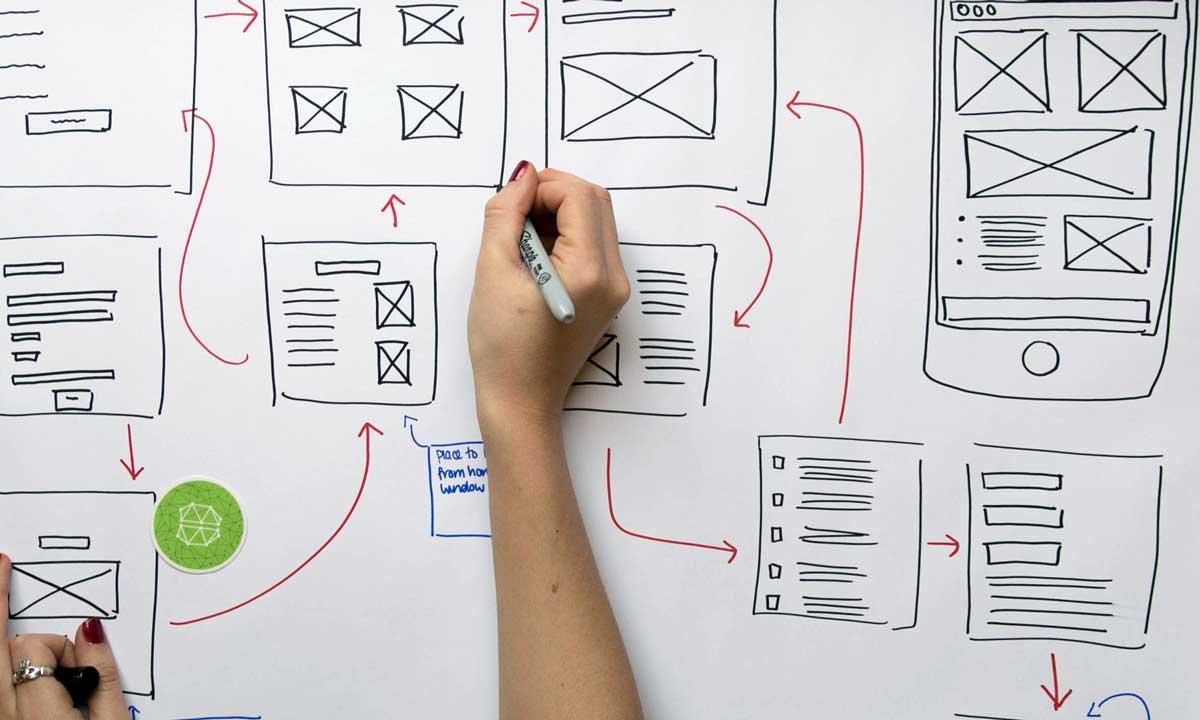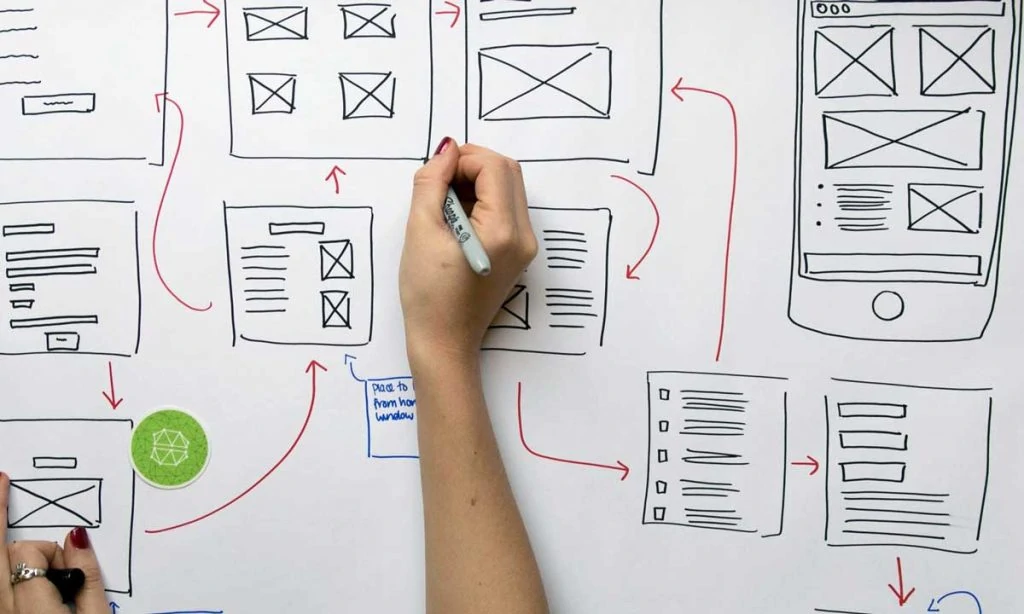 Web design is about user experience because it's your website's job to make its users feel welcome, understood and respected. User experience is how well a website works for its users. This can include everything from the colours used to the type of fonts chosen and the website's general appearance.
Web design is about creating a great user experience. A well-designed website is also an excellent way to attract new business and engage existing customers.
User experience is one of the most critical factors in the design of a website. A website's overall look and feel affects the visitor's perception of the site and can even influence how well a site convert leads and drives sales.
The best websites provide a great user experience across all their pages, helping visitors navigate a website smoothly. And because a good user experience is also likely to increase the time a user spends on a website, this can result in increased lead generation and conversion rates.
The key factors in user experience are:
The ease of use
The content
The visual appeal
The layout
The navigation
The response time
The information provided
2 – Functionality and Performance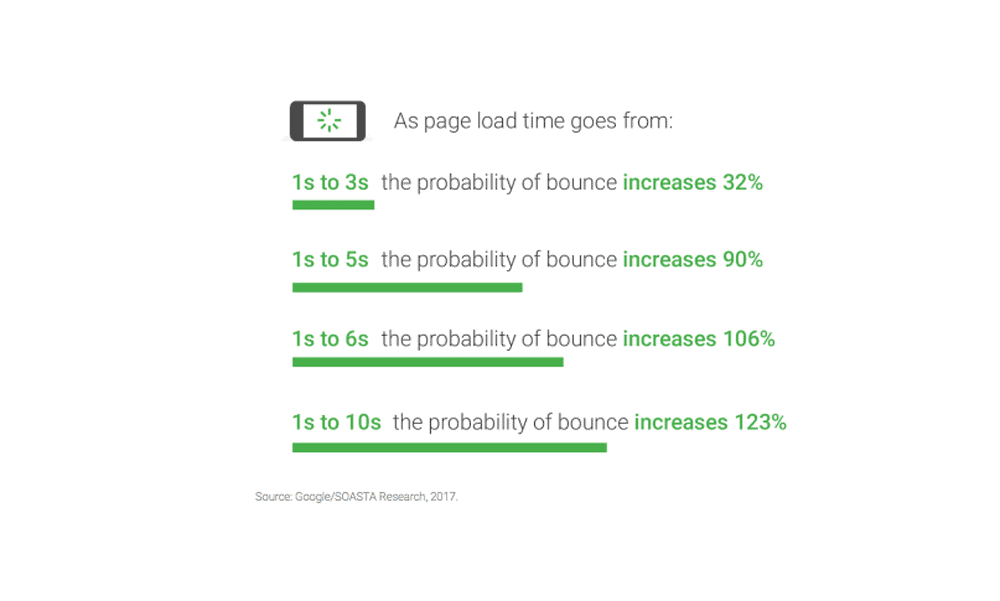 Websites are business tools, so they should be designed professionally. When a website is poorly designed, it does more than look bad; it can affect your company's profits. You should ensure that your website is accessible and can be navigated easily.
In addition, your website needs to function well and meet your objectives. When choosing a website design service provider, you should consider these two factors and how well the designer meets your requirements.
Functionality
In terms of functionality, you want your site to work correctly. It should include features that will allow visitors to find the information they need quickly. For example, you must ensure that it's easy to find your services or products on your website and your business's contact details. This will help visitors find what they want instead of leaving the site.
It should also be easy for your clients to navigate through your site. It's vital that your customers can easily navigate around the site and click on links or buttons to move between pages. If this isn't possible, it can cause frustration and reduce your customers' level of satisfaction.
Performance
A website should also perform well. In other words, it should load fast, display clear images and text, and provide a smooth user experience. A well-designed website that doesn't perform well can be frustrating for visitors. They may not be able to find what they are looking for, or they may struggle to understand the text on the page.
Poor performance can also lead to a loss of visitors and customers. You should ensure that your website works well on all devices and platforms. That means ensuring your website looks good on mobile phones, tablets, desktops, and laptops. You should also test your website to see if it loads quickly on different browsers, such as Chrome, Edge, Firefox, Safari and Opera.
3 – Design for Mobile Devices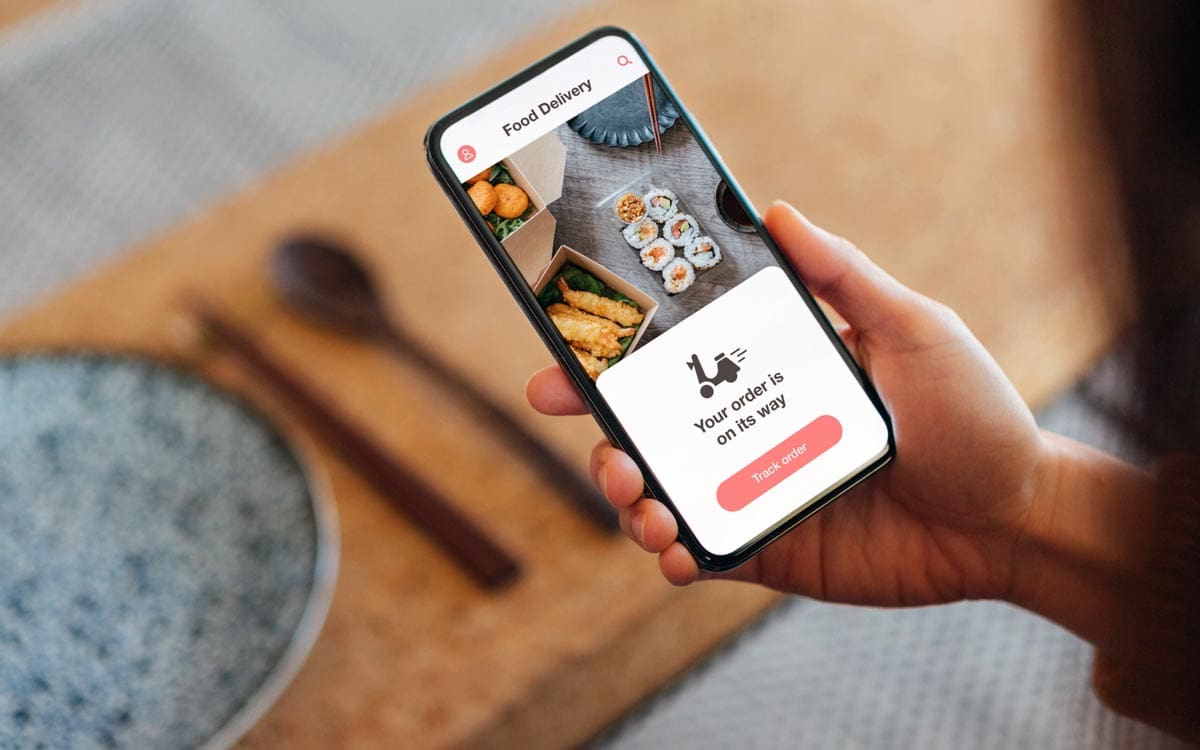 Designing your website for mobile devices is one of the best ways to increase the traffic to your website. If you design your site according to mobile devices, it will be easy for people to navigate. You can make your website responsive by designing the website responsive design. You should learn more about responsive design if you don't know about it.
Many different types of smartphones, tablets, and other mobile devices exist. Designing your website according to them is an excellent way to attract more visitors. The best way to design your website for mobile devices is to use Google's mobile-friendly feature. This helps search engine bots to crawl and index your site faster.
The best way to design your website for mobile devices is to make sure that your website is easy to navigate and has a good user experience.
Responsive Web Design
Responsive web design (RWD) is a method for designing websites that respond to different devices and screen sizes. RWD makes it possible to build a single website that can work well across multiple devices and screen sizes.
RWD is based on a few core principles:
Your site should adapt to the device it is being viewed on.
Your site should work responsively on any screen size.
Your site should load quickly.
The primary purpose of RWD is to make websites compatible with mobile devices. Mobile devices have smaller screens than desktop computers. Websites designed for desktop computers look small when viewed on a mobile device.
4 – The Visual Aspect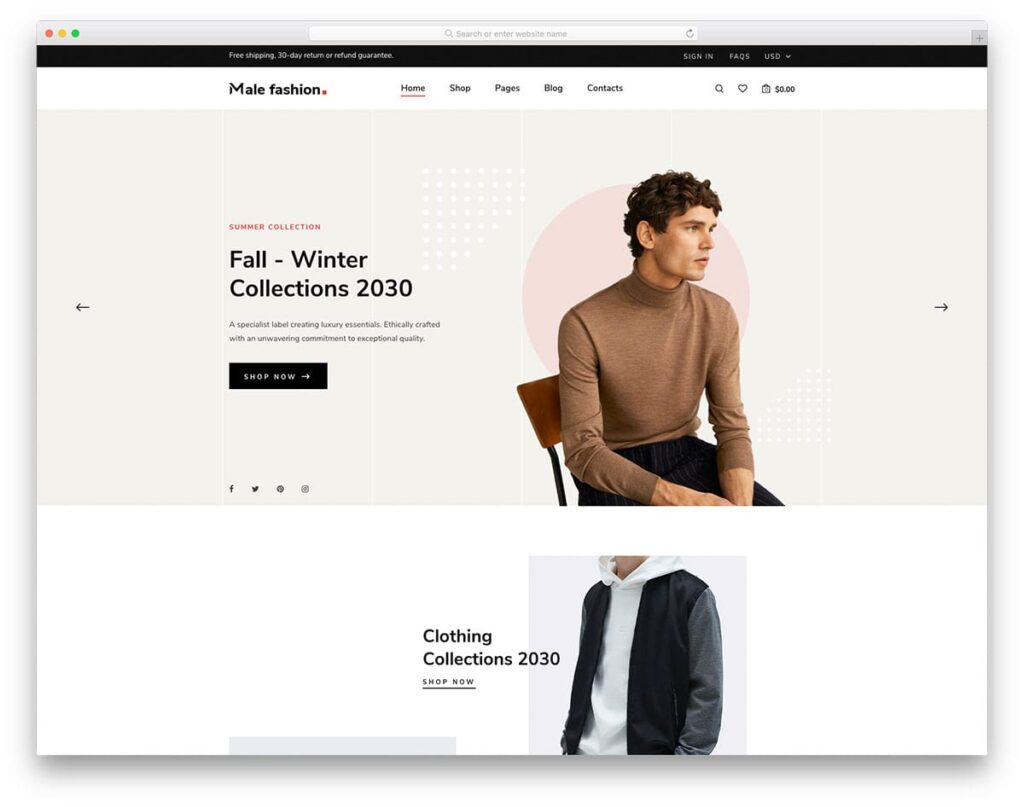 The first step in making a website is to make its visual aspect look appealing. To make this happen, you need to have a great graphic designer. Your designer will be able to create an attractive and visually pleasing site that will look professional and of high quality. There are many types of designers, but one of the most popular ones today is the web designer.
Web design involves designing a webpage, a website for a business, a blog or something else. If you're looking for a website, you may go to your web host, which is the company that provides your computer with Internet service. There are many different web hosting companies, and you should choose one based on your needs. You can buy a template website or pay a web designer to design a custom-made website.
It depends on what type of website you want and how much you're willing to pay. The easiest option is to buy a ready-made website. You'll be able to use it immediately, and you won't need to worry about the visual aspects.
Designing a website from scratch requires some work. There is a lot of time-consuming work, such as choosing a design template, deciding on colours and fonts, and working with a graphic designer.
A web designer can help you decide the colours, fonts and other elements you want on your website. This is especially useful if you are not good with computers or don't know anything about website design. However, you should realise that hiring a designer is not cheap.
Usually, you can pay anywhere from $30 to $150 per hour. It can be expensive if you are not familiar with website design. But you'll save time in the end.
Many people think you can't learn how to do a web page from a book. That's true, but you can learn basic web design lessons from books. You can find many books on the subject to make a website.
Web design is not that easy. You need to know HTML and CSS. HTML is a programming language that you need to use to make your website. CSS is a style sheet that controls the look of a website.
In addition, you should also be familiar with the graphic program, such as Photoshop, Dreamweaver, etc. You'll need to know how to use this software to make a good-looking website. This takes time and effort, and you should ensure you have the skills needed.
The next thing to do is to make a plan. You'll need to think about what you want your website to look like and what it is you want to say to people. After you figure out what you want, you'll need to create a plan for your website.
You'll also need to get it approved by the web hosting company. They'll tell you if the website is good and if it will be approved. Once you have a plan, you can begin to put it into action.
Many people say that creating a website is not easy. But with patience, you can learn how to do it.
5 – Too Much Information
Websites should be helpful, not overwhelming. Too many options and choices can overwhelm you and make it hard to find what you're looking for. This is especially true in design, where many choices and elements exist, from fonts and colour schemes to layout and functionality. The problem is that when there is too much choice, users won't take the time to figure out which one is right for them.
The goal is to make the user's life easier. To do that, you must convey a clear, concise, and informative message. It shouldn't be cluttered with too many distractions. In addition, it should be visually appealing and easy to navigate. Users need to see what they are looking for.
An excellent example of this is on Pinterest. You are shown many images when searching for anything, such as a recipe. However, when you click on one of the pictures, it only takes you to the "pin it" page, where you can read the recipe or follow the link to the website. It's an efficient design. The information is presented in an intuitive way that users will read.
Another example is Amazon. Even if you don't plan to buy anything, you are still bombarded with too many options. However, once you've selected an item, the website will show you more of the product. So you can learn more about it and decide if you want to buy it.
In general, less is more. Keeping the user's attention on the content is vital, so it should be easy to read, engaging, and visually pleasing. In addition, it should provide the most relevant information for the user at any given time.
6 – Good UX is an Evolutionary Process
Good UI results from a series of decisions based on your users, their needs and context, while good UX is a process that drives those decisions. A well-designed site will evolve into a user-friendly one over time. There is no one solution for every problem. It depends on your business goals, audience and budget. Good UX is an evolutionary process of continuous improvement that relies on data and research.
In the same way, web design has evolved, changing with new technologies, standards and trends. But the fundamental principles of good UX never go away. Good design is about finding the best balance between usability and aesthetics.
UX and design is not just a visual task. It requires understanding the whole customer journey, including the user experience. This complex process goes beyond looking at a screen and making a judgment. It involves understanding and testing the product and its various components. It is about understanding the user, how they interact with your product and the overall experience they have with your site.
User Experience Design (UXD) is a holistic approach that combines a range of disciplines such as user research, copywriting, graphic design, information architecture, prototyping, psychology, usability and content strategy.
User experience is not just for designers. It's also an area of interest to other departments in a company, such as marketing, product management, sales and product development. It's a multi-disciplinary field that requires cross-discipline collaboration to create a successful, engaging and valuable user experience.
In the early days of the Web, the design was mostly about creating a beautiful visual layout. Over the years, the role of good UX design has expanded. The web has become much more than just an easy-to-use, quick-to-load site.
The average person spends more than two hours daily using digital devices. And that's not counting the time spent on social media and apps.
It's not just about creating a beautiful visual design. The web now supports many devices, including desktops, laptops, tablets and smartphones. And users expect these devices to work seamlessly together. Good UX designers ensure they are well-optimised for various devices and operating systems.
Good UX designers are aware of the latest technologies and trends in the market. They understand the challenges facing the user in their industry. They create innovative designs that work in all contexts. They aim to create products and services that help users do their jobs more quickly and efficiently.
To succeed, you need to think holistically. You must work with the whole team, including your customers and users, to ensure the design aligns with your business goals.
7 – Make Sure Your Site Sells
There are many methods of making sure you have a successful sales page. Let us discuss the top 4 things you need to know about selling products online and ensure your website sells!
1 – Build Trust and a Relationship with your Buyers
Nothing is worse than dealing with someone who doesn't know what they are doing. This is why building trust and relationships with your buyers is so important. People buy from people they like. You should build customer relationships through emails, blogs, social media, or videos. A good rule of thumb is to be the most responsive you can be.
2 – Focus on your Buyer's Needs
The last thing you want is to sell to someone who doesn't need what you are selling. If they don't need your product or service, they will not buy it. It would be best if you focused on their needs. Ask yourself, "What is the customer's problem?" This helps you to determine if they need what you are selling or if you are simply trying to make a quick sale.
3 – Get to the Point
You cannot get to the point of sales in 5 seconds. A person has to understand precisely what you are offering and why it is something they need. So, tell them! Be clear and concise. You don't care about your customer if you think you can get to the point in 10 seconds.
4 – Keep the Sale Intact
Don't make the mistake of breaking the sale. Once the sale is made, you lose the opportunity. If you need to get additional information, provide a call to action, or add another offer. If you make it too hard, the customer will not come back.
Selling is about more than just making a sale. There are many ways to ensure you build trust and relationships with your customers. Focus on the needs of your customers and keep the sale intact!
8 – Optimise for Search Engines
Optimise your website for Search Engines like Google, Yahoo and Bing. All the Search Engines work together to provide web users with quality information. They all offer paid services to those who pay for them and use specific tools to assess the relevancy of websites.
Optimising your website optimises to ensure that search engines can easily find what they are looking for. When someone searches for a specific topic, you want your website to appear in the Search Engine Results Pages (SERPs).
Why is this important?
When you optimise your website for search engines, the web user will be directed to your website. A web user who finds the content on your site valuable and relevant will revisit your website. The more they visit your website, the more likely you will gain their interest and loyalty. This can lead to an increase in sales, business, leads, etc.
Optimising Your Website
Optimising your website takes much time, but it is well worth it. You must ensure that your website is optimised for Search Engines like Google, Yahoo and Bing. To optimise your website, you will need to follow some basic guidelines. These guidelines are not always easy to follow, but they will help you make the most of your website.
First, you will need to ensure that your website is readable. Your website should have a font size larger than 16 pixels. You should also avoid using tables as these are not readable by the Search Engines.
Next, you will want to ensure that you include all of your keywords in your website's title, headings, meta tags and page content. Make sure that you use a combination of single and double quotes around your keywords.
Third, you will want to ensure that you write clear and concise content on your website. Use proper grammar and spell check to ensure your content is error-free. You will also want to include images, videos and other content on your website.
Finally, you will want to create links between your website and other websites. You can link to pages within your website, or you can link to other websites altogether. The more links you have, your website will be visible to the search engines.
Make sure to do a quick test on a couple of pages on your website to see how you are doing.
Search Engine Optimisation can take a while to do correctly. If you don't have the time or resources, hire a professional to optimise your website.
9 – Focus on Quality Content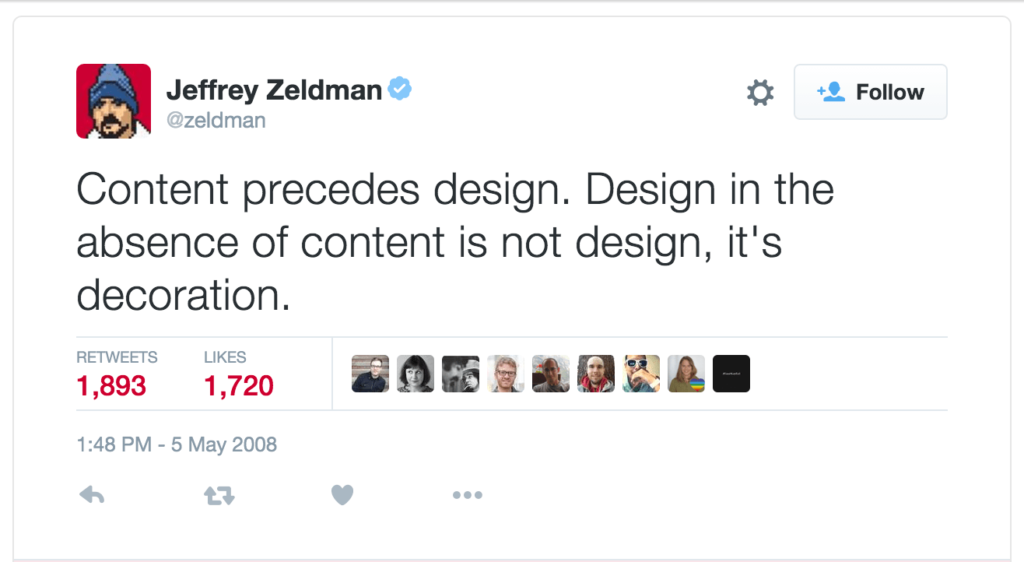 If we look at the world today, the most critical element to consider when creating a website or application is the quality of the content, not just how beautiful the design is. Many companies have started realising this, and they use the content of their websites as the main reason to convince the users to visit their site and put more effort into the content than the design.
It is true that the design matters; the user needs to see a clear and pleasant interface, but the design is useless when a site doesn't have content. The same goes for applications. If the content is the application's primary purpose, viewers will never use it. So, the quality of the content matters more than the appearance of the site or the app.
We are focused on the quality of the content, not only when creating the layout and design but also when writing the content, since we find that developers often write the content of their websites or apps with no concern about the quality. They tend to write whatever comes to mind, and they never think if their content is interesting or not or if it is helpful for the visitors.
When creating our content, we should ask ourselves why the website or application's content is essential? What information does it provide? What does it do for the user? How does it benefit the visitors? When writing content for our sites and applications, we should always answer these questions.
A great way of learning is to ask ourselves what information we wish to convey to the visitor. Why do we need to write about the topic? What do we want to say? We need to answer these questions before we begin writing about the topic.
A great tool that can help us understand this better is the "WIIFM?" question. This means "What's In It For Me?". By asking ourselves this question, we will better understand the topic and see the information's actual value.
Another great resource is the internet; you can use Google to look up what others are doing in the industry. Also, Wikipedia is an excellent source of knowledge; you can check other people's websites to get an idea of what they are doing and how they have solved the problem. This will help you understand what you can do with the content of your websites.
If you want to create a website or application with a high level of quality, then you need to think about it deeply and ask yourself why your website needs to exist. It's straightforward to spend much time designing the layout, colours, and fonts, but it is useless if your site does not provide any information to the visitors.
The website or app should have a purpose, and the visitors should be able to use it without any problems. They will not return to your site or app if they can't find anything.
10 – Don't make assumptions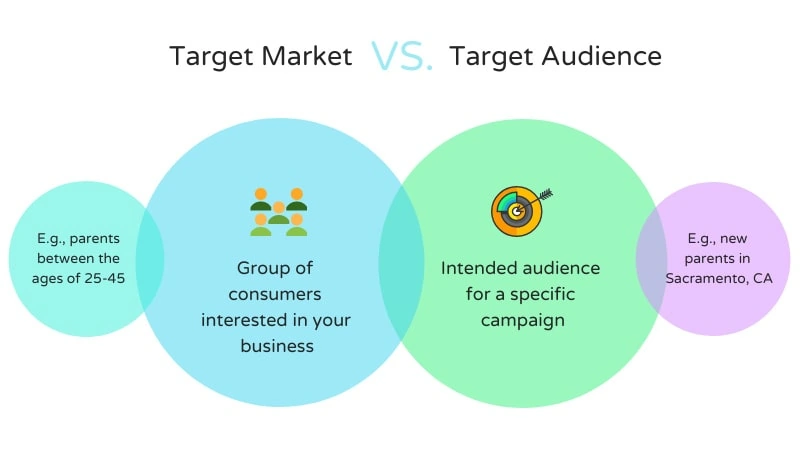 Designing a website is a creative process. It involves making choices about how you want it to look and work and thinking about your audience. You need to ask yourself who your target audience are and what sort of information you want them to access and read. It can help sketch out a "user journey" before you begin to design, to think about where visitors may go and what they will need to see along the way.
Remember that your website should reflect who you are and what you stand for. It should say something about you, your business and what you offer. What sort of information will your audience find most useful, whether they are looking for help or trying to find a new supplier?
Make sure your website has robust navigation. There should be a clear link between each page. People often return to websites to browse, so make sure that pages are signposted. You can add a home page and subpages to make navigation easier.
Make sure your website works on all devices. It should work well on computers, tablets and phones. Ensure images are high quality and large enough to be easily viewed. Depending on your users' device, you may want to use different fonts, colours and logos.
Make your website search engine friendly. This means including keywords so that search engines like Google can easily find your site. You can do this by adding text and pictures. Your pages should include descriptive headings. Include web links to other pages and create a navigation menu.
Create a website that is easy to use. Make sure your website loads quickly and is responsive to different screen sizes. Remember to include a contact form to allow people to contact you.
Here are three reasons why you shouldn't design a website based on an assumption:
Assumption is dangerous.
Designing a website based on assumptions can lead to a poorly designed and unreliable site. For example, assumptions about how visitors will use the site are often made, resulting in a poor user experience.
Designing without research can be misleading.
Research is essential to avoid the pitfalls and mistakes that can occur when designing a site. There are many factors to consider, such as your chosen language and how you use it. Also, it's crucial to find out what information your target audience requires to ensure you're using it effectively.
Designing without research can waste time and money.
A poorly designed site will likely cost you time and money to fix and maintain. You'll probably have to change the content, the look and feel, and the navigation. This means additional costs will be associated with the design of the site.
Conclusion
In conclusion, we hope you found our top 10 list of simple web design lessons I learned the hard way valuable and insightful. While we didn't cover every aspect of web design in our list, we did include some of the more common areas that beginners tend to miss out on. Hopefully, after reading this, you'll be able to avoid some of the common mistakes we made early in our web design careers.
I would love to help you design your website. Get in touch to learn how.