How Effective Web Design Increases your Conversions
The most significant way to get people to convert is through effective web design. You want to ensure that your website looks professional and that your visitors can navigate the site easily.
Effective web design plays a major role in converting visitors into buyers. Visitors get the first impression when they land on your website. When a visitor comes across a website that does not have an appealing layout, graphics, colours or fonts, they will likely leave the site without taking any further action.
In today's competitive market, your website must have a professional, well-designed appearance that attracts potential customers. A well-designed website helps establish your brand identity and gives your business a professional image.
To create a website that stands out from the crowd, you need to understand the science behind web design. To do this, you need to understand the principles of psychology and how they apply to your web design.
You need to know how the brain works and what motivates us to buy. You also need to know the psychology behind the 'golden rule, which is one of the most powerful tools you can use to increase conversions on your website.
Effective Web design attracts quality traffic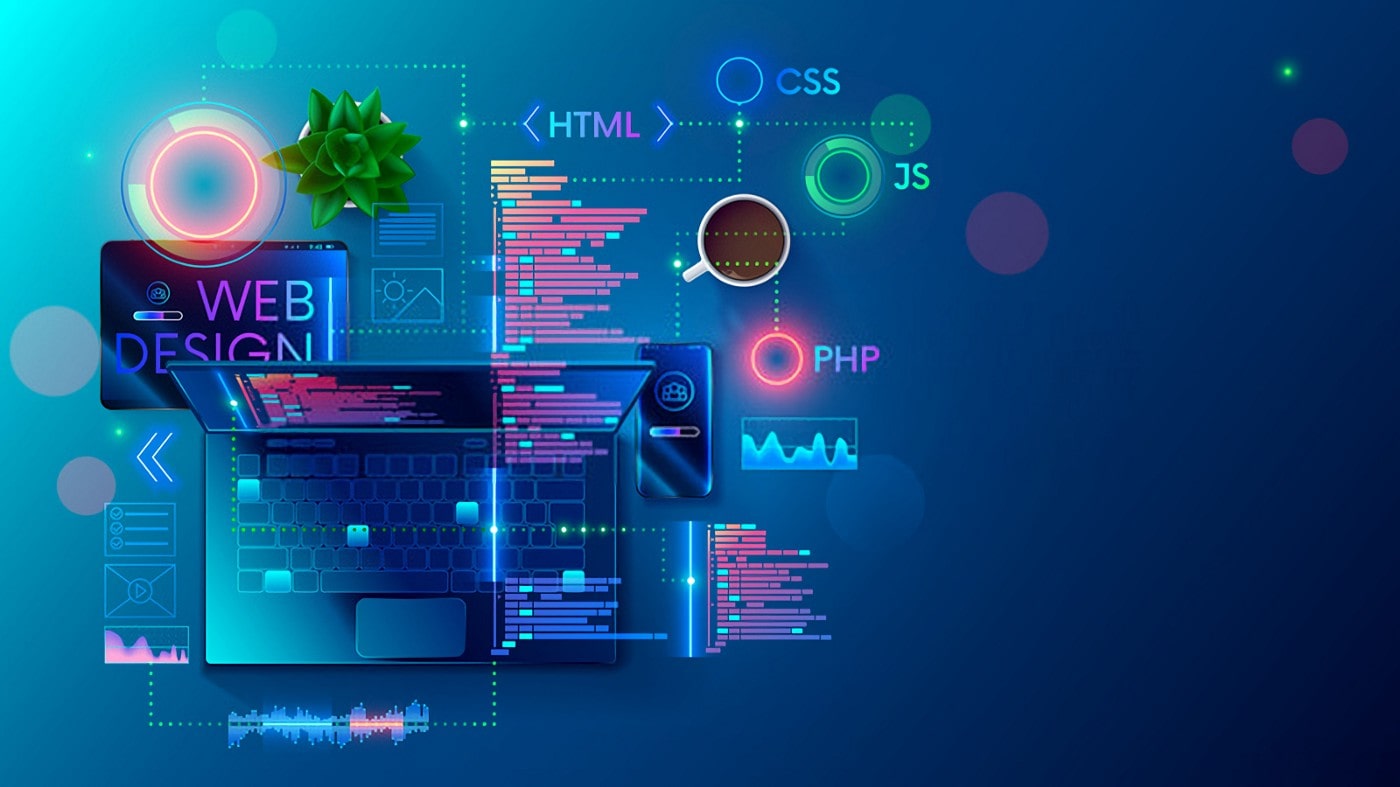 Many businesses struggle to attract visitors to their websites. This is why they spend so much on SEO, social media marketing, and other strategies to attract customers to their sites. But, many people have the misconception that website design is only necessary for the initial phase of a project.
Good web design is fundamental during a project's initial phase. After that, however, the website should evolve to meet its audience's needs, which requires a more careful approach to web design.
A web designer is responsible for creating a website that attracts and engages users. A good web design can improve the success rate of any website, but it can't guarantee a website that does well. A good web designer will follow a strategy to attract visitors and engage them, which results in a successful project.
Let's discuss how web design affects conversion rates.
How Web Design Affects Conversion Rates
Web designers play an essential role in attracting potential customers to a website. A good web designer should create a website that is consistent with the organisation's business goals, and the website should be easy to navigate.
This isn't always easy, however. A website's user experience (UX) is influenced by the layout, text, images, navigation, and other aspects. These factors must work together to attract visitors and increase the likelihood of conversions.
Web Design and User Experience
User experience is the customer's perception of a product or service. It's influenced by the look and feel of a website, its usability, and the content on the page. It's easy to think of a website as a simple collection of pages, but a good website design should encompass more than just the pages themselves.
For example, good design helps a website appear as a cohesive whole. This makes it easier for visitors to navigate, which increases the likelihood of conversions. Websites that use responsive designs are easy to read on different devices. They display information correctly on all types of screens, including mobile phones.
Another benefit of good web design is that it helps a website appeal to all types of users. When a web designer creates a website that is easy to use, it attracts a wide variety of visitors. The better the website design, the more likely it is to attract leads.
To attract the correct type of people, a good web designer should pay attention to the following:
Consistency
Your website must appear consistent across browsers, devices, and platforms. For example, you can't create a website that works in Chrome and doesn't work in Firefox.
You also can't create a website that works on mobile phones and doesn't work on desktops. It's imperative to ensure that all the web pages on your site load quickly.
Usability
The user experience of a website is related to the ease of navigation, the consistency of design, and the simplicity of the process. In other words, a great UX is easy to use.
Good web design helps make a website accessible to all users, regardless of age, literacy, or education. Good web design makes it easier for users to interact with the site, which is crucial to a successful UX.
Content
A website needs to offer helpful information to its visitors. This information includes content such as videos, articles, and infographics. It also includes any links that lead to other parts of the website.
Visitors who find the information on your website appealing will likely convert to paying customers. This is why engaging content for your website is so important.
An effective web design improves the chances of a website converting. It increases the likelihood of conversions by improving the overall user experience.
Good Web design represents your business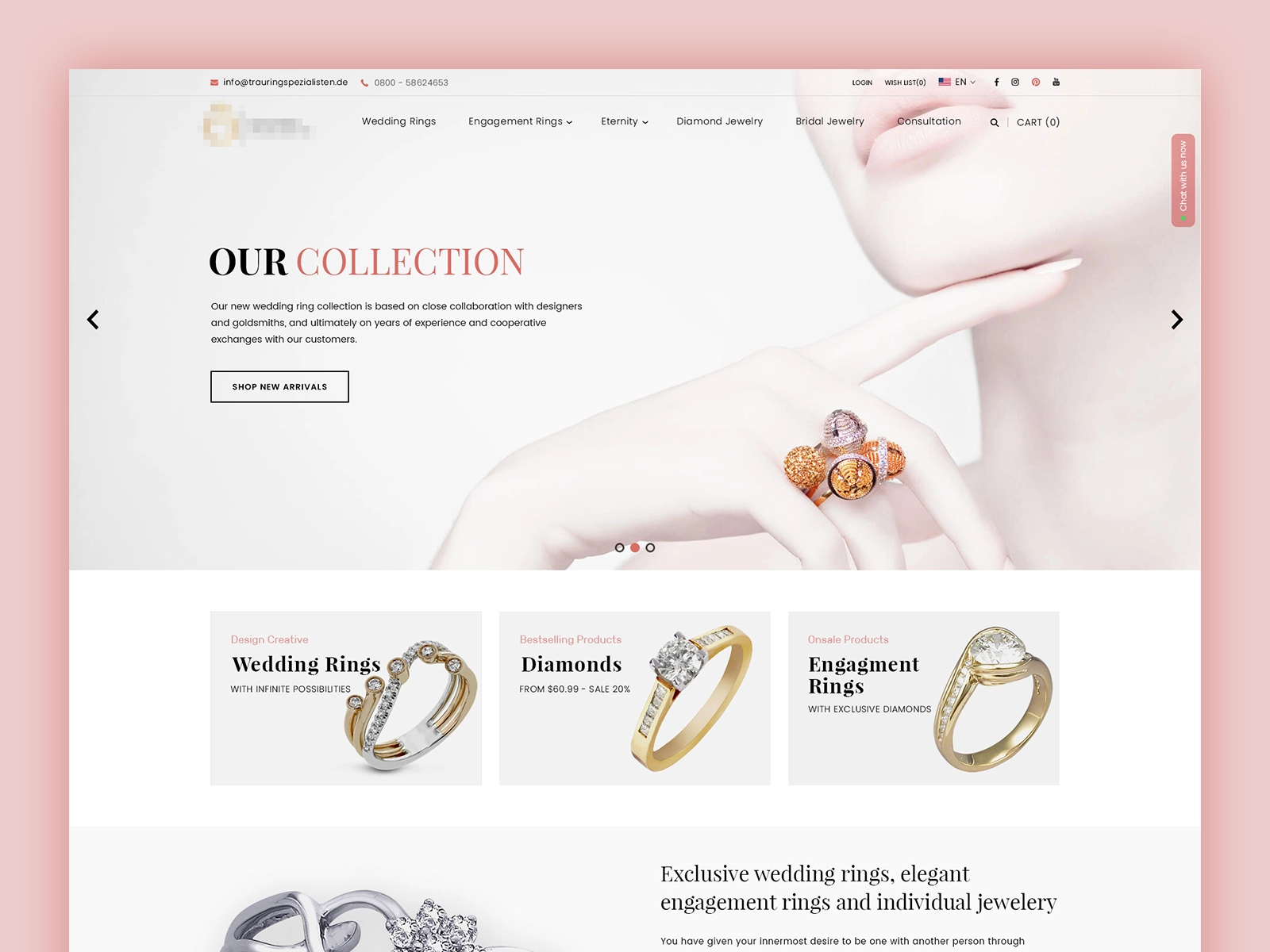 Websites designed cleanly and professionally can be much more successful than those that look cluttered and unprofessional. By understanding the importance of having a well-designed website, you can create the right impression in your prospective clients.
Web design is not just a fun aspect of website creation; it's an integral part of promoting your business. When your website is easy to navigate and clearly expresses your company's identity, it's likely to receive more visits and generate more traffic. This translates into more revenue, more leads, and even increased sales.
In the internet age, your website is often your first impression. It's the first place that people will encounter your company. If your website is poorly designed or looks cluttered, people might assume that your company is messy or unprofessional. They may associate your company with a bad reputation and think twice about dealing with you.
Your website design matters, so why should you care? First of all, you should care because your website is the most powerful marketing tool you have available to you. A poor design could easily mean the difference between success and failure.
You may already know that a well-designed site can make all the difference in whether your customers find your business and engage with you. But did you know your website design is also responsible for how often people visit your site?
A well-designed website makes it easy for your visitors to find what they're looking for. A well-designed site can also make it easier for them to contact you, download files, or learn more about your products and services. These actions add up to more conversions, which means more leads and sales.
So, next time you're redesigning your website, make sure you give the new design a solid web design.
Web design provides a quality user experience
The web is constantly changing; to stay relevant in this ever-changing world, we must keep up with new technologies. One way to do this is to make sure the website you develop is designed to deliver a quality user experience. This involves following specific guidelines to ensure a good design from start to finish.
Let's look at some standard guidelines that web designers and developers should follow.
Usability
Usability is a quality user experience defined as the ease of learning how to use a product or website. Websites are no different from other products and tools because they can benefit from usability practices.
When creating websites, it's crucial to follow usability principles to deliver a practical user experience. These principles focus on things like:
Ease of navigation
Accessibility
User-friendliness
Conventions
Visual aesthetics
These principles are all critical to follow to create a website that is easy to navigate and understand. This is particularly important because the average person will only visit a website for a few seconds before deciding whether to engage with it. If the site isn't easy to use, visitors will move on quickly and never return.
Good design can help the user to engage with your website and even share it on social media. However, it's not always possible to implement the best design on every page. A website comprises many pages, so it's sometimes necessary to compromise on the design to ensure it fits within the page boundaries. This means that the design must be flexible enough to accommodate these compromises.
Website Layout
A good web design incorporates content and visuals that work well together. The goal is to make the website's layout match the content and the overall purpose of the website.
For example, the layout of a website with information about a car dealership will have a different layout from that of a personal blog. This is why it's essential to research the website you're developing. What is the purpose of the website? How does the owner want the information displayed?
A good designer should consider these questions and incorporate elements that match the desired content and aesthetic.
Design for mobile
Mobile devices are popular among both users and website owners. Mobile users often access the internet on the go and prefer to access information through their phones.
To cater to this, it's crucial to design a responsive website. The website will fit on any screen, including a smartphone, tablet, or laptop. It's essential to create a flexible website to adapt to the device's screen.
This means that you need to understand your target audience well and what device they are using. This way, you can make the most of the device they're using to view your website.
Responsive websites are easier to navigate and less frustrating to use, so it makes sense to design a responsive website.
Keep it simple
You don't have to make a website complicated and confusing. Many people create complex websites for the sake of it, which can be unnecessary and make the website harder to use.
Designing a website that is simple and easy to use is a standard best practice. The key here is to create a clean and simple site that is easy to understand. You can achieve this by choosing the correct colours and fonts, keeping the navigation and links clear and straightforward, and ensuring that the site is organised logically.
As we mentioned, the average person will only engage with a website for a few seconds. When designing a website, it's essential to ensure that your content and navigation are easy to understand and that the site provides a positive user experience.
How to design a website that improves conversion rates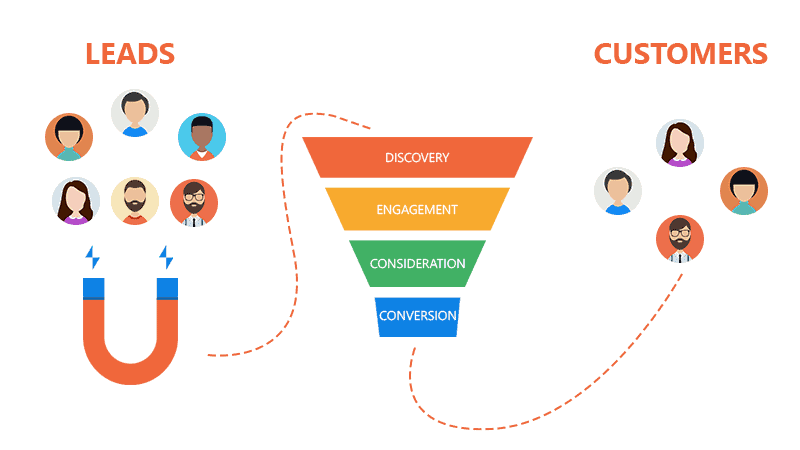 Your website is the gateway to your business. Whether a start-up or a seasoned professional, your website is critical to success. Some studies show that more than 90% of all online conversions are on the first page of search results.
But many businesses aren't optimised for their target audience, and that's why their websites rank in the search engine results pages (SERPs). That means your visitors land on a page that doesn't match their expectations, which leaves them confused or even leads them to leave. And as a result, your business loses sales.
That's where we come in. We work with businesses to provide them with the best website possible.
How do we achieve this goal?
Make it responsive
A responsive web design has been identified as the best strategy for developing high-conversion landing pages. In short, responsive web design means your page is designed to change how your content displays based on the device the user is using.
Responsive web design allows your business to deliver an optimal experience for visitors, regardless of their device or browser. When people visit your site, they should see exactly what they expect to see on the site without having to change any settings or input information.
As you might imagine, this is a significant benefit for businesses because it gives your business a leg up on the competition. Not only do you have the edge over your competitors, but you also have the freedom to redesign your website and even change your messaging to align with the latest trends.
In addition to increasing conversion rates, you'll also be able to attract customers from a wider audience. This is because many mobile devices and tablet users are switching away from desktop browsers, so if your site doesn't work well on these devices, you're missing out on a huge opportunity to reach customers.
Make it fast
It all comes down to the difference between a slow-load Web Design and a fast-load Web Design. Fast-loading websites are easier to navigate and provide a more pleasant user experience.
A study by Forrester Consulting found that companies with fast-load websites convert 15% more leads and close 12% more deals.
In addition, a recent survey by HubSpot showed that 64% of businesses with fast-load websites had experienced increased lead generation, and 52% have reported an increase in sales.
According to HubSpot, a fast-load website also reduces bounce rate by 8% and time on site by 10%.
What Does a Fast-Load Website Look Like?
A fast-load website loads quickly. Websites with more content load faster, while images and videos take longer.
When a visitor lands on your website, they want to know that the website is easy to navigate, so they can find what they're looking for. To accomplish this goal, your website needs to load quickly.
The speed of your website is determined by its design. Designing for speed means using optimised images, CSS, and JavaScript.
Fast-loading websites also require fewer HTTP requests. Each time someone accesses your website, your server makes a request. If it is sending too many HTTP requests, it will slow down the loading time.
The most important thing to consider when designing for speed is the order of the page elements. The most important element should be the most prominent, followed by the next most important, and so on.
How Can I Get a Faster Website?
Here are five things you can do to improve the speed of your website:
1 – Reduce the number of HTTP requests.
Each time someone accesses your website, your server makes a request. You want to avoid having multiple requests on a single page, which slows down the process.
You can create a few separate pages instead of one giant page, which is more efficient for the server.
2 – Use an external CDN.
Instead of hosting your images on your own servers, you can place them on a Content Delivery Network (CDN). CDNs work by storing your images on servers across the globe, making them much faster for visitors to access.
3 – Optimise your images.
Images account for almost 70% of the total bytes that make up your website. To optimise your images, consider resizing and compressing them using image optimisation tools like Optimizilla.
4 – Add text and CSS in a separate file.
Your main HTML page should contain all the necessary text and CSS for that page, but you can separate the CSS into another file or a separate folder. This makes it easier to edit, and browsers will also cache it.
5 – Create a fast landing page.
When your visitor arrives on your website, they may need to navigate another page first. A fast-load website will keep the visitor on the page to quickly find what they are looking for.
Most people don't read website content and instead focus on visual elements like navigation, colour, and font. However, they are often the first things users see on your website; that initial impression is critical for converting visitors to customers.
Two types of websites tend to outperform others in the search results: those with a clean and straightforward design and those with an intuitive design.
Clean and simple designs are usually easy to navigate and understand, so they can keep visitors on your site longer and increase the number of times they return. The problem is that many visitors who land on your site are already looking for what you have to offer, so a website that's easy to understand is also less likely to convert.
The solution is to develop a website with a clean and simple design. When it comes to your website navigation, simplicity is vital. Include only essential elements, such as your homepage, contact information, and critical pages. The fewer options or steps needed to get from page to page, the less likely visitors will bounce off your site.
Ensure all text is legible, the fonts are large, and everything is clear. Visitors will quickly scan your site and move on to the following website if they cannot read and understand what's on your page.
A clean and simple design is also more likely to engage visitors. People who visit your site typically want to know what you have to offer, and your website should help them find that information. Make sure the headlines on your homepage are clear and succinct, as well as the calls to action on your site. Visitors are much more likely to click an action button when the message is brief and obvious.
Lastly, remember that most people are visual learners. Your site should reflect your company's brand and personality, having a clear, distinct look and feel.
Make it accessible
Accessibility is all about the people. Without being able to navigate the site on a computer, smartphone, or tablet, customers are unable to access your content. They're also unable to complete a purchase or interact with your brand.
Accessibility isn't just about your website. It also affects your physical environment. If you're located in a building with stairs, customers cannot access your products and services on the ground floor.
If you're selling a product or service that requires payment, accessibility impacts every step of your customer's journey. Whether they're searching on Google or walking through your store, customers need to be able to navigate your website without issue.
Best Website Accessibility Practices
The Americans with Disabilities Act (ADA) and Web Content Accessibility Guidelines (WCAG 2.0) are guidelines that must be met by any website that serves the public. When your website complies with these standards, you're legally required to serve people with disabilities.
The standards are based on two principles:
Everyone should have equal access to information, services, and resources
Information and resources should be made available in the most intuitive way possible
You may have heard about the Americans with Disabilities Act (ADA), which was signed into law in 1990. It's a federal statute requiring businesses with fewer than 15 employees to create websites accessible to people with disabilities.
Many websites fail to meet these guidelines, and it's estimated that over 54 million Americans have a disability. This number is expected to increase in the coming years.
The ADA and WCAG 2.0 standards were developed to ensure everyone can access the web, regardless of disability. They've been updated to ensure that your website complies with the most current standards, even as technology evolves.
WCAG 2.0 is the most stringent standard. It set out the guidelines for web accessibility and was released in 2006. WCAG 2.0 covers how to design and build a website, including the visual appearance of your pages, content formatting, navigational elements, and website functionality.
What Does Accessibility Mean?
You're breaking the law if your website doesn't comply with the ADA or WCAG 2.0. You may be subject to fines and penalties, including revoking your business license. You could also remove your website from search results.
How to Meet the Standards
The standards are intended to be the baseline, but each website is unique. Some may require extra work, while others may be more challenging.
Several factors to consider determine what makes your website stand out.
The first is your website's overall performance. Your website is only as good as the information that is provided. If your site is slow, unresponsive, or confusing, your visitors are less likely to trust you and your brand.
Having a reliable server capable of handling the traffic you will receive is important. The speed of your website is also a factor. If your site is slow, your customers are likely to leave.
Does your website load slowly? Consider using a hosting provider that offers dedicated servers that handle traffic instead of shared servers that are shared with multiple websites.
Another important consideration is the size of your audience. Building a community of loyal followers may take time and effort if you're targeting a niche audience.
You also need to determine the content of your site. The more information you provide, the easier it is to understand. However, if there's too much content, your site will be more problematic for visitors to find.
Consider using an automated sitemap to make it easier to navigate. Make sure that the information on your site is easy to locate and use.
What About Mobile?
Today, nearly 60% of all Internet traffic is generated by smartphones and tablets. Many people are browsing the web while walking down the street. This means that you must optimise your website for mobile devices.
You must test your site on different screen sizes to ensure your website is accessible from a smartphone or tablet. Test your site on a giant screen if possible, then scale back to fit smaller screens.
The second most stringent standard, WCAG 2.0, is also one of the most complicated. It covers the design and usability of your site. It includes the following topics:
Visual Design
Layout and Typography
Navigation and Site Structure
Links and Forms
Appropriate Use of Color
The last topic, the Appropriate Use of Color, is crucial for colourblind individuals. If you have colour blindness, you may be unable to distinguish between red, green, or blue. In this case, you'll need to determine the meaning of the colour you're using before you select it.
If your colourblindness is mild, you can avoid many headaches and confusion by consulting a list of colours, such as Adobe's Color Accessibility Tool.
Make it beautiful
When you invest in a beautiful website, your customers see something they want. You may not realise how much a simple visual improvement can positively affect your customer's experience. According to research, visitors spend more time on your site and are more likely to convert when a website uses more attractive colour schemes, images, and graphics.
A study conducted at Indiana University's Kelley School of Business found that visitors spent longer on websites with eye-catching and engaging designs. More importantly, users made more purchases and gave their businesses more reviews on sites with more attractive designs. The researchers found that people spend a median of 7.5 seconds looking at a site, so a well-designed site makes the user's experience more efficient and enjoyable.
A beautiful website attracts more attention from search engines, leading to more traffic. If your site doesn't look good, you'll lose potential customers. Investing in a professional Web design company to make your site attractive can be the difference between getting the word out and being lost in the sea of competition.
What Makes a Beautiful Website?
Many things make a website visually appealing, but some of the most important elements include the following:
Colour: Choosing the right colours and contrasts can help set the tone of your page. A dark background can make reading text on lighter-coloured backgrounds difficult, while light colours can make text difficult to see on dark backgrounds. Complementary colours—colours opposite each other on the colour wheel — can help create a harmonious look.
Use contrast: Contrasting the size of images and text can make it easier for the eyes to read. Make sure that the text is more prominent than the pictures and that the picture is more than three times the size of the text.
Layout: The layout of your page can impact the flow and reading experience. Use white space wisely. The text should be large and easy to read, while images should be smaller and less distracting.
Balance: The balance of content and whitespace is key to creating an appealing look. Choose where you place your images and content, and ensure a visible information hierarchy on your page.
Is one side better than the other?
The answer is yes if you don't have a beautiful site. You'll attract more traffic, get more customers, and increase conversions.
Conclusion
The design of your website is one of the most critical parts of your marketing strategy. It's arguably even more important than the content itself.
When it comes to improving your conversion rate, effective web design is the new SEO. But there are some critical differences.
With SEO, you're trying to ensure that the search engines know exactly what your site is about. So if you're selling shoes, you might add keywords like "sneakers" and "running shoes" to the description of your page.
This is called on-page optimisation. The problem with this approach is that it can be very time-consuming and expensive.
With effective web design, you're focusing on the experience of your visitors. This means you're looking to make their experience as pleasant as possible.
So instead of putting in lots of keywords, you want to ensure your design is clean, easy to navigate and read.
The good news is that plenty of tools are available to help you do this.
Want to learn more about how effective web design can increase conversions? Subscribe below!