Designing Logos with a Grid System: The What, Why and How
When it comes to business, first impressions matter the most.
This is one of the reasons brands create a logo design.
With the right logo, people can recognise your brand in seconds.
Several logos have become synonymous with their respective brands such as the Apple's bite mark and the three-pointed star of Mercedes-Benz.
However, designing a logo is anything but simple.
It takes more than just a few random strokes of brushes to create impactful logos.
Multiple disciplines including art, mathematics, and psychology play a critical role in your logo design.
The Grid System is one of the most scientific logo design processes around.
When executed correctly in your logo design, the system can transform it into a work of art.
Let's learn more about the grid logo design system.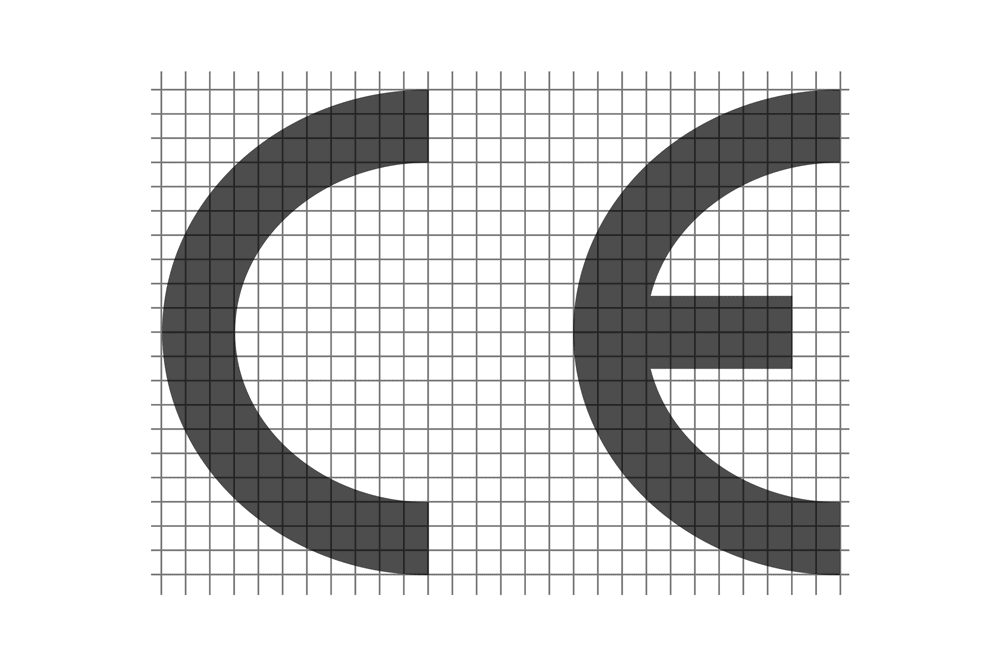 What Is a Logo Grid?
A logo grid is a grid system used to create shapes and designs for a logo.
The purpose of a grid system is to produce geometric harmony.
You can use a variety of grids to create new logos or redesign old ones.
Usually, designers use a square grid system.
Before computers came along, graphic artists used a square grid paper to design logos.
With the help of computers, however, you can expand the structure of a logo grid to your liking.
However, they all use the same mathematical approach.
Although as a graphic designer, using a logo grid is not mandatory, it does come with many advantages.
Why Should You Use Logo Grids?
Every designer will have reasons of their own for using the grid systems to design a logo.
However, a few primary benefits often draw graphic designers towards this well-known design technique.
Let's see what those are.
Stay Organised and Focused
One of the most crucial benefits of using grid systems is keeping your designing process organised and staying focused.
You can design one element at a time, and evaluate your design process as it evolves.
Thus, you can rectify your mistakes on the go, saving a lot of time and money.
Maintain Visual Consistency
As the grid system adopts a mathematical approach, it becomes a lot easier to maintain accuracy and consistency between different design elements.
While some types of grid systems may feel restrictive, in reality, they can help you maintain visual consistency.
This will allow you to create simple, but emotionally engaging logo designs.
Avoid Cluttered Design Layouts
Grids can help you place all the elements of your logo in the right place.
So, you don't have to worry about creating a cluttered look.
You can use the margins to avoid cluttered layouts, especially if your logo has more than two to three elements.
Remember, the more open you keep your margins, the better your logo design looks.
Create Scalable and Polished Designs
Grid systems allow you to create scalable logo designs.
You can use the same logo across multiple media, ranging from company brochures to minuscule mobile websites.
The rule of thirds ensures that the logo design makes visual sense even if it is scaled up or down.
Easier Collaboration with Other Designers
As a logo designer, you are often required to collaborate with other designers, especially for big commissions.
However, collaborations can get messy.
The miscommunication involved in exchanging design ideas can delay your project almost indefinitely.
With grid-based design systems, you can reduce the chances of miscommunication.
The grid system provides an underlying structure to your design.
It can help other designers understand where and how they should place particular elements in the design.
How to Use Grid Systems in Logo Design
Now that you have learned why you should use a grid system let's understand how to use it to create beautiful logos.
Grid systems, owing to their variety and versatility, offer unlimited designing possibilities.
However, they also make the process a little challenging.
Use a Relevant Grid System from the Start
One of the first things you need to do is pick the appropriate grid system, right from the start.
In most cases, you can start off with a square grid comprising vertical and horizontal lines.
However, you can expand the structure of the logo grid depending on your designing goals.
For example, you can use a mix of square and circular logo grids to create a unique grid system that will hold your logo design from the start.
Kareem Magdi, a Doha-based logo designer, makes use of unique grid systems depending on the logo design.
He uses a mix of circular, square, straight lines, and elongated grids systems to create logos ranging from animals to letters.
He has designed a Rooster logo using a combination of circular and square grid systems.
However, to create a more free-flowing Squirrel logo, he uses a grid comprising elongated circles of different sizes.
Don't Get Caught in the Mathematical Nature of the Grid
Whether you use a square grid or a circular one or a combination of the two, all grid systems have one thing in common, which is mathematical consistency.
Most designers find mathematical ratios such as Golden Ratio or Fibonacci sequence useful in creating balanced logos.
However, you don't have to create all the elements of your logo following these rules.
Geometrical perfection isn't always the way to add more charisma to your logo.
Some of your design elements may have to break out of the conventional mathematical wisdom of grid-based systems.
Failure to do this can lead to a poorly designed logo.
For example, when Yahoo decided to revamp its logo in 2013, over-rationalising every element of their logo with mathematical proportions landed them in hot water.
Their in-house design team tried to explain the cool mathematical aspects of the design.
Unfortunately, not many people liked their design concept.
The new logo faced widespread criticism.
It failed to impress the public in general.
Yahoo's logo story tells us why mathematical consistency is not always the best bet.
Add Polish and Symmetry to the Design
More symmetry is always considered better in the marketing industry.
People like symmetry because it is found everywhere in nature, especially among living beings.
Almost all living things exhibit bilateral symmetry, including humans.
Adding symmetry to a logo not only increases its visual appeal but also helps change viewers' perception of a brand or company.
Fortunately, you can use grid systems to add symmetry and polish to your logo designs.
For example, if you are planning on using a circular grid (or geometric shape), you can think of how it can add symmetry to the design.
Perfect circles can usually help you add polished curves and edges in a logo, making it aesthetically more pleasing.
Adding symmetry using grids is all about creating harmony and helping correct irregularities that would be perceived as errors or the lack of quality.
Jeroen van Eerden, a Netherlands-based freelance brand and identity designer, uses circular grids to create a symmetric Zen logo.
As you can see, the circular shapes create a perfectly balanced logo, making it more refined and aligned.
Further, the colour palette adds a touch of depth to the design.
Put a Little Twist on the Symmetry
Conventional symmetry works just fine in most cases.
However, if you want to stretch the limits of your creativity, why not go a step further and put a little twist on your symmetric logo design?
For example, the recently revamped Nintendo Switch logo has taken a slightly unorthodox approach towards symmetry.
The logo, though looks symmetrical, isn't.
The dots on either side aren't in symmetry with each other.
However, most importantly, as pointed out by David Hellman, a video game designer, each side has a different apparent visual weight, making the logo appear balanced to the naked eye.
Fellow game designer, Ian Wexler joined the Twitter conversation saying that the logo may look off centre, but it is mathematically balanced.
Symmetrical or not, one thing is clear – the team of designers at Nintendo has created an impressive logo.
Sometimes it would help if you stepped out of the Grid
Grids are no doubt excellent logo designing tools.
Sometimes, however, they can restrict you from building creative and innovative designs.
Newbies, in particular, who have only recently started using grids may find these systems rigid and prohibitive.
You may also feel like you can't think outside the box, owing to their constraints for layout and visual organisation.
As a result, your design can look dull, monotonous, and clinical.
When this happens, you can take a slightly different approach towards logo design.
Instead of starting your design on a grid, put it down on plain paper first.
Keep updating the logo design until you are entirely satisfied with the outcome.
Once finished, superimpose your drawing on a grid that best suits it. Then you can refine your idea further.
However, the purpose of a grid is to enhance your logo.
So, if you feel the grid isn't going to help improve your crude design, maybe you should start working with another grid system or create a new model.
Remember, as your skills improve, you will learn to create thousands of layout options from a simple modular grid.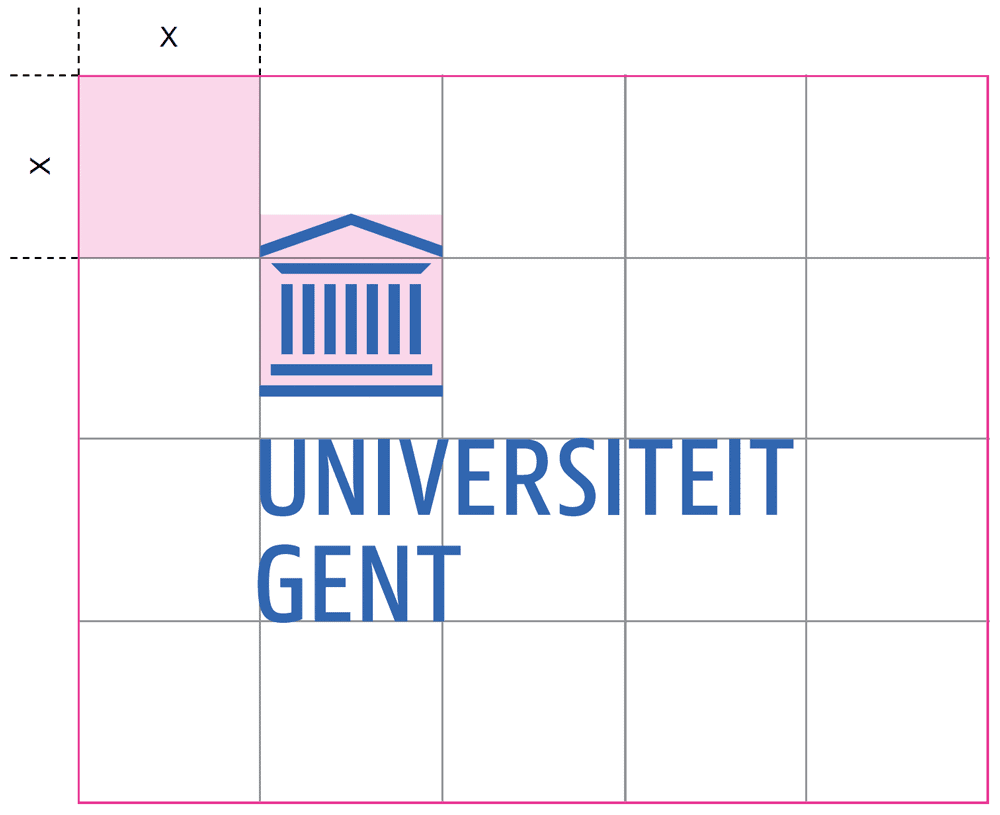 Parting Words
A grid is the foundation of a beautiful and balanced logo.
It can streamline your designing process, make working with other graphic designers easier, maintain visual hierarchy, reduce clutter, and create scalable layouts.
To make this happen, however, you need to use it correctly.
Hopefully, these five tips will help you understand how to leverage grid systems for better logo design.
Have you used a grid to design a logo yet?
Share your experience in the comments section.
Also, yes, keep practising to hone your grid-based design skills.