"I am a big believer in the emotion of design, and the message that is sent before somebody begins to read before they get the rest of the information; what is the emotional response they get to the product, to the story, to the painting – whatever it is."
— David Carson
David Carson Biography
He was born on September 8, 1955, and Corpus Christi, Texas, was known as his hometown.
David Carson, an American graphic designer, whose eccentric style developed graphical communication in the 1990s.
Carson came to the world of graphic design relatively late in life.
Before showing his abilities in the graphic design world, he had made his name as the eighth-ranked Surfer's competition.
He was quite a competitive surfer and a high school teacher in California.
Also, Carson was the director of art for the magazine named as "Ray Gun," in which he gave out amazing layouts of typography design — for which he is known today.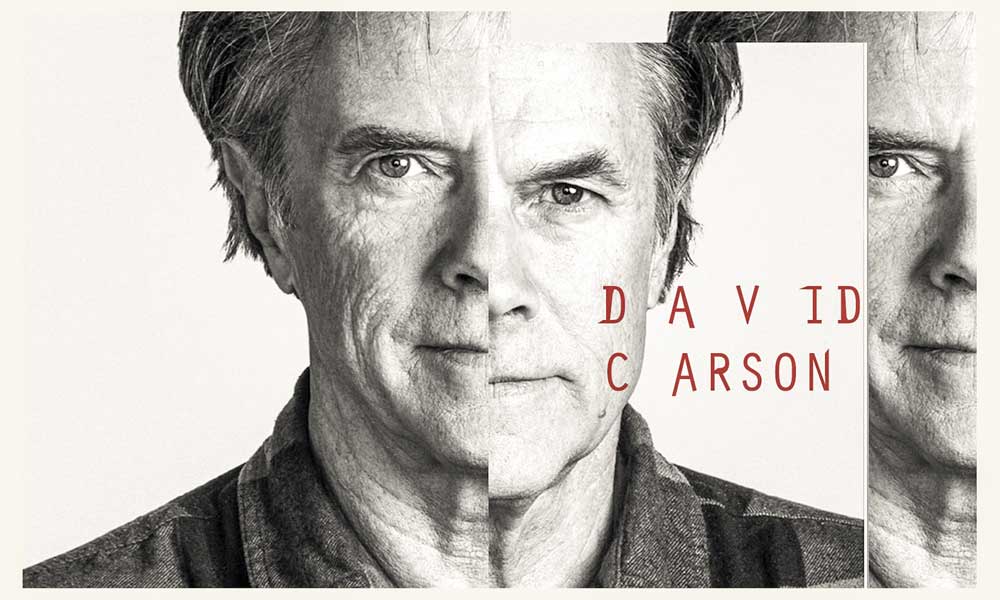 By the age of 26, he discovered a new vocation and enrolled himself in a two-week communication design class at the Commercial Art School before starting his life as a designer at a small surfer magazine, "Self and Musician."
After the short boost, he took his next jump towards the magazine named as "Transworld Skateboarding," where he spent four years as a freelance graphic designer, which enabled him to new experiments in the world of creativity and innovation.
His chaotic style towards creativity spread.
Assorted and transformed type typefaces illustrated both admirers and detractors.
Professional photographer Albert Watson, for instance, affirmed,
"He uses type the way a painter uses paint, to create emotion, to express ideas."
Other people stroked that the cracked demonstration masked the message it supported.
In 1989, Carson gained his name as a director of the magazine "Beach Culture," served his all odds and even to the magazine.
He produced only six issues before the journal closed but earned a massive success and more than 150 design awards.
By that time, Carson's work, based on innovation and creativity had caught the eye of Marvin Scot Jarret.
Marvin Scott Jarret — known as issuer of substitute music magazine of "Ray Gun," hired Carson as an art director in 1992 because of the magic inherent in this work.
Within the next three years after the joining of Carson, Ray Gun had tripled its circulation.
Carson's work fascinated a young readership, companies, firms, and other corporations like Nike and Levi Strauss & Co., who hired him to design print ads.
He also began directing television advertisements.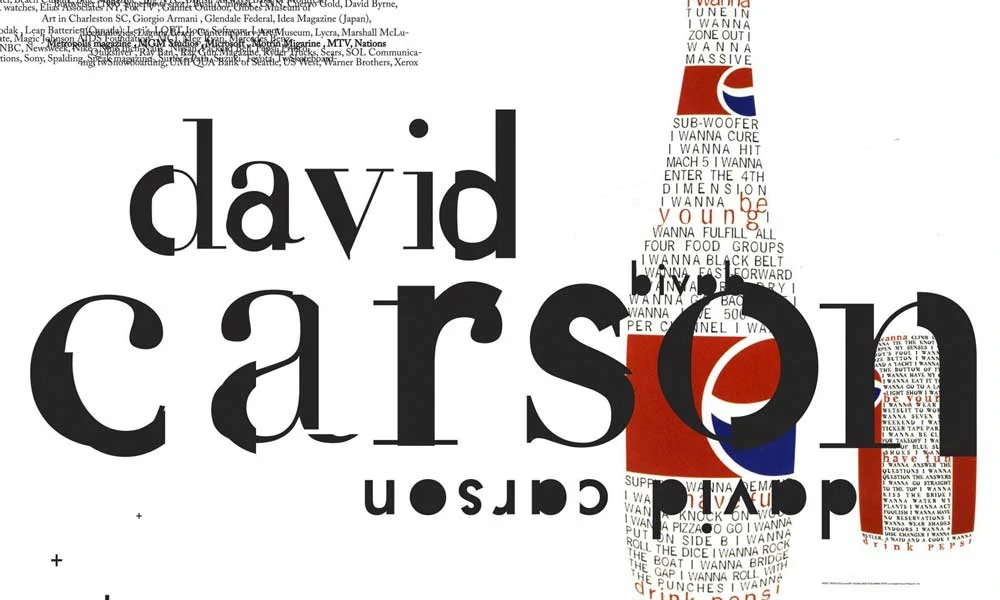 Carson left the platform of Ray Gun in 1995, and after going, he established his firm named as "David Carson Design."
The corporation got an instant success and was able to attract well-known, well-off business clientele.
In 1995, Carson produced the book: The End of Print: The Grafik Design of David Carson
He revised the book in the 2000's.
The revised version of the end of the print gave an impression of something different and the revision was all about the word GRAPHIC; "The Grafik Design of David Carson."
The brazenly tentative books 2nd Sight (1997), Fotografiks (1999), and Trek (2003) shadowed the first inclusive collection of his idiosyncratic graphic imagery.
In 2014, Carson got an award known as an "AIGA (American Institute of Graphic Arts), Gold Medal."
Over time, David has released many more accumulations of his work, together with the 2004 collection called Trek.
Trek's cover is amazingly frenzied and exciting, as are the crucial features in Carson's work.
The disciplinary opposing of text colour with background and the usage of very mysterious fonts makes it somewhat challenging to read.
If we take an example of his old work, the quote of him says, "Don't mistake legibility for communication."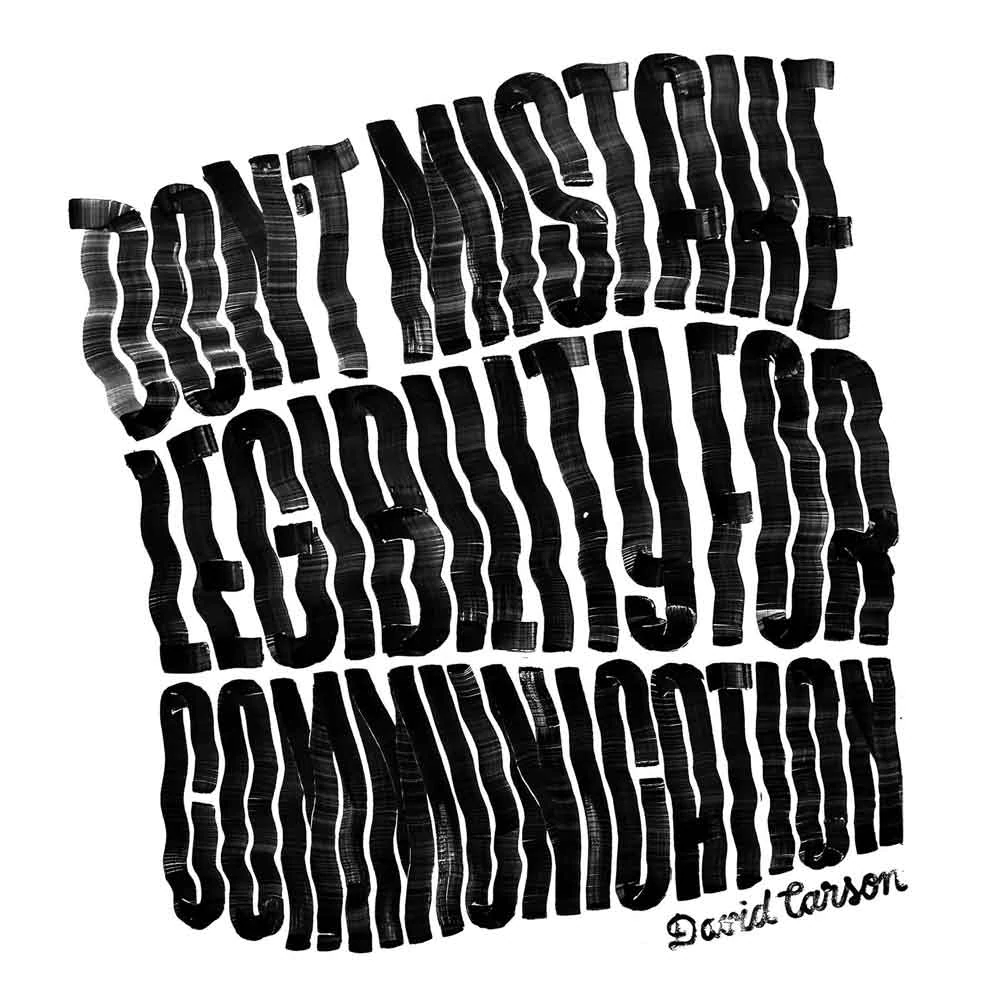 Layers of colour in the cover, also, added to the clutter, which made the readability hard to understand.
Nevertheless, it does enhance a feel to the piece, making all the elements that seem haphazardly accumulated correlate.
It is because of his capability to do this, which is to bring together muddled rudiments into a prearranged and steady whole.
The above description makes me able to have confidence in the declaration that David Carson is one of the most incredible designers in the world.
His ability based on abstraction and exacting inconsistencies, category and hue generate strategies that are inspiring and fun to assess.
The practice of incorrect spelling as used in typography design also performances as a unifier of the bizarre essentials of Trek's cover and it makes the bibliophile work at assuming the sense of the design.
In his interview, David said that he did not know that he would be a fantastic graphic designer until he reached his mid age.
"I was not looking to become a graphic designer, and in fact, I was not – until the ripe old age of 26. Graphic design is a second career for me, I have a degree in sociology, and taught that for a few years. Then somewhat by chance, I took a two-week summer workshop at the University of Arizona – about this thing called 'graphic design'. It changed everything. I had not even known the term graphic design before then. A great instructor and good friend to this day, Jackson Boelts, helped me take the first steps on this fantastic journey – one I could have never imagined."
[WooZoneProducts asin="1616890428″][/WooZoneProducts]
The Work of David Carson
While he was working as a graphic designer and an art director — Carson did not choose his career path.
He had completed his education with a degree in sociology and started teaching while training as being a professional surfer.
Carson started his experimental journey with the wanderlust of the world of graphic designing in the early 1980's, also surfing being a ubiquitous part of Carson's life; it has played a significant role in his design career.
One of the main reasons of his motivation and lead towards success is to maintain the direction and design various surfing, snowboarding, and skateboarding magazines, fortnightlies, websites, ads and products like Quiksilver, Burton, SURFportugal and TwSkateboarding.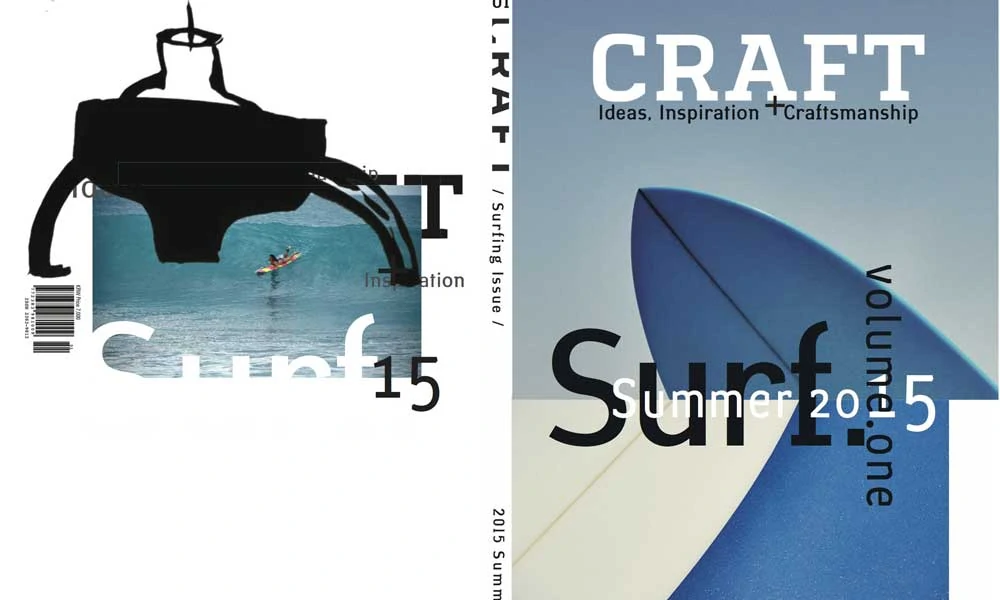 "My background is sociology. Combined with my visual approach, if I could do some film projects, I think I would be good at making documentaries eventually, but people do not think of me for that, of course. However, the dialogue is something I know I can be good at."
— David Carson
Beyond the various publications, David has illustrated and turned out to be well known for his new, deconstructive typographic designs and art direction for Ray Gun magazine.
The magazine's subject matters are based on music artists, pop art, music, literature, lifestyle, publicity, superstar icons, etc.
David Carson is best known for his projects for Ray Gun, which was the crown of his designing profession, and he started inspiring many new enthusiasts with his work.
One more sample for a profitable project in David Carson's work is The Book of Probes.
The design legend known as David Carson brings Marshall McLuhan's "Probes" to Life — Maria Popova stated at brainpickings.com by 17 February 2012, while she was taking the interview from David, based on his autobiography.
Carson practices unpublished photographs from his previous work and processor manipulated descriptions in command to visually present 400 pages, each page comprising one "probe" – Marshall McLuhan's clichés, quotes from his paperwork, speeches and articles.
What makes this company so thought-provoking and exclusive is that 'this collaboration produces a shared and harmonising tension sandwiched between McLuhan's words and Carson's images', according to the publishing supervisor of the book.
A TED talks video by David Carson deep-rooted my opinions on how motivating it is to get the wisdom of the artist's temperament.
Moreover, how exhilarating it is not just to realise or recite about given artwork, but also to perceive what the illustrator himself has to speak about his own, or possessions that have overwhelmed them.
Perhaps, David Carson provides a self-same humble and robust illustration of just how typography has an emotional impact on a given message.
David Carson was requested to illustrate a design for the meeting with Bryan Ferry, which he found so cloudy and dull, so he captured an entire article in Zapf Dingbats.
"Overall, people are reading less."
— David Carson
The most appreciated thing I found about David Carson is how he went on his way to experiment and took a lot risk but came out with success and a bold attitude.
"I did an early version of my site where it was virtually impossible to get through it, just as a statement about the web. However, after a few laughs and some angry e-mails, I realised it was not doing me much good. I think the web has become more about the final product, not what it takes to get to it."
— David Carson
By betrayal of all the 'rules' of graphic design, he celebrated the significant successes in his career.
Being an inspiration is not easy, yet, David Carson is an inspiration for thousands of graphic designers.
He inspires and effects graphic designers all-inclusive, who admire, follow, and imitate him.
By compelling risks without being terrified to do so, he felt having more rewards while he was accepting the title 'the father of grunge'.
"Good things are associated with blue, like clear days, more than singing the blues. Just the word 'blue' in the singular is full of optimism and positive connotation to most people."
— David Carson
Author Bio: Sheny Wright: She was born in the month of poetry—December. Graduated in the field of literature and right now working as a creative and content writer at book writing Inc. She is one of the enthusiastic women towards her future and she owns the royalty in her magically spilt words.
---
If you wish to discuss how we can develop your brand or provide graphic design for your product or business, email us: [email protected]
Inkbot Design is a Creative Branding Agency that is passionate about effective Graphic Design, Brand Identity, Logos and Web Design.
T: @inkbotdesign F: /inkbotdesign
---