The Ultimate Guide to Customer Advocacy
Customer advocacy ensures that a company's customers are satisfied with its product, service and experience. This usually involves providing the customer with assistance, guidance and support.
Every customer relationship begins with the first interaction. As a business owner, your initial customer interactions need to be handled with care, tact and attention to detail. Your first impression can either make or break your brand. So when it comes to customer service, why would you not do everything you can to ensure that you provide stellar service every time?
If you're in business, you need customers.
They're the lifeblood of any company, and they're the ones who buy your products and services. But it's up to you to keep them coming back.
On this topic, we're going to look at customer advocacy—a powerful technique to get your customers to promote your products and services for you. We'll look at identifying the right customers and winning them over. We'll also examine ways to use customer advocacy to turn your customers into advocates.
So, this is the guide for you, whether you're an entrepreneur looking to make extra money or a freelancer looking to build a successful business.
What is Customer Advocacy?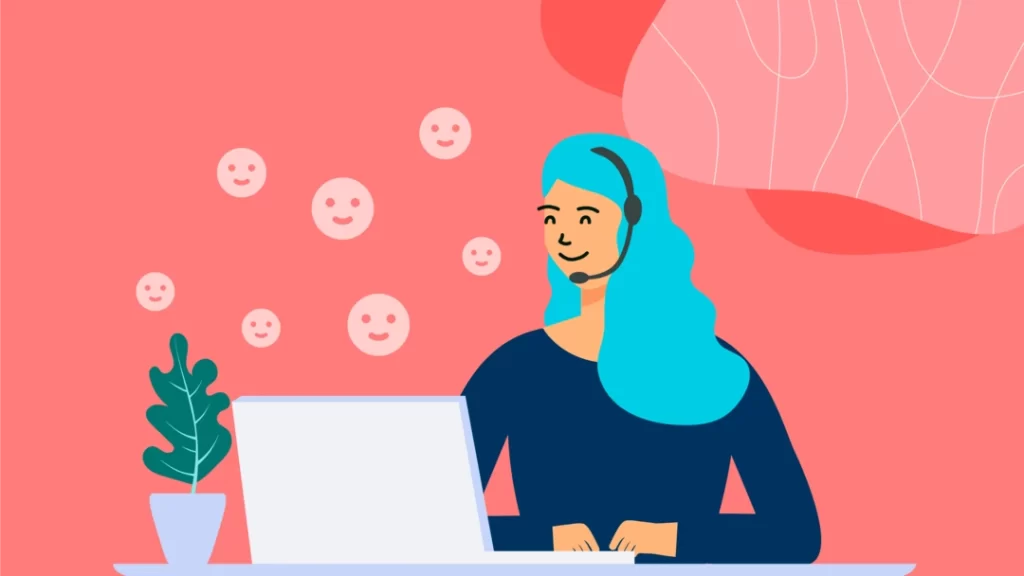 Customer Advocacy is an online tool that gives you access to all the information you need to support your customers in ways that matter.
Providing a 24/7 online support service to ensure you have the support you need to solve problems quickly and answer questions.
We go even further than that. Our team members also actively participate in forums, chat rooms, Q&A sessions and more to better understand how you interact with our products and services. This active engagement with our customer base gives us a deep understanding of your needs.
When you join our Customer Advocacy program, we share this detailed knowledge with you in a new way—on your behalf. We consider your past experiences and the feedback and suggestions you share to create a unique product that perfectly meets your needs.
Customer Advocacy is a service only available to businesses committed to the customer. That's why we offer you the option to purchase additional support services so that you can customise your experience and get the most out of it.
The Value Of Customer Advocacy
Customer advocacy has existed for as long as customer service and marketing teams. But in the digital era, customers have become more active and vocal, demanding transparency and access to real people who work for a company.
Research suggests that more than 75% of consumers would switch brands if they didn't feel heard and understood. And as businesses strive to differentiate themselves from the competition, customer advocacy becomes even more valuable.
Companies that do well with customer advocacy can create a customer service culture and provide excellent customer care. This allows them to gain the trust of their audience, and ultimately, their customers become advocates for that brand.
There are two main reasons why customer advocacy is a crucial component of your business strategy.
First, it enables your company to provide better customer support and value.
Second, it makes your company more human and relatable to your audience. Social media users who interact with your brand will form a positive impression.
Customer advocacy is something that all marketers should pay attention to. As your market becomes more fragmented and competitive, the ability to provide exceptional service is key to your success. The ability to listen and respond to a person's problems and challenges is a skill that differentiates companies.
With the power of social media at your fingertips, now is the time to engage with your customers and advocate for your brand. Here's how:
Build a Social Media Strategy
Start by developing a strategy for your social media presence. Your strategy should consider what your audience is looking for, whether you're selling to a specific audience or broadening your reach. If you sell to a specific group, your strategy will likely revolve around creating content that aligns with their needs.
You should also determine the best channels and platforms for your audience.
Social media is a great way to listen to your customers and gather feedback about your product or service. In addition, it's an effective way to build credibility and increase sales.
Use Content Marketing to Connect With Your Audience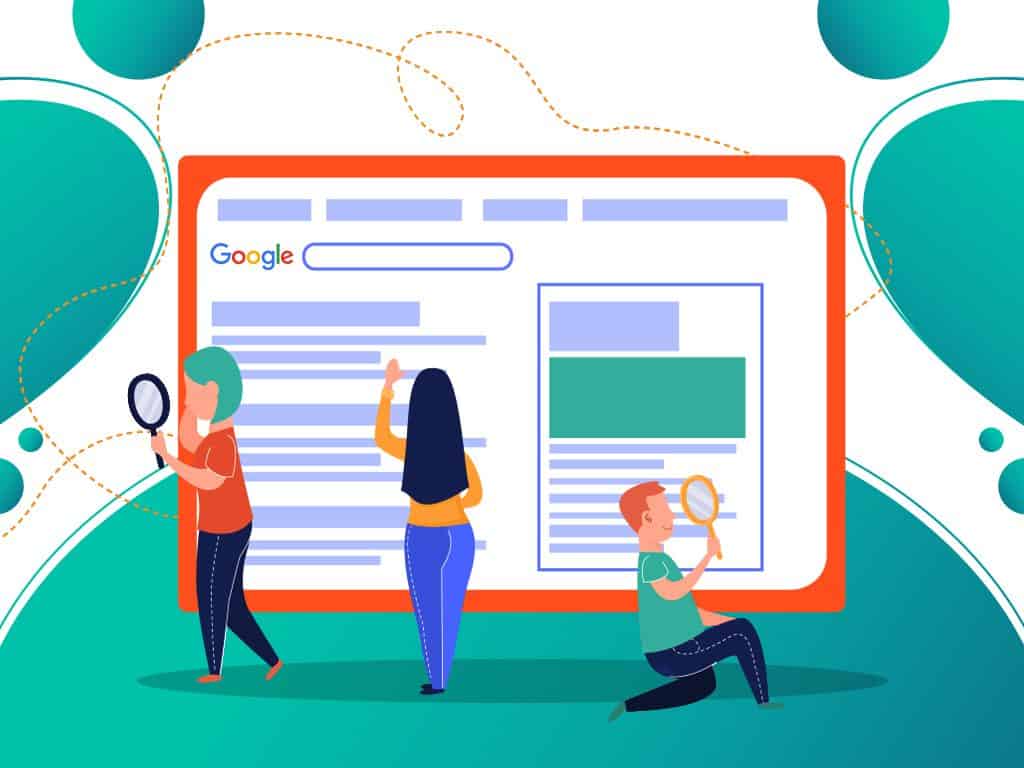 Being proactive with your customer service and marketing efforts would be best.
Your content should address problems and questions your audience is having. It should also highlight your product or service in a way that's relatable to your audience.
In the past, content marketing was primarily a one-way process. Today, your audience expects that you take the time to listen to them. You can start by listening to them on social media.
If you need help figuring out where to begin, you can use a social listening tool such as Brandwatch, Digimind, or Brand24 to analyse what's being said about your brand on various social media platforms.
The information gathered from your social listening will help you create your content.
Make Customer Support a Priority
The best customer service programs are focused on solving problems and resolving issues. They'll respond to your customers promptly and answer their questions with transparency. Your customer support team must know your customer's needs and expectations.
They should always be working on improving your company's product and service. They should also be using social media to listen to their customers.
Provide an Easy Way to Contact Your Company
One of the most important things you can do to improve customer service is to make it easy for customers to reach out to your company.
This means that your company should have a phone number on its website, and it should be easy to find. Also, ensure that your contact information is consistent across all your digital channels.
Use Technology to Empower Your Customers
Social media is changing how people communicate and companies engage with customers.
It's also a powerful way to understand your audience and give them what they want. By analysing what your customers are saying about your brand, you can tailor your messaging to their needs and expectations.
You can even use technology to allow customers to share their stories with other customers, which further strengthens your brand.
Ask for Customer Feedback
The best companies encourage their customers to give feedback because it helps them improve their products and service.
It also helps them develop better products and services.
You can make your customers feel heard by asking them for feedback. Make sure you only ask for the kind of feedback you can act on.
It's also a good idea to get customer feedback at regular intervals so that you know what they're talking about.
Create a Positive Brand Experience
Companies need to develop a reputation for providing exceptional customer service. This is an excellent way for companies to differentiate themselves from their competitors.
Companies that provide excellent customer care are more likely to be viewed as trustworthy.
Customer advocacy is an integral part of your business strategy. Start by listening to your customers, and then take the next step by making them feel heard.
Is Customer Advocacy Just For Big Companies?
No! Customer advocacy is just as decisive for smaller companies, if not more so.
In a recent study, researchers found that small businesses were significantly more effective at improving their customer service when they offered their customers the option to have an advocate take over their accounts. This included phone calls, emails, online chat, social media, and even text messages.
According to researchers, this strategy works because it creates accountability: When customers have a champion assigned to them, they're less likely to fall victim to bad customer service.
In addition to accountability, advocates can do other things like resolve billing errors, refund money, and address other customer concerns.
So, if you're looking for ways to improve your customer experience, consider hiring an advocate to work on your behalf.
How Does Customer Advocacy Help You?
When companies work directly with consumers to create a positive brand experience, they're investing in the future of their business.
Consumers are loyal, informed buyers, and you build a community of advocates when you connect with them. They'll tell their friends and family about your brand, which means potential new customers, too. And that's just the beginning. When a customer becomes an advocate, your reputation grows, and your reach expands, leading to greater profits.
To get started, identify a product category your audience is excited about, then reach out to your community. This may involve attending a local event or launching a webinar, contest, or social media campaign. Make it fun, share the details on your blog or website, and invite your audience to participate. It doesn't matter what your business is; if you can think of a way to offer something cool to your audience, you can turn them into brand advocates.
At its core, customer advocacy is about listening and understanding what customers want. By listening and working closely with customers to understand their issues, problems, and desires, brands gain valuable insights into improving products and services.
One of the top ways customers are heard today is through social media. According to Pew Research, 72% of consumers regularly use social media. With the rise of social media platforms like Facebook, Twitter, Instagram, and Snapchat, customers can voice their opinions and concerns in real time.
Companies increasingly use customer advocacy to solve customer problems and drive sales. The rise of the customer advocacy industry is driving this trend, as companies like Google, Samsung, and Netflix use social media to hear directly from customers.
How do brands use customer advocacy?
Brands can engage with customers in many different ways. Here are a few examples of how they use customer advocacy:
Social Media – Companies like Google, use social media to respond to questions and complaints from their audience. For example, Google responds to product searches on Google, while Apple responds to product reviews and comments on its website. This type of customer advocacy helps to boost customer satisfaction and loyalty.
Product Reviews – Companies also listen to customers when they review their products and services. These product reviews provide companies with great insight into the quality of their products, the level of customer service, and overall satisfaction. As a result, these reviews can help a brand improve its products and services.
Online Support – If a company already offers online support, customers often use these types of forums to get help solving problems. For example, Facebook and Amazon offer online forums where customers can share their opinions and ask for help from the companies. This helps companies to respond quickly and solve problems effectively.
3 Ways to Get Customers To Talk About You Online
Have you ever Googled someone, only to see the top 5 results were all about someone else? This happens to almost every consumer who searches online, and it can be very frustrating, especially if the first few search results need to be corrected.
When you search online for a product or service, you'll see many ads related to the same topic. For example, if you search "car," you'll see many ads for car dealerships. If you click on one of the ads, you may end up at the dealer's site. However, there's a chance that the first thing that shows up in the search results are ads for other companies. If you want customers to talk about you, you need to ensure your company is showing up on the first page of search results.
This is an essential question to ask yourself and your team. Ask yourself:
How do I want to be found?
Do I want to be found for the right reasons?
Do I want to be found in the right way?
What is the best way to get my name out there?
If you think about it, this is an excellent question. Your answer should include the following:
A strong brand identity
Quality content that answers the questions customers are asking
An audience that is relevant and interested in you
Your goal is to create an audience of people who are interested in you. The best way to do that is to provide helpful, compelling content to people looking for solutions to problems. They'll tell their friends and family about you, and they'll spread your name around.
You might think you don't need an audience of people interested in you, but you'd be surprised how much influence they can have over you. People share information with others, and you're why they share it.
So, how can you create a relevant audience of people who are interested in you? Here are some ideas:
Share valuable content on social media. This can include articles your team has written, images that show your products or services in action, and videos that show how your products or services solve customers' problems.
Invite influencers to promote you on social media. When a famous person shares your posts, it's like getting a free PR boost.
Promote your business on relevant websites. Include links to your website in blog posts and comments on other people's sites. This helps people find your site if they're searching for your business, which can drive traffic.
Get featured in industry publications. Many publications send guest bloggers to write articles, and they usually give them access to their websites or email lists. Don't expect to get published in a significant publication if you don't have a strong reputation, but you can still benefit from being included in smaller publications.
Promote your business by adding Google My Business listings. These are just like traditional business listings, but they're searchable by Google so that you can appear in the local search results.
How To Build And Maintain Your Reputation
As consumers of products and services, we all perform customer advocacy, whether it's through social media, word of mouth, or other forms of communication.
Most people will give a compliment and be optimistic about what they've received. However, a customer's opinion of your business can make or break a sale.
Customer advocacy can help increase sales, and it's a great way to build your reputation as an authority in your industry. Here are five ways to build and maintain your reputation with customer advocacy.
Be Authentic
People know when something feels or sounds fake, which also applies to customer advocacy. If you're only saying positive things about a product or service you don't use or wouldn't want in your home, you're not being authentic.
It's okay to admit that something is not perfect, and there's no shame in having a bad experience. People will respect you more when you admit mistakes and share your experiences openly.
Be Honest
Even if you're a fan of the product or service, it's okay to acknowledge that the product or service is flawed in some way. Most companies won't mind, and people will appreciate it when you admit to a problem.
You'll stand out from others when you admit your shortcomings, and that's a great way to become a trusted resource.
Provide Feedback
Whether it's positive or negative feedback, people will appreciate knowing what you think about the product or service. It's even better to be specific and provide details.
Share information about your experience with the product or service. Provide proof that it helped you or caused harm.
Be Reliable
When someone trusts you, they'll come to you for advice and recommendations. Providing reliable information will earn their trust and respect.
Be Patient
It's easy to get frustrated or angry about a poor customer experience, but taking a step back and thinking about improving the situation is the best way to approach it.
Remember, people are more likely to buy from or give their loyalty to companies they like and respect.
What Makes A Good Customer Advocate?
It comes down to providing superior service. You want to be someone other than the person who is always complaining about something. Instead, make sure you are the person who is always helping out with whatever issues the customer might have.
This is what makes a good customer advocate.
In a recent survey, 90% of customers believe that a company's ability to resolve problems is essential when choosing where to spend their money. Over 70% of customers would pay more for products and services if they knew companies were truly investing in solving customer problems.
In addition, nearly 50% of consumers say they are willing to pay an extra $10 for a problem-free experience. So, it's in your interest to ensure that you are not just doing your job but also doing it well.
Why Should Businesses Think About Their Customers First?
People are loyal to businesses they love and enjoy. So, it makes sense to think about what makes your customers happy. It doesn't matter if it's the first or the 100th time someone buys your product. You will always want to create an experience that leaves them wanting more.
You want to offer the most effective service possible to give your customers what they want. People are naturally drawn to things that solve their problems, so you need to take advantage of that and provide the solutions that customers need.
Think about why you're in business. How are you going to stand out from the crowd? What do you want to do differently than other businesses in your industry? If you are thinking about your customer, then the people buying from you are thinking about the same thing.
Wrapping Up
Customer advocacy is a powerful tool for small businesses. It allows you to gain loyal customers by offering them the best service possible. In addition to saving them money, you can also establish yourself as a trusted expert in your field.
By providing valuable content and practical tools, you can position yourself as a go-to resource for anyone who needs assistance with your product or service.
With the right approach, you can create a network of customers who will help spread the word about your brand.
I would love to help you with your next customer advocacy project. Get in touch by clicking here!
FAQs
What is customer advocacy?
Customer advocacy is a way to help customers who are unhappy with a product or service. For example, if you are unsatisfied with a purchased product, you can write a review about your experience. You can also recommend a company to other people who may be looking for a product or service like yours.
What's the difference between customer advocacy and customer service?
Customer advocacy is taking action when you experience a problem or issue with a company or business. Customer service is just a part of this process. Customer advocacy includes taking action to resolve issues, getting what you want, or resolving problems.
How do I advocate for my customers?
To advocate for your customers, you must first understand their problems. Understand their expectations, needs, and concerns. Next, listen to their story and identify what they want. Finally, please provide them with options for resolving their problem.
How do I build a relationship with my customers?
To build relationships with your customers, you must first understand their needs and wants. Build trust by being honest, open, and transparent with your customers. Next, be responsive to their needs and wants. Finally, thank them for choosing you and your company.
How do I know if I'm doing a good job advocating for my customers?
To know if you are doing a good job advocating for your customers, you need to ask yourself these questions: "Am I taking action when I see a problem? Am I listening to my customers' needs and wants? Am I providing them with options for resolving their problems? Am I being honest, open, and transparent?"
What can I do to increase my customer advocacy?
The best way to increase customer advocacy is to communicate with your customers. Start conversations with your customers. Ask questions. Listen to their stories. Then, please provide them with options for resolving their problems.