15 Common Web Design Mistakes That Hurt SEO
Any company that wants to establish an online presence needs to invest in good web design. Many firms, however, make basic errors that can harm their web presence and SEO.
The issue is that you are not receiving any visitors. Your website does not appear on page 1 of Google searches or in the Conversions section, implying that no one has heard about how amazing a place it would be to do business!
Expert digital marketers are needed to help customers obtain more information from their websites so that they may chase leads as soon as possible using proven techniques built specifically for you and your company.
So, designing an SEO customised website is all we want to establish your business identity on search engines.
If you want to learn how to design a website and dive deep into digital marketing through hands-on practice, check out our 4-month online digital marketing course to make money online and become a digital marketing expert.
And in this blog post, we'll discuss the 15 most common web design mistakes and how to avoid them. Stay ahead of the competition by making sure your website looks great and functions properly!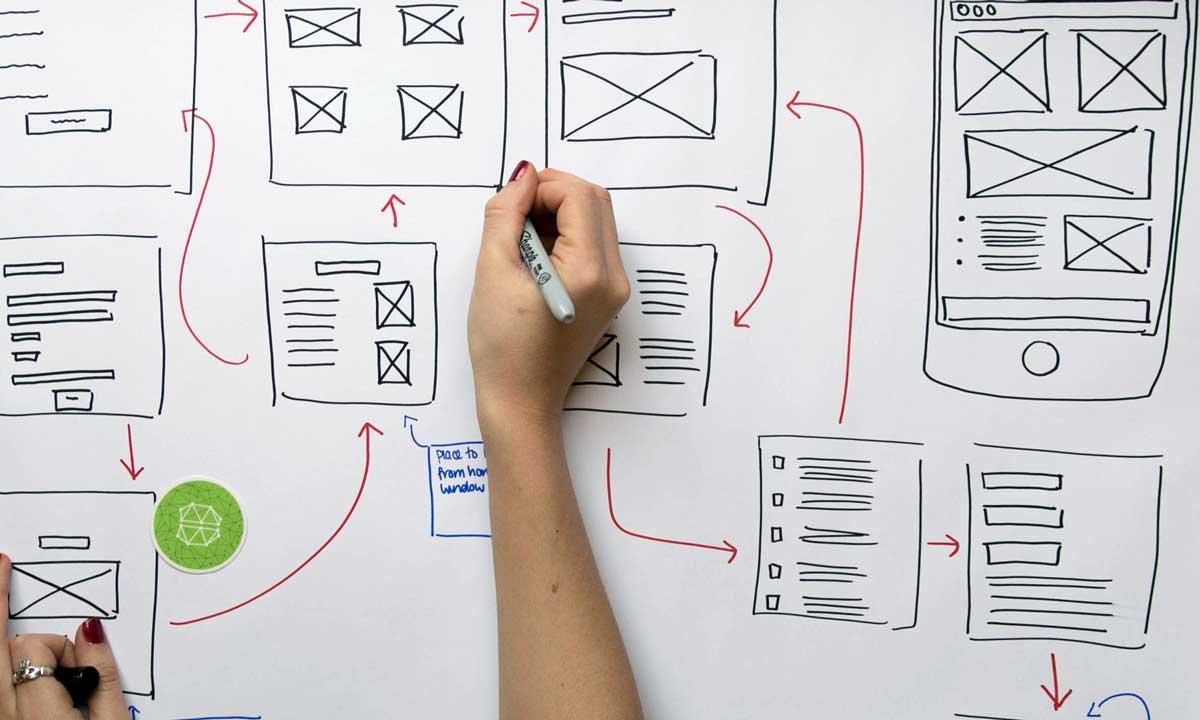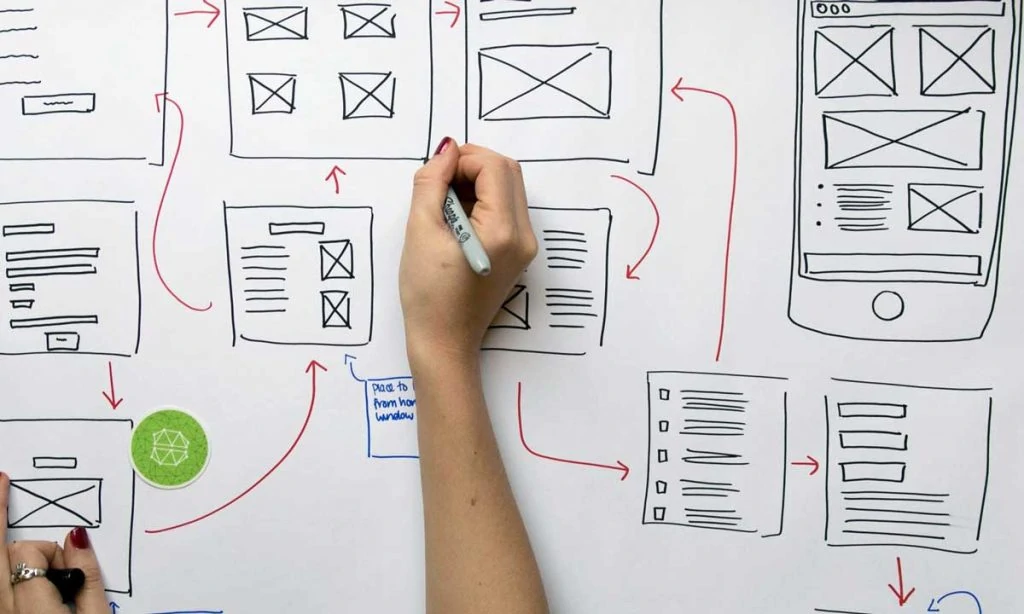 Optimise internal linking to make your site user-friendly for web crawlers and people.
Internal links are vital because they help visitors find what they're looking for fast and support Google's bots understand the flow of content on a page. Search results for queries related directly or indirectly to those sites can be shown appropriately.
It is critical to ensure that your website makes sense and flows smoothly.
Visitors may become lost or frustrated trying to navigate the website without straightforward navigation – especially if they are novices!
You don't want this on Google's first page of results for "your business name."
Internal linking will aid web spiders in determining where each section begins, resulting in a higher Google rating when people search for information about you online.
In other words, make the most of a custom WordPress theme that suits your website.
2. Page Load Time Is Slow
The internet is a busy place.
People move at lightning speed, constantly zipping through social media and emails while searching for more information on the go – which means if your site takes too long to load, it'll be gone before you know what happened!
After all of this time spent creating content that's just as informative but with better formatting tools to make sure visitors stay around.
Don't let them leave without reading every word. Also, thanks so much consideration towards your valuable time.
Can't you afford to wait forever for your site to load? Here are some tried and tested WordPress themes that will have you up and running!
Hello Elementor, Astra, OceanWP.
3. Incompatibility with Mobile Devices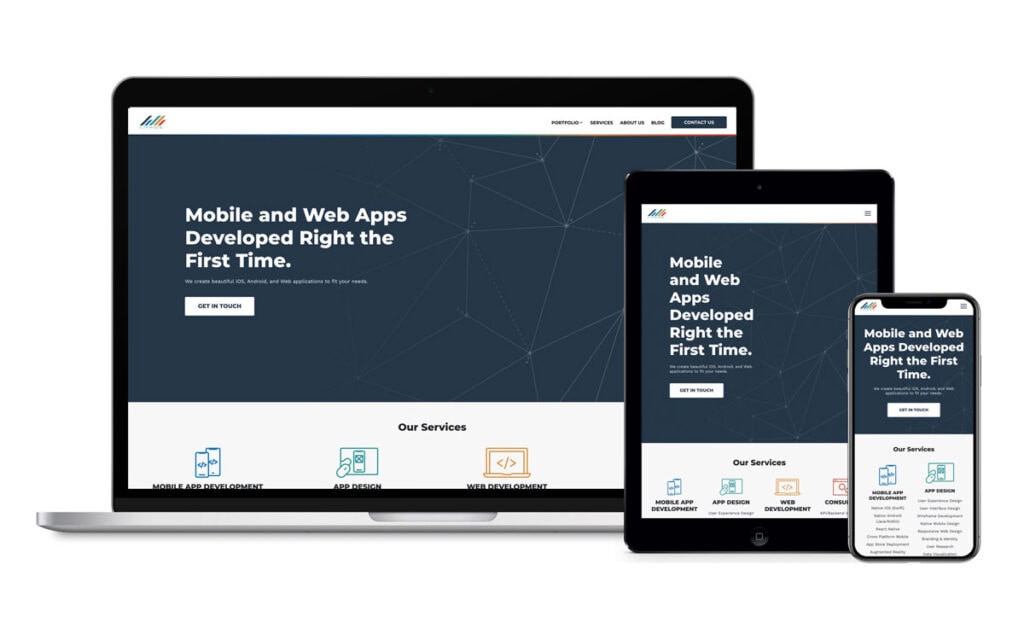 We all expect that everyone has a smartphone, but why do you think that is? I'm sure my answer would be that people use their mobile devices to access digital media.
There are more than 290 million smartphone users in the United States. For comparison purposes only- compare this number with 331 million living here as per the fact from Statista.
Do these people use their smartphones to play online games or watch YouTube videos? You guessed correctly! 70% of all digital media consumed in the US is done on the phone, indicating that many others in town can't get enough tech time.
It is critical to optimise your site for mobile if you want to rank on Google's SERPs.
If not, why not? Your company will vanish from the search engine results page, and visitor behaviour will dramatically alter, resulting in a flood of non-optimised websites!
But don't fret; all hope isn't lost just yet; there are still a few more modifications to make before everything looks great on all devices and browsers, including IOS.
4. The Home Page Is Missing H1 Tags
The H1 tag on your website is the first thing search engine crawlers check for to figure out what your site is about.
If you don't have one, what should you do? Your website will most likely drop in the SERPs (search engines results pages).
However, inserting an h1 tag pleases Google and pleases visitors! Here are three pointers on how to correctly use tags:
At the top of each page, include the primary keyword;
Employ keywords throughout the text as well.
Do a 5-second test with several website testers and see if they can react within 5 seconds of entering your site. If they can, your H1 tag is working better.
5. Media Files and Large Images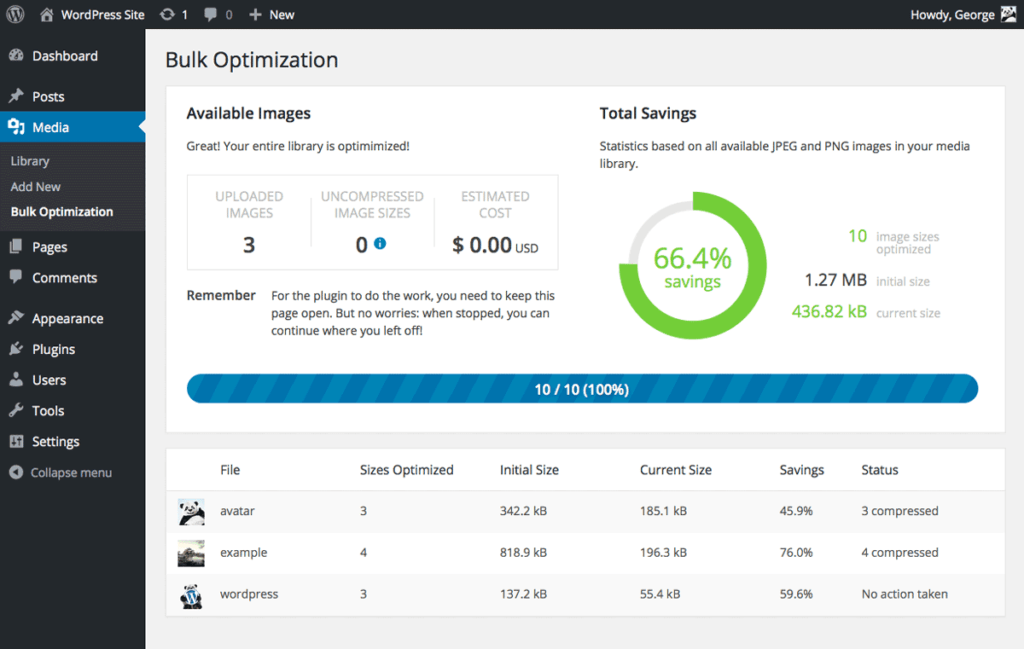 Is your website becoming increasingly slow? The amount of stuff on each page is one of the most critical factors.
Because media takes up bandwidth and can cause visitors' load times to slow down, it's critical to ensure that these files are tiny enough (under 100 KB) when uploading them to our site.
If they aren't already optimised by the Google Page Speed Insights tool below, you may need some assistance with this – but don't worry, we've got the ideal solution:
Do you have any idea how badly we all want our websites to look like this?
Isn't it true that a site with stunning aesthetics and huge media files might slow it down?
YES! It will slow down to the core.
You should run the code via Google's Page Speed insights test to ensure that these issues do not occur in future projects.
If any photos across your website are slowing down or have size constraints, downsize them before uploading them again to Your Corp.
6. Popup Advertisements That Disrupt
Don't worry!
Popups can increase email subscriptions by 1,375 per cent when used correctly.
When your popup bothers and disturbs visitors, you have a problem. According to Google, sites with intrusive popups will have difficulty ranking high in the SERPs (search engine result pages).
To solve this problem, create a conversion-friendly form or call-to-action that doesn't detract from the user experience but instead converts them, such as timing one of these charitable donations dependent on how far down they've scrolled before it appears unexpectedly.
7. Images with Text
So, how can you ensure that your website design is up to the mark? Fortunately, preventing this common blunder is simple. Instead of typing directly into the image, place your text over it.
This will ensure that your H1, sub-headline, and keywords are fully utilised. It will also give your website a more polished and professional appearance.
8. There Is No End to The Infinite Scrolling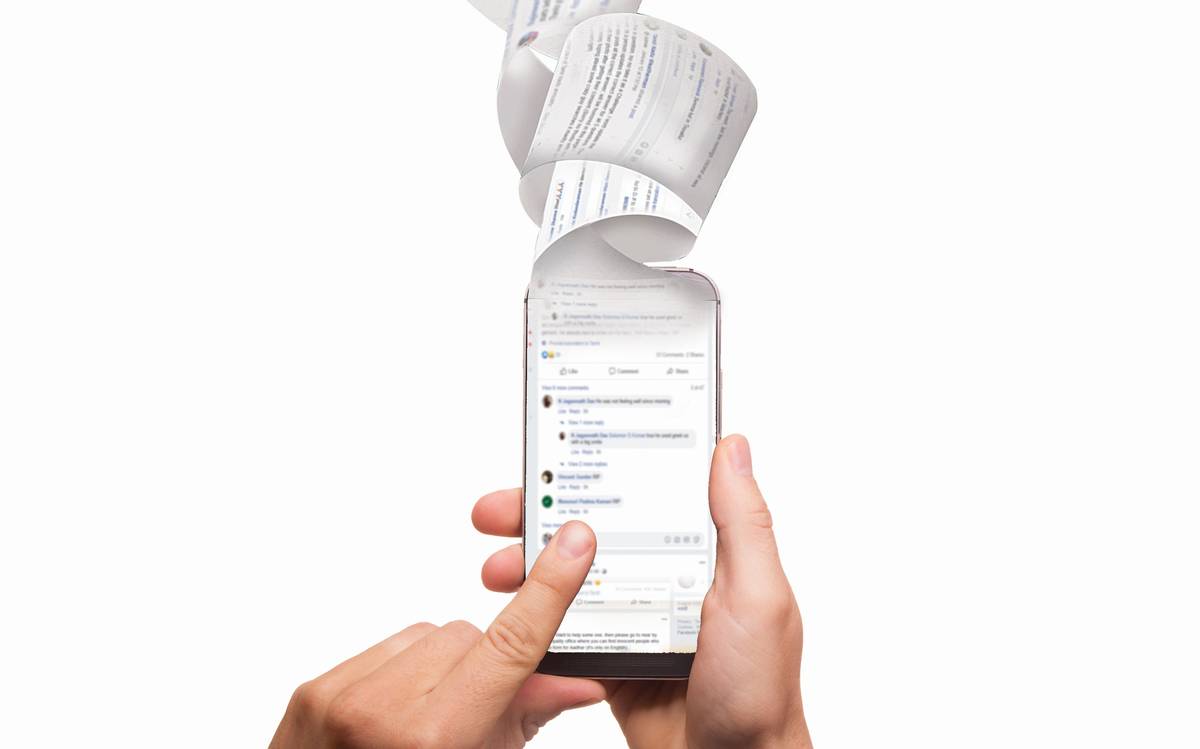 Web designers frequently overlook the option of inserting text right into an image rather than wrapping it around their content, but this can result in a world where Google bots cannot understand what is being stated.
With unlimited scrolling and no easy way for search engines to read words on paper pages as humans do, there are issues around your site that will go undiscovered due to a lack of exposure without some extra spice, namely text!
The issue with this method is that Google bots have a hard time reading the text. As a result, when you combine a picture with much content, such as blog entries or articles from other websites, some parts may only make sense if read aloud by someone else.
These pieces, on the other hand, will be meaningless without context.
9. No Service/Product Pages
Make sure your website is designed with the appropriate information and keywords to attract visitors.
Here are three indicators that something on your website is too limited:
If you wish to improve your chances of ranking for relevant search terms, get rid of clutter and put more product lists close to one another.
Don't overlook branding options like logos or graphics, even if they aren't as crucial.
Don't stuff with big videos for a simple product in the name of creativity.
10. A Single Page Can List Multiple Products or Services
Because they recognise that our web pages are full of keywords and phrases, Google has successfully decided what information is relevant to a given search.
As a result, it's critical for you as an author or publisher with websites on the internet to organise them so that Google can easily navigate through them by categories like "physical goods," rather than having a lot of different pages all targeting the same topic, which could dilute their ranking algorithm if there's too much diversity within those particular topics.
11. Product Pages With Thin Content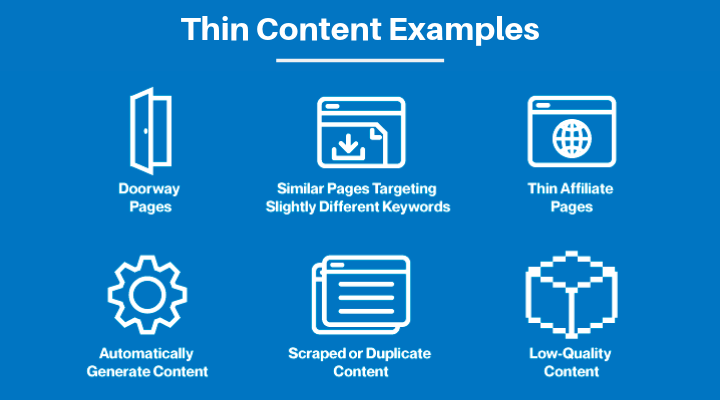 Don't just scrape the surface when working on your product pages if you want them to be appealing to customers. Fill them with high-quality, keyword-targeted material written entertainingly to encourage people to click through!
Also, resist any inclination or temptation to write something that would turn interested prospects into paying customers. "We'll take care of everything," write a lazy copy like this.
Remember that your product pages are more than just a scrape on the surface.
Fill them with intriguing content that describes your product. Make sure that everything you write can convert visitors into customers, i.e. leads into sales, because sloppy writing will not be tolerated by the customers and add no value to the buyers.
12. Not Having A 404 Page
A 404 page isn't just another website. It's the first impression your site makes on prospective consumers, and it helps them understand what they're looking for without having too many bells and whistles on their homepage, which can be overwhelming when there's not much else going on in terms of content management strategy within that industry/niche market place.
This allows you to set aside time each day as an independent entrepreneur, whether self-employed or employed by another organisation, to create this type of indicator, so please feel free!
13. Time For You To Insert Call To Action
You're probably trying to figure out how to make your website more interesting and trustworthy. One option is to include clear call-to-action buttons on your site's pages so that users can easily browse around it and take action by what they see without getting lost in the process!
Your call-to-action should be viewed as the bread and butter (or even signature) of any marketing effort. It will keep people coming back, whether they want to buy something from you or learn more about how things work!
An efficient CTA makes it simple for visitors while still offering all-important directions, ensuring that no one gets lost when exploring this site.
14. You Don't Have Proper SEO Stats And Analytics
SEO and analytics are the most effective ways to diagnose your website. The diagnostic tools will show you how well it's ranking and whether or not there are any issues with page load times that are harming the user experience on the site.
This data can also provide insight into what users are doing when they visit our pages–the average session/page view duration and possibly even which countries those visitors are from! Give us an indication of where we can focus our future efforts if necessary!
15. You Have an Insecure Website
Modern browsers place a premium on website security.
You won't be able to get rid of these warnings telling users that your site isn't secure without an HTTPS certificate, and they'll also see a green lock in their browser, which implies there's no way around it!
Consider getting fresh certificates from somewhere credible like Let's Encrypt if things appear weird with how secure yours is now working or if nobody has ever checked on this before now – it just takes around 5 minutes once everything is set up correctly with guards against everyday attacks.
Web Design Mistakes: Conclusion
Even if you spend a lot of time and effort creating a stunning and user-friendly website, it wouldn't matter if people can't find it on top of the search engine.
Note down all the mentioned Checklists for your website to avoid frequent web design mistakes and improve your SEO results.
Still unsure where to start, then learn how to design websites that rank well on Google? Please take a look at our digital marketing course for best practices.