5 Ways to Boost Conversion Rates in WooCommerce
The number one rule for the survival of every business is sales, whether it's online or offline. While many people believe that their product should be presented well aesthetically, the fact is that if people don't enjoy the customer journey, they will not end up buying your product.
Online businesses need to understand that their eCommerce website's conversion rate depends on several factors that include the brand image, content, Woocommerce Square plugin and customer checkout journey. 
A step as small as asking for someone's email address can end up converting a visitor into a customer.   
Let's get down to brass tacks and talk about how you can improve the conversion rate on your eCommerce store.
If you own a WooCommerce-based business, you need to strategise for your website's marketing and technical aspects (UI/UX and SEO). All your SEO and digital marketing efforts will be in vain if the traffic you drive is uninterested. 
If your website's low conversion rates, your bottom line will suffer even if you have many visitors. You must optimise your website's design and functionality to boost conversion rates. 
Clicking on a "Call to Action" button, adding a product to your shopping cart, completing a lead generating form, or just submitting your email address to sign up for a newsletter are all examples of conversions. 
We'll cover user experience and user interface design in the coming sections. 
What is your website's conversion rate?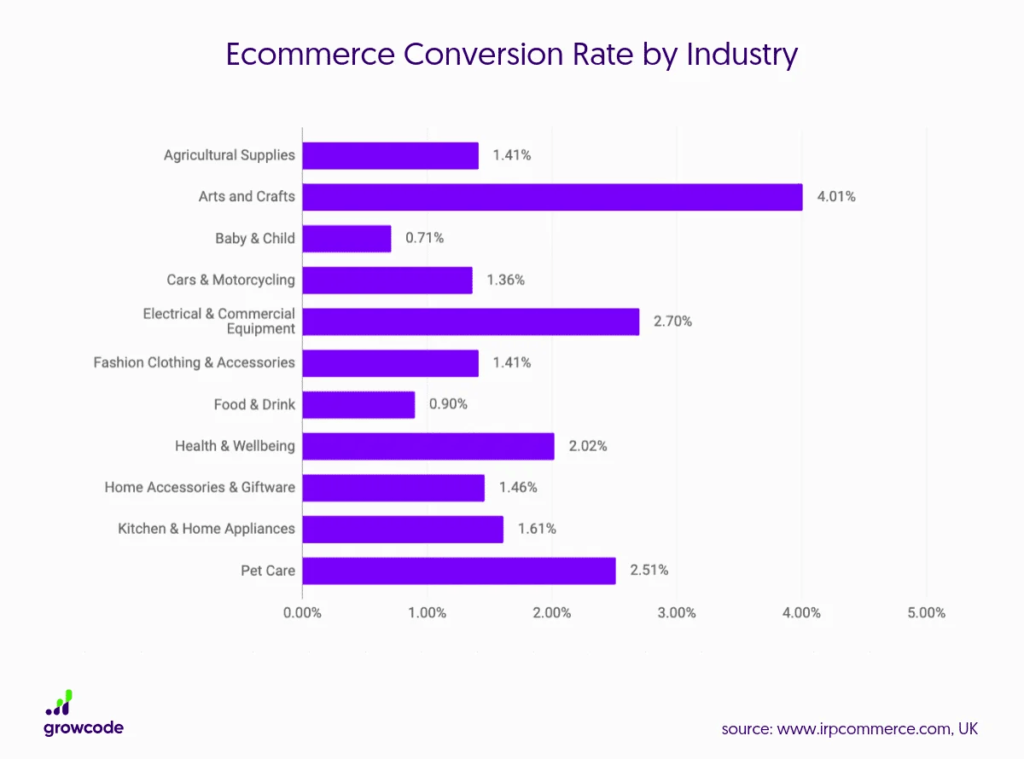 Your website's conversion rate is the percentage of visitors who complete a specific activity after visiting your site. 
An ebook download, signing up for a trial, signing up for a course, subscribing to an app, or booking a demo are all examples of desired actions.
It's not just about adding fresh content, items, discounts, videos, blogs, etc., to your site; it's also about constantly enhancing and updating it. 
As soon as you know if your conversion rates are on par with industry norms, you may endeavour to raise them to the top tenth of your industry's range. 
Having a website that converts at a level close to the average is a sign that you are underperforming.
A static website misses numerous revenue-boosting opportunities and sinks in the search engine results page rankings. 
The key is to know the typical e-commerce conversion rate and compare your results to it. As a result of this action, they are transformed into potential clients or customers from site visitors.
Why Is the Conversion Rate of Your WooCommerce Important?
The conversion rate is a critical indicator to monitor for any online business. WooCommerce Conversion Tracking is an excellent alternative to retarget consumers based on customer behaviour data or do split tests on your website.
Profits can be more significant by increasing conversion rates. Only 2% of the people who come to your website for the first time make a purchase. As a result, nearly all website visitors are unlikely to convert into customers.
Retargeting or remarketing in digital marketing can considerably enhance conversion rates and return on investment (ROI). 
The higher your sales are, the more probable that your customers will return to your store in the future. Given that most stores only convert 2 to 3% of their traffic, consider how much of a difference one percentage point can make. 
This is because people who have already visited your site are more inclined than new visitors to take advantage of one of your valuable options. The majority of retailers stand to gain more than 20% in additional revenue as a result.
Fortunately, WooCommerce Conversion Tracking works with the retargeting platforms in tandem to provide you with whatever consumer behaviour data you need. You can no longer make decisions based on intuition alone in today's data-driven society.
Let's get started with these five ways to increase your Product Page's Conversion Rate.
1 – Be Sure You Only Use High-Resolution Photos and Videos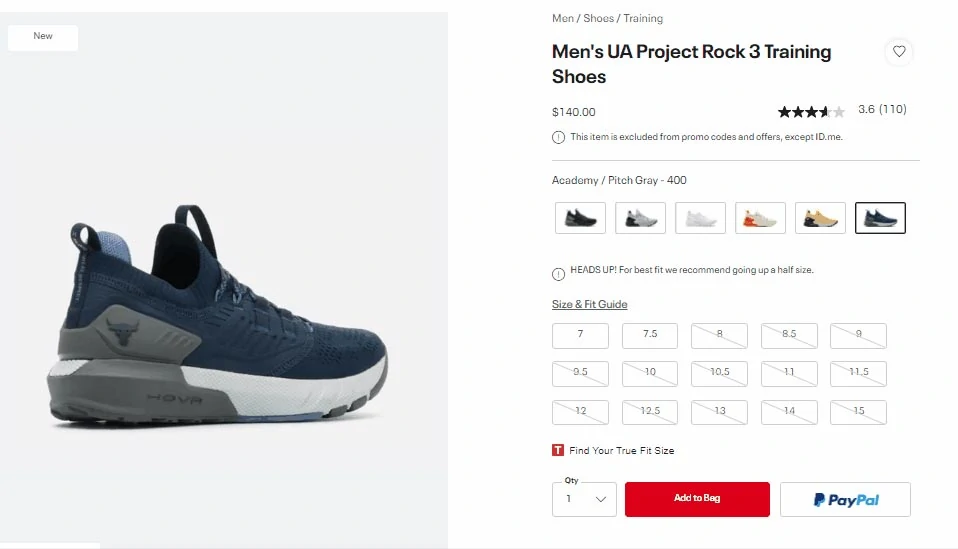 Show a prospective consumer what you'd appear to be like in an online video meeting, for example, if your company offers this service. 
If you use a picture like this, it can assist you in getting the visitor to continue down the sales funnel with more interest.
It is, therefore, a good idea to include more and better photographs on your product page. If your images and videos are not good enough, you will never sell your things to buyers. 
To win over customers, you need to show them what they're missing by using a picture that conveys exactly what your product is like in a way that they can't possibly know.
It's a relief to know that ShopEngine makes adding high-quality photographs as simple as dragging and dropping. It will assist you in producing more visually appealing photographs. 
Using ShopEngine's product image widget, you may change the images of your products. Edit the picture border-radius, gallery thumbnail, lightbox zoom icon, and the flash sale badge.
Also, image optimisation can help you convey your value proposition more quickly and effectively than most copies. However, it is possible to provide short videos of your product in high definition. 
Images and descriptions of products are what most of your customers will see. As previously mentioned, images are what consumers will see when learning about a product for the first time. As a result, they must be of high quality.
The following are a few pointers for good images:
Use photographs of people interacting with your products rather than just product images.
The best thing is to take your own images instead of stock images.
Optimise to speed up the loading time of your photos by editing them.
Try out several photos to see which ones work best for your landing pages.
Aim for eye-catching visuals that respond to the user's input.
2 – Personalise your pages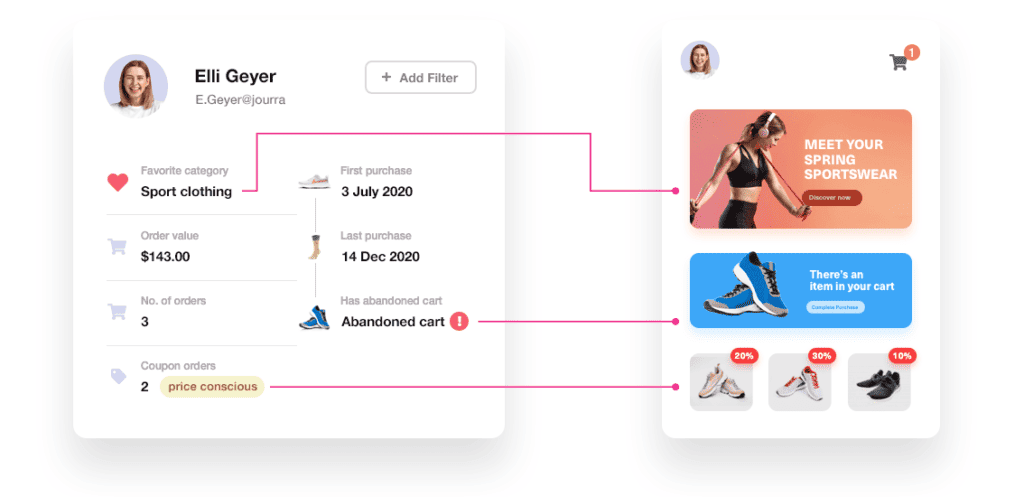 Customers demand a level of customisation. Use a translation plugin to display content in the language of your target audience. 
We'll clarify how to increase your conversion rate by defining your target audience and personalising certain site features for them. For even more customisation, you can use Elementor's dynamic tags. 
As a result, a genuine relationship is formed, and your message is given due consideration.
In addition, you can use automated email marketing to reduce cart abandonment. A personalised welcome letter for a returning consumer is more effective than a generic one.
To provide the most relevant content and a custom-made user experience, personalised websites use information about visitors, such as demographics, firmographics, and previous interactions. 
Make it easy for customers to buy additional products by linking to them or using tags that draw attention to them. 
They may be more inclined to complete their purchase if they receive an email a day or two later reminding them of their action, along with a coupon, of course. 
Site personalisation can help ease the path to a successful conversion for the leads you care about.
3 – Loyalty Rewards and Discount Coupons
In your WooCommerce online store, you may set up various coupon types, including percentage discounts, fixed product discounts, and free delivery. 
The WooCommerce default environment includes the ability to create coupon codes and vouchers. There are many choices, so being resourceful and making the most of coupons is essential. 
Once you've conducted a few campaigns with coupons, you'll be able to use the information you've gathered to come up with new and exciting offers for your customers.
The use of coupons isn't a magic bullet. Increase your WooCommerce sales by using coupons as well. 
When using coupons, you can try to sell products where: 
You have much inventory, 
Do an upsell or cross-sell with some products as a hook, 
Apply it across the board or to specific products/services, 
Experiment with the duration of the promotion, 
Limit it to new customers or referrals or all of them, 
Launch one-day flash campaigns to create a sense of urgency and much more.
For discount coupons, myCred is one of the best tools out there. By utilising this technology, you'll engage your site visitors better and turn them into subscribers and, ultimately, customers. 
Visual options and features improve your campaigns and raise conversion rates.
Customers claim they would not have bought it without a coupon. To top it all off, many shoppers say that using a voucher code helps them decide whether or not to make a purchase altogether. 
Run particular promotions with the proper perks or discounts, utilising the right distribution channels for them if you can learn as much as possible about them.
An excellent coupon is simply one of the processes. You must determine your intended audience and segmentation to distribute coupons effectively. 
Make the most of your social media marketing effort by advertising coupons. You need to get the word out and distribute the coupons to the proper people.
4 – Customise the Checkout Page
Customising your WooCommerce checkout experience is a terrific strategy to increase conversions. 
In this section, we'll take a look at the many alternatives for improving your checkout process. To gather more information from customers before finalising an order, a WooCommerce custom checkout field is essential. 
Your clients are less likely to leave the purchasing process if you make it easier for them to buy your products. 
Additionally, WooCommerce Custom Checkout Fields, including Edit, Delete, and Email, demonstrate how to dynamically modify other fields, for example, eliminating the billing address, adding/editing custom checkout, and storing these custom checkout fields to the database.
Customer confidence in entering their payment information on your site is critical to ensuring that no dangers are involved and that their information is not stolen. 
Optimising your checkout means deleting fields that aren't required and enhancing your site's credibility. 
Third-party plugins, WooCommerce extensions, and personalised development are viable options for customising WooCommerce checkout pages.
5 – Make Your Online Store Mobile-Friendly
Always test the UI on mobile and make sure the speed is adequate. Alternatively, you might have a separate mobile and desktop version of your e-commerce site. 
To better understand how your website will appear to visitors, you have the option to view it on a variety of devices while editing.
If you're looking for a simple solution, you might rely on your hopes and predictions. However, this approach can lead to complications later on. 
If you want complete control over how your website looks on any device, you can do it using the responsive editor in Elementor.
No matter how far along you are in your life, you can never begin too late. Having an online store that responds quickly is essential. 
For your mobile-friendly eCommerce store, I'd like to suggest the following two strategies:
Your WooCommerce conversion optimisation will improve if your store is as easy to explore via mobile devices as using a computer. It's all about the work you put in, the approaches you take, and the techniques you employ.
E-commerce store recovery can be accomplished in a variety of ways. It's easy to create the style you want with the help of dozens of themes that are all compatible and, by default, responsive to mobile devices.
Conclusion
In today's market, it's critical to keep in mind that if you don't put your customers first, they'll go to your competitors. 
You should always look for ways to boost your sales, even if they are doing well. There are many alternatives, and you'll have to develop a creative solution that works for you. 
You can improve your Store's conversion rate by using a combination of UI and UX improvements, testing these changes, and following up on customer feedback.
Conversion optimisation for WooCommerce takes time, and there's no doubt about that. 
Follow the advice in this post to convert your WooCommerce store to the next level. Add a few pages to your Google Analytics so that you can monitor and make adjustments to your website. 
There isn't a single technique you can use if you want to grow your WooCommerce sales. Adding testimonials or countdown timers can increase your conversions. 
There are a few simple widgets you may use to aid your WooCommerce Store's efforts, even though they sound difficult. 
As a result, you need to consider your product or service, your means of delivering it, and, most importantly, your intended audience.