Top 10 Best Premium WordPress Plugins
WordPress is currently the number one Content Management System.
It powers nearly 30% of all websites in the world.
The secret to this breathtaking success lies in the fact that it is super easy to use and offers an abundance of features which can make an excellent website.
Many of these features come in the form of plugins which you will have to install individually.
Some of these feature-enhancing plugins are free of charge, whereas others come with a price tag.
This article will list some of the most popular premium WordPress plugins that are value for money.
These plugins cover many of the crucial necessities WordPress web developers and business owners need to run a successful website and deliver all these features with intuitive styling.
Top 10 Best Premium WordPress Plugins
Visual Composer
Visual Composer is one of the best Drag and Drop website builders, if not the best.
You can use it to create custom layouts for your site without any coding know-how.
The premium WordPress plugin is designed to boil down the entire website-building process into merely dragging and dropping functional modules on the canvas of your website.
Access to rich content elements, some professionally designed templates, a front-end and backend editor with tree-view, and a Visual Composer can help a rookie build a compelling professional website.
Its more notable aspects include advanced design options, custom CSS support, social media integration, WordPress widgets support, Parallax effects, responsive design, and more.
Revolution Slider
Revolution Slider is one of the most popular slider plugins for WordPress.
You can use it to add fantastic slideshows to your website that will increase your user experience and engagement.
Besides looks, the plugin is designed to ensure the sliders do not hamper your site's performance.
It loads super fast and follows the best SEO optimisation techniques.
As far as its features are concerned, everything is focused on making the siders more captivating.
You will get access to an accessible object library at your disposal; on top of that, there are multiple free add-ons like a whiteboard, Typewriter effect, related posts, social sharing, and more.
You will also get useful features such as a 3D parallax effect, a navigation designer, and a drag-and-drop slider builder, all bundled into a fully responsive package.
WP Rocket is one of the most popular premium WordPress plugins designed to help load your site faster.
Loading speed is critical while you are trying to make a successful website.
If the load time exceeds 2 seconds, your bounce rates will increase exponentially.
However, WP Rocket gives you access to many features designed to improve loading speed.
Here is a brief overview of all the features you will get with the plugin.
You will get options such as cache preloading, browser caching, lazy loading, GZIP compression, Minification and Concatenation of JS and CSS.
Many advanced options also hand you complete control over how you want the plugin to function.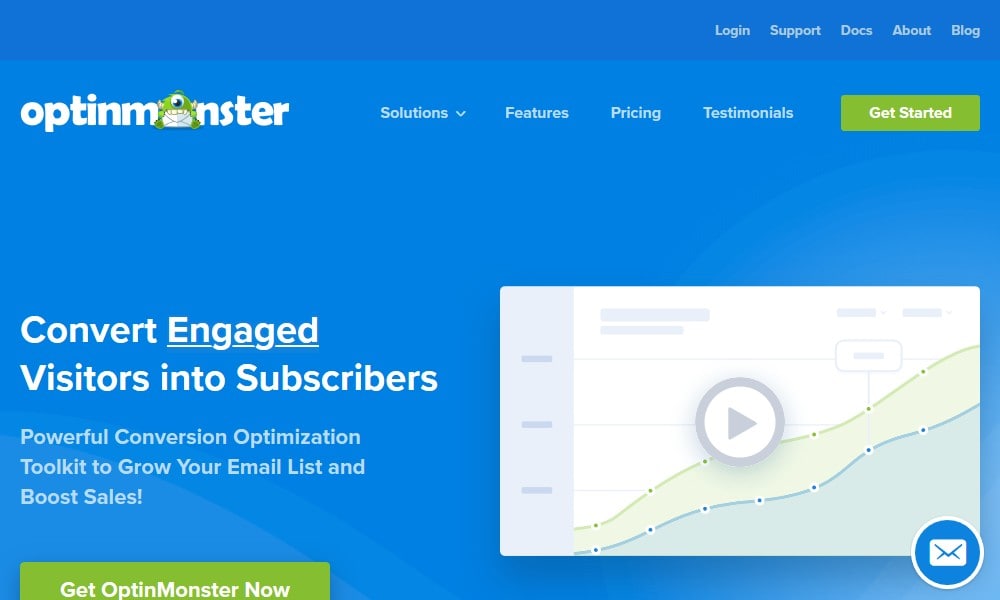 OptinMonster is much more than a simple WordPress plugin. It is a powerful toolkit that helps you optimise conversion rates on your website.
It boasts many features delivered to you in a modular structure.
You do not have to download all its features, only the ones you want to use.
This reduces the extra weight on your website due to unnecessary features.
Now let's address some of the functions we have been praising so much.
You will love the exit intent pop-up feature, which will significantly improve your email subscriber count.
Besides this, the plugin also gives much control over what form you want on your site, with customisation options like opt-in title, duration, loading delays, and so on.
Premium SEO pack is one of the leading SEO plugins for WordPress users.
If you are setting up a website or a blog, SEO is something that is going to be of crucial importance.
If your website follows good SEO practices, you will get a better position on the ladder when people use search engines. This will help you to increase traffic.
Now with this plugin, you get access to a complete set of WordPress SEO features like social sharing, image optimisation, SERP tracking and much more to help you reel in more organic traffic.
Other impressive features include a backlink builder, W3C validator, page speed insights, a 404 monitor, SEO-friendly images, Facebook Planner, and more.
VaultPress is a security and backup plugin for WordPress.
You do not need to be educated on how many security threats, viruses, and malware are lurking on the internet.
Hackers are trying to steal your data or corrupt your website.
For this reason, you need to have a robust security system protecting your website.
Vaultpress is an excellent plugin for this purpose.
Now coming to its list of features, the plugin offers file scanning for viruses and malware, spam defence, fixing detected viruses, malware and other threats, site migration, and automated backups to help you restore your website if any bad happens to your files.
The plugin connects your WordPress website to the VaultPress server to provide you with all these excellent services.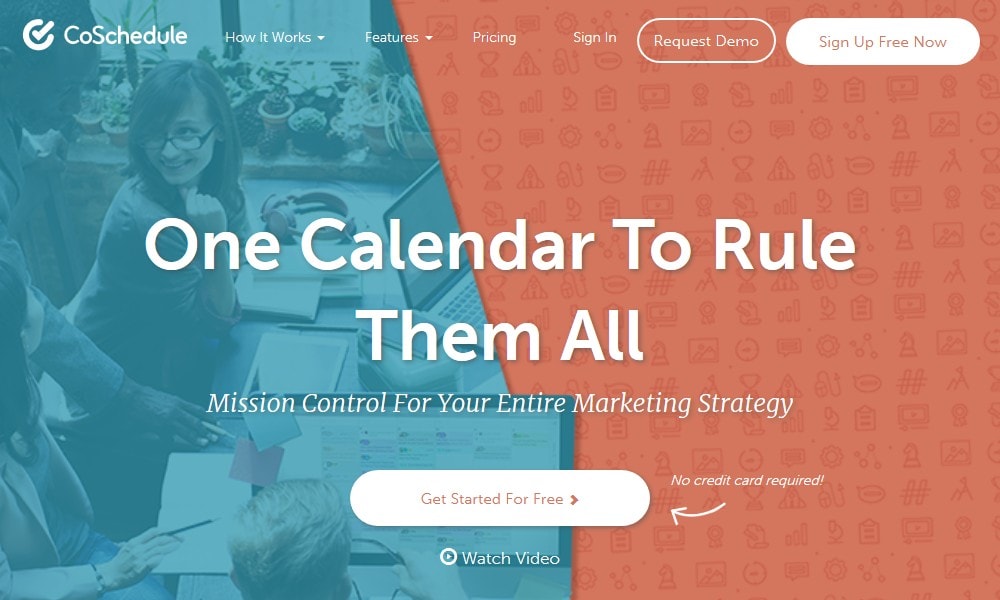 CoSchedule is a scheduler WordPress plugin for keeping track of your content marketing campaigns.
Content Marketing is crucial for a website's growth; however, managing all the planning, writing, and execution can become hectic.
It is a lot to handle, but with this plugin, you will have a complete bird's eye view of your campaign.
These premium WordPress plugins provide an editorial calendar where you can organise all your important dates and events.
You can use it to schedule blog posts, social media messages, team tasks, and so on.
It is also an excellent tool to help improve the coordination between all the other team members.
You can use it to assign tasks, add notes, set deadlines, and much more.
Restrict Content Pro is a content locker/membership plugin for WordPress users.
If you have high-quality articles on your website, you can make a better income by starting a membership plan on your site.
You can use the plugin to restrict nonmembers to some of your high-quality content so that they sign up or subscribe to a membership plan, to gain access.
You can use the plugin to set up different membership tiers with varying pricing and access permissions plans.
There is also a host of options to give you complete control over which content is visible to which users.
Other than this, the plugin enables you to offer discount codes, trial period packages, a filterable reporting module for payment and much more.
WPML is one of the most well-known translation plugins in the market.
If you are going online, you have the potential to touch a global audience.
However, the language barrier might pose a problem, but it can be easily handled with this plugin.
The plugin works by translating all the content on your website, which will not only be a welcome change for your users, but the search engines will love it.
The plugin can seamlessly translate posts, pages, custom post types, taxonomies, menus and much more.
All in all, it supports over forty languages, and it can add even more if necessary.
It boasts plenty of other backend options, giving you much control over how it works.
Gravity Forms is a form-building plugin for WordPress.
It is one of the most elite premium WordPress plugins in its category and provides its users with many amazing features, and it is also super easy to use.
Apart from all its unique features, the other factor that plays a significant role in its popularity is its compatibility with a vast host of popular web applications and online services.
Services like PayPal, MailChimp, Signature, Authorize.net, Slack, Trello, and Survey are compatible.
Besides this, depending on the license you bought, you get access to many form options, email opt-ins, complex scheduling apps, etc.
Then there are multi-page forms, autoresponders, advanced fields, conditional logic, pricing fields, reCaptcha and lots more.
Elementor is the ultimate, free WordPress page builder.
With over 2 million active installs, it's the most advanced drag & drop editor out there, used by professionals worldwide to create high-end designs in no time, without coding.
Elementor has many built-in widgets to help you quickly build any part of your website: images, text, sliders, icons, testimonials, social media, animation and more.
Elementor works perfectly with almost any theme and plugin and will not slow down your existing website.
You can start from a blank canvas or choose from over one hundred pre-designed templates that can be inserted into any page.
The Pro version has super cool features like pop-ups, forms and a theme builder, which lets you design your site's header, footer and archive pages.
RoundupWiz
Creating lists of your favourite tips, resources or tools is a well-known blogging strategy for providing your reader value and the search engines' content. 
RoundupWiz helps you manage your listicle content strategy.
You can choose from a premade template like a list of websites, quotes, tools, and products or build your template to embed into your articles.
Once published, you can use RoundupWiz's share, update, voting, and award embed features to boost the engagement and authority of your content. 
Wrapping up the Top 10 Best Premium WordPress Plugins
So these were our picks for the top 10 best premium WordPress plugins.
If, by any chance, you are a user of some of the plugins we mentioned here, please write about your experience using them.
Others will love to get some insight from fellow readers.
Also, if you believe we left out some fantastic premium WordPress plugins that should have made it into the list, mention your picks in the comment section.
More good options or alternatives are always welcome.
Author Bio: Madan Pariyar, a digital marketing strategist helping clients to resolve their website woes. When not busy with everything, you may find me occasionally watching movies, travelling and spending time with my family.