How to Choose the Best Logo Design Agency?
Every logo design agency has different qualities that set them apart. Evaluating whether the agency has the experience, skills, and resources necessary to create a logo that will get results is essential.
In today's digital world, a business logo has become necessary in defining a business's brand identity. The design of a logo is a crucial part of developing a brand image; as such, logo design is a critical element of every business's marketing strategy. When choosing a logo design agency, a small business owner must consider many factors. There are many factors to consider, so we've compiled some of the most important ones.
Choosing a logo design agency is an important decision. It's not only important because the logo design agency you choose will be responsible for the look and feel of your business but also because it sets the tone for the rest of your business and marketing efforts. Your logo is the first thing people see; if it doesn't set a good impression, you could miss out on potential customers. But how do you choose the best logo design agency? What does it take to make sure you get the best result?
1 – Outline your project Brief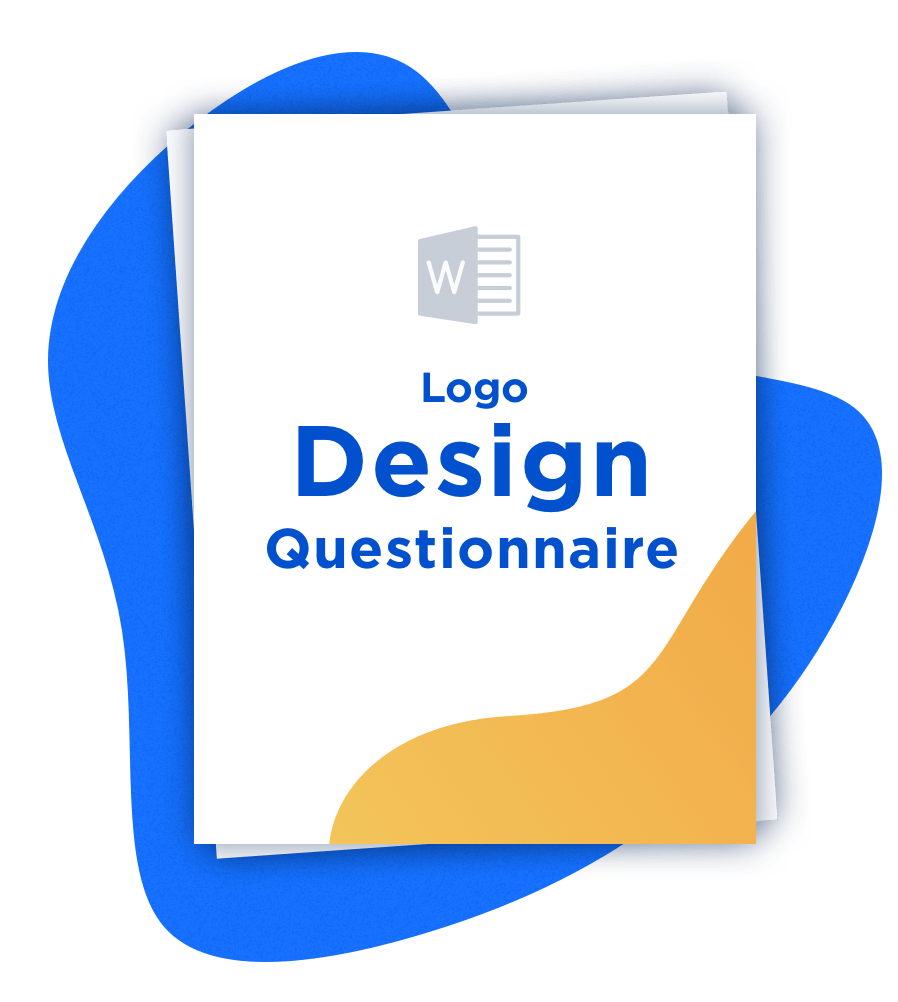 While working with a design firm can help you get your ideas on paper, it's important to remember that logo design isn't something that can be handed over to a stranger and turned into a final product. It takes skill and expertise to create a logo that reflects your brand identity, and the right logo design agency can bring that out in their designs.
If you think about it, designing a logo for yourself is pretty straightforward. You already know what makes you and your company unique and how you want it to look.
However, when you outsource the job to a design firm, it can be hard to tell whether they are doing a good job. If you hire a design firm, ask them to explain why they came up with a specific design and how they decided to create it. In addition to knowing your brand's needs, the design firm should be able to articulate what they like about your company. After all, you're paying them for their opinions and insights, and it's in your best interest to understand what they see in your brand.
Asking your logo design firm to explain its creative process can go a long way in helping you make an informed decision. Creating a logo is an essential part of the branding experience, so ensure that the design firm understands the details of your project and can communicate the results to you.
Before you pick up the phone to talk to a potential logo design agency, it's crucial to have a conversation with them to determine whether or not they are the right fit for your business. This includes things like budget, timeline, and expectations.
To determine the size of the logo design agency's team, it's helpful to know the number of employees in their entire company and how many people are currently on your project. If a design firm has many employees, it may mean that they're using freelancers on the side. If they have too many people on your project, it can affect the quality of the work and the speed at which it gets completed.
The timeline is one of the most important things to discuss with a design firm. How long does it take for them to develop the concept and design the logo? When will it be delivered to you? How often will you need revisions? Ensure your logo design firm has a realistic and flexible timeline for your project.
You should also find out how much they charge. Do they charge by the hour? Do they offer a fixed-price quote or hourly fee? What kind of experience do they have in your industry? The answers to these questions can give you a clear picture of the quality of their work and the cost of your project.
The final thing to discuss is the quality of the work. Ask yourself if you'd be happy with a designer's work or prefer to work directly with someone on your project. When working directly with your logo design firm, you can oversee their work, ask them to make changes to their design, and decide what to keep and ditch.
The right logo design agency should be a good match for your company and your needs. They should be willing to give you a few options and make revisions as necessary, and they should deliver a high-quality, polished logo that reflects your brand's identity.
When you're looking for a logo design agency, you want to find someone who is:
Clear about your brand identity
Creative and talented
Easy to work with
Timely and responsive
A well-known brand
An established logo design agency
A design firm with a solid reputation
2 – Find Some Examples of Work That Reflects Your Business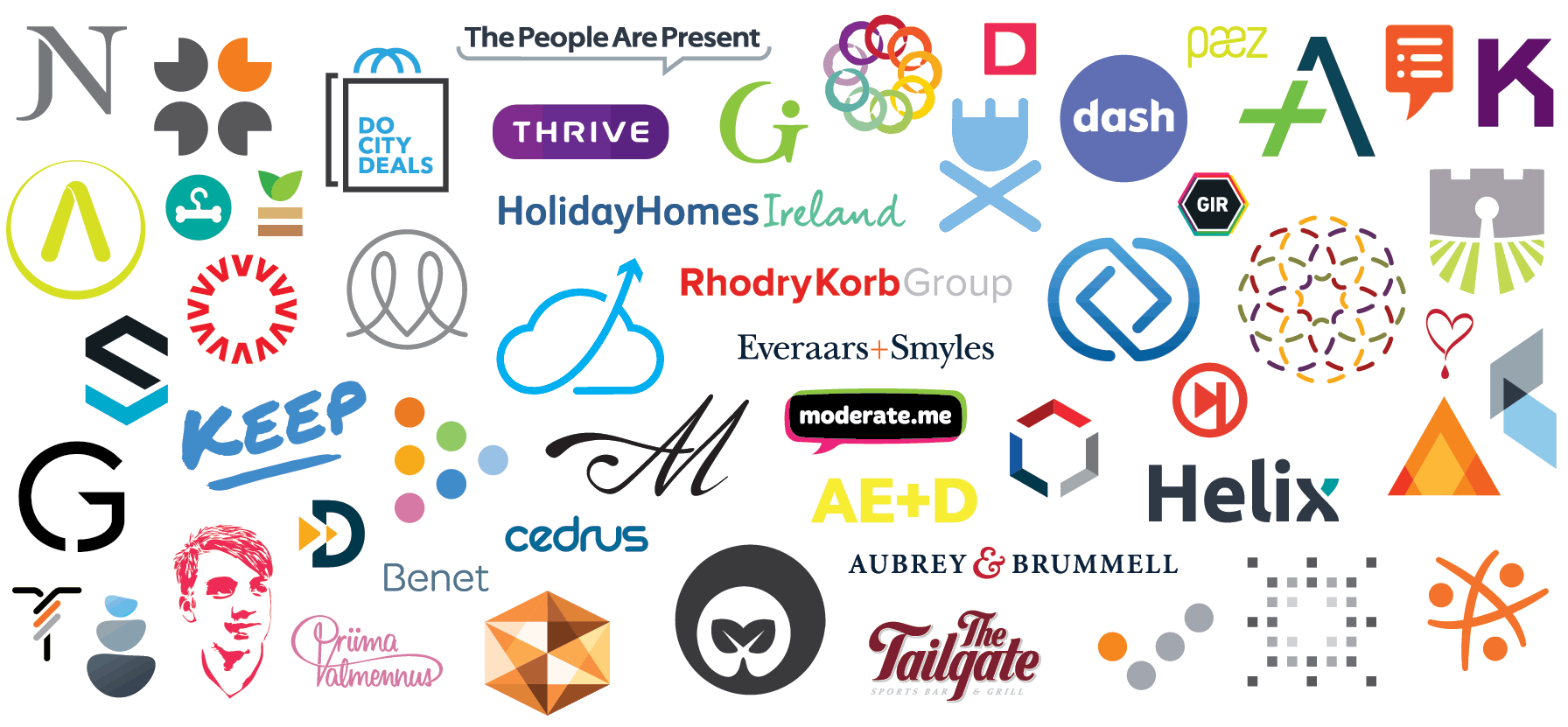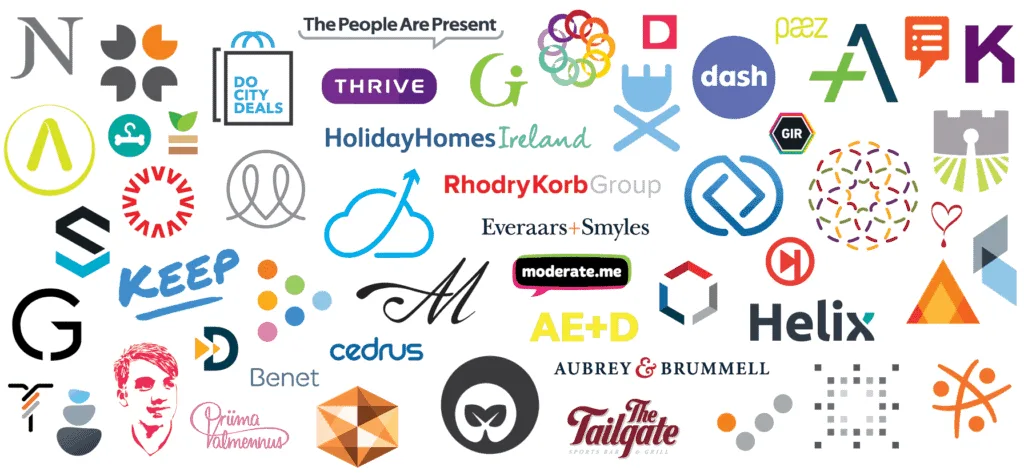 You are looking for a logo design agency capable of producing logos that reflect your company. This is because a great logo is essential for branding your business.
You might be wondering why your logo needs to be so important. The truth is that it's the visual representation of your company. It's the first thing potential customers see when visiting your website or shopping online.
When it comes to a logo, you must choose a logo that truly represents your brand. While this sounds like an easy task, you'll be happy to know that it's not. This is because many factors can influence your decision.
For example, when you're selecting a logo, you'll want to consider your budget, your goals, and your desired timeframe. If you're looking for a logo that you will use for a long time, it's probably a good idea to avoid anything that will look outdated quickly.
The same is true if you want to be able to customise your logo later on. If this is the case, you need to choose a design that will allow you to update it at any point in the future.
Another consideration is that if you're a startup, you'll want to choose a design that reflects that. This is because startups are typically young companies with a limited amount of money they can spend.
The truth is that you must select a logo design agency capable of creating a logo that reflects your company. This is because a great logo is essential for branding your business.
Logo designs are a great way to get your brand noticed, and they're also a great way to build trust and credibility. It's also the best way to generate a strong return on investment.
Once you've selected a logo design agency capable of creating a logo that reflects your company, it's time to start working on it.
3 – Search Online For Agencies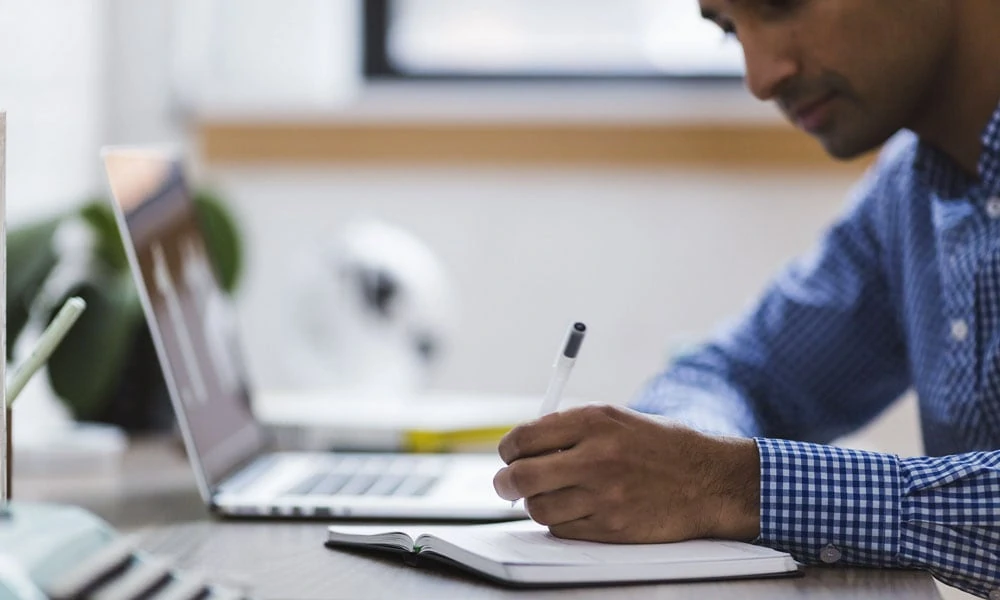 Logos are a powerful part of any marketing strategy. They're typically used to make a brand memorable, but you can also use them to communicate your company's message to customers and potential customers. But it's not just about creating a beautiful design; a logo should represent the company. A well-designed logo can boost a company's image, increasing customer loyalty and brand recognition.
If you're thinking of getting a new logo for your business, it's essential to make sure you hire a logo design agency that can create a genuinely effective branding system. Here are some reasons why you should choose to work with a professional graphic design agency to create your logo:
They Know Branding
A good logo design agency will have a strong understanding of the fundamentals of branding, such as user-centred design. They'll know how to research your company's audience adequately, apply the principles of typography and colour psychology to your brand, and use design elements and imagery to convey your company's story. They'll also clearly understand the business objectives your company wants to achieve.
A Good Logo Design Can Make or Break Your Brand
The design of your logo can have a significant impact on the success of your business. It can be the difference between making and breaking your brand.
An effective logo design is based on three core design principles:
Keep it simple: a logo should be easily recognisable as belonging to a specific brand and be simple to replicate.
Be memorable: your logo should be memorable in its own right, without being too similar to your competitor's.
Be consistent: your brand should have consistent visual language. If your brand is all over the place, it will only confuse your customers.
Logo designs are constantly evolving and changing, so staying current is essential. A logo design stuck in the past may have been outdated long ago. A unique and visually exciting logo may not look the same in the future.
Your logo is a central part of your brand, so it's essential to get it right. When your company logo is ineffective, it can hurt your business and damage your reputation.
Can You Create a Brand Without a Logo?
You may want to skip the logo entirely, but if your business wants to develop its brand, a logo is an essential part of the process. Without a logo, your brand will have no distinct visual identity.
The truth is that a logo is more than just a design element. It's a piece of your business you can't replace once it's created. If you're looking to improve your brand, a great logo is one of the best ways to do it.
4 – Check Out Their Website and Portfolio
When designing your website or brand, you have complete control over what goes on. However, if you want to create something beautiful or professional, it might take a bit more effort. That's where a logo design company comes in.
A good logo design agency will give you plenty of design options to choose from and ensure they understand your business, style, and goals. They'll ensure everything works together and can even offer input on any copywriting changes you want. But, just because you've found a few design options doesn't mean you're ready to hire. Here are a few reasons you should look at the sites of your favourite design agencies first:
They've been doing this longer
As a general rule, your logo design agency should be able to tell you how long they've been doing this. This gives you an idea of how much experience they have and whether or not they can help you achieve your business goals.
There's nothing worse than coming across a new logo design agency for the business. If a logo design company is new, they may not know what clients want or how to execute a design.
If you find a logo design agency that has been around for a while, you know they've built a portfolio of work and a reputation for creating quality logos for their clients. If you need a new logo design agency, your first step is finding out how long they've been in business and if they've been successful at meeting the needs of their clients.
They'll give you advice
The design professionals at your logo design agency may be able to give you advice on ways to improve your design. They may also know of other resources and experts that will help you further refine your logo design.
Some designers may offer design ideas without knowing whether or not they would be a good fit for your business. Others may have a particular approach that doesn't work for everyone but still offers a good perspective.
For example, your logo design agency might suggest using many colours. Some clients may love the pop of red in their logo, while others may prefer a more subtle approach.
There are many ways to present a logo design that may or may not be the best fit for your business. Your logo design agency may know of a few other design ideas that they believe would be great fits for you.
Your logo design agency is familiar with your business
Even though a logo design company is a stranger to your business, there's no reason for them to know your business as well as you do. It would help if you made sure that the team at your logo design agency understands what your business does and what the expectations are for your logo design.
If they have questions about the logo design project, they should ask instead of assuming.
They can offer insight
Logo design companies are experts at understanding the ins and outs of the business world. As such, they can often offer insights into the type of logo design that will be the most effective for your business.
Many logo design agencies have developed relationships with freelancers, so they may connect to other designers who can offer design ideas outside the box.
Some agencies may know of design teams that have the skill to create high-quality, eye-catching designs. They may have a relationship with these designers, making it easy to determine if they're a good fit for your business.
Generally, a logo design company with a solid design portfolio and a good reputation are more likely to provide the kind of service you need.
5 – Follow Them on Social Media
In an online business, people need to rely heavily on the Internet to learn more about the products and services offered by their clients. This can make it challenging to keep up with the competition and keep their audience informed.
Many businesses have social media accounts they are reluctant to use. This is usually because they don't know what to share or fear it could affect their reputation.
Logo design agencies take the guesswork out of social media and provide various options to suit your needs. They will create and publish the content, so you don't have to. This saves time and energy, allowing you to focus on your business rather than wasting time posting content.
There are many advantages to having a logo design agency on social media. Here are some of the reasons why:
It Increases Visibility
Your social media profile has the potential to attract visitors. When someone comes across your account, they may want to learn more about your company.
They Can Help You to Promote Your Products and Services
Logo design agencies create content relevant to your business and share it on your behalf. This helps to build trust and credibility.
It Helps You to Get Involved in Communities
The logo design industry is competitive and must be visible if you want to succeed. By creating your content, sharing it with others, and interacting with them, you will gain followers who want to see more of your work.
You'll Be Able to Find New Clients
SEO agencies can help you to increase your search rankings and bring in new clients. However, this isn't guaranteed.
6 – Narrow Down The Selection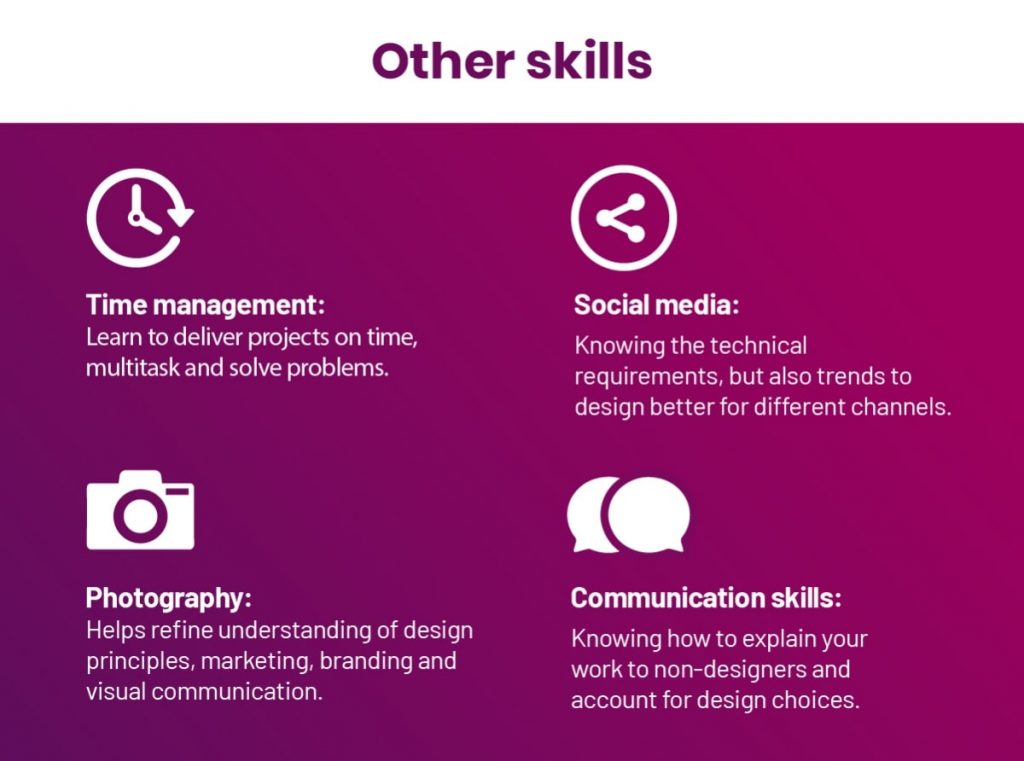 Finding a logo design agency is a big decision. It will affect your business and its future. Therefore, before hiring a company to design your logo, you need to narrow down your options and choose the one that suits your business.
To make this decision, you need to consider many factors.
1. How experienced is the company?
The first thing to ask yourself is how experienced the logo design company is. This will tell you if they have the skills and experience necessary to handle the task.
2. Do they have a portfolio?
You will want to look at one of the main things when choosing a company in its portfolio. This will tell you how well they do their work. You should see a wide range of logos representing different industries.
3. Do they offer free revisions?
Another factor to look for is whether the company offers free revisions. Getting as many revisions as possible is essential because you can continually improve the logo.
4. Can you ask them to show you examples of past projects?
You should ask the company for a few previous work samples to see how they did. If they don't show you any samples, it could mean they are not confident about their ability to create an excellent logo for your business.
5. Is the process transparent?
Another thing to consider is whether the company has a straightforward logo creation process. You want to know what steps they go through to come up with an excellent logo for your business. You also want to ensure that they have a transparent payment process.
6. Do they have a clear pricing system?
The last thing to consider when choosing a company is its pricing system. When you hire a company, you want to be able to pay them according to what they charge. You want to see what it will cost to create your logo.
A good logo design company will provide you with all the answers to your questions.
7 – Make Initial Contact to Discuss Your Project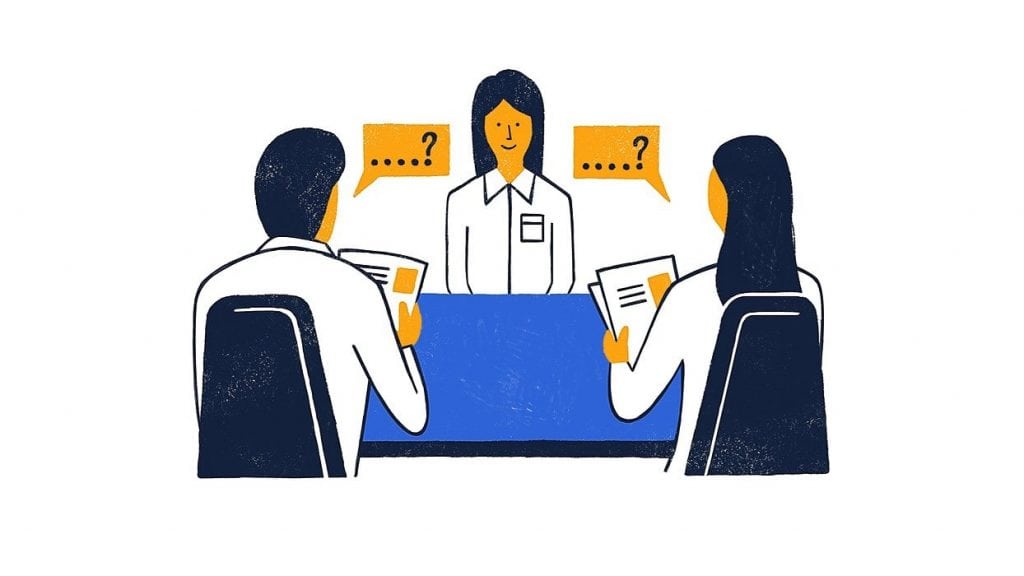 After you've done the initial research and planning, your first step in working with a professional logo design agency should be to determine what the best logo design company to work with is. Finding a logo design firm that suits your needs and budget is vital to a successful project.
First, you need to identify your priorities. Which are your biggest concerns? For instance, does your business need to stand out from its competition or is your goal to create a logo that looks professional? Do you need a specific style of a logo? If so, you'll want to narrow your search to a few companies with a specific style.
After deciding what type of logo you want, you'll want to narrow your search based on your budget. Do you have a limited amount of money? Are you willing to spend more?
Do you have a time frame for the design? If so, do you need to have it quickly? You can also look at a logo design company's portfolio to see if their previous work aligns with your business.
Once you've narrowed your list, you can start looking at reviews of logo design companies on sites like Google and Yelp. You may also want to read other client reviews to see how well the company responds to client requests and complaints.
The key is finding a company that offers quality services that fit your needs. This means finding a company that can deliver the results you expect for your budget and timeline.
How to Avoid Logo Design Firms that Fail to Deliver?
Unfortunately, many logo design firms fail to deliver. A few red flags suggest that a logo design agency is not a good match for your project. Some of these red flags include:
The company is too expensive for your budget
The company does not respond to your inquiries and requests
The company does not provide customer service
The company has a very short deadline for the logo design project
The company promises a specific style of the logo, then delivers a different one
These red flags can cause problems for your project and even prevent you from hiring a logo design company. If you're worried about getting a logo that doesn't meet your expectations, it's a good idea to ask the company to provide samples of their logo design work.
8 – Ask Questions
There are many essential aspects to consider before you hire a logo design business. We've put together a short list of questions you can ask any logo design business to evaluate whether they're a good fit for you and your needs.
How long have they been in business?
Do they offer references?
Will they provide an estimate for completion time?
Do they provide ongoing support after the project is completed?
Do they provide design assistance beyond just creating the logo?
Are they aware of industry standards and trends?
How do they protect your personal information and data?
How do they organise your logo design project files?
Will your logo design company use the correct licensing and copyright information?
How will you communicate with me during the project?
How will you manage the project and deliver the final logo?
Do you charge extra for rush orders?
What have other companies working with you on before?
Have you worked on a similar project to this one before?
What's your favourite thing about working with clients?
9 – Decide on the Best Fit for Your Needs
While choosing a logo design agency to partner with can be stressful, you can save time and get the best results by working with the right agency. Before choosing a logo design agency, consider the following:
Check references
Ask people you trust if they worked with the agency. If they did, ask them to share a couple of examples of the work they did together.
Do the design research
A little bit of research will go a long way. Check out their website to get a feel for the kind of work they do. Also, check out some of their other clients to get a sense of their style and vibe.
Think about your branding goals
Before hiring a logo design agency, figure out what brand message you want to convey. Do you want to convey a fun and playful brand or a professional and polished one?
Think about your budget
How much are you willing to spend on a logo design? A basic idea would be to keep it under $1,000. If you're able to spend more, that's fantastic.
Consider your timeline
Your logo design agency should be able to accommodate your needs. If you need your logo design quickly, some agencies may not be able to meet your expectations. However, you might need to pay for a rush job if you've got a tight deadline.
Look for a company that's transparent and easy to work with. Make sure that their team can work on multiple projects and is diverse.
Remember that your logo is your first impression with customers and clients. It should help your business stand out from the crowd and ensure that your brand is memorable. When your logo is done well, it will tell your customers and clients about the quality of your products or services and reflect your overall brand values.
10 – Build a Relationship
Logos are part of our everyday lives. Whether on a car, a home, a company name, or anything else, logos can add meaning to everything they surround. And they're not just for business — logos can also serve as beautiful, eye-catching elements in your personal life.
But as you might have guessed, building a relationship with a logo design agency isn't always easy. How do you know whom you can trust with many companies and designers? What's more, if you've never worked with a designer before, how can you get to know them?
Fortunately, several ways to build a relationship with a logo design agency can benefit you and your business. For instance, it's a good idea to visit a gallery of their previous work to get a sense of their style. Once you've established that you're interested in their services, ask questions about their experience and credentials to help narrow down the field.
Once you've settled on a designer, you can set up a call to discuss your goals and determine how your project might fit into their schedule. If you're working on a long-term project, it's essential to ensure you can get along with your designer; if you're working on a big event or project, meeting with the team before the event is essential to ensure that the designer and your team are on the same page.
Meeting them in person is also helpful if you're uncomfortable talking to a designer over the phone. This is a great way to get a feel for their personality and style and to see their office and equipment.
Finally, you can share photos and ideas to get a feel for your relationship with a designer. As you build your relationship, you'll learn more about your preferences and style, which will help you find the right designer for your project.
Wrapping Up
In the design world, many agencies offer their services to different industries. But what makes one agency better than the other? And what does each offer that makes them so unique?
Choosing a logo design agency can be a daunting task. So how do you know which ones are worth your time and money?
Well, we've done the legwork for you. We've compiled a list of the best logo design agencies to help you find the perfect fit for your business.
We've also created a list of the top 10 logo design trends to watch out for. This way, you'll know what's trending and which trends you want to avoid.
Want to learn more about how to choose the best logo design agency? Check out this blog post!