4 Reasons Your App Needs The Support Of A Website
Apps are a great source of passive income, but only when they have enough users. Getting enough users is the job of a holistic marketing strategy.
However, many app developers limit their marketing efforts to social media ads and App Store Optimisation (ASO).
When done right, both these strategies have incredible potential. However, there is more to marketing on the web.
Having a website dedicated to your application can open new brand new avenues where you can reach an utterly untapped section of your target audience.
Think about it, almost everyone that is using the web to look for information owns a smartphone. This means that the people looking for information relevant to your app are all potential users you cannot reach if you only keep optimising for the app store.
With that said, many app owners are so incredibly busy with building a bug-free product that building a website and investing efforts and money into marketing that website may seem like an unnecessary undertaking.
This is understandable. Marketing a website is a demanding task, and getting results can take a long time. However, as an entrepreneur, you must think long-term and look at the big picture.
Investing in a website may initially demand a bit of monetary investment (you will have to pay a web design company to build the website) and some serious effort. Still, once the results become apparent, there is no turning back.
Still not convinced that your app needs a website? Check out these benefits of the same:
App Needs Pre-Launch Awareness
Many apps are launched every day, and their launches go unnoticed; you can effectively address this challenge with the help of a website.
This is true because you cannot optimise the app download page for visibility and conversions (downloads) until you launch your app. Similarly, you cannot do paid social media promotions for an app that isn't live.
However, you can build a website and produce content that makes people curious about the launch of your app.
You can create a buzz during the time you spend developing your application and ensuring that you start attracting users when you launch your app on the App Store or Play Store.
You can populate the website with content that talks about how your app makes your users' life easy. You can upload screenshots and demo videos that give users a taste of the app.
Then, you can utilise the website to attract paid and organic traffic of people that will be excited about the launch of your app.
Show Everyone Why Your App Is Awesome… Without Restrictions
One of the biggest challenges of marketing on app marketplaces (and nowadays, on social media) is that they come with many restrictions.
For instance, the Google Play Store only gives you 4000 characters to talk about your app and give users all the information they need to decide to download your app.
It might be enough for some apps, but most app owners find themselves getting creative with their copywriting skills while writing their app's Play Store description.
This challenge is eliminated when you have a website or a landing page. You have the complete freedom of adding as much content to your website as you think is necessary.
Similarly, when you have your website, there is no restriction on how many screenshots you can add or how many demo videos you can host.
Not only does all this website content enable your users to make a more informed decision when it comes to downloading your app, but it also shows them that you mean business.
It shows users that the app developers (you) care about their users enough to put efforts into developing a website that informs them about the application before asking them to download it on their devices.
Speaking of delighting users, providing quality support within your app has almost become a mandatory feature to include. However, a website can even improve the support experience of your app. Read on to find out how.
Alternative Point Of Contact For Users
When you have a website, your users have an alternative point of contact to try when they require support. This can act as an excellent backup for instances where the users cannot access the support options available on your application.
At the same time, the website also offers a point of contact to all the users that are still considering downloading your app.
Using your contact information on the website, they can reach out to you and clear up any apprehensions or questions that may be preventing them from downloading your app or becoming a premium user.
Alternative Source Of Income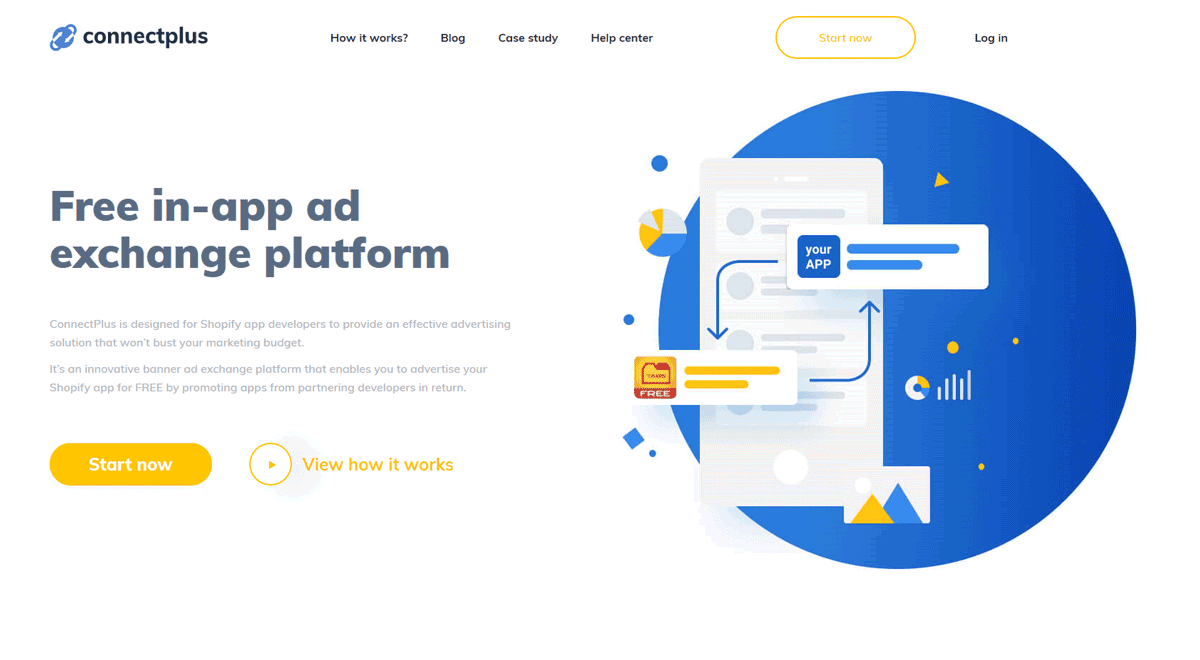 When you are using a website to inform and delight users while also promoting your application, you will naturally be attracting many users to that website.
Suppose there ever comes the point where you are unsure about what content you should produce.
In that case, you can always enlist the help of an SEO tool like RankWatch to conduct competitor research and discover content ideas working in your industry.
Alternatively, if you want to take your website's ability to attract organic traffic more seriously, you can work with an SEO company.
This will allow you to attract organic traffic on autopilot mode while you focus on making your app more delightful.
Whatever method you use to attract traffic to your website, remember that even this traffic can be monetised with ads and affiliate links, enabling you to create a second passive source of income.
Conclusion
When one looks at all the benefits that a great app can gain from a great website, creating one seems like an obvious course of action.
From making sure your app enjoys popularity from the day of its launch to delivering a delightful experience to your users before and after they download your app, a website can be an incredible asset when it comes to app marketing.