12 Simple Tips for App Branding Success
The key to an effective app branding strategy is to choose a name and visual style that sets the tone for your entire experience.
When it comes to app branding, there are two major camps. Some believe that creating a unique and memorable logo and an icon will be enough to distinguish their brand from all the others. 
Others believe that using a strong colour scheme, branding text, and a consistent look-and-feel will make it easier for customers to identify their app and connect with their brand. 
While both approaches are good, they have different pros and cons. For instance, while some say that a strong brand name will automatically draw in users, the other camp says that customers won't come to your app unless they know about it.
App development has exploded over the last few years, with over 3 million apps available on Google Play alone. With more than 80% of mobile users saying they use their smartphones while in the bathroom, having a good brand identity is key to grabbing attention from people as they navigate the app store.
1 – Choose your name carefully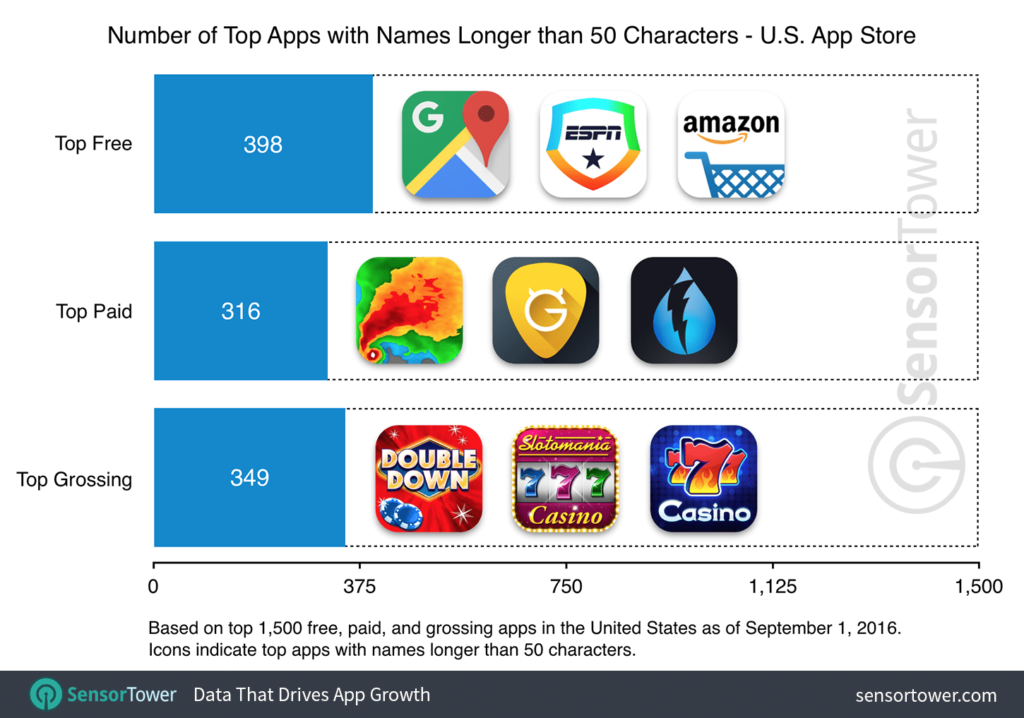 The app name is not only important, but it's also an emotional choice. Choosing a name is just as much about branding as a convenience. 
Remember that your name should reflect who you are and what you're all about. If you're selling a product that doesn't have a brand attached, your name could help solidify your app branding. But if your brand isn't clearly defined, your name could do more harm than good.
Names are one of those things that seem like they're not that important until you need them. I love these two books by Brian Dean called The Copywriter's Guide to Names and The Copywriter's Guide to Company Names. 
Brian talks about how important it is to be thoughtful and intentional about choosing a name for your company in his book about names. He explains that if you're not careful, you could choose a name that makes you feel proud but turns your prospects off.
2 – Find a visual icon or logo that resonates with you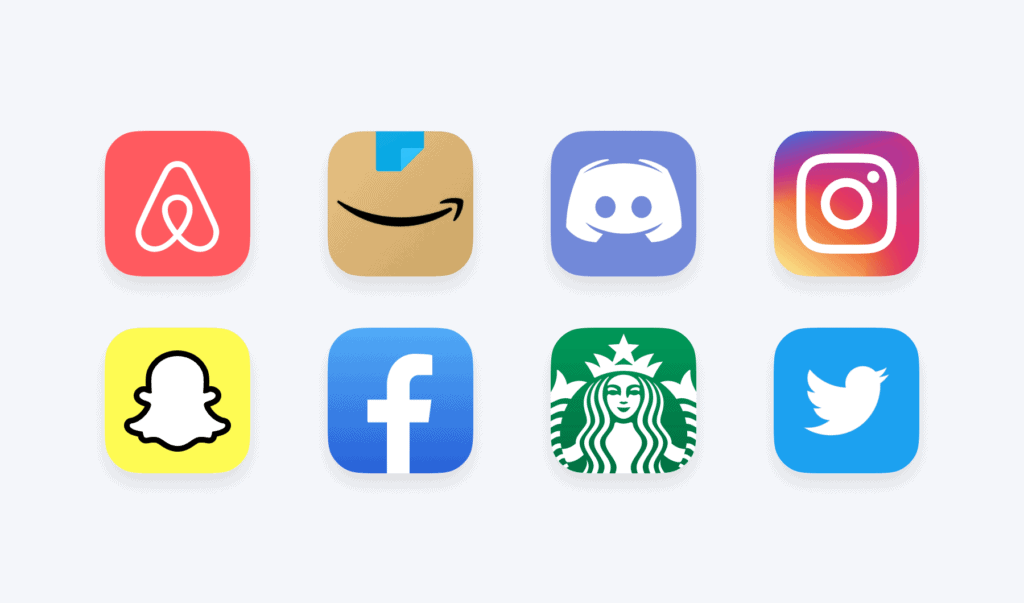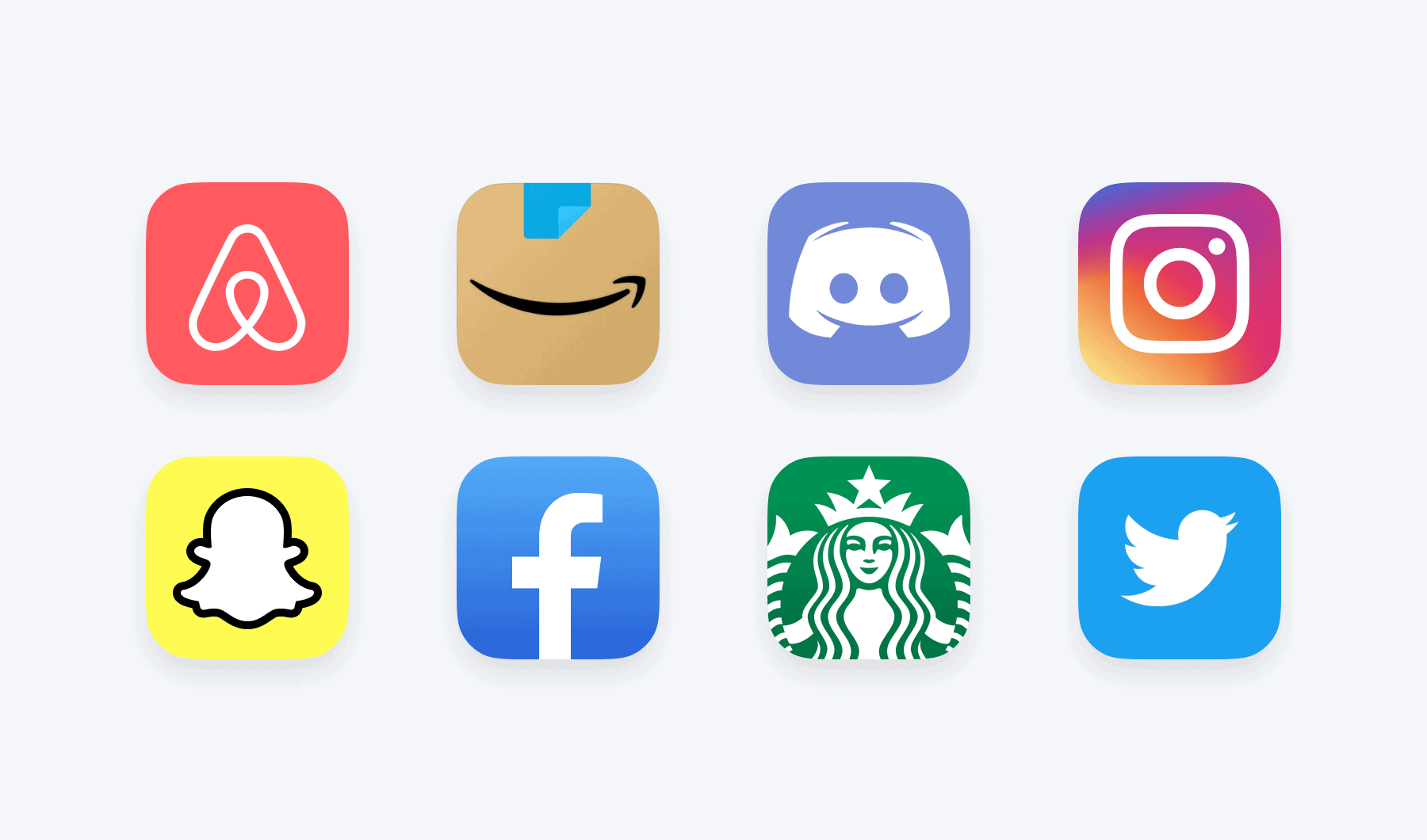 For most of the apps on my iPhone, I have a specific favourite icon or icon combination for the app. The same thing is true for apps on my Mac. 
When I'm thinking about downloading an app on my phone or laptop, I often check the icon first. This is an effective way to choose an app, and it helps the app stand out in a crowded market. 
If you have an app or a new app that you created, this is a great time to think about what you want the icon to represent. It should help your audience understand what the app does without having to read any text.
Visual icons are compelling when it comes to getting the user's attention. They have a direct impact on the emotional response of your potential customers. 
In this case, you will need to find a visually appealing, iconic image that encapsulates the value your product can bring. This can be anything from a picture of a smiling puppy to a red flag or a dollar sign (if you're selling an app that costs money).
You'll likely have seen hundreds of icons and logos over your lifetime. But if you're struggling to come up with a single, standout icon, we've got some tips on how to figure out what icon speaks to you and your brand the most. 
Try these three methods: 
Think about what your app does 
Use Pinterest or Google to find the most famous icons and logos 
Ask others what they like most about your brand
3 – Build a brand identity that will appeal to your audience
Your brand identity is the visual and emotional impression you leave on others when they interact with your brand. Think of it as a business card. The card contains all the essential information about your company. The same applies to your app branding. To create a positive brand identity, focus on what your app stands for and the image it conveys.
What makes your app unique and worth paying for? One thing people do pay for is quality. They don't just pay for the price tag. They're willing to pay a premium for something genuinely better than what's already there, even if it costs more. Find your brand identity. Be authentic.
4 – Design your app branding to be consistent across all channels
Today, consumers are used to single brand identity for both mobile and desktop applications. And because of this, app developers need to ensure that they have a uniform brand image across all of their platforms. 
This makes it easier for users to remember your brand and more accessible to get around your app when switching between multiple devices.
Branding is the essence of your product's personality. By that, I mean the overall look and feel of your app. For example, if your brand is cute, you also want your app to be cute.
There are two ways brands and apps need to be similar or consistent: visually and functionally. 
Visually, it means using the same colours, fonts, and imagery. Functionally, it means having standard navigation, content types, and functionality.
People don't typically think of apps as brand assets. But it's one of the fastest ways to build brand awareness and trust online, according to a study by Brafton Consulting. They found that apps can be used as touchpoints for brands and retailers across all channels and that if retailers can develop strong app-specific brands, they'll reap the rewards in the long run.
5 – Create a robust website that reflects your brand
If the homepage is the first thing prospective customers see when they arrive on your website, your website must reflect your app branding. Make sure you're communicating the benefits of your app and your products or services. Consider creating a hero image that tells a quick story that people can't help but read.
I'm sure you've seen the same advice repeatedly: you need to have a great website that reflects the app you're offering. Why is that? Well, the same reason that if you go into a restaurant and see a menu with only one type of cuisine, you're unlikely to choose that restaurant. And even if you go there anyway, you're probably going to order something different. 
So if you're trying to sell an app or service, people are likely to assume that the app or service is limited and boring. If they like it and decide to download or buy it, they'll tell others about it, spreading the word.
6 – Make sure your app is optimised
This means you have to make sure that your app looks good and is easy to navigate. Make sure that it has a clean and simple design that is clear and easy to use.
If your design is difficult to navigate or complicated to use, it will be more difficult for users to find what they're looking for. Users will only stick with your app for as long as they find things to do.
If they can't find things to do, they will be frustrated and leave your app. This makes your app less effective.
Whether you're building an iPhone app, Android app, or Windows Phone app, this is true. You need to consider all three platforms when you design your app. It's better to have your app work well across all of them than to have to redesign your app multiple times.
We're all guilty of putting our best foot forward and thinking that the design and usability of our app are enough. But the truth is, you should focus on both—design and usability—to reach and convert customers. You don't want to create a fantastic app to lose customers because it doesn't perform well.
An app with low performance, especially when it comes to loading times, isn't fun. If you're interested in keeping users happy, optimising your app can be a critical part of your overall strategy. 
To start, take a look at your app's load time. Are there too many images, buttons, or fonts? Is there too much complexity? These questions and more can help point you in the right direction for improving your app's performance.
7 – Put your best foot forward with an app update schedule
A large part of the app store experience is the daily grind of looking at new releases and deciding whether to install them. The challenge is deciding what to install. 
An app update schedule can help. The key to any app update schedule is consistency. A good app update schedule sets you up for success by giving your app's users predictable dates to check for updates and keeping you up to date with the latest changes that can affect your app.
There's a reason why Facebook and LinkedIn put out new updates and changes to their apps every Monday morning. According to the most recent data, the average user is more likely to use the service if there's a new feature. While it's not necessarily something you'd choose to do on a Monday, you may want to start thinking about how often you'll be updating your app.
8 – Keep your app fresh by creating new features
One of the biggest mistakes I see app developers make is to focus all their energy on making the same old thing better. It would be best if you were trying to find new ways to engage your audience continually. 
I'm not a fan of the term "feature" for apps. Features are static. You build things into your app that don't add value to the user experience. It's not until you start adding new features and engaging with your users that you'll find what you're looking for: engagement.
Creating a new feature that will add value to your business is the best way to keep your app fresh. It's not enough to update your app. 
Instead, you need to add a new feature or two valuable to your customer base. For instance, if your current app is a social network app, adding a video feature might be a great way to keep your customers engaged with your app branding.
A website can be your sales and marketing funnel, but you need to think beyond that. Think about how your app branding could come to life on the web. 
Social media gives you a platform to connect with your target audience and spread your message. Facebook, Twitter, and Instagram all have ways to advertise within their networks and are great places to share your content.
10 – Don't ignore paid advertising and promotions
If you're a startup founder, it's easy to believe that free is the only way to go. But just because something is free doesn't mean it won't cost you. 
If you're going to try and monetise your app, you need to consider other means than simply relying on free users. This is especially true if your startup is struggling to get any traction. How can you expect to attract advertising revenue if you can't attract paying customers?
The key to driving downloads is to pay attention to what consumers are interested in and what they need in the same app. In addition to using the principles above, the trick is to understand the value and benefits of your app before you launch it and then pay attention to what people are saying about the app. That's especially true of paid advertising and promotions.
11 – Get your team involved from day one
By the time a startup reaches $1M in annual revenues, most teams have experienced success and can begin to see the benefits of the hard work and long hours. 
However, startups need to maintain their early momentum because they may not have the resources to spend on marketing and growth until they reach profitability. As such, every member of your team should be fully invested in the growth of your product from the get-go. 
From co-founders to interns, everyone needs to feel like they have skin in the game. The company is focused on the same goals and shares a vested interest in growing together.
By involving the team from day one, Slack found that they could communicate with their users better and develop their app branding faster than if they had left it to the development team to develop the product. 
The company realised that user testing, testing early and often, would give them valuable data to inform decisions as they developed the product. As the team worked on building the app, they used the user feedback to guide the development process and ensure their product would solve the needs of its target market.
12 – Don't underestimate the power of video content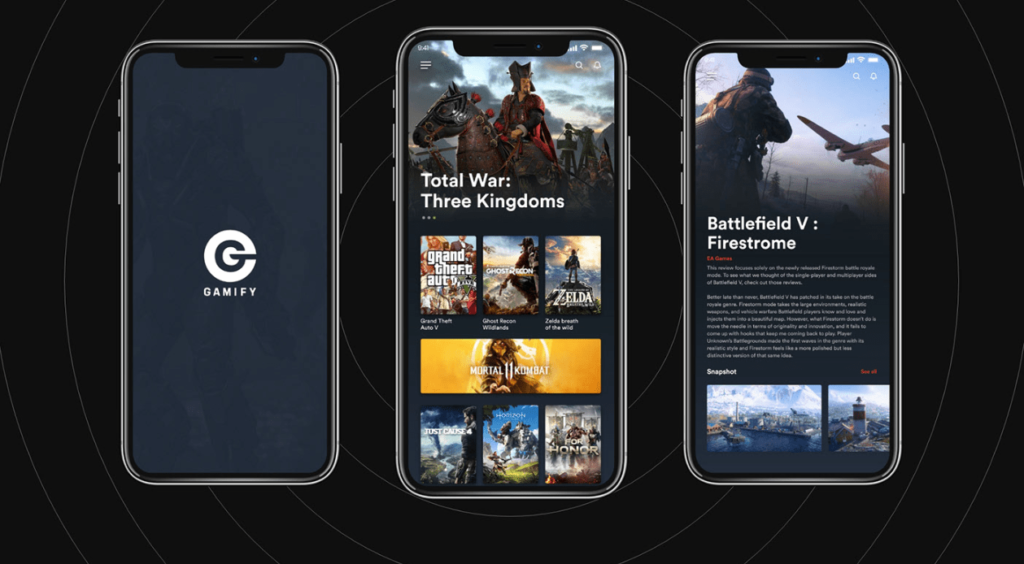 In 2016, Facebook launched its native video feature. Today, nearly 3 billion people use Facebook every month, and over 500 million users watch videos on the platform every day.
The social network attracted this many users by creating the perfect platform to encourage user engagement and retention, offering a simple user experience that everyone could get behind and allowing users to express themselves through creative content. 
This is precisely why the app market is booming today.
The rise of video consumption is one of the most significant shifts to hit the internet and mobile applications. 
With YouTube alone clocking in at over 2.6 billion active users, video is undoubtedly a powerful medium for brands looking to connect with customers.
Video content is quickly becoming one of the most powerful tools for promoting mobile apps. However, mobile marketers unfamiliar with video marketing may be intimidated by the process. But just because it's not as easy as putting a picture on a page doesn't mean it's not practical.
Conclusion
App branding is all about positioning your brand in the right way. To succeed at app branding, you need to be very careful in positioning your brand. You must be able to position your app to speak to what users expect when it comes to apps and what they want. 
If your app successfully meets those expectations, you will have a loyal audience and users who stick with your brand. 
But if your app is not what they are looking for, they won't use your app, and they will go somewhere else. So, you must think of yourself as a brand manager, and you need to understand how to manage your app branding correctly.
We know you're busy, and we don't want to sell you something. So we've done the hard work for you.