Why Website Design Is Important for Search Engine Rankings
Google has made no secret of its stance on website design, stating that well-designed websites are more likely to rank higher in search results than poorly designed-ones.
Suppose you're a business owner with a web presence. In that case, you must understand the importance of search engine optimisation (SEO) in modern-day internet marketing.
As the world becomes more connected via smartphones, tablets, and laptops, websites are the only way to gain visibility and attract potential customers online. So, let's dive in and see how to maximise SEO to increase your online marketing reach.
Suppose you're interested in becoming a web designer or website developer. In that case, you need to know the best practices for website design, including where to start, how to plan it, what software you need, and how to optimise your site for search engines.
The Importance of a Professional-Looking Website
Professional-looking websites always bring more traffic. The website's appearance plays a significant role in the success or failure of any web business. The appearance of your website can be made using many types of designs, such as graphics and fonts. The appearance of your website plays a crucial role in the conversion of website visitors.
A professional-looking website has the following benefits
Increases website traffic.
A professionally designed website gives the viewer a good impression, attracting the viewers. When a viewer visits a website, they spend a short period looking around the site, and if the website is attractive, the visitor may look around longer. This will increase the chance of your website getting the desired traffic.
Improves conversion rate.
The professional-looking website gives a unique look and feels to the visitors. It will attract your visitor to the website, increasing the chances of visitors buying products or services. A professionally designed website is a clear sign of a good business and gives an excellent impression to potential clients.
It makes SEO easy.
The professional-looking website will attract more search engine crawlers, a key component of SEO. SEO is the process of increasing the ranking of your website in the search engine. There are various methods to improve the ranking of a website, such as adding fresh content, improving the quality of links pointing to the website, link building, etc. But the website should look professional if you want to rank high in search engines.
Helps to generate good business
A professional-looking website attracts visitors. If visitors look around your site for a long time, they will be attracted to your business, and the chance of generating good leads will increase.
So the points mentioned above are the main reasons you should have a professionally designed website.
Why SEO Is Key to Your Online Marketing Strategy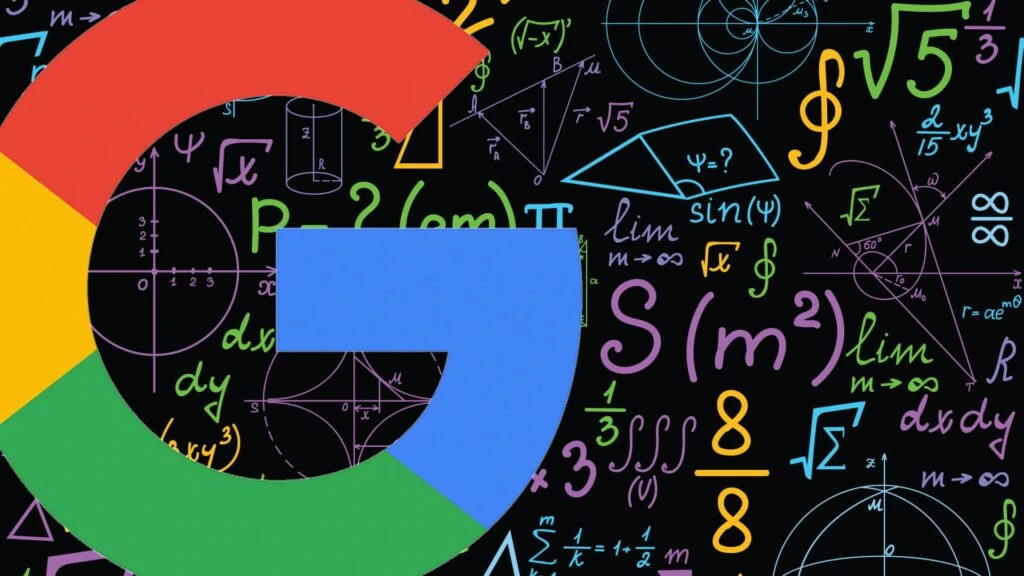 When searching for a website design company, you must know that SEO is one of the most important things to consider. When it comes to your website, SEO will make it easy for visitors to find you, help you get more traffic, and eventually generate more sales.
It's a set of rules, strategies, and tactics used to improve the visibility of a website in search engine results pages (SERPs). These tools drive traffic to your site and ultimately increase your brand awareness and sales.
SEO aims to increase the chances of a web page being shown on the search engine results pages (SERPs) of popular search engines such as Google and Bing. 
To understand this better, let's take an example: you are looking for a car dealer in a particular city. You would first type the keyword "car dealers" or "car dealer" into the search box. Once you type the keywords, you will get a list of results.
In this case, the results show different car dealers in that particular area. Now, the question is, how would you know which car dealer to visit? The answer to this question is obvious. You go to the car dealer's website in the SERPs, read their reviews and ratings, and compare. 
Bestseller No. 1
So, for SEO, the goal is to rank on top of the SERPs. The only way to rank on top is to follow these techniques:
Back-End SEO
This is the fundamental part of the entire SEO process. It includes on-page optimisation, content creation, and link building. It's a process where you optimise each of the pages of your website and try to get as many links pointing to it as possible. It helps to increase the ranking of a page or a website.
Off-Page SEO
This is the process of optimising your website for search engines, and it's much more than on-page optimisation. It includes off-page SEO, backlinks, and social media optimisation. This is where you target other websites, blogs, and relevant web pages related to your niche.
Internal Links
This is an essential aspect of SEO, especially regarding increasing traffic. It's a technique that allows you to link one page of your website to another. It's vital for user experience and to create high-quality content.
Analytics
Analytics plays a crucial role in SEO. It's a tool that lets you measure your success and track changes over time. You can use it to monitor your progress and make improvements.
Competitor Analysis
Competitor analysis is the process of checking out your competition. It helps you figure out what they are doing and are not doing. This is a great way to identify the common trends and patterns in your industry and see what works and what doesn't.
Technical SEO
Technical SEO involves improving the technical aspects of your website. It covers issues like the HTML code, URL structure, and speed. It also includes fixing the issues preventing a page from crawling and indexing by search engines.
Why It's Important to Have A Mobile Friendly Website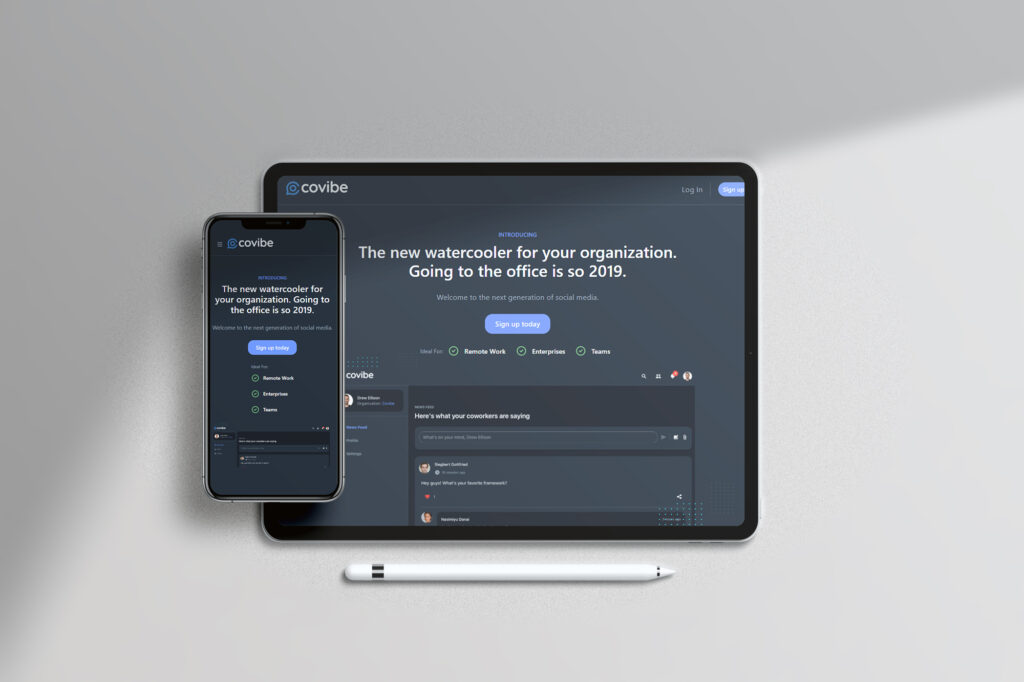 Mobile devices such as smartphones and tablets are almost always connected to the Internet. Therefore, it is essential to consider mobile device-friendly websites. The mobile user experience will play a crucial role in the success of your business, so it is worth considering whether your website is easy to navigate and use on a small screen.
Let's face it; not everyone has access to high-speed broadband. The average mobile browsing speeds are often slower than those of laptop or desktop computers. Additionally, some customers may not own a computer or laptop. It is crucial to consider how your customers view your site on mobile devices.
How to get a mobile responsive website.
A mobile responsive website is a website that looks great on any mobile device. This includes iPhones, iPads, Android phones and tablets, BlackBerry and Windows Phones. This is important because a mobile device user may visit your site from anywhere in the world.
You could lose potential customers if your site looks terrible on a mobile device. There are several ways to get a mobile responsive website. You can use a ready-to-use Admin Dashboard Template to get a mobile responsive website. It has a collection of web pages developed with HTML, CSS, and JavaScript, or any JavaScript libraries used to form a responsive user interface.
Use a mobile-specific web design service.
Several companies offer web development services that specialise in making mobile websites. They provide various options and ensure your website is compatible with all mobile devices.
Optimise the web pages for mobile devices
Another option is to edit the existing pages. You can edit the text and other elements on your mobile pages to make them look more like the desktop version of your site. You can also resize and rearrange the text on the page.
Build your site from scratch
Another option is to build a new site specifically for mobile users. You can use the same software and technology as the regular website, but make sure the pages are designed to be viewed on a mobile device. This means they have to be smaller in size and display content in different ways.
What You Need to Know About Website Speed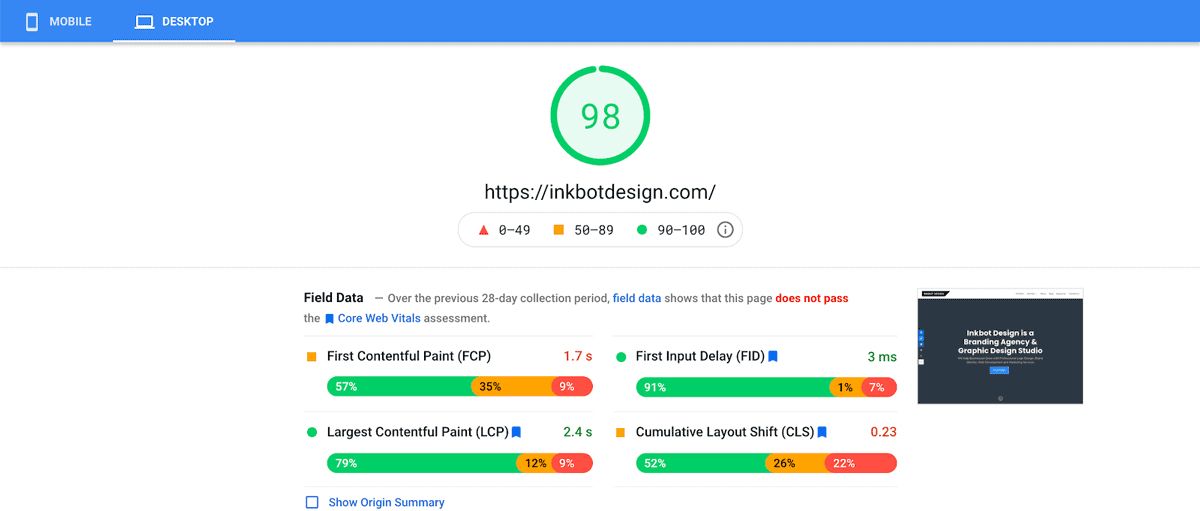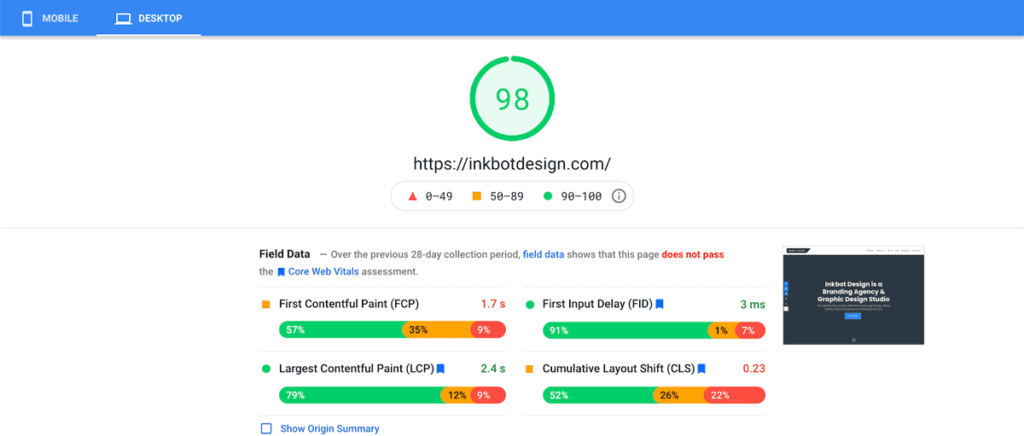 The Internet can sometimes appear like a bit of a blur. Even when you're doing a simple search, such as looking up information on the weather, your site may appear slower than usual. It's simple: you need to speed up your website.
You can do plenty of things to improve website performance, and we'll go through a few below.
Reduce your page size
If you've got many images on your site, reduce the number you use. Having too many photos can slow down your site.
Avoid JavaScript
JavaScript is a tool that you can use to make your site interactive and engaging. However, it can slow down your site if you use it too much. Try to remove it if possible.
Make sure your web server is set up correctly.
To make the most of your website, it has to be fast. Your website will perform much better if hosted on a high-speed web server. The problem with a slow web server is that it takes time to serve up web pages. Your visitors may need to wait longer before seeing what you're serving them.
Check your web host's support.
Your web host should provide the tools you need to optimise your site. For example, you'll be able to check the speed of your website and its performance. If they don't, ask to speak to someone who does.
Sale
Bestseller No. 1
Which Hosting Service Is Best for Your Business?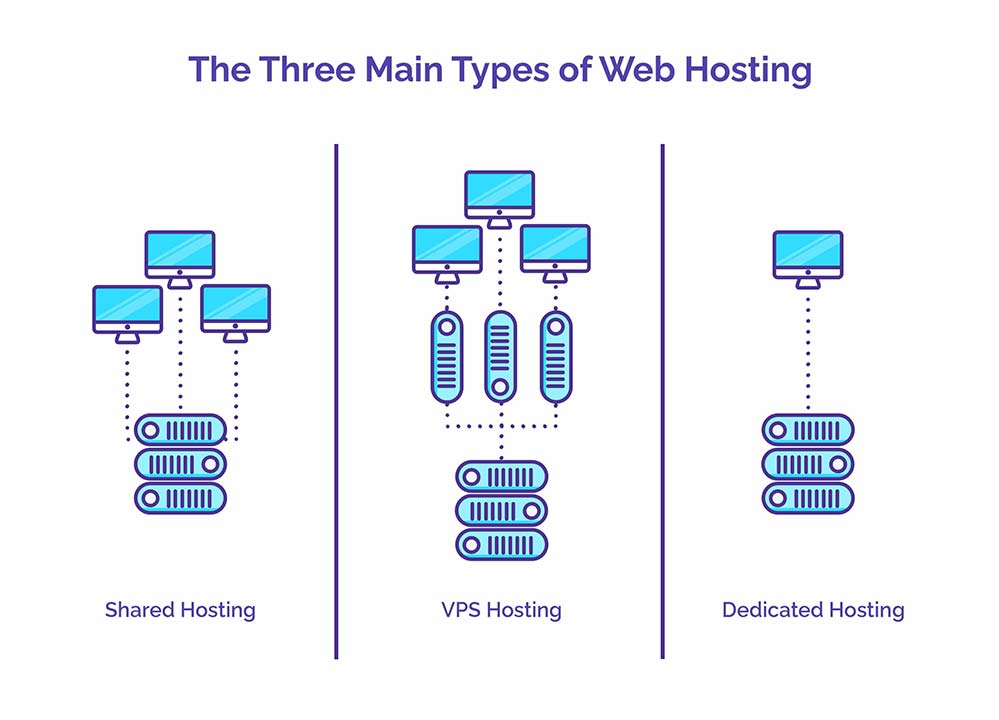 Hosting is the most crucial part of your website, as it is where your site lives. Without a hosting service, your website would not be accessible to anyone who wants to view it, so it is essential to choose the right one.
Web hosting companies provide the server space and access to the Internet for your website. Once you pay a hosting company for your space, they host your website and provide you with access to it. Various web hosting companies exist, each offering different service levels and features. Namehero offers a solution for hosting if you're looking for an affordable and reliable web hosting service.
There are three main types of web hosting services – shared, reseller, and dedicated.
Shared hosting is a good choice if you have little or no technical experience. With this hosting service, you pay a monthly fee to rent the server space needed to host your website, and you can access this space 24/7.
You are responsible for any applications, files, images, or scripts you create that are stored on your web server.
This means the web hosting company fully access your data and files. In addition, there is a limit to how much disk space you can use for your website.
While this may sound like a good deal, it can lead to problems such as downtime and performance issues. If you have significant amounts of content (photos, videos, etc.), you can run out of space on your website, meaning visitors cannot access your website.
Reseller Hosting
If you are a business owner looking for a web hosting solution, consider a reseller hosting plan. This web hosting service allows you to purchase additional server space from a web hosting company and resell it to your customers.
A reseller hosting company is a hosting provider that lets you rent their server space, storage space, and bandwidth, and they also sell their products to you. You can offer this space to your customers at a discount and then collect the revenue from your customers.
Reseller hosting provides several advantages, such as hosting multiple websites on one server. Reseller web hosting is also a popular option for eCommerce businesses, as it allows them to build a large customer base without having to build their servers.
Dedicated Hosting
A dedicated hosting plan is best for those with much content and a large audience.
With a dedicated hosting plan, you can control the exact specifications of the server you will receive. This means you can buy a specific number of gigabytes of disk space and other hardware components, such as CPU processing power and RAM.
As your website grows in popularity, you can upgrade to a bigger server with more storage and processing power, providing better performance for your customers.
In addition to the hosting service you need, you must also consider the hosting company you will use. Many hosting companies are available, and choosing one that will give you the support you require is essential.
How to Increase Site Traffic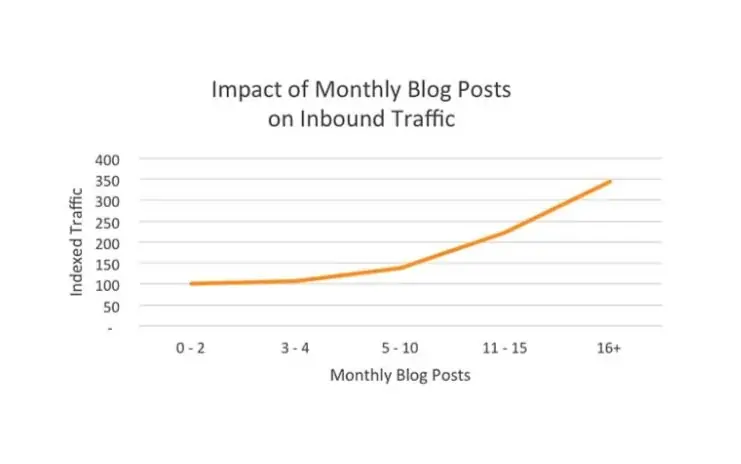 Websites with high traffic get more visitors, but the opposite is true. If you have fewer visitors, it's time to optimise your website. Here are some of the things you can do to increase website traffic.
Optimise your title tags
The title tag is the first thing someone sees on the page. Therefore, you should ensure it is relevant to your website and easy to read.
Try to include keywords related to your website in your title tag. This is important because search engines use these words to rank your website.
In addition, try to include your brand name or website URL in your title tag. This is an excellent way to get visitors to remember your brand.
Optimise your images
Images play an essential role on a website. They can either help draw attention to your website or distract the visitor.
Therefore, you must optimise your images to make them attractive and understandable.
For instance, you can add alt text to each image so people know what they are looking at.
Also, you can resize the image to make it fit better on the page. In addition, you can add a description of the image, and you can add the image to an image gallery.
Add meta descriptions
Another way to optimise your images is by adding meta descriptions.
Meta descriptions are a few lines of information that appear under the main image on the page. These lines of information can increase the click-through rate of your page.
Here are some tips to increase website traffic. Try implementing them, and you will start seeing results.
Optimise your content
Another way to improve your website traffic is by improving the content. Content plays a vital role in a website.
Your content should be exciting and helpful to visitors. If it's not, then it will not attract traffic.
You can use content analysis tools like Screaming Frog or Moz to analyse your content and give ideas about what you need to change.
That's why website design is important!
If you want your website to rank higher on Google, you need to design it for users, not search engines. SEO is only one part of the bigger picture. You need to look at the overall user experience and provide excellent content, along with a clean, well-designed site optimised for search.
There is no magic formula for SEO. It's all about creating a good user experience. You'll rank better in search results if you have a well-designed site. The better your site, the higher your traffic and revenue will be. Hiring an expert web designer who will take your business to the next level is essential. A well-designed, high-quality site will help you succeed in the digital age!
This article explains why website design is essential for search engine rankings.
Last update on 2023-11-30 / Affiliate links / Images from Amazon Product Advertising API