7 Reasons Why Website Design Is Important for Lead Generation
Your website is your most valuable asset when it comes to converting your prospects into customers.
Knowing that humans are visual creatures, it is easy to deduce why your website design is one of the most critical elements of your lead generation.
If you disagree, take a look at the data:
– According to a study conducted by the University of Surrey, judgments on website credibility are 75% based on a web site's overall aesthetics.
– A case study by Gomez found that 88% of online consumers are less likely to return to a website after a bad user experience.
That's why it is incredibly important to follow the latest web design trends and stay up to date with the most recent changes in the industry.
Think about the following things:
– Do your web pages guide visitors to take action or do they leave them wondering what to do next?
– Are your landing pages customised for each campaign you run?
– Are your contact forms easy to follow?
If the answers are negative or you 'can't remember', this is a clear sign that you need to take your website design to the next level.
This article will help you understand why website design is so essential and turn your website into a lead generation machine.
1 – Theme and Colour
What is the first thing that a visitor notices when they come to your website?
It is not a specific detail but rather the overall impression.
To make a pleasant but strong visual impression, you need to choose your website theme carefully.
For small businesses, this is usually a theme that professionally showcases your services and products.
Here are a few things you should consider when deciding on your website theme:
– beautiful design
– HTML and CSS validity
– up-to-date functionality
– responsive design
– SEO friendliness (including lightweight code, fast site loading, easily accessible content, and schema markup)
– easy customisation
– compatibility with multiple browsers
– extensive support and documentation
Another significant thing is the colour, or rather, the set of colours you choose.
Each colour evokes specific emotions, so make sure that the shades on your website target emotions you want your visitors to feel.
Also, using contrast will help you keep text, headlines, and call-to-action buttons easily noticeable.
This means that your font and button colours should be in contrast with the background (e.g. black and white, dark blue and yellow), but also that the elements that you want to highlight (e.g. subscribe buttons) should stand out from the rest of the website.
2 – Landing Pages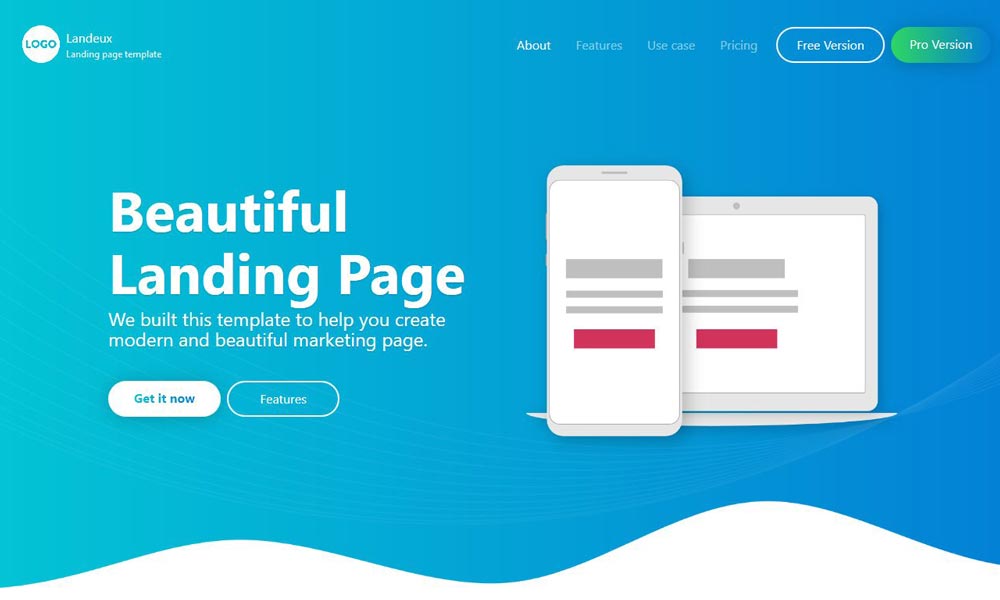 Landing pages are incredibly valuable marketing channels that can have a significant impact on your business.
You can use them to grow your list, sell products and services, build customer loyalty, educate people, and so on.
Since a landing page is the point of entry to your website, you need to make sure that it quickly grabs the attention of your audience and gives them valuable information.
Taking extra time to build a high-converting landing page will always pay off in the end.
Here are some visual elements of a successful landing page:
– Images.
A landing page with no image is a deadly sin of online marketing.
We are all used to seeing images everywhere, so they are a must.
– Videos
A high-quality image is expected, but adding a video to your landing page will automatically make you stand out.
You can also try using animated explainer videos, as they can significantly increase your landing page conversion rate.
3 – Forms
Online marketing is all about motion and action.
Your website is the place where most action should happen, and you are the one who is supposed to encourage this action.
Think about your current forms for a second:
– Do they guide the visitors to take the next step?
– Does each page have a call to action?
– If you were a visitor, would you follow the instructions on your lead generation forms?
High-converting lead generation forms should be the core of your website.
Yes, your home page is incredibly important, but without lead generation forms, you can't encourage action from your visitors.
Forms allow you to get contact information by motivating the visitors to opt-in.
In other words, your visitors voluntarily hand over to you their personal information by filling out your forms.
This means that they actively show interest in your business, your content, or your product.
However, to entice your audience to opt-in, you need to grab their attention by designing your forms like a pro.
So here, the design is more about making the form stand out than making it beautiful.
Follow these tips to create a form that converts:
– Use containers.
When you place your form inside a container, it catches the eye more easily and implies that the elements inside the box are a part of the same group and separate from factors surrounding it.
– Use directional cues.
Directional cues like arrows or text instructions show your visitors where to focus next.
– Be careful with the number of fields.
Reduce the number of fields in your forms, as they create friction.
Alternatively, you can pre-fill your form fields (just like HubSpot does), saving your visitors' time if they have already filled out some forms on your website.
4 – Mobile Design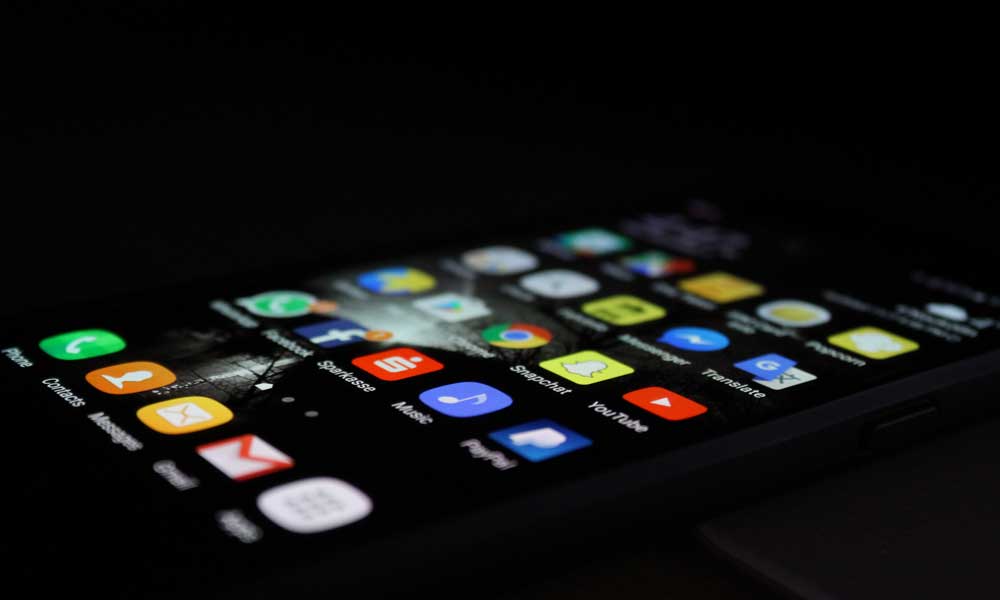 Did you know that 52.2% of all internet traffic comes from smartphones and tablets?
In other words, if your website is not designed with mobile devices in mind, you can lose more than half of your customers very quickly.
Are you willing to take that risk?
Furthermore, encouraged by the stats, Google decided to change to a mobile-first index, which means that Google will crawl the internet form the point of view of people browsing the web on mobile devices.
There is nothing to fear if you already have a mobile-friendly website, as you will need to make only a few slight changes.
However, in case your website is not truly mobile responsive, your website ranking may drop dramatically.
To optimise your website for mobile devices, consider these:
– Text visibility
All text on your website should be readable immediately, without requiring users to scroll or zoom.
Responsive websites detect what type of device is accessing the content, scaling the size of the page and the content on it to fit the screen perfectly.
– Images and videos
Make sure that all your images and videos are visible on mobile devices.
If your video player is not mobile responsive, or you use old coding methods or incompatible files, the images and videos may not be able to load on all devices.
– Interactivity and Clickability
Unlike on traditional desktop computers where interactive buttons can be small, on mobile devices, they need to be larger and more comfortable to click.
Keep in mind that not everyone has delicate fingers, and you don't want to target your audience based on this factor.
– Loading speed
Page loading speed is essential to your search rankings, but to your users' experience as well.
Mobile devices generally have slower loading speeds than desktop computers, so it is essential that you improve loading time.
However, if you want to take things a few levels up, turn your website into a mobile app.
This will put your website in front of potential and current users, as well as make it easier for your audience to enjoy and share your content.
5 – Visual Storytelling
Humans love stories.
Storytelling has been a part of every culture in the world, and most of us were told bedtime stories when we were children.
Now imagine how we react when we see a story.
If imagination is not your forte, then this will help you understand:
People remember only about 10% of what they read or hear within a few days of receiving the information, but if they get an image along with the data, this figure soars to 65%.
As mentioned in the introduction, we are visual creatures, so your best bet is to start using this human feature to your advantage as soon as possible.
Simply put, visual storytelling is storytelling with added images.
This is a highly effective marketing method which:
– quickly grabs your audience's attention
– keeps their attention for more extended periods of time
– creates messages that resonate with your visitors
– helps you build a personal connection with them
To get the most out of your visual storytelling marketing, try using a wide range of visual content, such as photos, GIFs, memes, custom images, graphs and charts, animations, videos, and infographics.
6 – High-quality Images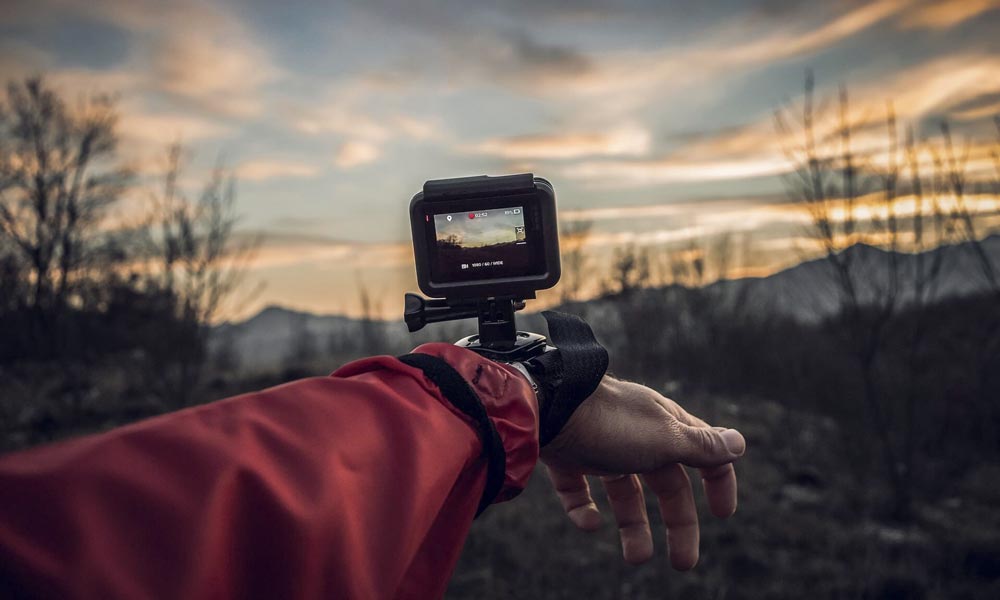 Low-quality content and low-quality images share the top spot when it comes to the factors that are responsible for dragging down a website's reputation.
Consumers are much more likely to consider search results that contain images, as well as to contact a business which has high-quality photos on the website.
Make sure to stay away from irrelevant and lifeless stock photos and instead use compelling images to generate more leads.
Make your images personal and use them to evoke positive emotions.
You can find free stock photography on the following websites:
– Pixabay
– Pexels
– Death to Stock
– Unsplash
– Picjumbo
If you have a world-class designer, you can even make custom images which will make your website stand out from the rest.
7 – Keep It Consistent
Each page on your website should be a part of the big picture ‒ it should be cohesive and match the design pattern of the entire site.
Of course, your services page and your blog layout will not be identical, but each template should have a similar design.
Here are some ways to keep your website design consistent:
– Keep the size, style, and colour of your CTA buttons identical or at least similar throughout the site.
– Stick to a colour scheme that matches your branding.
– Make sure that your font sizes for body copy and headings remain the same on every page.
– Use similar typography throughout the website.
– Keep the format of your page titles consistent.
When you add this final tip to everything you have read in this article, you will understand why website design is essential for the successful lead generation.
Moreover, you will never want to stop improving your website when you see how website design can help you grow your leads and, eventually, sales.
Author Bio: Dave Schneider is the founder of LessChurn, churn reduction app. In 2012 he quit his job to travel the world and has visited over 65 countries. In his spare time, he writes about SaaS and business at DaveSchneider.me.
---
If you wish to discuss how we can develop your brand or provide graphic design for your product or business, email us: hello@inkbotdesign.com
Inkbot Design is a Creative Branding Agency that is passionate about effective Graphic Design, Brand Identity, Logos and Web Design.
T: @inkbotdesign F: /inkbotdesign
---