10 Things We All Hate About Web Design Companies
In this digital age, a robust online presence is vital for small businesses.
While an online presence can entail several channels, the website determines the fortune of the business.
When a company invests in a beautiful and professional website, it is perceived positively.
According to the "Digital Information World," The world's average time spent on the internet is 6 hours and 42 minutes.
Marketers strive to connect and communicate with their audience wherever they are present.
Therefore, having a professionally designed website is nothing short of a necessity.
While many companies claim to build great websites, all of them are not worth hiring.
Choosing the right company is overwhelming as the internet has opened up so many options to choose from.
Here we have compiled the list of a few things we dislike about web design companies.
1.  When they fail to meet our expectations
Web design companies should strive to understand the client and his expectations.
Building a website is a complicated matter, and companies cannot compromise on quality.
While a beautiful website is appealing, if it isn't loading in time, it is useless.
Unfortunately, it is common for web design companies to disregard the client's needs and do a mediocre job.
A website is an investment, and hence, the client's satisfaction with the outcome is crucial.
They've hired a company to build an excellent website, and anything less will not be acceptable.
There are vital things that every site need, and designers can't ignore them.
What is the point of causing disappointment and anger by omitting them anyway?
If the client's needs are beyond the web design company's capabilities, they should be transparent about it.
Proper communication of what you expect from the web design firm may increase the likelihood that they meet your expectations.
2.  When they lack creativity
A lack of creativity can be disastrous for the website.
A corporate website is a communication device that allows viewers to discriminate between the corporation and its competitors.
88 percent of viewers are less likely to return to a site after a bad experience.
The stakes are high, and web design companies need to be mindful of it.
The online marketplace is full of millions of websites, and the client wants their website to stand out from the rest.
A gorgeous website is an ingredient of a successful brand.
When someone views a website, their awareness of the products and services, a firm offers may increase.
A gorgeous website that is professional and transparent strengthens the brand image.
On the other hand, an unoriginal website is perceived as boring, dull, or even worth forgetting.
When web design companies don't possess a creative wand, it will only be able to produce clichéd websites.
Before hiring any company, you should check their portfolio to assess their creativity.
3.  When they miss deadlines
If a company claims it can make you a great site in an unbelievably short duration, you should be wary.
Once hired, the same web design company can be disrespectful to deadlines.
While a short delay is acceptable, compromising on design or development standards is not.
Firms understand that a website is a significant undertaking, and clients would accept a delay due to the massive investment.
Unfortunately, the web design industry is notorious for missing deadlines.
This industry is generally project-based, so specific roadblocks may inadvertently extend the project timeline.
However, being realistic about the timeframe is critical to the outcome.
Clients should avoid forcing an unrealistic deadline as a delay will become inevitable.
Missed deadlines are a reality that clients will have to face.
Reading the reviews to understand the punctuality of the company may somewhat help you safeguard yourself from missed deadlines.
4.  When you have to chase them for updates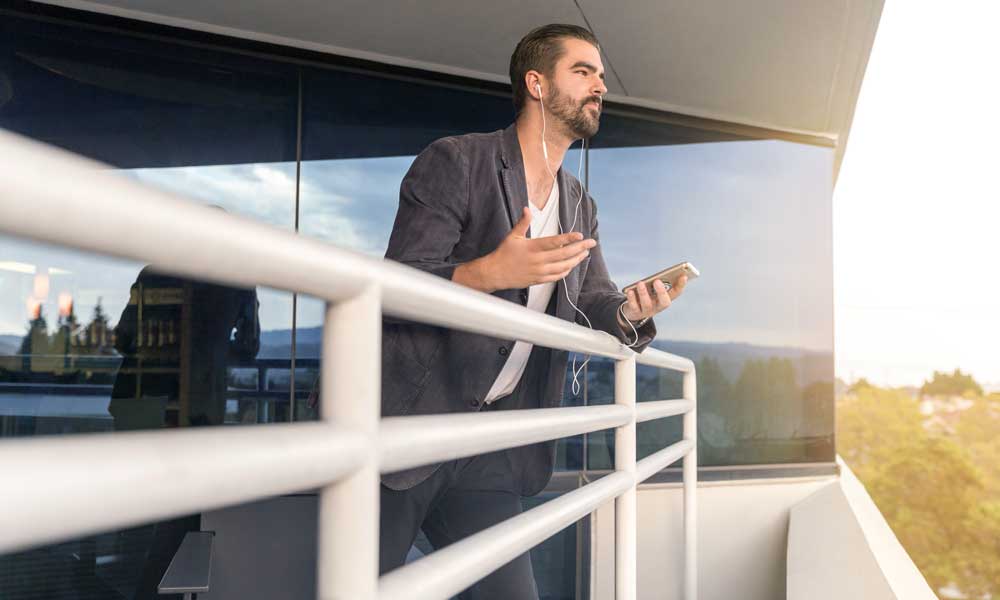 The marketing team has a particular vision of what they want from the website and may ask for specific updates.
While combining usability and beauty is necessary to form a gorgeous website, updating it regularly is vital too.
However, since web design companies are usually working on tight deadlines, the marketing team has to chase them for updates.
At times, web design companies have to change the content or adjust the structure of the website.
They are dealing with several clients, and this makes it difficult to catch hold of them for timely updates.
However, the marketing team wants updates, and it wants them soon.
Being unable to grab hold of the web design firm is annoying.
Clients abhor chasing designers for updates.
5.  When they overpromise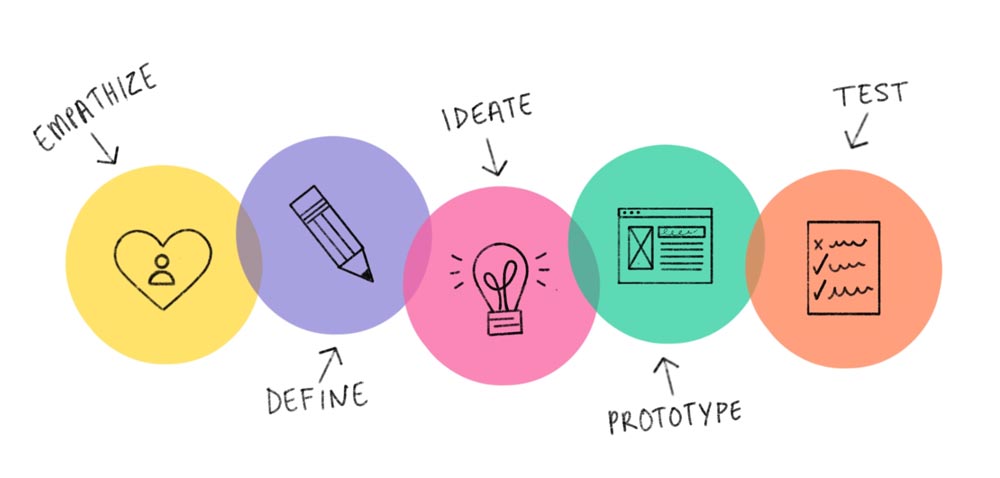 Good web design companies go the extra mile to create an efficient website.
However, not every company in the web design industry is true to their word.
Unfortunately, some firms overpromise on the deliverables and disappoint their clients in the process.
A client who falls for their false promises will regret it in the end.
Prospective clients should go through the portfolio and reviews of web design companies before hiring them.
This will safeguard clients from unnecessary disappointment a poorly built website causes.
Moreover, if you are willing to get full services like web design, development and SEO services, go for that web design and SEO Company that has a proven record of delivering the results.
The web design industry has several excellent and honest companies too.
Hiring them will lead to a fantastic website and a satisfied client.
6.  When they stop responding
Clients of web design companies want to stay informed about their websites.
Therefore, regularly communicating with the client is crucial.
When the designer stops responding, it generates much frustration for the client.
Humans dislike being ignored, and the client is no different.
Whether it be answering a question, or providing an update, responsive web design companies will oblige.
However, many companies are infamous for being slow to respond.
Professionalism is treasured in this industry, and therefore, clients should try to hire an approachable company that doesn't leave your messages seen.
Unresponsiveness deserves hatred.
Prospective clients should go through reviews to assess whether a web design company is responsive or not.
7.  When they are rude
Miscommunication is a severe issue that should be tackled with insight.
Perhaps there was a misunderstanding that affected the outcomes.
The client and the web design company should attempt to reduce grievances and look for a solution.
However, if a designer is disrespectful or rude to a client, it is unacceptable.
Just because designers are pressed for time, that doesn't mean they can be rude.
Not responding is a problem, but being disrespectful to the client is a disaster.
Such disgraceful web design companies usually attract much negative word of mouth.
Finding and avoiding them isn't that hard.
Before hiring a company, prospective clients should pay attention to the ratio of critical comments or reviews the company receives.
8.  When developers won't give you proper access
If the developers have built a complicated website that is not easy to edit, it is not fair to the client.
Some companies want to tie clients to themselves so that the client cannot fix or amend the website.
The client deserves to have proper access to the site so they can make changes or amendments to it.
Sometimes developers choose a complicated CMS that only they can work on.
WordPress is a CMS that is both user-friendly and easy to understand.
That explains why, out of all the websites that use a CMS, about 53 percent rely on WordPress.
Ideally, a corporate website should also be built on WordPress as you might want to implement slight changes to the site.
Clients should hold web design firms accountable to build websites that give the client proper access.
9.  When they charge you outrageously
Reputable web design firms give proper respect to the client and strive to work under the budget.
After all, the client has not given free rein to the firm to do whatever they wish.
If a company foresees some additional costs to the project, they should seek approval from their client.
It is unfair to charge over and above the pre-decided budget for changes that have already been implemented.
Another horrible thing web design companies can do is charging outrageous maintenance fees monthly.
While some monthly payments are justified for maintenance and hosting, these costs should be communicated to the client.
Exploiting the client's pocket is both unethical and unprofessional.
Prospective clients should ask web design firms to disclose all hidden monthly costs before hiring them.
10. When the company disappears
A small and new web design firm may completely disappear after a few months.
Clients that find themselves in this situation are frustrated as they cannot ask the company for updates or redesigns.
Such clients are forced to look for new web design companies.
Clients hate to find themselves in such a compromising situation to save a few dimes.
The type of web design firm you hire matters a lot in the long-run.
An old reputable name in the web design industry will stay in the market for long.
Therefore, it can be said that you should pay a legitimate firm a little more if you must.
You don't want to hire a company that doesn't exist anymore.
It is advisable to hire a firm to build your website if it is reputable and has spent some time in the market.
Final thoughts
There are many different things that web design companies can do to annoy their clients.
They can be disrespectful to the budget, stop responding, or even disappear.
Therefore, any prospective client should go through the portfolio and reviews of a web design firm before hiring it.
Author Bio: Ashley Rosa is a freelance writer and blogger. As writing is her passion that why she loves to write articles related to the latest trends in technology and sometimes on health-tech as well. She is crazy about chocolates. You can find her on twitter: @ashrosa2.