Scaling a Business to Over $1M — Critical Steps To Take
Have you been running your business for a couple of years now?
If so, you are probably working hard to keep up with demand and wondering how to scale a business. The easiest way to learn about scaling a business is to talk to someone who has done it.
That's why we talked to Mike Andes. He started mowing lawns at 13 to pay for college, and by 24, he had started Augusta Lawn Care, and today he makes 7-figures selling Augusta Lawn Care franchises. There are currently 60 franchises, so he knows a lot about how to scale a business.
We'll cover some of the most important things to know about how to scale a business, including:
What does it mean to scale a business?
What are the pros and cons of scaling a small business?
When should you focus on scaling a business?
Steps of scaling a business strategy
Let's dig in so you can start scaling your business, make more money, and free up some of your time.
What does scalable mean in business?
When someone says scalable, something can grow without adding substantially more costs.
Scaling a business will typically include adding technology systems, policies, and people to help a business grow without being hindered.
This usually means that you'll be investing more money in the business to create rapid growth, and sometimes the growth might even be exponential.
In our interview with Mike on our new podcast, we asked him, "what is scaling in business?"
He told us:
"Scaling a business is often a response to parabolic or exponential growth. You have to ask yourself, 'How do I copy and paste?' Thereby creating a consistently repeatable system no matter how big your company grows."
You can listen to our Podcast with Mike below:
Keep reading to learn more about the pros and cons of scaling a business.
When should you begin scaling a business?
As you grow your business, you will inevitably see processes that take too much time.
When your time makes it impossible to grow your business, the only other options are to consider scaling strategies.
You'll want to tackle the portions of running your company that take up the most time first because they will free up the most time.
Christopher Mondragon, the owner of Queen Bee Cleaning Services, told us:
"I use an automated quoting system and a call centre that helps me take calls until 11 p.m. I want to be available when the customer wants to get a quote."
You can get more great tips from Chris in UpFlip's blog about starting and growing a cleaning business.
Each industry may have different tasks that need to be delegated when scaling businesses, but many are similar.
Mike gave us some examples of the opportunities he saw to delegate tasks that were successful at creating revenue growth:
"Selling was the bottleneck for Augusta Lawncare, so I created an estimating system and a process to make it where anyone on my team could easily create an estimate."
Another example Mike gave was:
"Project management was another area. Showing the project to the crew required me, and later the estimator, to be at every job site to show the team what was included in the bid. We decided to take a video of the job on our cell phones and provide the video with job notes."
That tip can help companies in any industry save time and resources so the team can focus more on revenue growth.
Steps of scaling a business
If you've wondered how to scale your business, you are already on your way to scaling your company. Scaling a business includes five steps:
Identify bottlenecks
Develop a scaling plan
Implement the scaling plan
Measure the results
Repeat process for new bottlenecks
Step 1: Identify Bottlenecks
Before companies can grow beyond a specific size, they'll need to eliminate bottlenecks. If you have never heard the word bottleneck used in business, it is the part of business operation that limits how much can be produced.
A bottleneck can be something the company can control, like estimating jobs or something that is a market force requiring a workaround. Due to industry work shortages or increased delivery times from other businesses, many businesses have had supply chain issues.
Some businesses have chosen to pay higher prices than the market to get priority, while others have found alternative services or products.
Whatever the bottleneck, Mike had the following advice:
"Identify the bottleneck and then create a system to address it. Test the system and make sure it makes the process quicker. If it doesn't, cut the system."
Some great resources for identifying bottlenecks include:
Entrepreneurs, keep reading to learn how to develop a strategy and grow your business.
Step 2:Developing a business scaling strategy
You may want to write a plan about how the company plans to perform scaling the business. You'll want to include your expertise, but you should also get tips from the people whose jobs or services it will impact. The plan doesn't have to be detailed, but make sure to develop it based on the level of importance.
This can be very informal when you're small; develop a hypothesis, test if it works, document the process, and teach it to the rest of the team.
Mike told us:
"Focus on whether the scaling idea saves the team time. If it complicates the system, it's no good. It has to simplify the business, or it won't be reproducible."
If you are a larger company or taking on a more significant scaling challenge, you'll want to consider:
What challenge am I facing?
Who will be using the final solution?
What would I consider a successful change?
How much is improving the goal worth to me?
How much can I afford to spend to achieve the goal?
What are technical challenges that impact the goal?
What timeline do I need the goal completed in?
What training will my people need to implement the change fully?
Once you've answered these questions, you are ready to move to the next step. Before you do, let's look at some of the best business functions for scaling a business.
Parts of small businesses that are good for scaling
We asked Mike about what parts of the business are significant for scaling, and he told us:
"Human resources, marketing, and sales are typically the low-hanging fruit."
Chris agrees about automating those aspects. He told us,
"Every quote, we provide bids for add-ons so they can choose them if they want."
Check out the YouTube interview below to learn more about Chris's approach to scaling a business.
There is also a lot of automation available to make it easy when trying to scale accounting and financial reporting. Xero and Quickbooks make it particularly easy to automate your accounting.
Once you have come up with the scaling strategy, the next step is to implement it.
Step 3: Implement the scaling strategy
Implementing the strategy is just focused on putting the plan into action. This can be as simple as saving a couple of seconds per action improvement or as big as adding new software that automates 75% of the processes in accounting. Paul Akers discusses making minor improvements in our interviews with him. Watch it below.
With more extensive processes, you should see meaningful impacts quickly in metrics such as items shipped per day or the time it takes for accounting to provide a quarterly report.
Keep reading for how to verify a scaling strategy is working.
Step 4: Verify the scaling strategy is working
Scaling can be measured by observing employees or through metrics. The smaller the change, the longer it will take to be noticeable in metrics. Let's look at how to tell if the scaling worked.
Scaling works when it makes a business easier to run. If your employees complain about the change, it probably isn't working. Mike suggests:
"Try it at one location. If it doesn't work after 1-2 days, go back to the drawing board."
Once it works at one location, push it out to other locations and continue monitoring. With more significant changes, the scaling should be quickly noticeable in metrics like:
Products shipped per day
Average time of a customer service call
Reduced backlog with same or more incoming orders
To learn more about metrics that are good for measuring the success of scaling, check out Sujata Sanwan's 10 Key Metrics post on LinkedIn.
After that, you'll need to follow the last step to ensure other bottlenecks don't come up.
Step 5: Repeat Process
As you go, you'll need to make more changes as new challenges arise, but don't use a formal suggestion box. Mike told us:
"A formal feedback process doesn't work for the frontline employees. They don't feel comfortable saying more than "this doesn't work."
You might be better off asking the managers, "what are common complaints you hear from employees and customers?" They are more likely to be focused on solving the problems unless you have built a company culture focused on empowering everyone to solve them. We'll discuss the pros and cons of scaling a business next.
What are the pros and cons of scaling a small business?
When you decide to scale a business, the amount of work the small business owner is trying to do is not sustainable.
Creating sustainable growth will require a business plan, investment in the company, and internal processes analysis.
Long-term success depends on the small business owner focusing on the business model, but what are some of the pros and cons of scaling a business?
Benefits of scaling a business
There are several benefits to scaling a business. Some of the most important ones include:
Creating a business model that supports sustainable growth
Increased long-term profits
Reducing the amount of time the business owner is focused on performing the daily tasks of servicing customers
Let's look at each of them to help you understand why scaling is suitable for a business.
Creating a business model that supports sustainable growth
When your business starts, it will typically be just you or you and a few employees. If you want to open new locations, you'll need better processes and policies to make it where the way you do business will be performed the same at every location.
You can use automation for many of the procedures to simplify the process. The automation will make you hire fewer employees to do the same work.
For example, Xero lets you classify payments for each transaction. You only have to classify the first of each transaction with a vendor, and the rest are auto-classified, making it where the accounting can handle higher volumes with the same number of people.
Increased long-term profits
Let's continue with the example above. You open up another location, and the only new outgoing payments are to employees and the rent. All other suppliers are the same, so the accountant only had to perform a few extra tasks.
Since you didn't have to hire another bookkeeper, the accounting cost stayed the same, but revenue doubled (or more). That means your profit margin should go up slightly.
As long as locations are opened in a way that doesn't cannibalise sales, automation should increase long term profits.
Reducing business owners' hours
Once a business is scaled, the owner can delegate many of the tasks he has to focus on. For instance, payroll, accounting, sales, hiring, and serving the customers will eventually be delegated to employees.
This allows the owner to focus on aspects of the business that either increase revenue or decrease expenses. Because the owner no longer handles daily operations, they can work 40-60 hours a week instead of 60+.
Challenges that come with scaling a business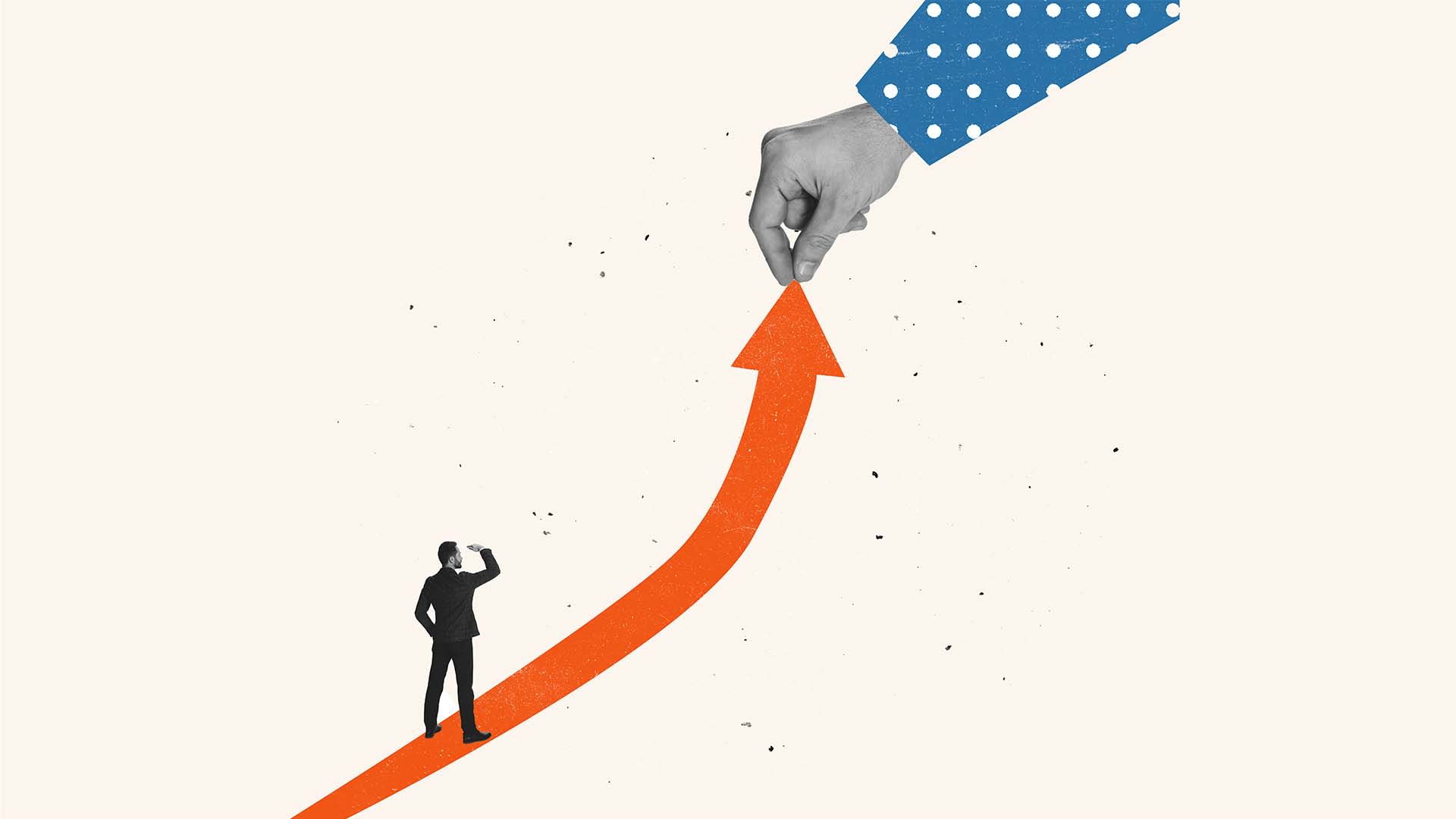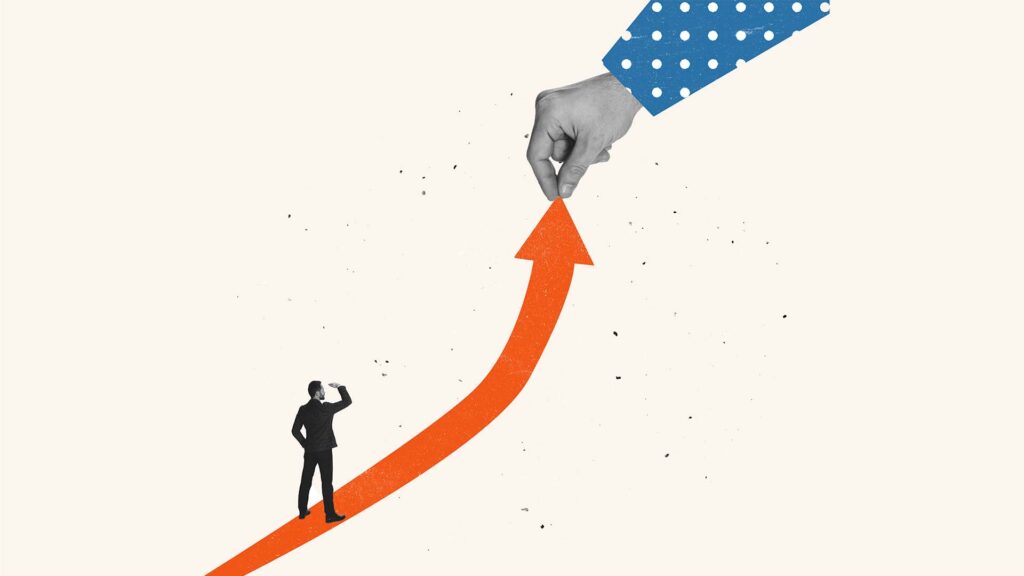 While the benefits can lead to massive success when you scale your business, it will also bring about challenges that you did not have before.
Some of the challenges you'll have to overcome when you scale your business include:
Systemising processes
Developing leadership skills
Cash constraints
Maintaining the company's core values
You might lose customers
Let's look at each of these to understand better how to scale a business.
Systemising processes
Systemising operations means maintaining the company's core competencies so the small business can support growth.
Mike had much input on systemising the processes. He told us:
"Sales systems, HR, and marketing are all processes that you need to create strategies so that your employees can run the business as you do."
He went on to tell us:
"Don't expect them to do it as well as you do because they don't have equity. They won't be willing to work 80 hours a week."
A business owner will need to develop new leadership skills
Mike told us:
"Growth is about the topline revenue while scaling is the rest of the income statement."
Scaling businesses will be less about performing tasks and day-to-day operations while focusing more on how to get the resources the operations need for success, improving awareness, and overcoming significant hurdles.
This will require trusting your employees and an ability to delegate tasks.
Mike told us
"Letting someone handle QuickBooks is hard because you think they might steal for you. Even if they do, it will still make more money for someone else to manage them."
"Let your employee make mistakes. You don't need to be involved in everything. You don't need to make decisions every day."
Cash constraints
When the strategy for scaling a business includes opening a second location or buying more trucks, the costs may strain resources during the short term but create more revenue over the long term.
When a company is faced with this challenge, Mike suggests starting a franchise and selling franchises to get someone else to provide the resources for you to scale your business. This is what he had to say:
"A franchise is best when there is a high cost of entry. You pass the costs to someone else but get less of the profit. It takes 100 franchisees before franchising becomes profitable. If it's something like a cleaning business, the cost of adding more people is fairly low unless you are trying to scale your business to another city."
You can also consider business loans or joint ventures to scale your business growth.
It can be hard to maintain a company culture.
A company must be willing to change based on the economy, legal changes, and societal changes to scale successfully. Still, you cannot lose focus on what caused your company to become successful. Mike told us:
"Company culture is an overused term. Culture takes a long time to form. If it's going bad, change it before you scale successfully. It's easier when you are small."
He goes on to tell us:
"Make communication easier. Listen! Listen! Listen! Listen to your customers; listen to your frontline employees. They know whether something is an improvement or not."
This emphasises the importance of being open to input. Some people are not open to criticism, while some are. If you want to encourage a culture focused on improvement, you need to be open to criticism from others and be careful about being too heavy-handed with people, or they will block you out.
Mike's final piece of advice on company culture:
"Identity must stay constant; everything else has to evolve. Not changing is signing your death certificate."
Some customers might not stay with you through the scaling of a small business
Unfortunately, as companies grow, they may lose clients they had during the early years.
This isn't because the team you hired to provide professional services to the customer is bad, but it is often a natural response to company growth.
While scaling, business owners will be doing less revenue-generating work, and your team will focus on the customer. Mike told us:
"Some customers that are great at the start will not be with you as you grow and scale."
He explains the reasoning:
"It's easy to build a business around your personality because you are awesome. As a business owner, you probably are. You are better than most people at your job, but business can't be personality-dependent; it has to be system-centric. Otherwise, a small business can't scale."
Business leaders should be prepared for this eventuality when considering how to scale a business.
We've answered the question "what is scaling in business," given you tips for scaling a business in any market, and offered examples from the UpFlip Podcast. If you want to learn more about scaling, read the following books or listen to them on Audible:
From 6-7 Figures covers preparing yourself for scaling, planning, operations, team building, closing sales, and marketing.
Clockwork walks you through identifying why the company is stuck, analysing the time, identifying the company's purpose, and identifying ways to improve the processes, followed by getting the team on board.
If you found this blog on how to scale a business beneficial, subscribe to our newsletter for updates on new podcasts, videos, and blogs.