Representing Your Brand's Main Idea In Its Logo Design
The logo of your company, or your brand, will often be the first thing people see and what triggers their memory.
Iconic brand logos, like those of McDonald's, Nike, Apple or Coca-Cola, can be recognised by at least 50% of world's population, even though many of those people don't use these companies' products.
So, even though the company logo design doesn't necessarily contribute to building a successful business, there is a science to designing a logo that will undoubtedly represent the values of your brand and make it stand out.
Regardless of whether your company is an established business on the market that is going through a rebranding, or you are just starting, make sure to pay attention to the main thing people will see and remember.
Maybe something like Edusson did. Edusson is an online writing service, highly recognisable among schoolers, academics, and students. Once you click pay for essay, you will see what I'm talking about; this is a recognisable and minimalistic logo and site design everybody knows.
So, let's take a look at some ways you can create a logo truthful of your brand's main idea; keep in mind that logo design is a long-lasting but time-consuming process.
Consider Branding Psychology
Branding psychology maximises the influence of your company's logo design.
That is, your logo is there to tell the story of the company, convince people to purchase a product or a service and build trust between the brand and the customers.
Therefore, some basic notions of branding psychology include:
• Having a logo will cultivate a sense of attachment for your employees, and make your company's team more positive for the future of the brand, implying dedication and care.
• A logo will set your company's priorities straight; you will mark the logo as the primary task in the mission of infiltrating the market
• A logo will distinguish your brand and business from the competitors in the same or similar industry and niche
• A logo allows your brand to communicate with the public
• A logo can directly or indirectly reveal a hidden message of your brand
• A logo can quickly become a part of the social and cultural community, as well as set the tone of your company's culture and business management
Turn To Ideation
Ideation might be the stepping stone for your brand's logo.
What this means is that you need to brainstorm all the possible ideas for a logo onto a piece of paper.
Take your time in deciding what design you should go with, the colour palette that would be appropriate, etc.
You shouldn't, however, wrap your head around details or whether the concepts created so far are any good.
The main idea behind ideation is just coming up with new, creative and unique forms and ways in which your brand's logo is going to develop.
This will enable you to visualise and facilitate great ideas, once you start brainstorming and looking at the creative output as a source of unique logo designs.
Once you come up with a pleasing design, it is time to go digital.
Scan, or take a picture of your design and import it into Illustrator.
The program will allow you to play with what you've created; improve, correct, add and remove until you have something that resembles a brand's logo.
Turn To Professionals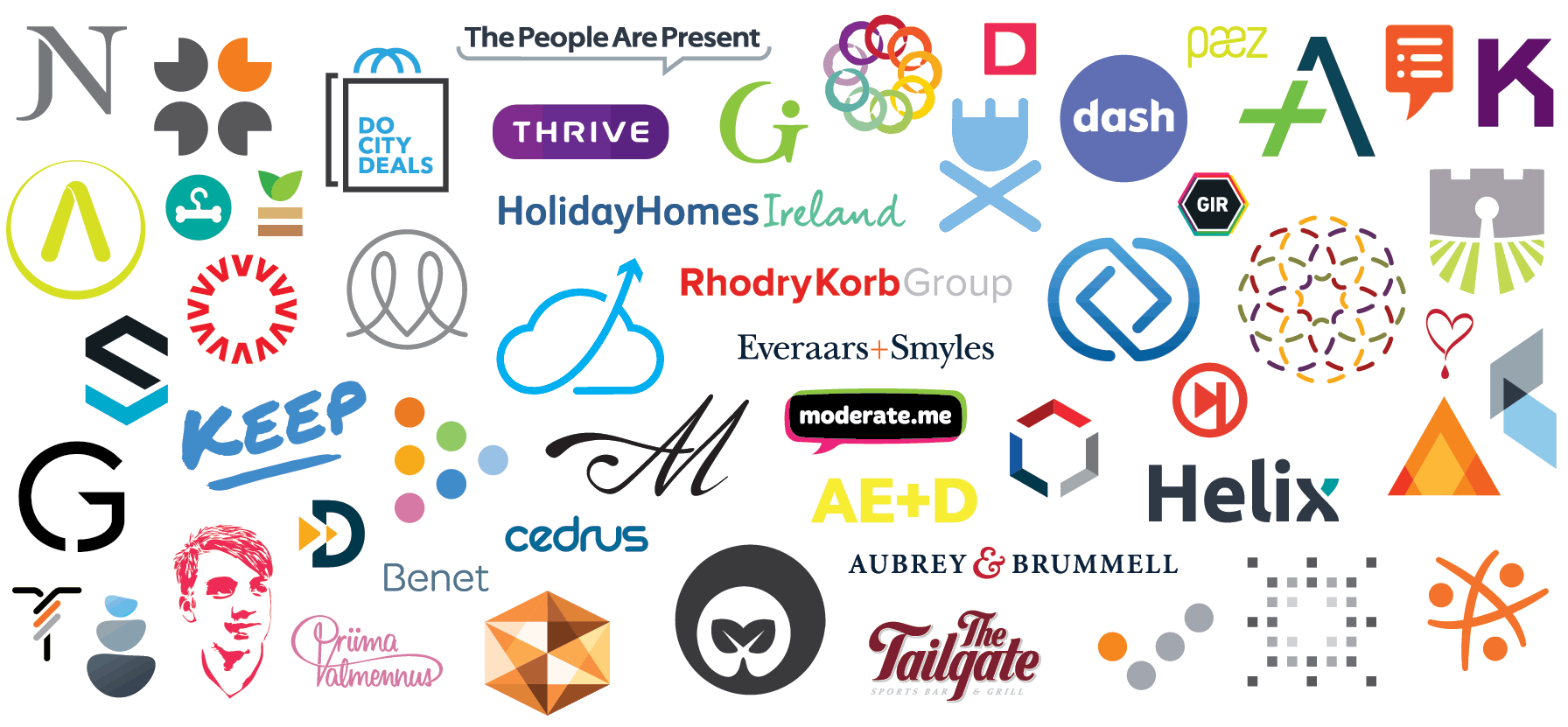 If ideation doesn't seem to be your thing, and you want to be taken seriously, after all, it is time to turn to professionals.
It may not be the cheapest decision, but in the long run, hiring a professional will be worth it.
A Branding agency or professional logo designer can create unique and authentic logos in no time.
Plus, by learning about your company and business, these professionals can also help you with the promotion of the brand on various platforms, like social media, for example.
According to Urban Clap, hiring a professional logo designer will help you establish a trustworthy logo which will generate interest and become a conversation starter.
Determine The Company's Values
Even before you decide what the company's logo should be, make sure you understand what your company's values are and what it stands for.
So, what you need to do is look at the values you want the logo to promote.
For example, if you are running a security agency, a logo that features a shield and swords will reinforce the message of protection and security.
Once you have set your company's values straight, you need to determine the target audience of your brand.
This means that the logo needs to be able to reflect the brand's values and communicate them to the potential customers.
The Positioning Of Your Brand On The Market
At this point, you need to think about what your brand promotes; what products and services does it offer.
Make sure to determine how your brand's products and services will help customers, whether it is trustworthy, whimsical, safe, effective or one of a kind on the market.
Also, determine whether your brand compares to the competition or surpasses it.
All of these questions and rationalisations are important when it comes to logo design.
Meaning, you should be able to find the idea that describes your brand the most and sets it apart from the competition; by doing this, you are creating your brand's position on the market even before you have created the logo.
Actual Logo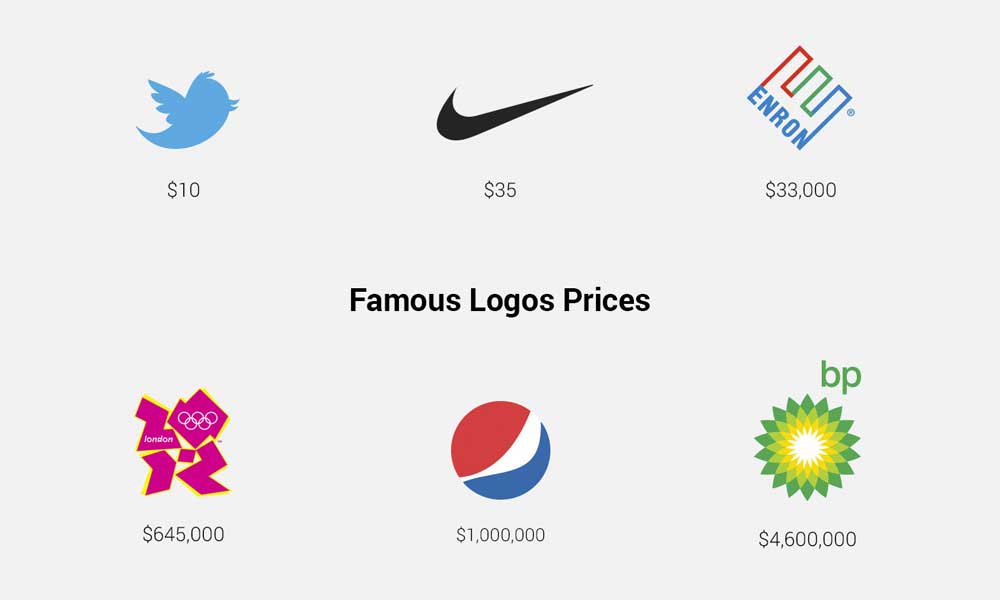 Once you have a clear vision of your brand, and you are done with the technical preparations, it is time to start creating an actual logo.
Now is the time that you, your team and the professional logo designer translate all of the brainstorming into practical designs.
At this point, you will have to deal with colours, shapes, patterns, and graphics in great detail.
Here are some of the essential components that will lead you, step-by-step, to a wholesome, complete logo:
Choose an appropriate design style
This means that you have to pick the proper logo aesthetics; regardless of whether you want to go with a classic design, retro, modern, minimalistic or fun design, it has to match your brand's personality and values.
Choose the type of logo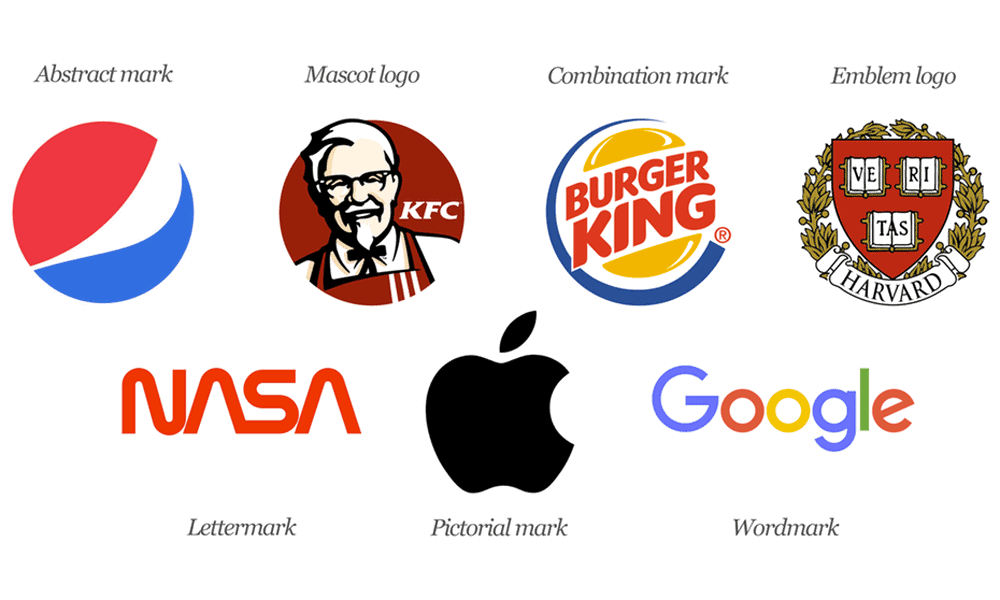 Basically, there are seven main types of logos out there: logos that are letters and words, logos that are pictures and symbols, logos that are abstract marks, mascots, logos that are combinations of several other types and emblems.
Choose the appropriate colour scheme
There is a whole logo colour psychology you need to observe since this might be the most impactful choice for your logo. An article here tackles the colour scheme issue quite thoroughly.
Choose the right typography
Fonts in the logo need to complement all the components mentioned above, so make sure to choose between the four main font types: Serif fonts, Sans-serif fonts, Script fonts, and Display fonts.
Feedback
As the final stages of the logo design are slowly approaching, it is important to start listening to some feedback about the final creation.
It can be hard, however, to listen to criticism and negative feedback after such a time-consuming process and hard work, but it is inevitable if you want the job to pay off.
So, start with your team; these are the people who have been working on the logo with you and their opinion matters.
Ask them whether there is something they would change, improve or remove for good.
Then broaden the source of feedback to your friends and family, and make sure they stay unbiased.
Also, try contacting people that might actually use your products and services and listen to what they have to say about the logo; was your logo easy to notice and to read, did it convey the right idea, was it similar to some other logo on the market, and after all, was it memorable?
Use all of the information you can get to improve and refine what is going to be the symbol of your brand.
Another thing you can do is creating a survey with your target audience.
Workshops and focus groups would also be an excellent source of feedback.
This will enable you to hear people's first-hand experience with your product and the brand's logo as well.
The possibilities to test whether the logo design is successful or not are numerous, so make sure to use them.
Nobody wants to enter the market with a bad logo, after all.
The Final Step
Now that you have a brand's logo that is truthful of the company's main ideas and values, you need to know how to use it properly.
By creating a logo that suits your brand, you have formed the ideal basis for all other branding material.
This material is necessary for your business to grow and successfully infiltrate the market; so, by having an exceptional logo, your team will be able to create seamless branding material.
Just like that, your business is ready for the grand entrance to the market.
---
If you wish to discuss how we can develop your brand or provide graphic design for your product or business, email us: [email protected]
Inkbot Design is a Creative Branding Agency that is passionate about effective Graphic Design, Brand Identity, Logos and Web Design.
T: @inkbotdesign F: /inkbotdesign
---