Top 10 Rebranding Tips for Freelancers
"Brands and customers alike, do evolve"―Bernard Kelvin Clive. 
You may wish to rebrand your freelance business for any number of reasons. 
Maybe you've decided to change direction and offer new services to your clients. 
Perhaps you want to provide new appeal to your personal brand and your services or recover from a negative image? 
Whatever your reasons, rebranding can be a simple and highly beneficial process for your freelance image. 
Not only does rebranding increase your chances of attracting new clients, but it may also help you land better clients too.
However, attracting high-paying new clients comes at a price. You will have to shed your old brand to make way for your new one and the benefits that come with it. 
If you're ready to take your freelance business to an exciting new level, read on. 
We're going to discuss ten valuable rebranding tips that every freelancer should know about.
Why Rebrand Your Business?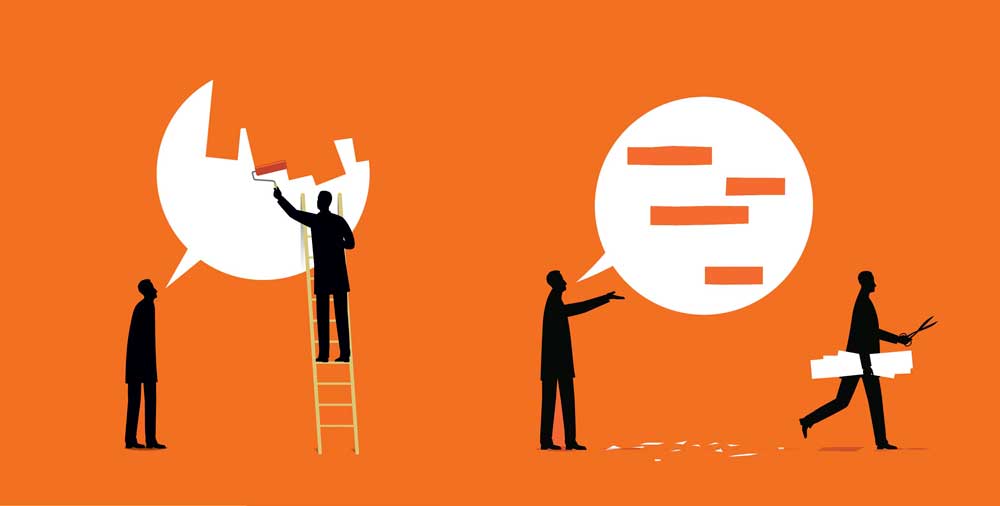 "You'll know your brand needs an upgrade when you feel growing pains or a resistance to visibility."―Caitlin L. Horton. 
Before we delve into the rebranding tips you should know about, let's first discuss the situations in which it's a good idea to rebrand your business to start with. 
These are all excellent reasons for wanting to rebrand:
● Your business has evolved, or you have changed your niche. 
Every freelance guide on the internet today encourages its readers to find a specific niche and stick with it. 
Some people might want to change direction and cover a new niche after servicing a specific area for a while. 
It's helpful to change your branding if you aim to target a slightly different audience. Or if you want to let your audience know that you have made some significant changes to your business.
● You're battling to monetise your work. 
Some freelancers – bloggers in particular – find themselves struggling to make money from their work from time to time. 
Changing direction strategically can help to drive more traffic, reader engagement, and earnings through affiliate deals and product ads.
● Your brand doesn't stand out. 
It's challenging to stand up against your competitors if your company and brand don't stand out from the crowd. 
You might notice more and more websites popping up that look similar to yours. Or perhaps you modelled your original website after that of one of your freelancing idols. 
Whatever the reason, rebranding can give your personal brand the unique and memorable edge it needs to stand up against the competition.
10 Rebranding Tips for Freelance Professionals
"Design is the silent ambassador of your brand."―Paul Rand.
1 – Change Your Perspective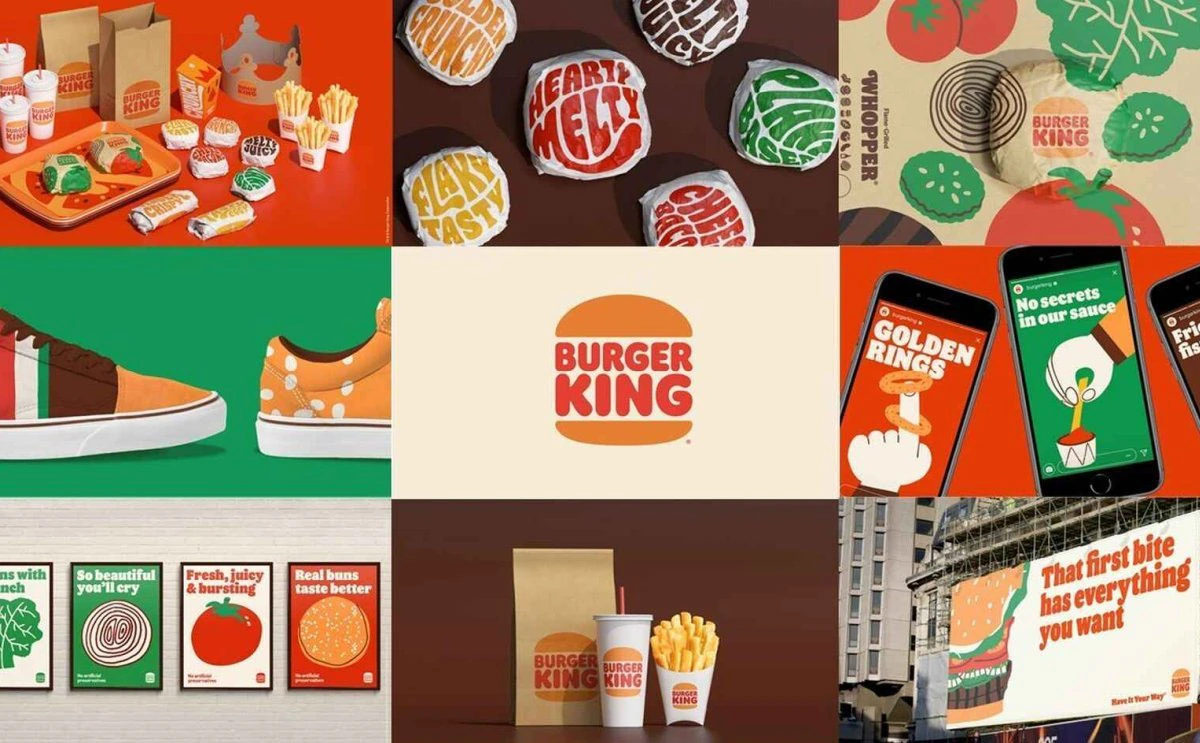 It's crucial to adjust your perspective and focus on what you want to achieve during your rebranding process before you go ahead with it. 
As a freelancer, you can choose to see yourself as a regular online worker with little control over your clients and earnings. 
Or you can view yourself as a skilled entrepreneur who is capable of forging your professional destiny.
Changing your perspective and determining what you want from your freelance career will provide the guidance you need to value yourself and your services. 
It will also help you choose your future clients accordingly.
2 – Ensure Your Reasons for Rebranding are Valid
Regardless of your reasons for rebranding, it's essential to note your goals and your purposes for rebranding.
Rebranding can be a long and potentially risky process. So, it's a good idea to make sure that you can truly dedicate yourself to the overhaul before you initiate the process. 
Consider your available budget, especially if you need to hire other freelancers to overhaul your brand's needs.
3 – Research What Gives You an Edge
Your rebranding process must correlate with your strengths in your industry or niche. 
If you want to find out exactly why your clients have chosen to work with you, the easiest way to do so is to ask them directly. 
Often enough, their reasons for using your services are not what you had imagined them to be. 
Gaining this knowledge can be valuable in preserving the parts of your old business and brand that gave you an edge. You can then incorporate them into your new professional brand for best results. 
Build your core brand around your strengths as a freelancer, and you'll almost certainly be able to secure more high-paying clients in the future.
4 – Update Your Logo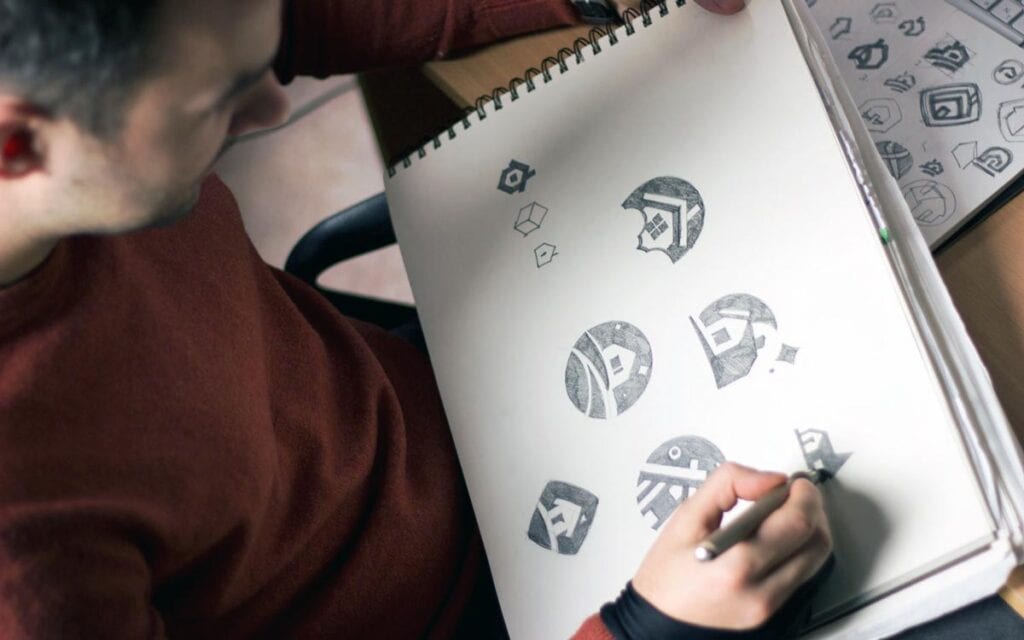 Not every freelancer has a personal company logo. However, if you have one, reviving it from time to time can help to keep your brand image fresh and relevant in the ever-changing world of digital business. 
If you're a graphic design professional, you will probably want to revamp your business logo yourself using your existing skills and knowledge. 
However, if you have little to no experience in logo design, you'll need some help. 
Consider enlisting the assistance of another freelancer or a graphic designer and a branding agency like Inkbot Design to help you create an aesthetically pleasing and memorable logo. 
It's best to head into the logo redesign process with plenty of data on your current brand, your customers, your market, and the latest design trends in hand. 
This information will start you off in a positive direction. Plus, it will prevent you from creating a visual brand that doesn't resonate with your target audience. 
5 – Give Your Website an Overhaul
Is your freelancer website looking tired or outdated? 
It might be time to give it a strategic overhaul as part of your rebranding process.
If you change your business name, logo, or brand identity completely, you will need to redesign your website to reflect your new freelancing brand. 
Your freelancing website should get updated in a way that aligns it with your new brand identity. 
Ensure that the colour palette, fonts, visual elements, and marketing materials used are cohesive across your platforms. 
When describing your products, services and fees, it's essential to be specific and to explain the services and concessions you offer comprehensively. 
Give potential clients accurate information and details for your entire range of services, estimated workflows, due dates, and payment options. 
Keep your rates clear, easily visible, and updated at all times, and add calls to action in your on-site content to promote favourable action.
If you've changed direction in terms of the services you offer, it's a good idea to update your freelance portfolio with examples of the type of work you want to do more of in the future. 
Choose only the best, most recent examples of your work to showcase your skills. 
Most clients won't have the time to sift through dozens upon dozens of examples, so your goal should be to wow them in as brief a time as possible.
6 – Write Yourself an Informative Tagline
A tagline is a sentence or two describing who you are and what you can do for your clients. 
A good tagline should be short, memorable, and persuasive to potential clients considering hiring you. 
Ideally, your tagline should be ten words or less, clear, concise, and benefit-driven. 
It should speak directly to your clients and highlight the benefits they will enjoy should they choose to work with you. 
"Top-rated freelancer helping healthcare businesses grow their revenues" is a great example.
7 – Build Yourself a Persuasive Pitch
Your tagline gives clients a preview of your talents and abilities, and your pitch should seal the deal. 
A pitch communicates precisely what your service is about and how it can benefit your clients. 
Think of it as a proposal you would submit to become a contractor or partner for a company.
Start crafting your unique pitch by considering precisely who your target clients are. 
Are you targeting eCommerce businesses that need catchy product descriptions? 
Do you want to attract the business of online publications in a specific niche or industry? 
Once you figure out your niche, your pitch should explain exactly how your skill and services will meet your customers' needs and what they can gain by hiring you.
8 – Develop a Passive Marketing Strategy
A sales letter might sound like an outdated inbound marketing strategy from the 90s. 
But if you don't have one yet, creating one could help you market your freelance services much more effectively, passively. 
A sales letter is essentially a service description that offers valuable detail about your offer's services, be they editing, copywriting, graphic design, or guest posting services. 
A well-written sales letter will include your tagline, pitch, and your service description. 
Once you've created your letter, it's time to broadcast it on email, hire me pages, and other valuable advertising channels. 
This medium can be an effective offline marketing method to help you cover all of your bases.
9 – Don't Forget Your Existing Customers
It's crucial to have strategies in place to keep your loyal customers during and after a period of rebranding. 
One of the best ways to prevent a drop in business after overhauling your brand is to dedicate yourself to maintaining fantastic service. Regardless of whatever else is happening in the interim.
It's up to you to ensure that your rebrand affects your current and existing clients as little as possible. 
It might take time for your new focus to prove fruitful. 
In the meantime, the last thing you want is for your current revenue streams to fall.
Your rebrand may narrow your focus in terms of clients and services offered. 
It's important to let your existing clients know they are still a priority during these changes, especially if you plan to keep them on your portfolio in the long run.
Communicate clearly with them by letting them know that while you're repositioning your focus, their contracts or projects with you are not affected.
10 – Make Your Rebrand Public
One of the best things you can do for your freelance business is to make your rebrand as public as possible. 
If you're researching what customers want and how you can get the edge over competitors, ask them to tell you. 
Run social media polls, encourage them to take part in online surveys, or review your company.
Engage with them on every level during your rebrand—on every possible platform. This won't just maintain your current level of business—it can lead to an increase. 
You'll forge stronger connections and build lasting relationships as you've included potential leads and customers in your journey.
When you unveil your rebrand, use media content, emails, press releases and social media channels to communicate with your clients and the public. 
Tell them about the new range of services you offer and how your new brand identity can benefit them directly. 
Doing so can generate a greater level of interest in your company than ever before by giving potential and current clients a better understanding of what you offer. 
Going public with your rebrand also makes it easier for search engines to find and index your online presence.
The Takeaway: Rebrand to Reinvigorate, Renew and Refresh 
"Your brand is what other people say about you when you are not in the room." ―Jeff Bezos.
The process of rebranding your freelance business will not happen overnight. 
It could take weeks or even months of research, consideration and work to complete the process in a way that works for your business. 
It could take even longer to build your audience engagement levels up to the level they were at before you started your rebranding process.
The most important part of this process is not how long it takes to achieve. It's how carefully and strategically you revamp your brand identity. 
Be sure to consider your clients throughout the process. Let them know precisely what your plans are and reassure them they can expect the same great level of service from you they have come to appreciate. 
This way, you can work towards ensuring continued engagement and business for yourself both during your overhaul and once your new brand is public. 
If you need help during the process, we recommend enlisting the assistance of an expert branding and graphic design agency to help you achieve the results you're looking for. 
The experts know exactly what it takes to create a brand identity that will resonate with your clients and express your professional personality uniquely and memorably.