Corporate Identity Design
Business Logo & Branding for Helix
Background
Helix is a company that provides networking skills and assistance to help businesses in the Channel Islands run cost-effective, stable and secure enterprise computer networks. Based in Jersey, they contacted Inkbot Design to look at creating their new corporate identity design.
Objective
Steve (the owner) asked to see some examples that considered the biological double helix somehow represented, which highlighted the fact that it was a living, breathing company – "I used to really love science when I was younger and had a particular fascination with DNA and its double helix-shaped structure. I want to associate computer networking with the biological nature of DNA and the idea that I can provide a living, adapting services."
With most of their clients being medium-sized businesses who have already got a significant investment in computer networks, the Helix brand identity needed to stand out whilst appearing modern, professional and reliable.
Outcome
The resulting custom logotype design with the embellished 'x' appears simple at first, but it is only part of the much larger brand 'ecosystem'. When replicated, the x creates an interesting pattern, symbolising the double helix of the DNA. Secondly, it has the overall appearance of 'chain-mail', relating perfectly to key themes of security, strength and protection.
The name is clear, crisp and modern yet paradoxically holds a stable conservative feel at the same time. The splash of colour for the top right part of the X hints at something a little out of the ordinary and creative.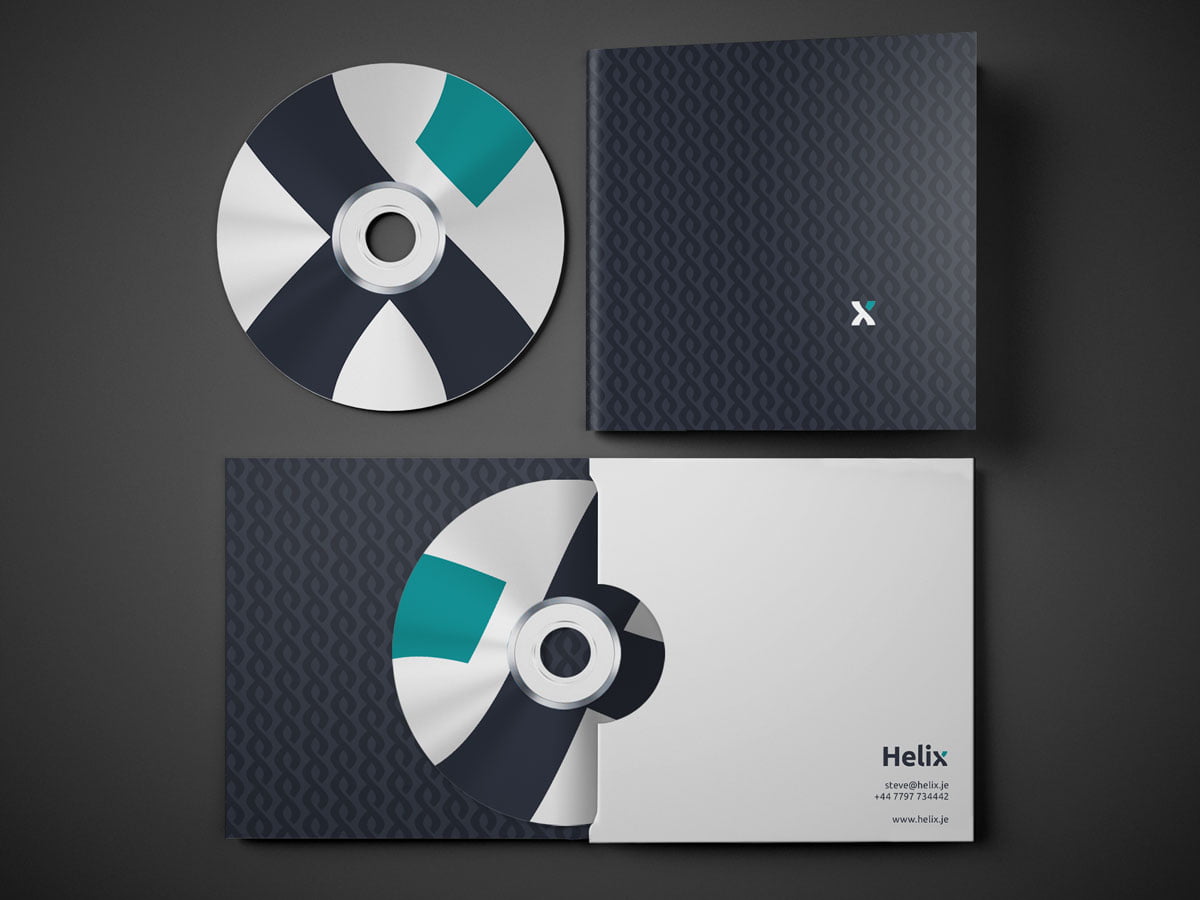 Looking for a Graphic Designer that specialises in Corporate Identity Design?