Must-Have LMS Features for an Effective Sales Training
Reskilling and upskilling your sales representatives regularly are the most critical requirements for any organisation to increase revenue and profit.
The business environment and marketing aspects are often changing. The organisations are implementing innovative sales training programs to enhance the efficiency and performance of their sales representatives.
The businesses are training their sales representatives to promote customer loyalty, improve communication, increase revenue, and develop the brand's image. An effective sales training program helps advance the sales representatives' communication and administrative skills. 
A proper and efficient sales training process is to provide the sales reps with the skills to perform their tasks better and aid them in correcting the shortage in their sales performance.
Every organisation wants to increase its sales closure rate and strives hard. They try hard to maximise the usefulness and productivity of their sales team available in the field. But, many organisations believe training their sales reps or customer-facing teams wastes time and money. They consider learning with experience helps and not training.
Many organisations understand the importance of sales training. They even get onboarding programs developed to onboard new sales employees. 
They have even started using LMS (Learning Management Systems) to develop, manage, and train their employees, conduct product knowledge seminars on an LMS, provide training on interacting with customers, and more.
Sales training LMS helps keep the sales reps up to date and helps in many ways. There are many LMSs available to train your sales reps; it becomes difficult to choose the best platform from the plethora of LMSs.
To make the decision-making more straightforward for you, we have mentioned below the critical and must-have features of LMS you need to look for when you pick one for your organisation to provide practical sales training.
1 – User-Friendly Interface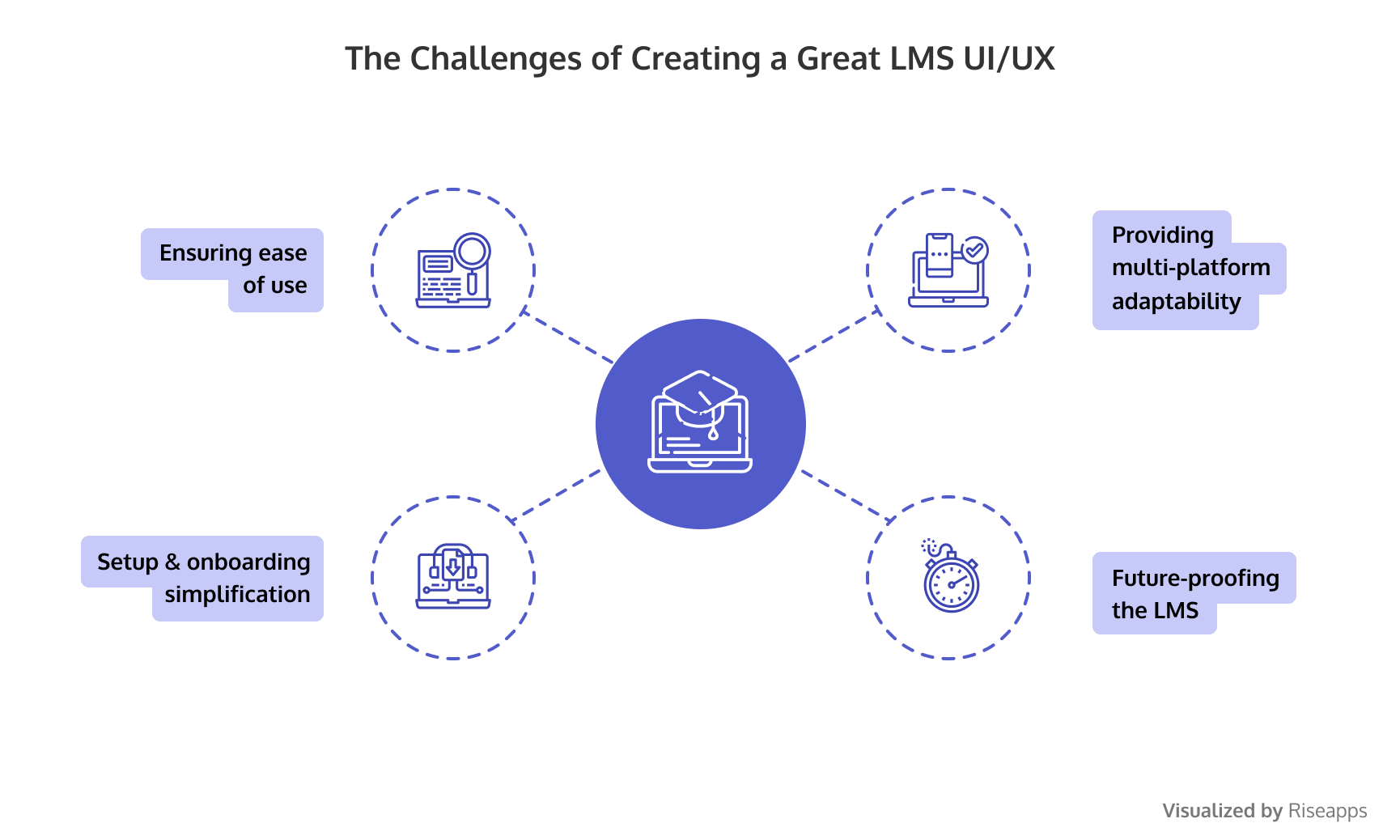 The first thing you need to look for in an LMS is the interface; it should be user-friendly. An intuitive and friendly interface will encourage the sales reps to understand and enjoy the training content.
Thus, the LMS interface you choose must be easy to navigate and visually appealing. This will raise the engagement and success rate of the sales training program. 
You must provide the essential information to first-time users, such as course material, development, navigating from one course to the next, submitting the test, and more.
2 – Built-in Authoring Tools
The LMS you pick should provide built-in authoring tools. You can create personalised content with the help of these authoring tools; these tools let you create online learning content designed especially for sales teams.
The built-in authoring tools will let you create multimedia content, including images, videos, infographics, quizzes, multiple-choice questions, and more. These tools are designed to create engaging and dynamic online learning content.
3 – Third-Party Integration
The LMS you choose for your organisation must allow third-party integration, such as – ERP (Employee Resource Planning), HRMS (Human Resource Management System), CRM (Customer Relationship Management), etc.
Third-party integrations smoothen the process of synchronising data that improves the reporting and onboarding of sales employees to their training, and you can also track sales conversions effectively. 
With LMS and CRM integration, you can track how the sales training impacts the sales team's performance and what can be done to improve the effectiveness and efficiency of the training.
4 – Mobile Learning
With the ongoing development in the industry and increasing dependency on mobile devices, the sales team wants the right and the best information and just-in-time learning.
Mobile learning on a mobile-friendly LMS encourages learning at the learner's own pace. The learner can decide when and from where he wants to take the course, as mobile-friendly LMS lets you access the training material anytime and anywhere.
This is imperative for sales representatives primarily in the field and remotely managing their work and training. They can access the training from mobile phones, laptops, and tablets.
5 – Gamification
LMS must support gamification and should let you create courses with gamification elements, such as – points, badges, leaderboards, etc.
You can reward your sales representatives and develop a reward sales training program using points and badges; this will increase the competitiveness between the sales reps and encourage them to participate in the training program and play and win the training games.
6 – Collaborative Learning
LMS lets the sales reps gain knowledge and enhance their skills by quickly accessing the training content. The collaborative learning feature in an LMS lets the sales reps ask questions and clear doubts if any. 
The latest LMS lets the sales reps interact with the instructors and other learners through discussion forums, query corners, chats, etc. The question-answer sessions can help the sales reps to understand the different concepts clearly.
7 – Centralised Content
Training content is the most critical component in any learning, and it is vital to keep the content in a place where it can be accessed easily by every learner. Thus, evaluating the content library before investing is of utmost importance.
You can include various types of content in the library – soft skills training content, leadership and communication, software training, employee onboarding training, compliance training, etc.
You can utilise LMS to provide product training to your sales reps. Often, the sales reps don't have complete information about a product, service, or feature; LMS lets the sales team check these while sitting with a customer or a client. 
This helps them provide correct and relevant information to the clients and potential clients. You can customise your LMS software and develop sales training strategies per your requirements. 
While purchasing an LMS for your organisation, keeping these features in mind will help upskill your employees more effectively. When your sales reps are efficiently trained, they will help your organisation achieve great heights.