LinkedIn is an excellent platform for graphic and web designers to promote their services and amplify reach.
With a little effort, you can get qualified leads from the platform.
Since LinkedIn has a serious and highly engaged professional audience, the leads generated from the platform is precious for businesses.
Being a designer, you already possess the designing skills to attract a relevant audience.
If you also have an excellent copywriting skill, it can be a killer combination for engaging with C-level executives.
However, if you lack writing skills then hiring an expert writer who can do an extensive research and write unique copy for your LinkedIn profile will be quite helpful.
Here are five easy ways to promote your business on LinkedIn.
1 – Create an impressive Personal profile
As a designer prove your creativity through the LinkedIn personal profile.
Use a high-quality profile and cover image that showcase your personality.
Include entire work history, certifications, awards, publications, etc. and write a compelling profile summary.
Avoid using these jargons or overused terms that make your profile average.
Spend some time in writing a unique profile summary.
2 – Company Page
Many designers do not understand the utility of separate business page.
They create an individual profile on LinkedIn in the name of their business.
LinkedIn community neither appreciates this practice, nor it is allowed by the company.
Thus, create a separate LinkedIn company page for your business.
Include all the keywords in the company profile summary.
As mentioned above you can take help of a professional writer for writing attractive and SEO friendly company descriptions.
Also, take some time out of your busy schedule to update the company pages on a regular basis.
[irp posts="14291″ name="How to Market Your Brand on Social Media"]
3 – Make 5 New Connections on a daily basis
Invite all your friends and colleagues using LinkedIn request feature.
You can take maximum advantage of LinkedIn when you have a large number of relevant connections on the platform.
Therefore, set a target and add some people on a daily basis.
Even connecting five people on a regular basis can help you add 1800 individuals in a year.
In two to three years you can have more than 5000 connections.
Remember that connecting with wrong people will not help.
Thus define your target audience and connect only with the relevant audience.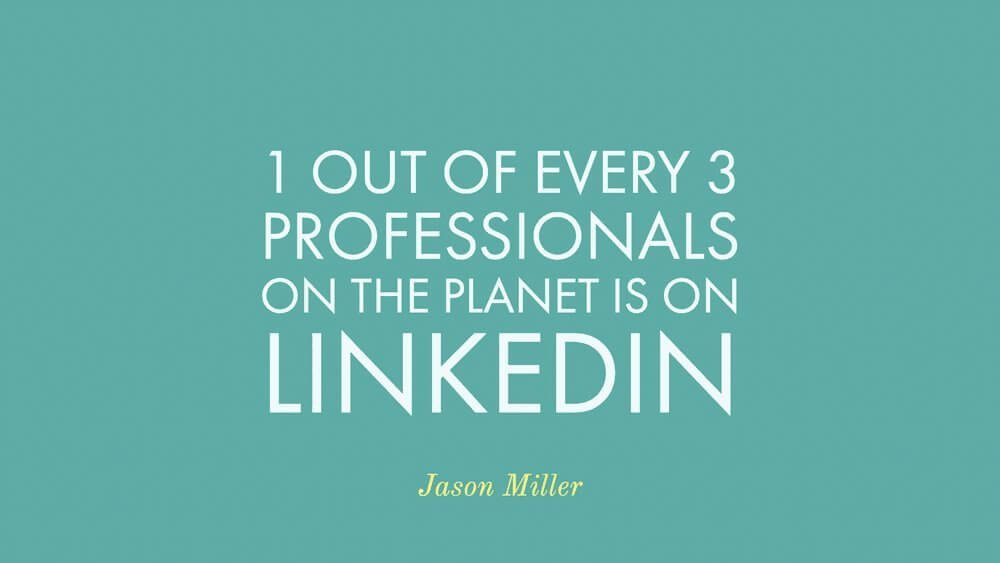 4 – Join Groups
LinkedIn has a large number of groups on almost every topic.
Some of the groups see active participation from the group members.
Research and join some relevant LinkedIn groups.
The group can be related to your industry like Graphic or web designing or something in which your clients like.
Join only those groups in which a large number of members participate regularly.
[irp posts="16400″ name="8 Tips for Building Brand Awareness"]
5 – Engage
Create conversations by liking, commenting and sharing your connections status updates and posts.
Post your recently completed work in the groups and ask members to provide feedback.
Using LinkedIn Sales Navigator, monitor members who are looking for designers and send them InMails asking if you can help.
Remember that your visibility will directly proportional to your engagement level with others.
Thus, engage with more people.
[irp posts="16346″ name="Twitter Branding & Marketing Tips"]
Conclusion
If you are looking for high-ticket deals, follow the 5 useful LinkedIn Branding tips tips mentioned above.
Be consistent in making connections and engaging with others.
You will see a dramatic rise in qualified leads from the platform.
Author Bio: Adela Belin is an research analyst at writers per hour. She is also a renowned author, and a case study writer. Feel free to connect with her on G+
---
If you wish to discuss how we can develop your brand or provide graphic design for your product or business, email us at: [email protected]
Inkbot Design is a Creative Branding Agency that is passionate about effective Graphic Design, Brand Identity, Logos and Web Design.
T: @inkbotdesign F: /inkbotdesign
---