How to Rebrand a Company without Losing Customers
You can't grow your business if you don't grow your customer base.
In case you hadn't heard, rebranding is a hot topic these days. But does it have to mean a complete overhaul? Well, yes and no. The key is to think about your business as a brand, not a single product or service.
You can tweak your company name, logo, colours, and maybe even a little bit of your marketing—but if you're not careful, it might scare away potential customers and turn people off before they get the chance to try your products or services. Before taking the plunge, consider these three critical steps to building a successful rebrand.
A brand is your identity, promise, and why people buy from you. It's how you present yourself to your customers. And it's all about building trust.
Identify the Brand Personality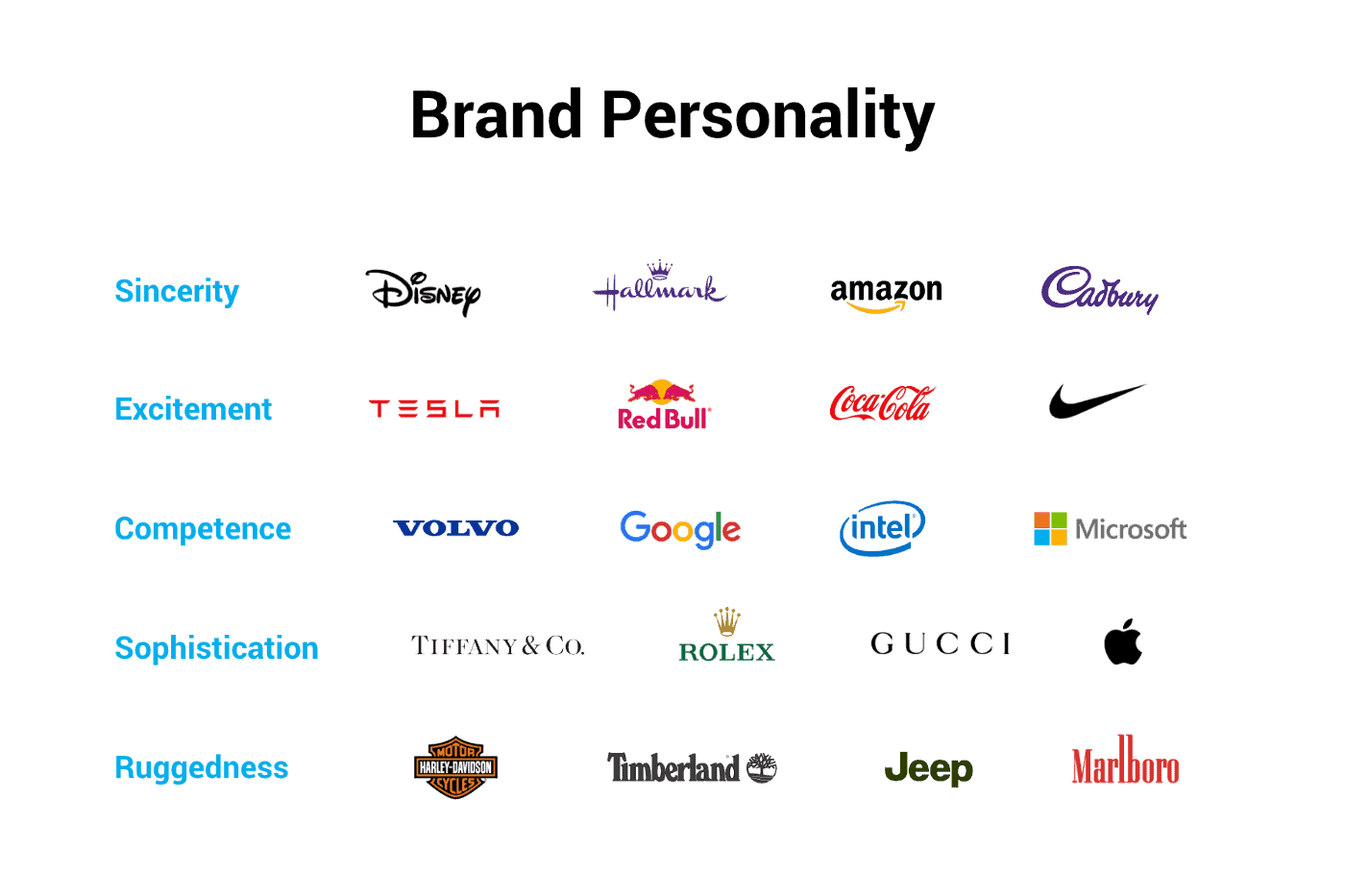 When you plan to rebrand a company, it becomes challenging to identify the brand's personality. As you know, a logo represents a brand's personality, and when it is rebranded, the brand's personality changes, and you don't know whether it has been changed. This article has listed some easy tips to help you identify the brand's personality after rebranding.
Before going to the main tips, here are some things you need to understand about brands:
Brands are always dynamic. They always change.
It is vital to have consistency across various channels.
The audience should understand brands.
It is good to keep the tone consistent.
It is essential to understand the customers' needs.
It is vital to have a clear identity and messaging.
Brands need to be unique and stand out.
Here are the top ways to identify the brand's personality.
Use Brand Archetypes: When rebranding a brand, the first thing which comes to mind is how the brand should look. An excellent example of this is the Coca-Cola brand. The Coca-Cola brand is famous for its iconic logo. But when the company decided to rebrand itself and wanted to make a difference with its new logo, it decided to use a different typeface and a more modern font. It is an excellent example of brand archetypes.
Use Visual Hierarchy: The next thing you can do is to use visual hierarchy. Designers use this method to create the brand's structure and how you will communicate it through the brand's imagery. An excellent example of this is the Mcdonald's brand. When the company decided to rebrand itself, it also changed the colours of the menu items, the staff's uniforms, the vehicles they use, etc. They completely changed the brand communication.
Use Storytelling: Storytelling is the way to identify the brand's personality. It is constructive for businesses trying to rebrand because you can share the story behind the brand. For instance, if you want to communicate the message of "The World's Healthiest Food, " you need to tell the story behind it. You need to share your experience and what made you decide to come up with such a product.
Focus on Emotion: When branding a business, you must focus on emotion. It would help if you focused on people's feelings when they see the brand. So, in this case, you need to focus on people's positive emotions when they see your brand. You can choose any emotion like love, happiness, success, etc.
Redefine the Business Objective
When you rebrand a company, many things need to be considered. One of the critical things to consider is redefining the business objective.
The business objective refers to what you want your company to do. So if you rebrand a company, you must define what you want the new company to achieve. To define the business objective, you must consider the company's core values, products, and services.
Bestseller No. 1
Here are a few tips to help redefine the business objective when rebranding a company.
1: Think about the customers.
First, you must consider whom you are targeting for your business. It is imperative to think about the customers. Are they young adults, middle-aged people, or seniors? What does their life look like? Do they have children?
It is also essential to know what they like and don't like. They might not like your products, but they may like your services. The main thing is to understand the needs of your target audience.
2: Choose the right products.
Once you have a clear picture of your audience, you must choose the right products. You should pick products that match your audience's needs.
For instance, if you are rebranding a company for the elderly, then you should avoid using products that can be dangerous or addictive.
3: Identify the right services.
The same goes for services. You should always pick services that match the needs of your audience.
4: Define your new logo.
The final step is to define your new logo. There are many ways to go about it. For instance, you could use the old or original company logo. There is no right or wrong way to do it. You have to pick something that feels right.
5: Communicate your new brand identity
Once you've defined the business objective and identified the right products and services, it's time to start communicating it to the rest of the company. You need to explain what your new brand identity is and what your business strategy is going to be.
So, in summary, the key thing to remember when you rebrand a company is to redefine the business objective.
Reimagine the Company Culture
It's no surprise that branding is an essential aspect of the business. A well-branded company stands out and has a certain appeal that gives it a competitive edge. But there's more to branding than meets the eye. It's about more than just a logo and a slogan.
What makes a company great?
There's a good chance that you're familiar with the company that your work with. You may even know that you like it. The fact is that most people feel this way when they first meet a company.
However, many businesses don't fully appreciate the actual value of their brand. And it's not always obvious why they're so successful. One study found that only 12% of companies understand what their brand means to customers.
So, if you're considering rebranding your company, there are several ways you can go about it. But before you start, here's what you should consider.
What does your company stand for?
The first thing you need to do is define what your company stands for. What is the meaning behind your company name? Do you think about your company in a positive light or a negative one? What does your company say about your values?
The truth is that your company's identity isn't static. And it doesn't stay the same year after year. It changes depending on who is involved in your company.
For example, if your company grows and expands, its identity might also change. This happens because new employees are brought into the company. They may have different ideas about the company's culture.
On the other hand, if you're a small business struggling to get your products and services noticed, your company's identity will probably change. This happens because your company needs to change to survive.
What would customers say about your company?
You can learn a lot about your company's identity by asking people about it. In particular, you need to talk to customers. For example, how do they feel about your company? Are they loyal to it? If they aren't, why not?
In addition, you need to listen carefully to what they say. This is because many customers may be reluctant to share their thoughts. However, if you show them that you're interested, they'll be more open about their views.
You'll also want to consider what your company says about your company. In other words, how do your customers think about your company? Do they see it as innovative, trustworthy, or creative?
Develop a New Logo and Website
If you have decided to redesign your business logo, it might feel like you're starting from scratch. It's a good idea to begin by brainstorming new ideas that reflect your brand and your values. While this process can be time-consuming, you mustn't just rush into a design. You need to plan your redesign and consider your audience and purpose carefully.
When you first approach your redesign, you'll want to research your audience and what makes them unique. Who are they? What do they care about? What would they like to see in a new logo and website?
You can better understand your target audience and what you want to communicate with them by answering these questions. Once you've got the basics down, you can dive into the nitty gritty details of what it means to redesign your business.
As you work through your redesign process, remember that there are two key elements: the visual and the functional. Both elements must be designed carefully, as they help define your brand and help your audience understand your business.
Visual Elements
For many businesses, the logo is the face of their brand. A new logo should represent the business how it wants to be perceived, which can be tricky. While you may be tempted to jump straight to a logo design tool, getting a handle on your visual elements is essential.
Think about your existing logo and why it's not working. What problems does it solve? What are its weaknesses? What are its strengths? Once you know what your logo needs to say, you can start thinking about visual elements.
The following tips will help you develop a solid visual identity for your business.
Make sure that your logo is legible
Most people can read your business name but may have trouble reading your logo. Make sure that your logo is readable and distinctive. Start by researching your audience. What words do they use to describe your business? Make sure that the colours in your logo match your chosen words. If you choose a word that's already in use, you'll need to create a new brand that's unique from others who are using it.
Make sure your logo is clear and simple
A good logo gets your point across clearly and succinctly. The logo for your business should be a standalone image and represent your brand without being distracting. Be careful that it doesn't look too busy. While it's tempting to go wild and add many details, this can confuse. Your logo should include only the most essential elements.
Rebrand the Marketing Messages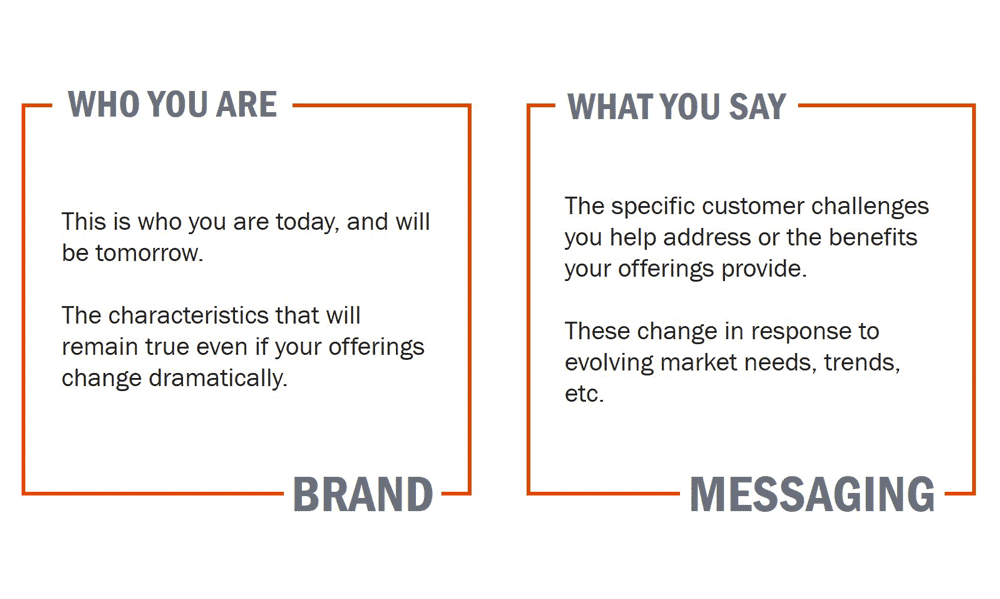 The process of updating the marketing messages after rebranding a company can seem like a daunting task. We know rebranding a company is challenging and not losing brand recognition. So, if you are having trouble updating the company's marketing messages, here is a detailed guide to help you do it right.
Before updating the company's marketing messages, you must understand what you're trying to achieve. Updating the company's marketing messages means communicating with your clients to help you build your company's brand. To make it easier, let's break down the objectives into three broad categories:
1: Improve the quality of the messaging
The first objective is to improve the quality of the marketing messages. This means that the marketing messages must be concise and easy to understand. If your clients don't see any improvement, they might assume that the marketing messages were never good.
2: Make sure it communicates your company's message
The second objective is ensuring the marketing messages effectively convey your company's message. A message that doesn't convey your company's message won't be successful.
3: Ensure that the marketing messages are updated
The third objective is ensuring that the marketing messages are updated. They might be outdated if you don't update the messages when necessary.
In updating the company's marketing messages, it's important to remember to stay consistent. It's a common mistake to create a fresh new style that isn't consistent with the old one. For example, if the old messaging style was straightforward, then don't start by using overly complex words and phrases.
Here are some tips to help you get started:
Start with an outline: Before writing the new messaging, it's a good idea to write a brief outline. This will help you better understand what you want to say and what it will look like.
Use relevant examples: When writing the new messaging, use relevant examples to demonstrate what you want to communicate. This will give your clients a better idea of what they should expect.
Use the right tone: The tone of the messaging must be appropriate for the client. For example, if your company sells online, you wouldn't want to send a message that seems too casual or friendly. In contrast, if your company sells through a brick-and-mortar store, you wouldn't want to send a message that seems too formal or impersonal.
Include a call to action: A call to action is a message asking your clients to take action. These can include ordering, signing up, or even making a purchase. Your clients must be able to quickly identify the call to action at the bottom of the message.
Recreate the Company Brand Story
You're planning to rebrand a company and need to write a brand story. Well, it doesn't matter what kind of company you're rebranding. You can't miss a chance to recreate your company's brand story. Your brand story is the most important thing because it helps people understand your brand identity and creates a lasting impression about your business.
The first step in creating a brand story is identifying your brand's main features and values. You can do this by conducting a brand audit, which involves defining your business goals, objectives, and vision. It would help if you also created a persona. It's a symbolic person who represents your customers.
Then, it would help if you thought about the company's strengths and weaknesses. This means finding the areas where your brand is lacking. Afterwards, you need to identify your customer's pain points and try to solve them.
At last, it's time to develop a strategy. Before starting your brand story, consider your budget and timeline. You need to decide whether you're doing this project on your own or you need to hire a professional writer. You can either hire a freelance writer or an in-house team. It would help if you discussed your options with your team.
Your brand story should include at least two parts. The first one is the brand history. You need to talk about the company's past and explain the reasons for the company's current situation. You can start the story with a historical anecdote. For example, you can tell how the company started and what was happening in the early days.
After that, you need to focus on the future. It would be best if you talked about your plans for the following years. Describe the company's strategy, mission, and vision.
Sale
Bestseller No. 1
Now, it's time to talk about the brand personality. You need to define your brand's voice and tone of voice. The tone of voice can be informal or formal. You can make it simple or complex. Make sure that your tone of voice is consistent throughout the brand story.
You can write a good brand story casually or more formally. However, you should always make sure that it's consistent. For instance, your story should always include the right amount of personality.
Finally, it's time to review your brand story. You can use a different writing style. For example, you can make it more conversational or more technical. You can add images and graphs to make your story look more attractive.
Conclusion
When rebranding, you don't need to lose your loyal customers. You only need to change the way you communicate with them. Think about it. Would you be mad at a brand you used to love? Probably not. You'd try another brand.
So don't make the mistake of alienating your customers by creating a new brand identity. It's easy to confuse your existing customers when rebranding, but they won't go anywhere. You still have to reach them, and you still have to sell. This is just a new brand that doesn't cost you any extra. Just a little time spent creating a new brand identity will save you hours of confusion later.
Call today to get started on this brand strategy project.
Last update on 2023-09-24 / Affiliate links / Images from Amazon Product Advertising API