Golden Rules of UI Design to Keep in Mind While Taking Onboard a Website Project
May I ask, what is your ultimate job as a UI/UX designer?
If it isn't to create a website interface which is easy for users to understand.
Alongside usability, it is also essential that you make sure your user interface is aesthetically pleasing.
Gone are the days when websites solely relied on hardcore coded HTML formats.
These days, website designs are highly interactive and dynamic.
With such website designs in play, it is increasingly vital to decide which design principles are highly significant.
Here are the 8 Golden Rules of UI Design to keep in mind before starting a website.
Rule # 1: Give Users Control Over the Design
A successful business is one where you offer users complete control over the design.
An architect was handed down the tender of constructing a complex.
Now, he designed the complex, but he couldn't figure out how to place the walkways in between two blocks of the complex.
Now, instead of designing the walkways himself, he placed a field of grass in between the blocks and stuck up a signboard saying, "Please walk on the grass."
A few months after the building was completed, he re-visited the venue, and by tracking the worn out paths where people often walked across the grass, he realised where to build the walkways now.
What did the architect do that was different?
He let the users decide where they want the walkways.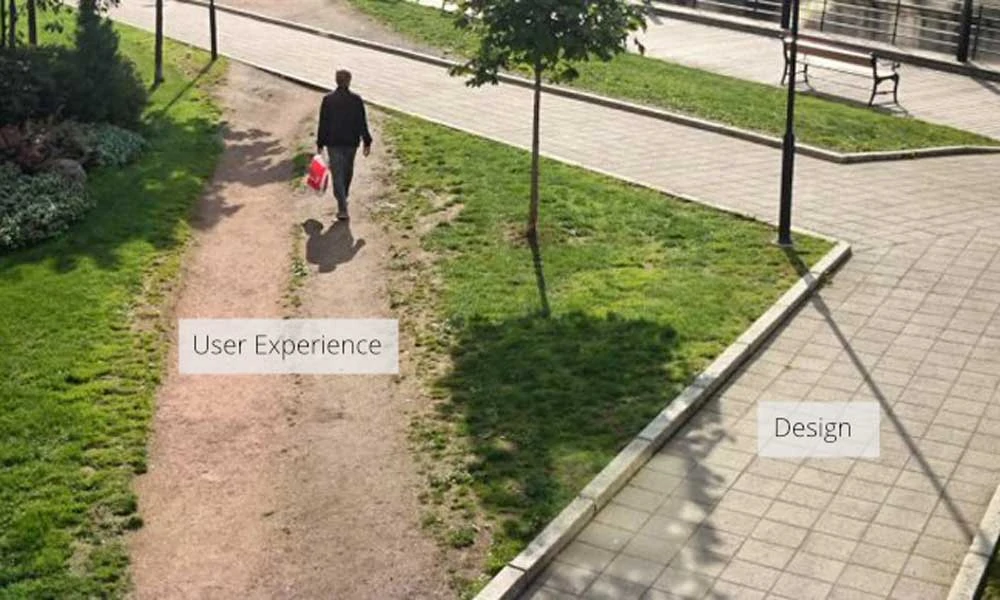 As a UI specialist, you should also do the same for your website design.
Give users an open canvas and see where they spend the most time on your website.
Then recreate those areas to entice them.
Rule # 2: Maintain Consistency in Your Website Design
Do you know that 88% of online visitors never choose to come back to your website once they have a terrible experience?
If your website fails to offer your visitor a good experience, there is a strong chance that they might never consider doing business with you.
One of the key elements that ensures a great user experience is a consistency in web design.
It would be best if you made sure that your entire web design has a certain level of consistency.
For instance, if you have positioned the menu on top of your home page, make sure that it doesn't show at the bottom elsewhere.
If your menu item re-arranges on screen loading, it portrays your website as poorly designed.
You have no idea how observant your audience can be at times.
Make sure that your website UI elements are consistent across all platforms.
Some people use Apple devices, while others work on laptops and Android.
Depending on who your audience is and what devices they could use to browse your product, make sure to maintain an adequate level of consistency.
Rule # 3: Keep Your Website Forms Short & Sweet
According to WPForms, almost 74% of organisations use web forms for lead generation.
49.7% of companies put online forms as their ultimate lead generation tool that converts customers.
Believe it or not, people still don't like to fill up forms that are poorly designed.
The less you ask, the more they stay. The more you ask, the less they stay.
A poorly designed web form can result in directing your customers towards other better alternatives.
Another reason why people choose not to fill online forms on websites is that they are quite lengthy.
Forms that entail much information on your requirement can never grasp a good lead.
Rich Brooks, in his book "Why People Aren't Filling Out Your Contact Form," states,
"Most people are filling out your form because they need help, but they don't necessarily need it from you. You have most likely only started the process of building trust with your site visitor, but that doesn't mean you can ask for too much of their time."
Don't ask too many questions, or you will push them away.
Rule # 4: Reduce Short-Term Memory Loss from Your Audience
Do you know that the average attention span of a human being has become that of a goldfish?
The attention span of the modern-day internet audience has become quite limited.
We want everything that we do should somehow make our lives better and easier.
When things are simple and less cluttered, it's relatively easier for us to recall information.
According to Nielsen's principles, "Recognition is favoured beyond recall."
Where recognition is the act of recognising an element, whereas recall is where you call up information from memory.
If we choose to keep our interfaces simple and easy to understand, if we want to obey patterns, standards, and conventions, we are already contributing to better recognition and ease of use.
Rule # 5: Pay Attention to Elemental Hierarchy
When was the last time you paid attention to different design elements on your website page?
When designing your site page elements, make sure to include both utility and usability for your site viewership, into the equation.
Ensure that the most critical functions are placed at the top of the page.
In this manner, an individual visiting your website will automatically be lead down through the funnel to your service.
Alongside placing elements, make the best use of whitespaces.
Using white spaces appropriately is as important as the placement of the elements within the web page itself.
Don't clutter elements as it can have a detrimental effect on your site aesthetics.
Make sure that you add clean lines, lots of spaces and visually appealing elements.
Follow the rule of thumb and place elements appropriately from left to right and from top to bottom adequately.
Rule # 6: Use Contrast to Manage the Audience Focus
Do you know that you can also manage the focus of your audience by setting the element contrasts on your website?
For example, if you look at a post where every element of the headline has the same contrast, as shown below.
You won't be able to decide where you need to pay attention first.
Now, look at the same text differently.
So you can see that the highest contrast element is the headline now.
It pops out and is pretty self-explanatory with the message.
While the other elements fade into the background, where the author name gets the second priority, and the date the third.
What if I reverse the process.
Did your attention shift from the main headline to the date?
I am sure you can now see how contrast is effective in focusing the attention of a user where you want it to go.
Rule # 7: Follow Website Design Standards Where Necessary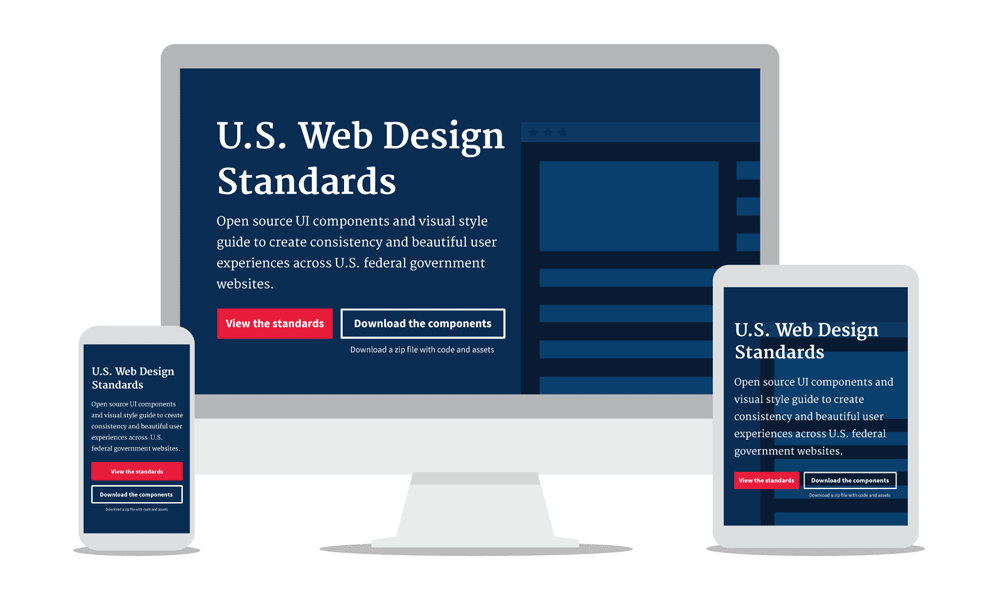 You know what they say; "If it isn't broke, you don't have to fix it."
Same goes for website design elements.
If your website design elements, such as your website logo design, site search option or icons are by the accepted standards, you won't need to change them.
Why? Because the minds of your audience are attuned to accept those elements there.
For instance, usually, the brand logo of your website appears on the upper left corner of the screen.
Now, if you try to shift the logo elsewhere, you can end up confusing the site visitor.
If a (?) indicates a help notification globally, then don't change it with a (!).
It's okay to think outside the box, but don't make your design difficult for visitors to understand.
Rule # 8: Define User Personas in Your Web Design
User personas are the ideal representation of an average visitor coming to your website.
While defining user personas, many web designers focus on the individualistic goals of the users, their characteristics, what they have and the attitudes that they will display.
Some brands, such as Branex, have expert designers who can predict the expectations of the users.
They deeply understand the concerns of their users and use empathy as a tool to get into their shoes.
Each user persona can have a particular name, and you can even create a backstory about them.
These stories can help give life to the defined personas and keep the imagination alive.
For instance, you are creating a website for car auto-parts.
Now, one of your user personas can be a fictional guy named Jack Nicholson, who loves to drive fast cars.
He is the three-time champion of the F-1 Formula racing and lives in Nevada.
He likes to stay out late and go for clubbing with his friends.
Moreover, since wheel rims are quite the trend in Nevada right now, you can set them as your target persona.
In the End…
Designing the perfect user-experience for your website can be a tricky task.
However, setting the right UI is as essential for your business as setting up a remarkable marketing strategy for a brand.
Above discussed are a few rules to help you understand the crucial elements of UI which an average website designer can easily miss out on.
Pay attention to the rules of UI design and make your site a success.
Author Bio: Rachel Kieran is a senior community manager, who is currently associated with Branex LLC, a full stack digital marketing and web design agency in New York. Rachel Kieran is passionate about technology, digital entrepreneurship and Artificial Intelligence. You can follow her on Twitter @RachelKieran3.