4 Critical Elements Financial Websites Must Have in 2020
Websites form an integral and indispensable part of every business endeavour. 
With the increasing popularity in Search Engine Optimisation, you cannot hope to thrive in this radically competitive world without devising ways that will put your website at an advantageous position in Google's ranking. 
Therefore, it requires little mention that your website needs to provide to its users what other sites fail to. 
That is the only way you can take your business to the millions out there who might be needing your service and products in their lives. 
Now while we are at it, let us take a look at the way websites, especially, those of finances and loans must structure and frame their content so that they can enhance the user experience and further their business simultaneously.
1 – Comparison Charts Enhance The User Experience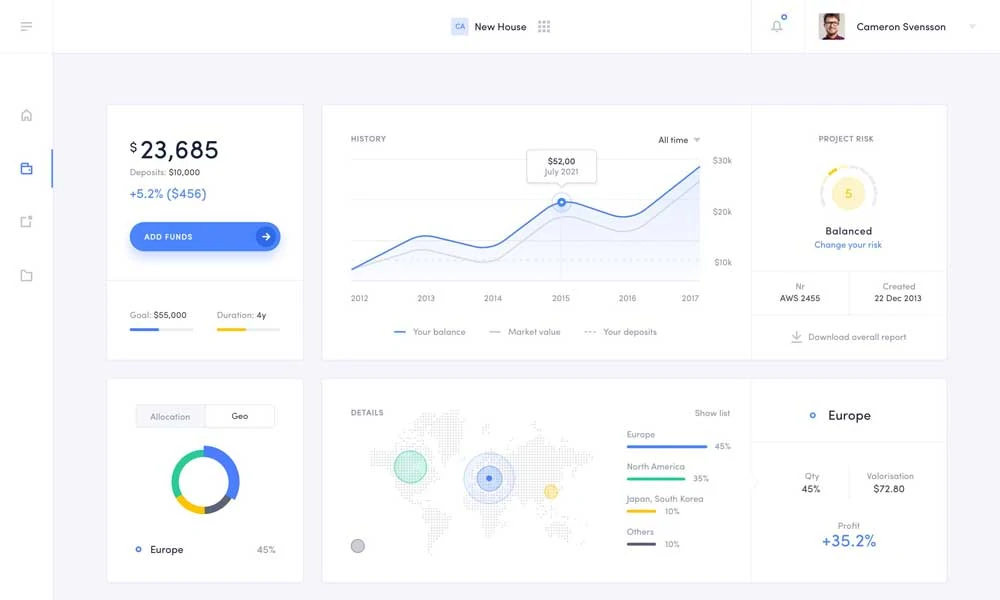 The website that most of these financial institutions have are quite traditional if you analyse them to their last element. 
They offer pretty much the same information as any other website. 
There is a dearth of fresh content and layout. 
Your target audience will leave your site if they find nothing new. 
Therefore, what financial websites need is something that will set it apart from the rest out there. 
Think of comparison charts in this scenario. 
Your target audience will love it when they can compare and contrast the features of different financial or banking products and services. 
Comparison charts do not only make it easy for your target audience to choose from a myriad of options available when it comes to finances but also help them make informed and enlightened decisions. 
MarketReview.com is a quintessential example of what a website that deals with loans and other finances should look like. 
You could head over to their site to find some leads.
2 – Financial Solutions According To Life Stages
Adding a life stage option to your financial websites can be immensely useful for your target audience. 
More often than not, it might become tedious for the users to scour through each section and find the right product or service for themselves, depending on the age group they belong to. 
But, if you are smart enough to enable the feature of 'life stages' or something akin to that, you can be sure of the fact that your users will have a great time navigating through whatever your website has to offer. 
With the option of 'life stages' at their disposal, they can find that exact service they have been looking for. 
Say, for example, if an individual within the age bracket of 40 to 60 wanted to know more about life insurance policies, they can hover over the option that encloses the particular age group and get the job done.
3 – Blogs and Articles On Financial Education
It shall always do your target audience great favour if they can acquire as much information as they can about a particular financial topic. 
Say for instance, if an individual wants to get a credit card for herself but is entirely oblivious of how to go about the process, your website can have articles that can enlighten the person about the same. 
It can educate the masses about how to manage the payments and how to avoid falling prey to the vicious cycle of debts. 
Blogs and articles as such can act like supporting pages tweaking the quality of the website and enhancing user experience. 
Also, rich content on your website always works in favour of the ranking. 
If your site has content that is quite different and way more informative than the other financial websites in the market, you can always hope to make it to the top of the Search Engine Results Pages.
4 – Calculators To Help You Calculate EMIs And The Like
Consider thrilling your target audience with financial calculators that they can use to calculate their EMI. 
Such calculators are usually not provided by the traditional financial websites, and users who want to have a look at what they are signing up for might have a difficult time. 
They have to look for other sites that have such calculators in them. 
Thus, think of all the time users can save browsing through your website. 
It shall keep them glued into your site because they shall find every service they need in one platform.
Conclusion
In a nutshell, your website must be able to offer fresh approaches to your target audience so that you can retain them for a long time and scale your business. 
It always pays well when you place yourself in the shoes of your users and analyses things from their perspective. 
You get an idea about what someone who is looking for a specific piece of information or service wants from a website. 
Talking about websites for financial affairs, users love it when everything is neatly organised and divided into appropriate sections on the site. 
Keep the elements above at the back of your mind, and you shall be able to take your financial websites to the zenith.