Direct-to-Consumer Branding: How to Grow a Business
Direct-to-Consumer (DTC) is a term used to describe companies that market directly to consumers without intermediaries. The company sells directly to consumers or businesses and does not sell through other channels like retail stores, the internet, or catalogues. DTC marketing companies include companies that sell a consumer product or service through direct contact with the customer.
One of the best ways to grow your business is by directly targeting your ideal customers and finding ways to connect with them. But as an entrepreneur, you also have to be aware that your brand identity will inevitably extend beyond your physical storefront—your brand will include a range of factors, from your company name to the tone of your voice to your overall approach to customer service.
One of the best ways to ensure that your brand identity remains consistent across all aspects of your business is by establishing a direct relationship with your target market. By effectively engaging with your customers and understanding your brand's personality, you can build trust and generate loyalty among your customer base. And when you're able to build a brand that connects with its audience and fosters trust, you'll be able to effectively market and promote your business—and build a loyal customer base that you can count on for life.
You are responsible for your company's image and success as a business owner. When you think of your brand, you think about the personality you want your business to have.
You want to recognise your brand on the shelf and in your customers' minds. You want to be known for a certain quality that you offer. You want your brand to be memorable but also consistent. In this article, we will discuss how to build a direct-to-consumer brand.
What Are Direct-to-Consumer Brands?
Direct-to-consumer brands sell directly to consumers without using a broker or a distributor. Many online retailers operate as direct-to-consumer brands because they offer lower prices for customers.
Direct-to-consumer brands usually offer low pricing for the same reasons online retailers do, but they're not as limited by laws such as the FTC's advertising rules. These companies are not subject to the same scrutiny as more extensive, publicly traded companies.
So, if you buy from a direct-to-consumer brand, you'll get the best price. But check the label on every product you purchase to ensure it is the right brand for your needs.
Why Is It Important to Know What Brand You're Buying?
Not all brands are created equal. Some are cheaper than others. Others are only available online. And still, others don't deliver what they promise.
For example, you could buy a brand that costs $25 on Amazon, but it turns out to be made of cheap materials. Or you could buy another brand that is $50, but it's made from the highest quality materials.
Even if you're buying a product that is "directly from the manufacturer", it might not be from the original manufacturer. For example, some products are manufactured overseas and then shipped to the US. If that happens, you won't know until you receive the product and discover that the manufacturer doesn't match the claims on the box.
The bottom line is this: if you're buying a product, you need to know the manufacturer.
The Difference Between Direct-to-Consumer and Other Business Models
The direct-to-consumer model (DTC) was created to compete with traditional business models and to meet consumer demand for access to high-quality products that are safe, effective, and proven. This model allows patients to get clinically tested products manufactured to strict standards and delivered by a highly trained team. It's designed to be affordable, convenient, and fast.
However, some consumers have concerns about DTC products' efficacy and safety. There are several benefits to the DTC model, including the following:
Convenience: Direct-to-consumer products can be purchased quickly and conveniently through websites or mobile apps. DTC companies don't require a prescription or insurance approval, and customers are not limited to certain doctors or pharmacists.
Affordability: Unlike traditional models, DTC models are typically cheaper than products sold through traditional retailers.
Speed: Some DTC companies claim that their products can be ready to use in 24 hours or less. Traditional retail stores often take weeks or months to order and ship products.
Product quality: Since DTC companies do not need to abide by FDA regulations, they don't need to prove that their products are safe and effective before they sell them.
While the DTC model allows for more convenience, affordability, and speed, some drawbacks exist. The lack of regulation and oversight can allow unsafe products to enter the market, and some DTC companies may cut corners regarding manufacturing.
What Makes DTC Marketing Different From Traditional Sales?
The Direct-to-Consumer marketing channel is the primary source of information and guidance for consumers, allowing them to make purchasing decisions based on their experiences and preferences. For this reason, DTC marketing is often the fastest-growing category in the retail industry.
Compared to traditional sales, where the retailer determines the product placement and pricing, DTC marketing allows consumers to choose products that align with their personal needs and goals and receive the product's benefits at no cost.
Who Are Consumers in the DTC Market?
Consumers in the DTC market are young, educated and affluent, and they want to save time and money by researching products and making informed buying decisions. Many of the brands found in DTC stores and online are new and innovative, and consumers enjoy the convenience of shopping at their own pace, making it the perfect way to explore and experiment with new products.
The DTC market offers consumers a chance to discover new products in their backyard and become familiar with new brands. Brands can build their presence through multiple touchpoints, including:
online stores
Facebook pages
Twitter feeds
YouTube videos
In-store experiences
Social media influencers
With more than 70% of Americans using social media daily, brands can reach out to millions of consumers and drive engagement.
Why the DTC Industry is Growing
Despite the growth of DTC, there are still barriers that limit its success, and the following four reasons explain why the DTC channel is still largely untapped:
Technology
Most consumers use mobile devices and smartphones to research and buy products rather than visit brick-and-mortar stores. This has made in-store shopping obsolete, and retailers need to adjust to the digital age by offering shoppers an improved in-store experience.
Accessibility
While consumers today are savvy shoppers, many are still limited by the number of hours in the day and the amount of money they have to spend. DTC marketing is an affordable channel to introduce products to consumers, allowing them to purchase and test products without the hassle of visiting stores.
Time
Shoppers are looking for time-saving solutions, and DTC marketing enables them to find them. Instead of leaving home and searching for a store, consumers can research and select the product they want at their convenience and speed.
In-Store Shopping
The in-store shopping experience is declining as more consumers prefer the convenience of online shopping. Nearly three-quarters of all consumer purchases now take place online.
Direct-to-Consumer Marketing is a growing trend reshaping how brands interact with consumers and how they are built. It's an effective way to connect with customers and develop brand loyalty. It offers unique benefits like providing consumers an easy and convenient way to buy their favourite brands.
Direct-to-Consumer is the preferred marketing channel for many brands, and it's poised to continue growing, thanks to the proliferation of mobile technology and the rise of influencer marketing.
Direct-to-Consumer Marketing for Small Businesses
DTC marketing is an excellent choice for small businesses because it gives them a unique opportunity to reach the market. In a world where consumers often get their information from other sources, like social media, TV, radio, print, and internet ads, a business can get lost in the noise. However, a business can get noticed directly in the consumer's stream of information through DTC marketing.
DTC marketing is a powerful business tool, but it's tricky to pull off. This post covers some of the basics of DTC marketing, including a few tips to keep in mind as you plan your strategy.
Start With Research
The first thing you need to do when planning any marketing is do your research. Who is your target audience? How do they search the internet? What are their interests? What information do they already have about your business?
For example, if your business sells health-related products, you might want to look into how your audience uses the internet. Does your prospect typically search for information about healthy food? Or are they searching for weight loss information? Do they tend to read blogs and follow influencers?
These questions will help you define your target market and what content you'll need to create.
Make Sure Your Business Is Legitimate
Direct-to-consumer marketing may seem easy, but there are some things you'll need to consider before going ahead. For starters, you need to make sure your business is legitimate.
This means that you should be able to prove the legitimacy of your business. For example, if you're selling health-related products, you might need to provide your business license or other proof of legitimacy.
Another aspect of legitimacy is the presence of your brand name. When someone searches for your name online, they should be able to find your business and know it's legit.
You can check whether your brand name is available online by visiting the Internet Corporation for Assigned Names and Numbers (ICANN). This organisation manages the domain names database, including .com, .net, and.org. If ICANN registers your brand, you should be able to see it.
If your brand name isn't registered, you can register it at your local domain name registrar. If you do this, make sure that the domain name registration doesn't expire, so it's there for you when people start searching for your brand.
It's also vital that your business address is available. You should be able to find your physical address online. If it's not, you might want to register a domain name for your business that includes the address of your office.
Be Clear About Your Brand Name
While your brand name is a vital part of your marketing, you should ensure that your brand name is clear to both your customers and potential customers.
Use meaningful and easy-to-understand words to keep your brand name clear to the consumer. Avoid using a word like "Healthy" that could be interpreted differently.
Instead, use words like "Natural" or "Nutritious" to describe your product.
The way your name sounds in your customer's ears is just as important. Consider how your name will sound when customers are searching for it. Make sure your brand name is recognisable to people, even if they aren't familiar with your business.
Make Your Business Stand Out From the Competition
Your business's value proposition is the last thing you need to consider. What makes your product or service stand out from the competition?
Do your competitors have a stronger brand? Are they providing more valuable content? If so, how does that benefit your customer?
If your business offers a unique product or service, make sure it's what the customer wants. Otherwise, it won't have a strong chance of success.
If you decide your business is worth pursuing, the next step is to plan a strategy.
Direct-to-Consumer Branding Strategies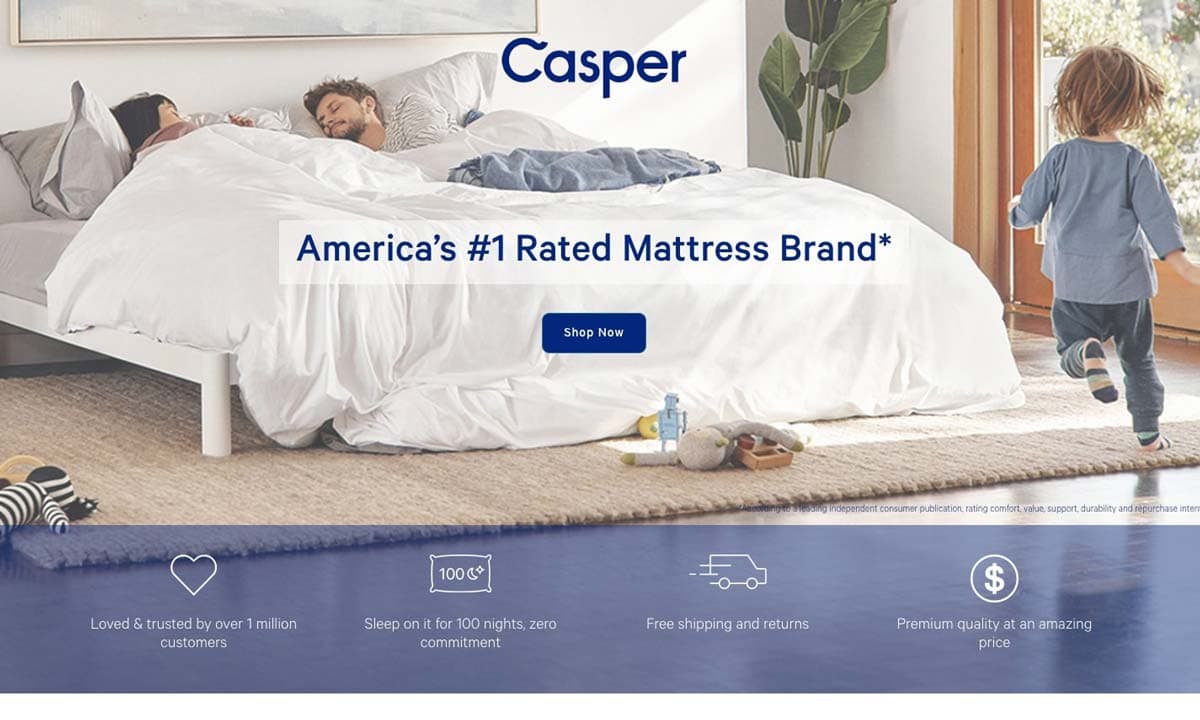 If you're a direct-to-consumer company, the best branding strategy always focuses on value.
As a consumer, you want to buy a product that will provide long-term benefits. Your needs may differ depending on your lifestyle or goals, so it's crucial to figure out what you're looking for and how that product can fit into your life.
The truth is that consumers often end up spending too much money on products they aren't delighted with. When searching for the right product, consider how much you need, whether you have a budget, and whether you'll use it frequently.
Here are three brands that offer great value:
Nike: Nike is a company that is committed to improving your performance. They offer many athletic shoes for running, tennis, football, basketball, soccer, and snowboarding.
They focus on making products that improve performance. This means that you should expect high-quality materials and expert craftsmanship.
With the Nike app, you can track your training, analyse your performance, and find personalised workouts. Their products are also designed with the latest trends in mind to ensure they are constantly evolving and improving.
Huggies: Huggies are diapers that offer 100% cotton and safe, gentle, and effective protection for your child.
This brand is committed to creating products that are not only effective but also fun and easy to use. They believe that a happy and healthy baby leads to a happy and healthy home.
Their products include a line of toys that help to encourage play and exploration, including books, puzzles, and games.
Huggies is committed to safety and offering products that don't contain harmful chemicals.
Gap: If you're looking for something casual and inexpensive, you should check out Gap. They offer a variety of clothing and accessories, including jeans, tops, and coats.
They focus on providing quality products, excellent customer service, and a convenient online shopping experience. Their clothes are comfortable and durable, with a wide selection of colours and styles.
Gap has been a famous brand for over 30 years, which shows they understand customers' needs and have stayed relevant and successful.
The best branding strategy is always one that focuses on value. It's important to articulate why your product is unique and beneficial.
If you can effectively communicate the value of your product or service, you'll have an easier time convincing consumers that it's worth their time.
The Future Of Direct-to-Consumer Branding
We've been in a consumer world for the last 60 years, where people are conditioned to buy products from large companies rather than supporting local businesses. Over the past 20 years, we've seen that approach fall apart as consumers began to support independent brands, which resulted in increased sales and happier customers.
With direct-to-consumer branding, people are encouraged to purchase goods from independent vendors, creating more jobs for producers and consumers. The benefit for both parties is that consumers can purchase higher quality products, which results in better value for money.
This model of selling directly to the consumer has been around for a long time, but it's only recently gained traction. People are starting to realise there is no reason to buy from a chain store, which an organisation owns with a minimal incentive to sell a product at a fair price.
As consumers get more educated, they start to shop for products directly from the brand rather than the retailer, which is why you'll often see the term "buy direct" on websites. For example, a company might list its products on Amazon's website, but the company is selling the products through an eCommerce platform like Shopify or BigCommerce. In that case, the eCommerce platform handles the logistics, which frees the company to focus on creating better products.
The key is that consumers need to know how to find and purchase a product made by a local company or the brand itself instead of a large corporation. That's why online directories like the one below are so important. Consumers must first research and find the brand or manufacturer before they purchase a product.
What's the future of direct-to-consumer branding? There are still challenges, but the benefits outweigh the risks. Consumers need to know how to find these products, and that's why you'll start to see online directories for local businesses and brands. This trend is still in its early stages, but it's here to stay.
Conclusion
Direct-to-consumer branding is a great way to generate sales, but it's not always easy.
To grow a business, you have to be willing to put in the work. Opening a storefront and waiting for people to come in is much easier. But if you want to succeed, you need to be willing to work for it.
There's also much competition, so if you don't do everything right, you won't survive.
Want to learn more about how to start a direct-to-consumer brand? Subscribe to the newsletter below!
FAQs
What is Direct-to-Consumer branding?
Direct-to-consumer branding is when you sell directly to customers rather than through retailers.
How does it differ from other types of marketing?
Direct-to-consumer marketing differs from traditional marketing because you're not relying on advertising to drive sales. You're selling directly to the consumer.
How can I start a direct-to-consumer brand?
To start a direct-to-consumer brand, you need to know what you're selling and whom you're selling to. If you're looking to sell to teens, you could try to sell makeup or clothing.
How long does it take to grow a direct-to-consumer brand?
To grow a direct-to-consumer brand, you need to be persistent. You need to stay up-to-date on the latest trends and products. And you need to spend money on advertising.
What are some examples of direct-to-consumer brands?
Many direct-to-consumer brands exist, but the most successful companies are trying to solve a problem. For example, there's a company called Glossier that makes natural beauty products. They sell their products online and in stores like Sephora. Another example is Warby Parker, which sells eyewear. They sell their frames online and through brick-and-mortar stores.
What's the best way to market a direct-to-consumer brand?
The best way to market a direct-to-consumer brand is to focus on the customer. The best way to do this is to use social media to connect with your customers.