Why Digital Watermarks are the Best Way to Stop Piracy
Today, digital media has reached the general level of resource sharing systems and has become a convenient way to share much information between different individuals. 
However, this digital data is stored and shared over the Internet. 
The Internet is not entirely secure and is often attacked by many attackers, which leads to massive loss of many parameters and severe problems with copyright protection, property protection, authentication, secure connection, etc. 
In recent years, digital watermark technology has received significant attention from users and researchers in content protection and digital data authentication.
The best way to prevent piracy – Digital Watermarks
Watermarks are one of the most popular ways to protect photos posted on the Internet. 
You can use a photo watermarking app to apply watermarks to all types of images, allowing photographers and copyright holders to promote themselves and their brand beyond existing viewers.
Effective watermarks serve many purposes. 
First, by clarifying the existence of the copyright, we confirm that others can only use the image in question with the copyright owner's consent and that it acts as a deterrent to potential thieves.
It also limits the chances of their use in case of theft. 
If the watermark identifies the photographer or copyright owner, in addition to its marketing purposes, it is much easier to prove actual ownership of the image in case of abuse.
Traditional watermarking to digital watermarking – An Evolution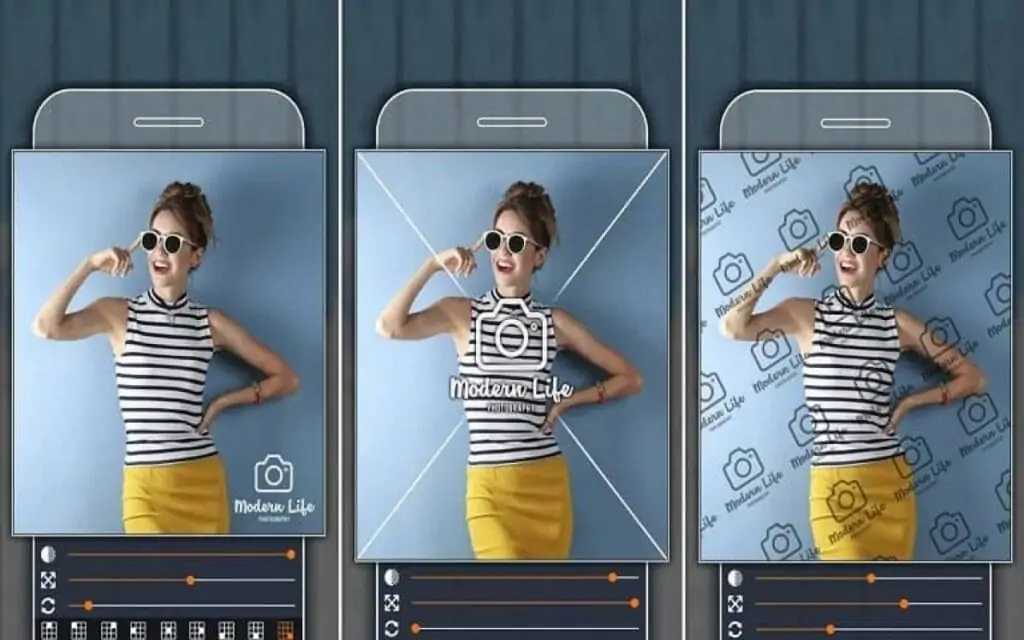 For centuries, the application of watermarks, drawings or designs made on paper during its manufacture has been one of the most used techniques to fight against illegal copying and falsification of documents. 
You can find the closest example in the bills of the old pesetas or the current euros or, even, in certain brands of blank sheets. 
However, with the development of new technologies and the emergence of the digital age, where the number of digital content is increasing, this technique has evolved into the so-called digital watermarks. 
These are based on identification codes inserted directly into the content of a multimedia file (image, audio or video) so that it is only possible to detect using a given algorithm and a key. 
Specialised software is in charge of inserting digital data, making subtle changes to the original content data, thus allowing its subsequent identification by a reader, facilitating commercial transactions, authentication of multimedia material, etc. 
The mechanisms or applications that reproduce or access said content could "read" the embedded data when they have specific special detection software. 
This allows them to identify the content and provide an appropriate response, ensuring that the user uses the content correctly.
Applications of watermarking
The digital watermark is not only a technology that protects copyrights. 
Although one of its applications is to guarantee document security or protect copyrights, its applications are endless. 
In ​​copyright protection, the main improvement is the association of the digital watermark with the protected material. 
You can use the uniqueness of the said brand, such as the video watermarking app, to story piracy of digital videos. 
In other words, there is only one watermark that identifies the content and, once it is inserted, it is not possible to dissociate it since it has excellent robustness that lasts after modifications that do not destroy the original information. 
At present, various experiences prove the efficacy of this technology. 
Their fields of application are very varied, but if we focus on digital security, we could speak of three large groups:
1 – Identification security
Digital watermarks function as digital security systems for identity documents, which allow a reliable authentication of the same using devices equipped with detection software. 
These marks are imperceptible to the human eye, so devices equipped with the detection software can detect forgeries, photo sharing, or data tampering (the most common processes for creating fake documents).
2 – Digital rights management
Watermarks balance the owner's need to ensure that their content is used correctly and legally while not affecting the consumer experience. 
It is a technology that can identify content, support the variety of uses thereof, and protect the rights of its owners.
3 – Emission control
Digital watermarks allow accurate tracking of content when it is distributed. 
This allows the content owner, production, post-production, and broadcast companies to know where, when, and how long.
The explosive growth of Internet use has become an attractive means of distributing multimedia materials. 
However, the digital nature of such material has made it nearly impossible to enforce and prove ownership. 
Another problem with digital photography and video is that straightforward and widely available devices can make undetectable changes. 
As a result, digital materials for evidence purposes have been questioned as the video surveillance industry moves to digital rather than analogue systems. 
Digital watermarks promise to solve these problems. 
Watermarking is the best online platform offering robust watermarks for copyright and piracy protection and fragile watermarks for safety control applications.