How to Use Cause Marketing to Help Make an Impact
Cause marketing is a method to educate consumers about social issues, such as poverty, hunger, health, and safety. Businesses can raise awareness and influence consumer behaviour by targeting these issues through advertisements.
Whether it's making a difference in the world or getting more sales for your business, every entrepreneur wants to make a difference. But how can you make sure you're doing more good than harm? When using cause marketing to build your business, finding the right cause and audience is the most important thing. In this blog post, I'll walk you through finding the right cause and audience and give tips on using cause marketing to make an impact.
What if you could change the world? What if you could help people? In this article, I'll show you how you can use cause marketing to help make an impact and create a meaningful change.
What is Cause Marketing?
There are many causes in the world, but the one that affects you the most is the food you eat. Every time you put something in your mouth, whether a cookie, an apple, or a piece of meat, it makes a difference.
But the reason you want to take control of your food choices is so that you can make better decisions about your life and the world around you. This is precisely why cause marketing is so important.
The truth about their influence is hard to ignore when the food industry spends more than $14 billion annually to convince you that you need more of their products.
So, how do they do it? And, what does it mean for you?
Cause Marketing Explained
This is a basic definition of what cause marketing is. It's the process of using a social or emotional connection to create the need for a product or service and then capitalising on that desire.
In other words, a company uses a particular cause to create the need for its products or services, which drives consumers to buy them. That might mean that you're being told you need to buy their product to support a particular cause or that the cause is something you care about, and your decision to buy their product supports that cause.
Companies know consumers will be more willing to buy their products if they support an important cause. The companies spend money on advertisements, public relations, and social media posts to get your attention. Once they get your attention, they can sell their products to you.
While this might seem a simple tactic, it's quite a powerful tool for corporations.
What does that mean for you?
Suppose you're considering purchasing a product or service from a company that you believe is important to you. In that case, their marketing campaign will likely focus on how that product or service is helping the company support a cause you care about.
This is especially true if the company has any connection to the cause or if the cause is part of the company's core value.
So, what are the best cause marketing campaigns?
It's safe to assume that the companies that do the best cause marketing are the ones that are most connected to the cause. In other words, the ones that are most emotionally invested in its success.
As long as they continue to connect to the cause and the company's customers are still interested in the products or services that they're providing, they'll continue to attract people.
Benefits of Cause Marketing
If you're looking to improve the health of your community, it's a great idea to get creative and involve your local media in an effort called "cause marketing." Your business partners are the "mediums" used to get your message out and into the public eye. It's a win-win.
You can find out how to set up a cause marketing campaign for your business on the website of the Partnership for Prevention. For example, suppose you want to raise awareness of childhood obesity. In that case, you could partner with a local restaurant to offer customers free meals for kids every Tuesday or work with a local grocery store to offer discounts on fruits and vegetables.
This kind of collaboration can be effective in promoting your company's message and increasing sales, too. Some studies suggest that customers are more likely to buy from a brand when they see it's working with a non-profit.
What Can I Do to Create a Cause Marketing Campaign?
While there are many ways to create a cause marketing campaign, contacting the Partnership for Prevention is the easiest thing to do. There are links to get started at the top of their website. They can help you find local partners willing to work with you and make your cause more visible.
Once you've found some businesses interested in partnering, you should brainstorm with them to figure out what you'd like to accomplish. You might ask them to sponsor a giveaway or a food drive, for example, or perhaps participate in a fundraiser.
Remember that these are just a few ideas – you can come up with as many as you'd like. You can also use your social media accounts to create a buzz about your cause marketing campaign.
Types of Cause Marketing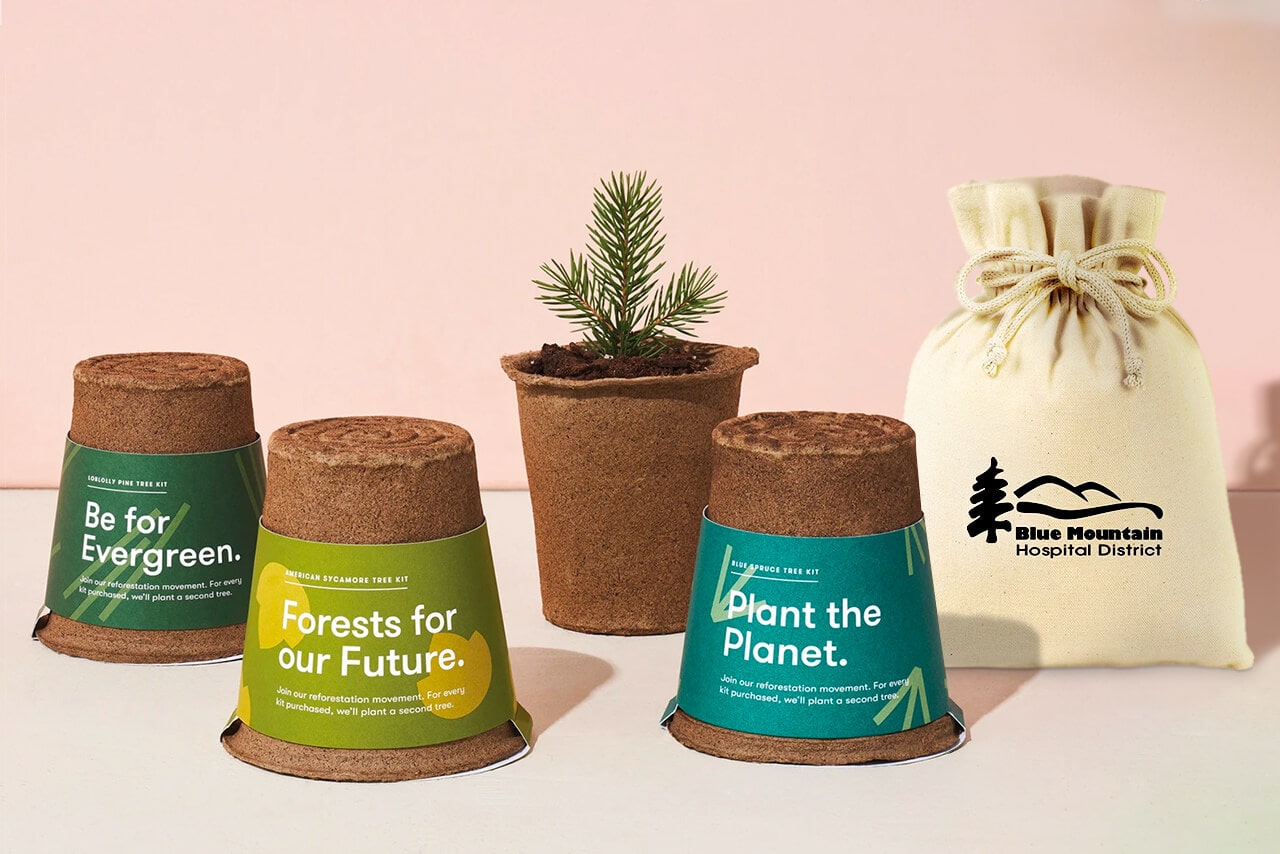 Cause marketing often involves a company partnering with charities or non-profit organisations. The purpose is to gain positive attention and support for the organisation. This could include donations, publicity, or products.
Some companies, such as American Express, have a "corporate responsibility" department that oversees causes, like corporate social responsibility (CSR). Other companies, like Apple, have created internal programs to raise money for specific charities, like the Smile Train program, which provides free surgeries to children born with cleft palate.
While companies usually offer to support a cause through their charity, some are interested in supporting multiple charities at once. For example, Facebook and Instagram partner with #iamchanged to encourage users to take photos and share a message that helps raise awareness about the issue of self-esteem.
Companies also market a cause directly to consumers. For example, a coffee company can donate coffee to a non-profit that helps homeless shelters. The company would be marketing the cause to the consumer.
The concept of cause marketing is based on the belief that a connection exists between an organisation and its cause. In the same way, the company hopes to build customer loyalty through a product purchase; the company hopes to build consumer loyalty by donating money or products to a worthy cause.
Companies that are considering doing cause marketing should consider the following questions.
What Is the Purpose of Doing Cause Marketing?
The primary goal of cause marketing is to connect a company and its cause. The idea is to draw a line from the company to its cause. You could do this by donating, creating a particular product or promotion, or providing a service that benefits the cause.
It's important to remember that the company isn't marketing itself. Instead, the company is marketing a cause, and the cause may be associated with the company, but it is not the company.
What Is the Company's Goal in Doing Cause Marketing?
A company that chooses cause marketing is hoping to get two things out of it. First, it wants to generate customer loyalty by getting customers to donate, buy products, or engage with the cause.
Secondly, the company may want to develop a new audience. A company that markets a cause directly to consumers will likely increase its exposure to potential consumers who share similar values.
Does a Cause Need to Be Charitable to Benefit From Cause Marketing?
A cause can benefit from a cause marketing campaign regardless of whether the cause is non-profit or for-profit. However, some causes are more likely to benefit from a cause marketing campaign than others.
The nature of the company, the type of product or service, and the target audience all play a role in determining whether a cause will benefit from a cause marketing campaign.
For example, a for-profit company that sells a luxury item is unlikely to generate any donations. On the other hand, a for-profit company that sells a cheaper version of the same item is more likely to generate donations.
How Do I Choose a Cause for a Cause Marketing Campaign?
You can choose a cause by visiting organisations that share your values. In particular, the cause should align with your interests and values. It should also be necessary to your target audience and impact society.
It's also essential to research the reputation of the organisation. Does it have a good reputation in your industry? Does an authority in your field accredit it?
Does it have a solid online presence? If so, you can find some information about the organisation on Google or YouTube.
You can also research charities that are popular and reputable. Ask family and friends, and search for charity ratings and reviews on Google and Amazon.
Once you have a list of possible causes, narrow it down to one or two. Choose the cause that feels the best for your business and your audience.
Should I Support Multiple Causes at Once?
A company can support more than one cause, but doing so isn't typically effective for all causes. The best way to support a cause is to choose one important to your audience and your business.
Doing this means that the company will focus its efforts and attention on that cause. This is less likely to happen if multiple causes are supported at once. Instead, the company will support them, but it won't have the time and resources to engage with them appropriately.
How To Use Cause Marketing
Cause marketing is a relatively new concept. Although cause marketing has existed for centuries, the term "cause marketing" was coined in the late 1990s by the non-profit organisation, the Advertising Council, to describe the practice of marketing products and services that contribute to positive social change.
While there are several models of cause marketing, the critical difference between them is whether the products or services being marketed support the cause. For example, a company could create an advertisement that promotes social change while simultaneously selling products and services that are good for the environment. This marketing type is often called "environmentally friendly marketing."
Some advertisements seek to influence people to make changes that will benefit society. In this case, the product or service is not a solution to the social problem. For example, an advertisement might focus on changing people's attitudes or beliefs about homelessness while also selling products and services that help to prevent the homeless from experiencing homelessness. This type of marketing is referred to as "social change marketing."
Although these advertisements have existed for a long time, they were typically used as an indirect way of advertising products and services. For example, in the early 20th century, the United States Postal Service publicly stated that their customers should try to send as little mail as possible.
This campaign worked since people received letters from the government telling them how much money they needed to pay into the Post Office to support the U.S. Mail System. While the Post Office had never directly marketed any products or services, the campaign was effective because it led many Americans to switch to more environmentally friendly communication methods.
Cause marketing is utilised in various ways, including television commercials, online videos, print advertisements, and other promotional efforts. Most companies implementing cause marketing have their brand identity, but they also work closely with other organisations to promote their causes.
For instance, the Kellogg Company created the "Childhood wellbeing promise" campaign to encourage children to eat more fruits and vegetables. The campaign was inspired by the fact that only 1 in 10 kids ate five servings of fruit and vegetables daily, while 70% of kids eat more than three candy bars per week. The company partnered with the American Heart Association to create the "Help Give a Child a Breakfast" campaign, which promotes healthy eating while encouraging kids to eat chocolate.
While these campaigns seem to be working, they are not without critics. Some critics believe that cause marketing is another way to sell products and services. However, others argue that it is a valuable tool that helps to promote corporate social responsibility and social justice.
Companies that have successfully engaged in cause marketing include:
CVS Caremark
Disney
Kellogg
Mars
McDonald's
Nike
Procter & Gamble
Target
Toys R Us
U.S. Army
Why Do Companies Do This?
There are several reasons why a company may choose to engage in cause marketing.
First, it is a way to build awareness for their brand. In many cases, consumers are more likely to buy products or services from a company actively working to make the world a better place.
Second, cause marketing can lead to higher sales. When a company partners with a cause that they believe is essential to their customers, it can inspire them to take action. When people see that the company is actively working to make the world a better place, they are more likely to buy its products and services.
Third, it can help a company connect with its customers. A company that creates a public platform to share its cause with the world will be more likely to attract new customers. In turn, these new customers can become brand ambassadors. They can help the company to expand its reach and grow its brand.
Fourth, cause marketing can lead to increased donations. When a company's cause inspires people, they are more likely to donate to the company. They may even make a special effort to find ways to support the company.
Conclusion
Cause marketing is an easy and effective way to raise funds for your favourite charity. It's also a great way to connect with people on a personal level.
We can use this type of marketing in several different ways. You can use it to promote a fundraiser event, raise awareness about a particular disease, or even generate donations for an organisation.
There are plenty of examples of well-known businesses using cause marketing to raise awareness and funds for their favourite causes. For example, its employee matching program entirely funded Facebook's annual F8 conference.
While there are many benefits to cause marketing, it's not without its drawbacks. You'll need to determine the best approach to help you reach your goals.
Get my free guide on how to use cause marketing to help your business!