Top 10 Small Business Marketing Strategies on a Budget
It may sound trite, but no business can survive without marketing. 
In our age of constant sensory overload, it is not enough to offer an excellent product or service and hope that your clients will find you – you have to seek them out and aggressively make yourself visible actively. 
Unlike large corporations, just pumping your campaign full of cash is not an option for small business marketing strategies. 
You have to be creative and inventive, making every dollar invested in promotion count. 
In the current uncertain climate in the wake of the global pandemic, maximum efficiency at the smallest possible price becomes particularly important. 
So how does one achieve it? Let us take a look at the most promising small business marketing strategies that will help you milk your budget for all it is worth.
1 – Master the art of edgecraft
Although advertising as an organised effort has been around for over a century and a half, the absolute majority of brands, marketing campaigns and ads in any given industry are still predictable and interchangeable. 
You always know what to expect of a soft drink ad, a smartphone ad, a car ad, and occasional attempts at breaking away from the mould are mostly helpless and pathetic. 
With a small budget, you cannot afford to be forgettable. 
You have to master what Seth Godin, one of the most notable marketers of our time, calls "edgecraft". 
In other words, if you want to be memorable, you have to select a meaningful aspect of your product or your marketing and push it to the very edge. 
Take this analysis of the Stone Brewing marketing approach, for example. 
They have chosen to be honest, direct and "in-your-face" to the point of being annoying, going as far as saying that you will probably not like their beer and prefer "tasteless fizzy yellow beer" with a multi-million dollar ad campaign behind it. 
Once you encounter such an ad, you are unlikely to forget it in a hurry.
2 – Turn everything into a selling point
Even if you do not have anything memorable and unique to say about your product or service, it does not mean that you cannot make it sound so. 
For example, you can point out that each batch of your product undergoes a strict pre-shipment inspection by a well-respected quality control agency that provides AQI Service. 
It does not matter that half of your competitors probably deal with them as well – what is important is that nobody else focuses their attention on it.
3 – Use Reddit
Reddit may be an incredibly inconvenient, barebones and chaotic social network, but it does not call itself "the front page of the Internet" for nothing. 
It has an enormous daily audience, and when used carefully, can bring excellent results with minimal investment of time and money.
There are three rules to follow. 
Avoid any direct marketing. Reddit is all about popular appeal, and its audience loathes those who try to sell them something. Make it your obvious primary purpose, and they will downvote you into oblivion;
Share only excellent content – something that is truly useful, original or highly entertaining;
Post to extreme niches. Reddit is divided into categories called subreddits, some of which are broad and other cater to extremely narrow niches. If you post to a general subreddit, your post will soon get lost among others. If you stick to your niche, you are more likely to find an understanding audience and stay on top.
4 – Find co-marketing partners
Sale
Co-marketing is a practice in which two or more companies that do not compete with each other but operate in related industries pool their resources and cooperate in a co-branded ad campaign. 
It can be anything from mutually spreading coupons for your businesses to form a shared customer base to collaboratively creating useful content (e-books, webinars, etc.). 
5 – Attend conferences
Another excellent way to attract the attention of potential customers and partners is to go to industry conferences in your area. 
There you can network directly, trying to build connections with influential people in your industry, or prepare and give a presentation about your business and its mission. 
Again, being original and transparent as to what makes your business stand out from the crowd of competitors is of paramount importance.
6 – Collect customer testimonials
Encourage your clients to write (or, better yet, record) testimonials about their interactions with your brand. 
Not only do you get marketing materials for free – these are also completely authentic, which is incredibly important when dealing with jaded and ad-weary customers of the present day. 
By judiciously spreading these testimonials across the Internet, you will be able to build up your brand's reputation without investing anything in its promotion.
7 – Start a blog
These days, businesses that have a website but do not update it look almost as suspicious as businesses that do not have an online presence at all. 
On encountering your brand for the first time, most people will Google it, and it is in your best interest to have a link to your website at the top of search results. 
If a visitor sees that this site is a token effort that has not been updated since its creation, it does not inspire confidence. 
However, a regularly updated blog that continually posts valuable content related to your industry is another matter entirely. 
Sale
8 – Create and publish outstanding original content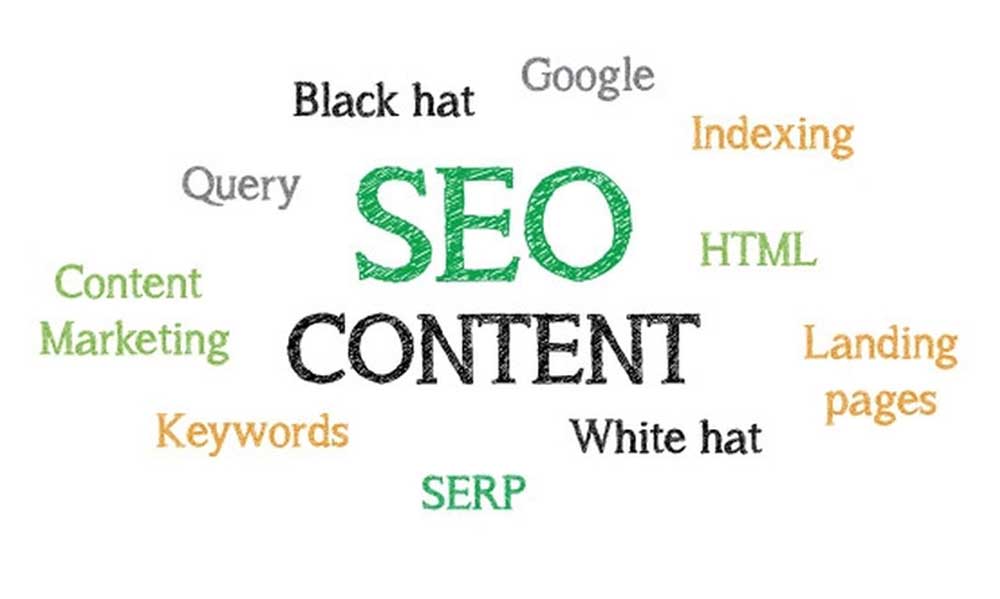 Whenever you use content marketing, make sure all the content you produce is created from scratch, carries real value for the consumer, and is the best one can find on this topic. 
More content is always better, but do not choose quantity over quality. 
If you cannot churn out two in-depth original blog posts a week, do not settle for half-hearted attempts or rehashes of something you found on the Internet. 
Better post rarely but make your readers expect your new postings with impatience.
9 – Write guest posts
Guest posts on well-reputed industry-related blogs and publications allow you to kill an entire flock of birds with one stone. 
You establish mutually beneficial relationships with influential people from your industry; you spread the word about your brand; you establish yourself as an industry expert; you tap into the existing audiences beyond your own; you drive traffic to your website.
The best way to land a guest post is to find publications related to your industry, follow them for a while to get the hang of their style and approach to work, and then contact their owners or editors directly with a customised post pitch. 
Most of them will be happy to work with you if you have valuable content to offer. 
Just do not forget to include backlinks – in addition to bringing new people to your website, they also increase your ranking with Google.
10 – Create a distinctive brand identity
You do not want to be "yet another" company in your industry. You cannot start generic and change later. 
If you are not distinctive from the first day of your company's existence, your business is unlikely to survive long enough for rebranding.
It would help if you thought of your brand identity before you do anything else, for it will determine how you do business and how you promote it from the outset. 
Brand identity includes but is not limited to:
The colour scheme you use on your website, stationery, packaging, business cards, emails, etc.;
Your business' logo design;
Your brand voice and tone (what language do you use? How do you position your business? What is your relationship with clients?)
11 – Use guerrilla marketing
Guerrilla marketing is a blanket term covering various non-conventional marketing approaches that rely on the element of surprise. 
Differently from traditional promotional campaigns, guerrilla marketing is usually a reasonably low-cost affair – the real investment is that of creativity and ingenuity. 
This is precisely the reason why it is hard to describe it or give tips on how to carry it out – better study some good examples and think how you can apply the same principles to your business.
12 – Create instructional videos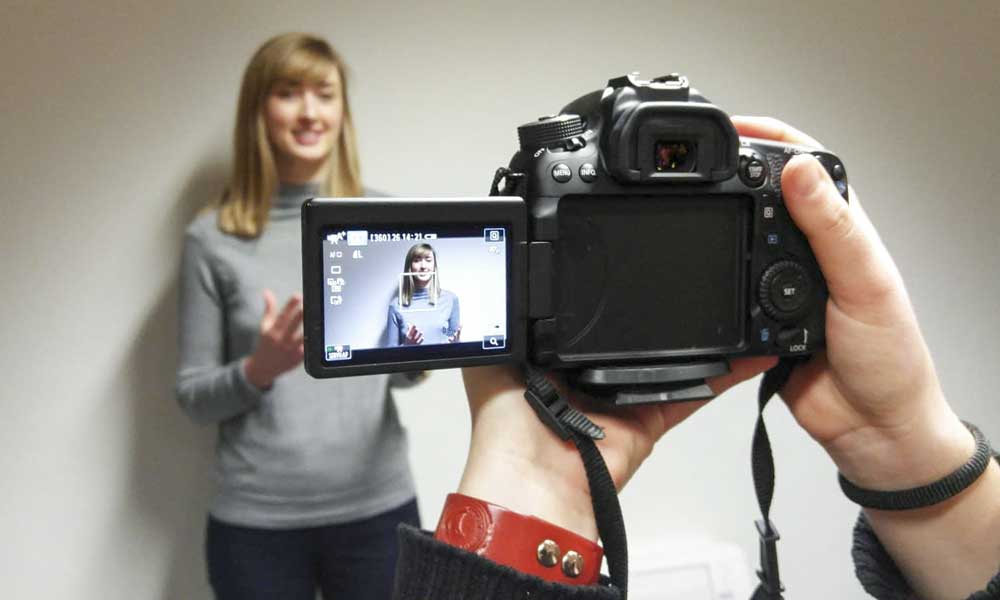 Professionally filmed and edited videos cost serious money, but users do not care about image quality and smooth editing when it comes to instructions. 
People usually look for these videos when they have to understand something in a hurry, and they will be grateful to anybody who can help them right now, no matter how the video in question looks. 
If you have practical skills in anything related to your industry, you can quickly start filming videos where you explain and demonstrate how to do it. 
All that remains is to post the video on YouTube and promote it via your various channels.
The Internet age opens up an enormous number of opportunities for small businesses to promote themselves more than ever before. 
In the long run, methods you can use are only limited by your ingenuity – the ones mentioned here are just the tip of the iceberg. 
They, however, can give you a good idea of what to look for in your small business marketing strategies.
Last update on 2023-02-02 / Affiliate links / Images from Amazon Product Advertising API