11 SaaS Marketing Strategies That Boost Revenue
The success and popularity of the SaaS industry are spreading like wildfire.
Statistics say that 73% of all businesses plan to switch their systems to SaaS. You would know this already if you, too, are a part of this sensational clan.
However, there's a downside to this popularity: the insane competition that it brings along.
But no need to stress because, in this article, we have listed down 11 SaaS marketing strategies that will make your product and company outshine everyone else.
Before we begin, let's take a closer look at what exactly SaaS marketing is?
What is SaaS Marketing?
In simple terms, Software as a Service or SaaS refers to the distribution of cloud-based applications or software through the internet. End-users can benefit from this service by paying for it.
And SaaS marketing is the promotion and advertisement of this software or products.
Marketing for SaaS can be difficult because there is no physical product or store to validate the quality. Its success is mainly based on a positive user experience and the amount of benefit it can bring to its end users.
Looking from an aerial perspective, we can describe the SaaS marketing or customer journey with the help of a SaaS Funnel.
Following are the stages of the SaaS funnel:
Create awareness about the brand.
Engage people through offers and promotions.
Gain their trust through positive experiences.
Sell the product or service.
Sustain existing customers.
Be represented by your loyal customers.
Want to know the simple steps of going from the start to the end of the SaaS funnel?
We've got you. To help you market your SaaS product, we have listed 11 promising strategies that you can use to promote your company better than all your competitors.
11 SaaS Marketing Strategies That All Businesses Must Use
It doesn't matter if you're a newbie in the SaaS industry or marketing department; the following tips will help you market your SaaS product outstandingly.
So, without further thoughts, let's dig in:
1 – Strategise your goals
In all honesty, the real challenge is crafting a strategy.
It would help if you listed down your goals objectively. Think with a bird's eye view about how your customers can benefit from your product.
Understand your target market and their needs, and devise a marketing plan.
It's a wise practice to make quarterly or bi-monthly marketing plans or strategies. By doing so, you can analyse the success of your existing plans and make necessary changes (if needed) timely.
Another effective tactic here should be running an extensive competitor analysis. You should know what is going around in the market; only then can you beat your competitors.
As they say and we quote, "Keep your enemies closer than your friends."
2 – Create a selling website
Your website is your company's selling point.
It deserves maximum attention and constant maintenance, so do give it. Imagine your customer coming to your website and leaving after being puzzled due to poor user experience.
Yeah, it sounds like a nightmare, doesn't it? So, focus on its presentation.
Apart from this, use your website to attract and convert maximum traffic and people. One way of doing this is to display fewer options to choose from. It lessens the confusion and allows the customer to make a quick choice.
Another way (which is super important) is displaying your prices prominently on your website. Customers are attracted to economical prices like bees are attracted to honey.
Ensure you try these both.
3 – Boost sign-up rates
Make signing-up super convenient and attractive. Here's how you can do it;
Firstly, entice your target customers with sign-up options like free trials. Each SaaS product or company has a different approach to giving free trials. Some choose a 14-day trial, while others for a week.
Mostly, companies do not give free trials for their premium offers; if you do so, there's a great chance to attract numerous customers because of this unique and exclusive offer.
Apart from free trials, you can give limited-time promotional packages, for example, "25% off on subscription fee till New Year," etc.
SaaS marketing strategies like these are excellent at instilling urgency among users, and they will rush to avail such offers.
Another way to boost the sign-up rate is by reducing or minimising the process. Please don't make them go through an extensive protocol or ask for too many details, such as mentioning their credit card numbers on the sign-up form or having a three-step sign-up process.
This will only annoy them, and there's a great chance that they might leave before they finish the sign-up process.
4 – Invest in organic content creation
Organic content works like a magic lamp for SaaS marketing because it results in great profit with minimal investment. According to Alphametic, 53% of a website's traffic results from organic search.
There are four significant ways to create organic content and attract organic traffic;
Content marketing
You can drive valuable traffic to conversion by creating top-notch and informative organic content.
Use industry-related topics to write blogs or create self-help videos. All these topics should benefit your readers and be relatable for them.
Optimise both of these with relevant keywords so that you can redirect traffic through search engines.
Organic content and SEO are interdependent.
Search Engine Optimisation (SEO)
Search engine optimisation, also commonly called SEO, is the technique through which you make your website's content more visible on search engines by improving its ranking. 
By using SEO techniques such as optimising content with product-related keywords, etc., you can make your website's content rank high in searches and drive organic traffic to your website. You can also boost your website through backlinks to drive referral traffic to your website.
The quality of your content and keywords searches are the two main key factors that affect the ranking of your website.
To make efficient and effective use of SEO, you must allocate an SEO expert for your website to monitor these tactics. Also, use tools like Semrush to assist you in better performance.
SEO is important for marketing your SaaS product because people worldwide make billions and trillions of searches every day. So the probability that your product or service is displayed due to their search is incredibly high.
Email marketing
It is the most profitable method of content distribution, acquiring leads, and sustaining customers.
Not to sound dramatic, but it will be a significant loophole from your SaaS marketing strategies if you are not giving attention to email marketing.
Statista states that on every dollar spent on email marketing, there is a profit of $36.
With advancements in technology, multiple email automation tools, predesigned email templates, and personalisation tools have made email marketing just a matter of a few clicks.
These tools save your time a great deal by sending automated email replies (based on users' behaviour).
Also, the predesigned email templates are a quick hack for you as you can get professional-looking email designs in one place.
Emails are a must-have part of your strategy because they reach people personally, and you can easily target each customer personally through triggered or personalised emails.
Social media
Social media marketing is created and posted content on Facebook, LinkedIn, Instagram, and Twitter.
You won't raise your eyebrows if we tell you that every person has at least 2 to 3 social media accounts. According to Statista, Facebook alone had 3.58 billion users monthly in 2021.
Advertising on social media can be divided into paid and unpaid.
You can achieve unpaid or organic traffic by creating and posting content and boosting it through engagement tactics like running a poll, posting a webinar, hosting Facebook or Instagram live, etc.
On the other hand, paid advertising on social media works wonders to boost your brand as well.
You can create videos or infographics and boost them on these channels, and they will appear on everyone's newsfeed even if they haven't yet liked your page.
5 – Invest in paid advertising
PPC, also called Pay Per Click, is another way of driving traffic to your website. It's the second option you use besides SEO.
In PPC, you pay search engines to run and advertise specific keywords to make your product appear on top. In short, these are paid or branded ads by your company.
The ideal approach is to use PPC and SEO side by side instead of using them alternatively to get maximum results.
6 – Facilitate user experience
This part of marketing mainly focuses on sustaining existing customers.
You must create a smooth and trouble-free user experience for your customers. They will only continue using your product and refer to other people in their networks.
Create tutorial videos to help them where they need it and provide efficient customer support to cater to their queries.
7 – Create referrals
In the SaaS industry, people acknowledge and rely on positive reviews, testimonials, and referrals a lot.
Highlight and advertise case studies by relevant and influential people who have used your products and market that through different channels.
Use channels like G2 and Capterra to get featured by these credible sites. A large population reads and gets inspired by their reviews.
Give special discounts and rewards for positive reviews and referrals. According to Extole, people are four times more likely to purchase something when someone refers to them.
8 – Stand out with your offers
Like we mentioned above, the competition among SaaS companies is getting bigger and better. So it would help if you offer your subscribers something unique and exclusive.
Offer them discounts and promotions that none of your competitors does. During the holiday seasons, go the extra mile by targeting them personally with your offers.
Just ensure that the deals you offer are the best to attract your product the most.
9 – Trace and analyse KPIs
There are three primary metrics that you must track to measure your SaaS marketing strategies success. These are
Customer Acquisition Cost (CAC)
Return on Investment (ROI)
Customer churn rate
After calculating these measures, you can understand whether your existing marketing plan was a success or not. If not, then you can make necessary tweaks and changes.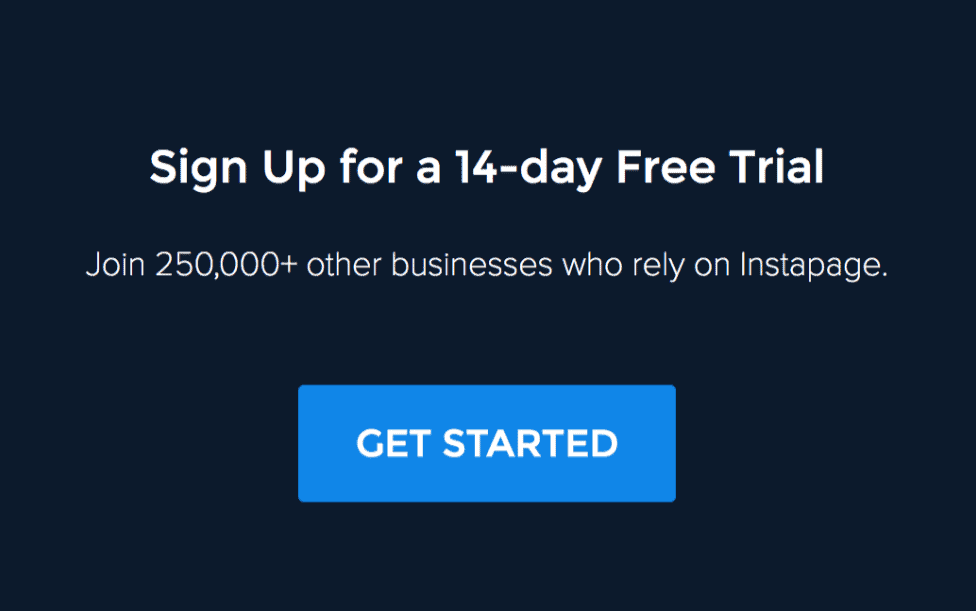 Whether your CTA is incorporated on your website, social media platform, or emails, you must highlight them correctly.
Link them to the accurate site to maximise your conversions and place them in a prominent position.
Also, ensure that you label the text appropriately as people won't click on something they don't understand or are sceptical about. Mention what you want your customers to do next on the CTA.
11 – Test and trials
You must understand that you will not succeed at all of your strategies and campaigns, so you must be prepared for numerous tests and trials.
This includes scheduling posts or emails at different times of the day and at different times of the week. After analysing results from different testing methods, you will know the best time to schedule your campaigns or posts.
Similarly, the same goes for your campaign ideas; for instance, creating a single campaign for two different events might bring more profit to you or fail to bring the profit you expect.
All you should do is keep on running A/B tests to find what works best for you.
That's a Wrap
We know and understand that marketing for an intangible product is not a piece of cake. Still, if planned and implemented wisely, the strategies mentioned above can boost the identity of your product at an incredible speed.
You must ensure that all your campaigns must be customer-centric.
Also, it would help if you kept in mind that the more SaaS marketing strategies you use, the better your chances are at creating awareness and scoring good revenue.
It would be best if you also were open to the idea of using 2 to 3 channels together so that they boost each other.
For example, you can add your company's social media link on your email's footer or add a link to sign up on your email list on your social media profiles.
As they say, the more, the merrier.
We'll end on that note. Good luck!
Author Bio: Rida Ali Khan – I believe that good content is anything that adds value to your reader's life. And that can only be produced after extensive research and learning. Apart from creating content, I love learning and reading about human Psychology.