Public Records in Digital Marketing – How to Use Them for Successful Campaigns?
Public records are records in the public domain, typically found within a government agency or office. 
They are not considered confidential, and that's why they are referred to as 'public'. 
This makes them accessible to anyone and a great source of information. 
This source of information is, therefore, useful to digital marketers. 
As a digital marketer, you can mine these records for essential data to devise targeted marketing campaigns. 
This data is readily available and relatively easy to acquire. 
It can help you gain an edge over competitors and take your business to the next level.
Analyse, rinse, repeat. Nearly 35 per cent of federal government survey respondents plan on improving their use of data analytics. – Granicus
How to use public records in digital marketing
Here are a few ways you can use the data obtained from these public records in your digital marketing campaigns:
You can research publicly available records through various sources and use this information to compile marketing lists.
You can access records that are available in online databases. The advantage of this is that it allows you to search for specific metrics that you can then use to generate marketing lists that are more targeted.
You can request vendor contacts from businesses that market to the public. These will give you an insight into the best market for your business as well as the appropriate pricing. In this way, you will be able to target potential customers in a more focused manner.
How to benefit from these official records
You can benefit in many ways. 
These records give quite a lot of information about individuals. 
Since you may not have had the chance to interact with potential customers on a one to one basis, these records are the closest thing you can use to gain a little insight into them.
Official records can help you in making decisions on what product or service is a good fit for your potential customers and how to go about promoting it. 
This will make your time and marketing efforts much more efficient.
Businesses of all types can benefit from exploring public record sources and incorporating relevant data into their market research and customer segmentation strategies. – eContentMag
These public records can help you answer questions such as:
How much do potential customers earn from their professions?
What is their average credit score?
What are their spending habits?
Are they homeowners?
Where do they live?
How many are employed?
What products do they use most?
How much do they spend on similar products and services?
Are they college-educated?
Knowing the answers to these questions will enable you to come up with a digital marketing strategy that is a good fit, based on their daily habits.
These records can also help in organising marketing messages by demographic data such as location, age, gender, profession, and others. 
This is highly effective in customising your messages for the best results.
Strategies to Find Specific Targets
Search Engine Optimisation
This is one of the most effective digital marketing methods you can use to target specific consumers.
You can achieve this by using keywords and phrases related to your business in your website copy. 
This will make your site rank higher on searches and thus drive traffic to it.  
In 2016, a survey conducted by market research firm Clutch found that 46 per cent of small businesses didn't have a website. – QSR magazine
Optimising your website, so it appears at the top of search engines will enable you to reach consumers that are actively searching for your products or services.
This means that you will find specific targets for your business, i.e. the people that search keywords related to your site.
Your digital presence has to be relevant and engaging enough for customers to follow you. – QSRMagazine
Content Marketing
This will enable you to reach and engage with consumers through content. 
The content can include videos, blog posts, and many more. 
The content should be informational and beneficial to your specific target audience so that you can capture their attention and gain their trust.
This is the first step towards converting them to loyal customers. 
The goal of this in digital marketing is to provide informational value to your specific targets, increase traffic to your sites, and increase conversion rates.
Learn successful marketing strategies to help your business grow and thrive! ​Some of what will be covered in the class: marketing philosophies, market research, positioning, website strategies, public relations, email marketing, search engine optimisation, Facebook, Linkedin, Instagram, YouTube, and more! – LeeSchools
Social Media Marketing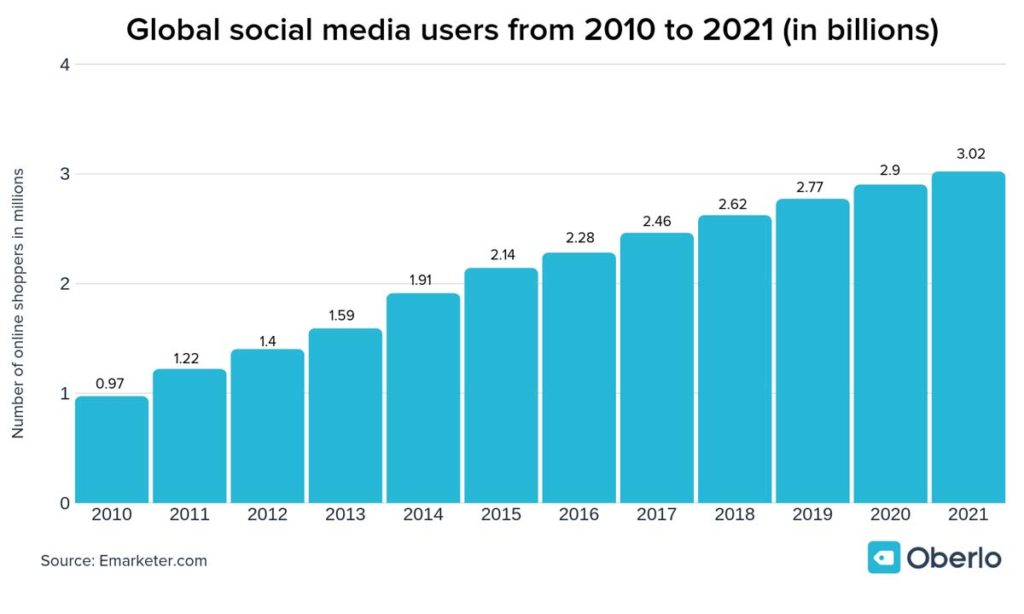 In recent years, social media has emerged as one of the best tools to use in digital marketing. 
There are many people on social sites such as Facebook, Twitter, and Instagram.
This means that you can use social media to find specific targets. 
Building an online presence will allow you to achieve this.
Post engaging content regularly and get to know the desires and wants of your audience. 
You can then come up with a marketing strategy that will specifically focus on this.
An eMarketer study unveiled that the average user spends 23 hours a week emailing, texting and using social media and other forms of online communication. – Granicus
Always take note of what prospective clients say on these social media platforms so you can come up with relevant content. 
This will have a positive impact on your chances of conversion.
Social media is a useful tool for increasing brand awareness as well as building and maintaining your reputation.
Video Marketing
This is another method of finding specific targets for your business. 
It involves creating valuable and information-rich videos. 
These can be instructional videos or videos used to make announcements or videos that give tutorials. 
There are many creative and innovative ways to use video to find specific targets.
Video marketing will help you create brand awareness and increase conversion rates. 
These videos are usually tailor-made for specific viewers, so it's an essential strategy to incorporate in your digital marketing campaigns.
Email Marketing
This form of marketing has been around for a very long time. 
There is some debate on whether it is as effective as it once was. 
However, it is still a compelling way of reaching your audience.
Email marketing, which is a method of exchanging digital messages from an author to recipients, is effective for a variety of reasons. In fact, according to the Direct Marketing Association, an organisation makes an average of $40 for every dollar spent on email marketing. – Granicus
It's a useful tool to use for finding specific targets. 
Aside from helping you retain current customers, it can also be used to gain new customers.
The way you build your email list is as important as the content of the emails you send out. 
Customers that willingly opt-in and look forward to your emails are more likely to convert. 
They are more willing to opt-in if they are highly targeted.
Your email content should always offer valuable information. 
Each email should have a clear objective and be engaging. 
The emails should have a clear call to action. 
The aim of email marketing is to ensure you stay at the top of potential customers' minds and retain existing customers.
You can also use email lookup tools to get background information on prospective customers and use it to target them.
How to Use Communal Records for B2B Businesses Marketing
B2b marketing is marketing directed to businesses. 
So, a business that sells products and services to another company utilises B2B marketing strategies.
Having the right data can enable you to identify targets for B2B business marketing. 
This is where records found in the public domain come in handy. 
As previously mentioned, they are a mine of highly useful information on potential customers.
In the context of B2B marketing, potential customers are business managers and owners. The targets are decision-makers.
The information you obtain from these records may include background information on the CEOs, information about the target business and its operations, what they specialise in, as well as the resources they command.
Having this information will enable you to target decision-makers effectively and convince them to give you their business.
Here are a few specific steps on how to utilize readily available records in your B2B marketing efforts:
Ask the right questions. You should, first of all, decide what it is you need to know. These records will help you get this knowledge. You can then use the information gained to market yourself to other businesses. For example, you can determine the right solutions to offer. Who wants to buy my products?"
Identify and collect the correct data. Decide as to the records you think will be useful in answering step 1.
Determine how to gather the records. Have a plan as to exactly how you will access the records.
Obtain and analyse the documents. Once you have all the information you need, you can then build a marketing campaign based on the data.
Where to Find Records That Are in the Public Domain?
Specialist companies
Some companies are in the business of identifying and compiling information on individuals. 
This information can be on age, level of education, income, spending habits, and much more. 
You can hire such companies to gain access to this information and incorporate it into your digital marketing campaigns.
Government entities
Every city has offices which you can visit to get these records. They are stored, for example, in county courthouses, county recorder's offices, and city halls. 
These offices often have staff who can assist you in searching for these records.
Public records are vital to the running of government operations, but by understanding how to mine appropriate data from them, businesses can develop an edge in their marketing and stand apart from their competitors. – eContentMag
Online sources
Most counties and states have online records that you can gain access to online. 
You can use their sites to search for these records.
There are also other online sources you can use to improve your digital marketing strategy.
Records that are publicly accessible are a valuable research tool. 
We've discussed how useful they are in digital marketing. 
An effective marketing campaign is a targeted one. 
You can only accurately target your audience with reliable information. 
Being able to access such records, without restrictions quickly, is highly beneficial to digital marketers!
Author Bio: Ben is a Web Operations Executive at InfoTracer who takes a broad view from the whole system. He authors guides on entire security posture, both physical and cyber. Enjoys sharing the best practices and does it the right way!