How Proofing Tools Became a Huge Part of the Design Industry
The modern notion of graphic design has been influenced by tech probably since its very appearance. 
It did come a long way – from relatively simple typography at the beginning of the 20th century to the advertising monster we know today. 
Naturally, the means to control such a beast have evolved as well.
To be precise, under controlling it, I mean compiling with current trends and target audience demands to make the product sell. 
It may not have been a huge issue a long time ago – the audience used to have much fewer whims, and when the first colourised packages appeared, it was enough that they were not black and white to sell them successfully. 
However, nowadays, almost every element has to be measured right down to millimetres to make it work. 
That makes the whole workflow considerably more complicated – people have seen it all, and it's much harder to surprise them with exciting design solutions. 
That is why design review and approval proofing tools appeared – to check if these new solutions are precisely what is needed.
The earliest stages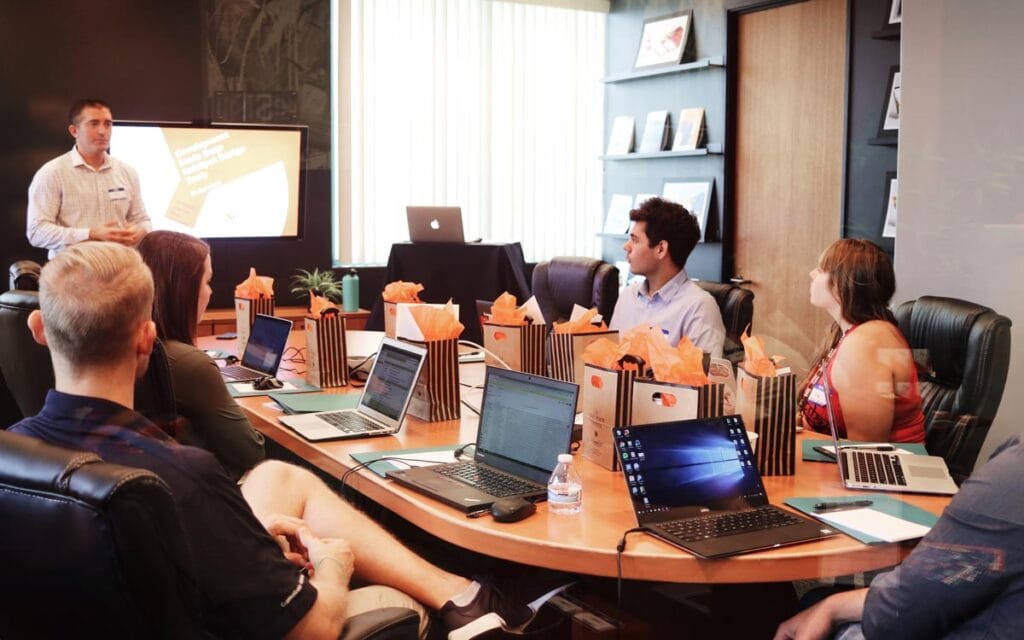 Frankly, though, saying that the approval itself 'appeared' at a particular time wouldn't be exactly fair. 
It came by naturally, together with the graphical imagery itself, as old as our civilisation goes. 
Imagine: tens of thousands of years ago some proto people were getting into a fight because a mammoth drawn in the cave seemed too small compared to the one they killed. 
Much has changed since then… right? 
Yet, talking about the modern notion of a graphic design that was first proposed in 1922 by William Addison, it would be weird to descend so deep down in history, so let's get back on track.
Design approval is usually a post-production phase of the project workflow. 
It is dictated by the need to double and triple-check the mockup before it goes into production to avoid costly mistakes. 
The most common variation of design approval before the tech revolution didn't differ much from the mammoth variant, where people would sit around, look at the mockup, and share what they liked or disliked about it (hopefully, without the cave fights). 
With time, when everybody realised they have to pursue more efficiency, the experts started to connect design to psychology. 
In 1947, the work called Thoughts on Design by Paul Rand was published, where the author discussed design philosophy and paid much attention to the balance between the design's functional purpose and its aesthetics. 
Sale
Thoughts on Design
Rand, Paul (Author)
English (Publication Language)
96 Pages - 08/19/2014 (Publication Date) - Chronicle Books (Publisher)
The main point was about design communicating a message in a visually pleasing form – something that became the essence of the whole industry and the base for design approval's purpose as well.
So, at that time people were gathering together in a room at a presentation where a responsible person was explaining all the nuances of the mockup and letting the stakeholders know why this specific colour or that exact font were chosen. 
The audience would buzz a bit and collectively agree or disagree that it fitted the requirements, ask for the edits. 
The point was, they were doing it all together in one working space so that every stakeholder's message was heard and the elements that needed change could be pinpointed directly. 
This practice is not yet dead completely, but it is still a rarity among big companies now due to a lack of time and sometimes a possibility to communicate directly face-to-face. 
Since the big corporations quickly became international ones, they had to come up with something else. 
Yet, the first best solution was created not by them but for them.
The arrival of emails
So, presentation practices were continued up until the arrival of the first computerised tech and its implementation into every industry that ever existed. 
With the release of Adobe Photoshop 1.0 in 1990, the design field started its substantial digital transformation. 
Instead of a standard workflow that relied on typography, technical pens, French curve rulers, and many other instruments to create a physical layout, designers could do all the same stuff in their computer. 
The process became much more comfortable, but it raised a question – how do we review such mockups?
The easiest solution was to print everything and do the presentation thing. 
Still, the email technology was also developed at around that time, giving people the possibility to exercise their laziness by just sending each other letters. 
With Outlook in 1993, Hotmail in 1996, and Yahoo! in 1997, the email shaped into a massive corporate thing, not just a network for scientists to exchange their thoughts as it had been intended 20+ years before. 
It fitted the necessity to share remarks on mockups perfectly at first – the possibility to attach a file to the letter and wait for a response seemed a marvel, especially for those international teams. 
However, as we know today, email has one serious flaw – sometimes it's just too overwhelming.
Coming up with something new
Although the number was smaller back in the day, the tendency for excessive email usage was born long ago. 
Nowadays, an average worker spends up to 30% of their working time just checking their inbox and replying to letters. 
With 120+ emails received daily, this is far from the best way of exchanging your crucial marketing ideas and mockups. 
The email can get lost, overlooked, or spam-marked at basically any point of the process, which can lead to the feedback loss. 
Lost feedback means lost time, and lost time, in turn, means lost money. 
That was why, around 20 years ago, the big companies started coming up with their own internal solutions that would save their time and would not necessitate inconvenient personal meetings.
Such businesses tried to develop their own methods of approval, pursuing workflow standardisation. 
These methods were different things, but mostly – some small corporate-made software solutions that worked via the Internet. 
However, that was far from easy and far from cheap, so outsourcing specialised teams seemed a much better option. 
Software development companies caught a whiff of the niche immediately and started proposing their own solutions to the problem – costly ones at first but, on the second thought, much easier in exploitation. 
And – the last but not least point – far more effective than emails. 
So, that was how design review and proofing tools emerged for the first time.
However, the number of companies was growing, and not all of them could afford expensive solutions developed for 'big fish'. 
Partially because of that, partly because of prominent corporation members that were familiar with proofing tools and wanted to start their own businesses, the idea gradually transferred to small and medium-sized companies. 
There appeared cheaper and more straightforward solutions that were explicitly targeted at smaller businesses. 
These solutions made automated and standardised design workflow available for everyone, which further led to the popularisation of such software.
Proofing tools nowadays
Separating itself from many other project management and automation tools, design review and approval software became its own niche with its very own competition. 
The features these proofing tools concentrate on are mainly a cloud-based mark-up tool for adding comments and annotations to the mockup, ability to approve or reject the file, and a feature that allows tracking project history and assigning review tasks. 
Some proofing tools add comparison possibilities to make version tracking more accessible and more convenient. 
An excellent example of such a tool would be Approval Studio. 
This relatively young startup combines all of the features mentioned above into a reasonably priced web-programme for enterprises of different sizes. 
Initially released in 2017, it gets updated every month with new features, and file formats support, including recent Microsoft Office expansion. 
Constant work with users' requests helps the developers to keep up with the industry tempo.
And the tempo is quite amusing. 
It directly necessitates the automation in the sphere as not a single industry forgives such mistakes as lost feedback or overlooked email. 
According to ThinkAutomation research, 73% of businesses using automation of their workflows are satisfied with the results, and 70% of the companies are looking for new automation cases. 
Everyone wants to become faster and more efficient than the nearest competitor, and more and more huge companies now use specialised software to speed up their workflow. 
A design review industry is not an exception – you can check a CSS Industries company interview where they mention how they were looking for a digital database where all their design assets would be stored in one place. 
Although many companies are only searching for the perfect solution, the process seems unstoppable as everyone wants to get ahead of their competitors and, at the same time, make their work easier.
A worldwide COVID-19 pandemic also had its say in the issue – conferencing and collaboration proofing tools grew significantly in their usage as companies are trying to adapt to new remote working routines. 
When it comes to design, it is especially problematic to review mockups on distance, so many businesses search for new solutions more intensively than ever. 
The review software companies, in turn, give them new offers and possibilities – and so the market grows.
Thus, the proofing tools are currently a huge part of the design industry. 
The revenues of software developers climb higher each year, while more and more companies accept the potential and advantages they offer. 
All in all, it has been a long way since good-old mammoths reviews to a new technological approach, and I am, for one, curious what the future might bring for this industry.
Last update on 2023-05-31 / Affiliate links / Images from Amazon Product Advertising API