Moving to a New Location? 9 Ways to Use the Opportunity to Rebrand Your Business
The location of your business defines its identity to a great extent. The local culture sets the stage for the kind of interactions you can expect with your employees and customers, while the lifestyle will broadly impact how you build your brand's presence in the neighbourhood.
When it's time to move to a new office or expand to several locations, your brand is bound to change.
For some companies, this change means nothing more than a change of address. For others, however, it's a lucrative opportunity to rebrand and reposition the business in a new market, with new people to impress.
Perhaps the new target demographic prefers different visuals, or maybe they respond to a different tone of voice, even though they essentially need the services you provide.
Maybe your existing brand is too similar to a business that already operates in the new location, prompting you to find a different, more authentic way to position your business.
Whatever inspired the rebrand, you should use the move as your perfect opportunity to reposition your business.
It takes some planning and strategising to create the proper timeline for the move to coincide with the rebrand and prepare your audience for this change, so let's cover some of the more vital components of rebranding when it's time to move to a new office.
Research and get to know your new market
Since you already have a business, you can leverage some of its brand identity elements when you're about to rebrand for the move.
You cannot use the same strategies to appeal to the new demographic since moving means recognising the cultural and lifestyle differences of the new area.
It can even be a closer move, from a major city such as Sydney and to a smaller one such as Wollongong, but customer behaviour can vary greatly.
Narrow your target audience down in your new location to focus on what makes them tick.
Identify your ideal customer and create a local buyer persona.
Are there any local market trends that will shape your new brand?
What kind of problems can your brand solve for the new audience?
What values do your new customers respond to most?
Who are your local competitors you should be mindful of?
What would be your UVP for the new market?
These and other questions will help you understand the local market better, create a brand identity that embodies those values and presents solutions that your audience will find irresistible.
In some instances, when you have a business working with local customers only, you should also consider how that move will affect your current customer relationships.
Some people might be happy to go the extra mile for your brand because of the trust and loyalty you've built.
However, maybe the long-term prospects for such relationships are lower, so you'll need to focus entirely on appealing to your new demographic.
Adapt your brand's offerings
When you're rebranding your business, you also need to think about how your existing services or products fit into the new market, if at all.
Maybe the service or product is needed, but how it is designed, produced, or marketed should be entirely different for this new location.
How relevant are your brand's offers in the new location? Everything from the name of your product to product design solutions, you need to think about it from your audience's perspective.
What your New York customer finds helpful might not be as appealing to a person living in Nashville.
Reevaluate your existing set of products or services compared to the new location and the competitors in this new region.
What are your most popular products or services among your current target demographic, and why? Is there a way to reposition those and present them effectively for your new audience?
What about the price range? Should you lower your prices and expand your offers or limit your list of products while upping the cost?
There is no one-size-fits-all solution that will help you rebrand easily.
It comes down to your ability to adapt the brand identity you've worked with so far and find creative ways to position yourself better to impress your new audience.
Work on your brand identity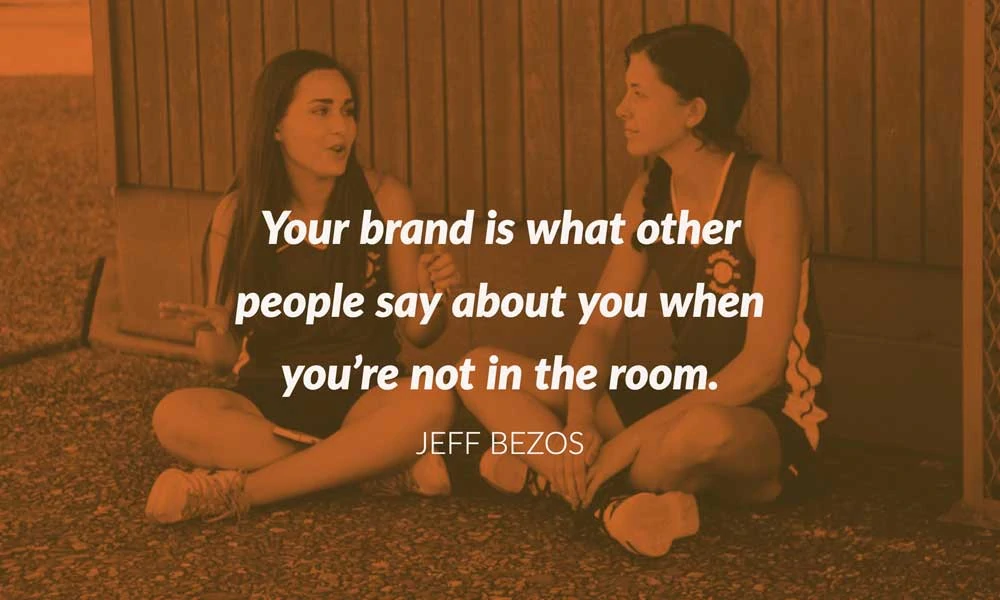 To position your brand at all, you first need to have a clear, well-defined brand identity.
That means that maybe your values might be on-point for the new market, but your colour palette, the font used on your site and in your logo, web design approach, and your tone of voice might need tweaking.
Use the market research that you've conducted to see how you can rebrand your business to stand out in the new market.
Maybe a more minimalist take on the logo could help your business be more memorable, while a punchy slogan will appeal to the younger demographic in the area.
It should be easier to go through this second round of branding for your business since you already have a clear idea of how you want to enter the market – now's the moment to focus on location-specific details to refine your brand's identity.
Refine your local SEO strategy
With a new brand, you need to revamp your approach to ranking since you'll need to rank in a new location with your practically new business.
Even if you're using the same name and domain and most of your existing content, you should be extremely careful as to how you optimise for the new location.
In Australia, when a business moves from a larger city area to work in a smaller region, rebranding calls for SEO restructuring, too.
Simply put, SEO Wollongong strategies will differ from your SEO approach for other NSW cities and towns, so choosing the most location-specific tactics will help reposition your brand online.
Be mindful of location-specific keyword optimisation.
Check all your NAP details across all your business listings.
Filter your existing content on the site to make sure your new location is at the forefront.
Voice search optimisation will help you rank better, too.
Start working on local influencer collaborations and guest posting to make sure your brand gets some visibility via other online platforms, which will improve your ranking, too.
Generate some buzz online before you go
Just like you need to start working on your brand identity before you officially move to the new location (how would you otherwise know how to design the new office space, anyway?), you also need to generate some hype around your brand before you start operating in the new location.
Start developing collaborations with local news outlets to publish an interview or two, PR texts, and similar content to announce you're joining the market.
Kick-off some social media campaigns, polls, and other interactive content to see how well your new audience and old customers respond.
Publish videos and sneak-peek stories to spike some interest.
Send out emails to tell your customers that you're changing locations.
Connect with other local enterprises that might partner with you to tell them you're coming, and perhaps arrange a few meetings.
Train your employees
As much as you invest in rebranding your business correctly, the prominent people who will carry your brand message into the world and interact with customers are your employees.
They are the ones on the front lines, doing their best to communicate your values, maintain a consistent tone of voice, and impress your customers at every turn.
If they have been by your side before, they will need additional training to understand your brand's changes since they need all the guidelines to do their jobs in the new location effectively.
Since your employees are your prominent brand advocates and ambassadors, you should create a dedicated training module for the rebranding process.
Prepare your team correctly to anticipate the new location changes and understand how their tasks will change.
Generate some publicity in the area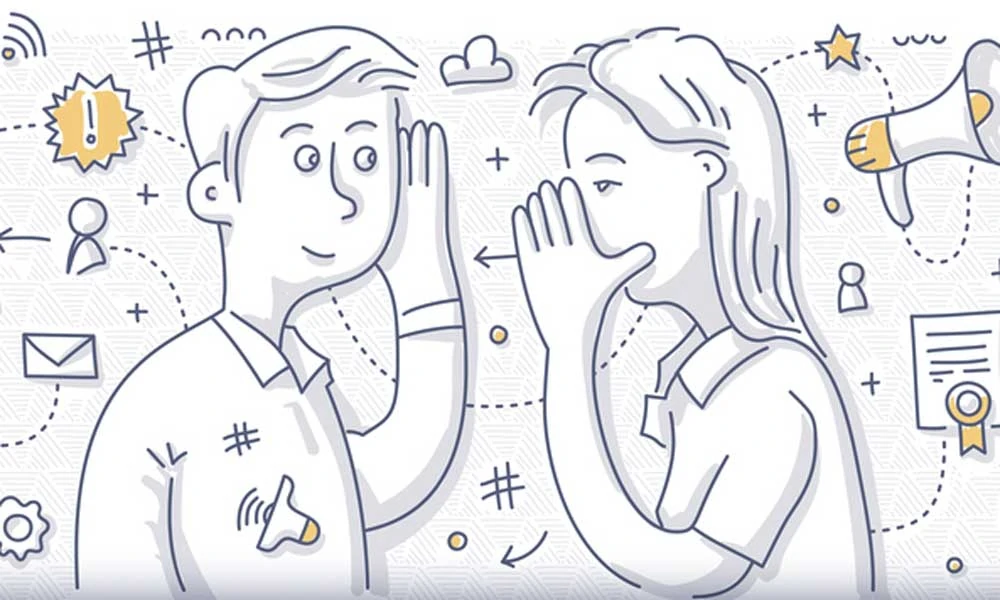 When moving your business to an entirely new location, generating publicity is among the most critical steps you have to take.
As you embark on a new and exciting business venture, it's genuinely crucial to ensure that both your old audience and potential new customers are informed about it.
For instance, you could utilise local channels such as websites, newsletters, TV and radio channels, papers and magazines, or any other option that will allow you to reach and connect with the local audience.
When selecting these local channels, it would be best to ensure they are pretty popular among your target audience and suit your new business and brand for the most efficient results.
Even if you aren't moving your business to a distant location, we would still recommend generating some publicity in your new area.
Local channels can be a great way of communicating with your audience, informing them of new changes, and letting them know where they can find you from now on.
If you've decided to use this move as a rebranding opportunity, reaching out to customers through local channels can also be helpful when it comes to showing the new face of your business.
To that end, include your new logos, tag lines, and branding messages to ensure your new audience can effortlessly recognise your new brand.
Consider special sales and offers
As customers often enjoy bargains and special deals, holding a sale can be a great way of celebrating your move.
Exclusive offers and sales are indeed a brilliant way to attract new customers and gain some traction for your rebranded business.
If you only have a physical location, running special discounts and limited sales for the customers that visit you in person at your new location is the best solution.
When it comes to online promotions, you might want to consider using some attractive offers to encourage your new audience to try your products and services.
Promoting these new sales and offers on your website, on social media, to your existing customer base, as well as in-store could all be good options for spreading the word and reaching a wider audience.
Furthermore, these sales could be an excellent opportunity to announce your rebranding as well, simply by including your new, rebranded materials into your promotional and marketing activities.
Organise a launch event in the new location
Even though you're not technically launching a new business from scratch, you are new to the area, and people should get the chance to meet you adequately.
Depending on your new location and the ongoing preventative measures, if it's possible to organise a live launch event, go for it.
An event will help you grab the attention of the local community, no matter how vast or small it might be.
Those who attend will spread the word, and your digital outlets will attract attention far and wide.
Showcasing your products or services, handing out freebies, and talking to your target audience will allow you to start earning their trust and acceptance.
Send out email invites and make sure that your new customers know how to find you, tell them what they can expect when they get to the event, and by all means, invite local influencers and journalists to cover it – the more post-event marketing you can build, the better for your brand.
Rebranding can seem like a daunting task, especially if you don't know when to kick-start the process and how to prepare the business for such a significant overhaul, not to mention keeping in touch with your existing client base.
When you have the chance to move to a new location, it's the perfect moment to rebrand and reposition your business in the new market and start afresh.
Following the listed ideas, you'll be able to make the most of the move, leverage it to rebrand, and hopefully have a fresh new start that will bring you more business than ever.