How to Start Your Own Graphic Design Business
Graphic design is becoming a popular job as more businesses want to get recognised and reach more prospects.
Each day, many businesses order logo design and business card design services.
Visual communication also entails many other aspects that deal with the designs that we see on a daily basis.
In this post, we are going to see the steps you need to follow when you want to launch your graphic design business.
The Preamble:
So you want to venture into the graphic design business.
However, are you a seasoned graphic designer?
To answer the question, you must look at how much design work you have done for your clients in the past.
You also want to know if they were satisfied with your work.
In case you are still new in the industry, you need to acquire more skills before you think about setting up a design company.
Here are the steps to follow to create a graphic design business:
1 – Make the Decision
Obvious, right? Wrong!
In whatever you want to do, making a decision is one of the toughest tasks and challenges you have to overcome.
You cannot just get up one day and say "Today I have decided."
You should reconsider the steps you want to take.
If you have any hesitation, or you have uncertainties, or you feel somehow insecure about what you want to do, then stop.
You cannot guarantee success when you already have doubts about yourself.
Uncertainty is the killer of many dreams.
You should know that starting your own company is not the problem.
The issue is whether or not you will sustain it when things get difficult.
You need a high motivational spirit, dedication, hard work, and some investment for your business to grow.
Do everything to support your business so that it can help you later.
2 – Evaluate Your Graphic Design Skills
Business means business.
To set up a reliable graphic design business, you have to solve the real problems of your clients.
Doctors know how to serve patients, college paper writers know how to help students, so, you too should know how to serve the various business industries.
Do you understand the needs of your clients?
As you are about to launch your business, know that there are many different areas of design where clients may want you to help.
For instance, design for social media, websites, logos, branding, brochures, business cards, and many more.
Specialising in one area is an excellent place to start.
However, you need to master many of the areas if you do not want to lose clients to your business rivals.
It could be tragic, especially when your business is still young.
3 – Set Your Goals
What do you want to achieve with your business?
You do not want to start a business if you have no idea where you are headed and for what purpose.
A graphic design business should have an objective, just like any other business.
To establish your brand, you should portray a positive attitude to your prospects.
We know that finance is the primary concern for many startups, but you must avoid all shortcuts for the sake of your reputation.
Be diligent in your work and things will soon be right.
Before you set to start on your own, you could have been working somewhere else to get experience.
If you worked under another design company, it is better to maintain healthy work relationships before your shift.
However, do NOT try to entice clients to follow you to your new company.
4 – Evaluate the Market
So you have decided what services you will offer your clients.
You now have to decide on how to deliver the services and the price tag for your design skills.
As an online graphic designer, you should set a reasonable amount for the specific design services you choose.
You can do your research based on competitors.
Find other businesses offering the same services you do, both online and locally.
Go through their portfolio and their prices.
If the quality of the services you offer are comparable to those you see around, or you can do better, then you can be confident to set up your rates.
I hope your work is not below the average of what you find out from your competitors.
If that is the case, you may want to take an advanced design course that will boost your skills to a higher standard.
The reason why you need to evaluate your services against your competitors is to avoid setting up high prices that will scare away your prospects and also prevent undercharging.
Low prices can also make your clients think that you are not in the position to provide quality services and that your portfolio is based on 'fake' projects for made-up clients.
5 – Consider the Possibility of Outsourcing Projects
It is a good idea to prepare yourself for everything.
Once you create your own business, you may experience more of an increase in clients and orders than what you had planned for.
You may also receive orders on design services that you do not have a deep understanding of.
Instead of wasting time and having your clients to wait for too long, it is better to outsource an expert to help you with the jobs.
It is, therefore, crucial to keeping a network of people you can rely on for their services whenever the need arises.
You also have to budget for this.
In case you outsource your projects, you should be able to pay the freelance graphic designer or person you hire and keep a portion of the income to take care of your business expenses.
Outsourcing also means you should prepare yourself with enough cash flow to cater for the expenses.
There are clients who pay you after you complete the whole project or after a designated duration of time.
However, the person who will help you to design may require you to pay upfront or immediately on delivery.
It is better if you are in the position to settle them as you wait for your client to pay you.
6 – Take Note of Legal Advice
All businesses have a form of legal binding between a client and the service provider.
For instance, your client has the right to cancel the contract if you cannot deliver the project requested in a given duration.
The legal agreement should serve to help both of you.
In your draft, ensure you address the following:
The service requested and the date of the request.
The agreed delivery date.
The payment involved/cost of the project.
The materials supplied for the commencement of the job.
A commitment of both parties to abide by the agreement.
Rights transfer upon completion.
Liability limitation and cancellation policy.
As you can see, these terms are serious that you cannot just draft them thoughtlessly and sign.
Before you set the terms up, get the advice of a registered attorney or legal professional to help you table the correct terms.
Know that a small mistake can land you in trouble.
Some jurisdictions have their own laws regarding businesses.
You may be required to legally register your business with the state government before you can start offering any services as an entity.
7 – Set Up Your Space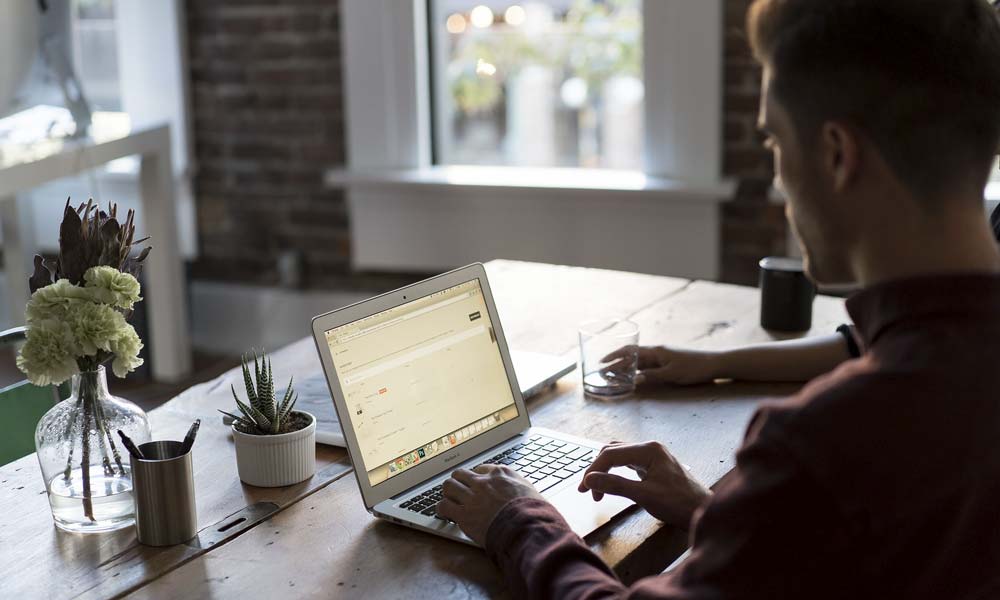 Once you are ready to start offering your services, you can set up a working space.
Maybe you have previously been employed somewhere, and you were working from the employer's desk.
It is time to change because you will not be receiving your customers in another business' office.
If previously you used to work as a freelance graphic design services provider, chances are you mostly worked online.
In line with that, you must have set up your own "office" in your house.
A legal business now requires you to set up an office where people will be meeting you.
To set up your office, you have to choose a location that is not far from the business centre, where you have power and cable connection.
An office also requires you to invest in office furniture and upgrade your computer and other machines you may need for the job.
8 – Consider the Marketing Options for a Graphic Design Business
For a business to grow, you should market it.
You can use the various marketing options available at your disposal to reach more prospects.
Advertising on TV and in magazines is a viable way to reach the local prospective clients.
You can approach your local advertising agencies for advice, as the information about this form of advertising differs from one region to another.
To reach more people, you have to break the localisation chains.
Online advertising is the way to reach clients from any part of the world.
You can employ different channels like a pay per click, or pay per conversion.
Depending on your budget, you can choose what best works for you.
9 – Remember to Network
Different business communities help you to meet local business owners and engage with them.
By meeting other business owners, you can identify the challenges and learn something new to improve your business.
You may also meet people interested in graphic design services, and that is how you meet clients.
Speaking at events is also an excellent way to reach more prospects and have a chance to advertise yourself.
Author Bio: Jeff Blaylock is a freelance writer. For the past eight years, his writing has helped various businesses to come up with quality content for the development of their services. That is how he learned on the necessity and the steps you must take to create your own business.
---
If you wish to discuss how we can develop your brand or provide graphic design for your product or business, email us: hello@inkbotdesign.com
Inkbot Design is a Creative Branding Agency that is passionate about effective Graphic Design, Brand Identity, Logos and Web Design.
T: @inkbotdesign F: /inkbotdesign
---