5 Tips to Write a Winning Graphic Design Brief
A graphic design brief is your go-to guide for managing projects from the beginning. It is a necessary part of any project, as it keeps you on track regarding project scope and ensures that you don't miss any critical details.
This is a crucial document. It won't serve you well by starting without some good insights, and neither will your client. You'll need a clear understanding of what should be in your design brief and how to make it as effective as possible.
Don't worry. Help is here. Look closely at five tips to write a winning graphic design brief.
What is a Graphic Design Brief?
You use This document as a guide during a graphic design project. It is written and maintained by the graphic design client and allows them to detail their business objectives, processes and desired outcomes.
Think of this as your contribution to the project. By documenting this information, you help yourself and the designer better understand what you are trying to accomplish.
Who writes a Graphic Design Brief?
In most cases, this is a business document that the business client writes. However, there may be instances where the designer makes significant contributions. This is especially true in cases where the document is created within a company with an internal graphic design team.
What Should You Include in a Design Brief?
Chances are, the graphic designer you'll be working with doesn't know much about your business. This is your chance to inform them in ways that will help them meet your needs. Here are some must-have details to include:
A description of your target audience
Project scope
The personality or tone you want to present
Metrics to determine whether the project is a success
Dates for expected deliverables
Some samples or design ideas showing the overall aesthetic you'd like
Information about your competitors
The names and contact information of key stakeholders
Any other data that you think could help your designer
There should be enough information to enable your designer to get a great start. Remember that you are better off sharing too much information than too little.
You can use an AI writing tool to help you do this. These tools can generate text based on your prompts and can help you come up with the correct language to describe your project.
When Will I Use a Design Brief?
A design brief should accompany every project. These are useful for any graphic design work and web design projects. 
That said, there will likely be differences in the length and detail of your design brief. That will depend on the complexity of your upcoming design project.
For example, if you are a startup with graphic design from the ground up, you will need to provide more information than if you want a logo changed a bit.
Consider if you've worked with a particular designer in the past. If you have, they may have a baseline of knowledge to help them get started.
There is good news if you need to create a lengthy, complex document for a major design project. A lot of the information you gather and write out should be reusable in future projects. 
For example, if your target audience doesn't change, there's no need to rewrite that part of the design brief for every new project.
Because of this, you may be able to create something of a master document to use for new graphic design products.
Many firms also benefit from using a graphic design brief template. Also, some designers may have a helpful set of questions that will allow you to consider the necessary information.
5 Graphic Design Brief Tips
Now that you know the basics, it is time to dive deeply into this important document. The better you understand its function and how to include information that guides your chosen designer, the better you will be to create an effective brief. 
The following tips will help you get a great running start.
1 – Hammer Out The Specifications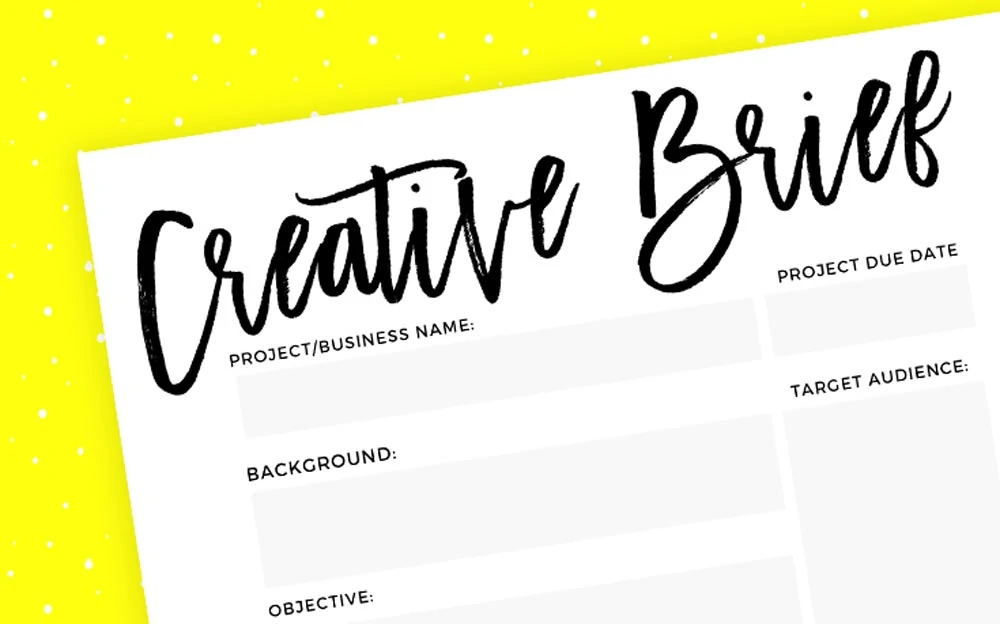 This is the most crucial part of your graphic design brief. Here, you will hammer out all the details about this specific project.
It's best to start with information on any standard to have regarding style. For example, do you have a style guide? Provide a link to that and access to any digital asset library you might have. 
Sharing any samples or design files from previous projects is also wise. List any social media platforms where you'll also use the designs.
Next, provide details such as the size of the design. Finally, don't forget to list the final products you want. For example, will you need business cards, brochures or marketing slicks?
Consider where you will use the design online as well. For example, will you incorporate it into a sticky header on your blog or use it as part of a customised digital signature on electronic communications?
Don't worry about being overly detailed here. You would rather share too much information right now than engage in time-wasting exchanges over details you forgot to mention.
If you have not begun to develop a digital asset library or a style guide, now is the perfect time to start. This will make it much easier for you to communicate information to your graphic designer. This may also save their time and your money.
It is also an excellent place to establish some standards. For example, do you prefer to communicate over email, video conferencing or messaging?
How do you want any files or documents delivered to you? How often do you want to meet with the design team? Consider creating a shared calendar or setting up Discord to encourage open conversation.
Place this information at the beginning of your graphic design brief. As you write, remember that this is a critical document that your designer will rely on to create or change things that have the potential to have a significant impact on your business.
Clear, concise communication is vital. It may be worth the effort to get some writing assistance to ensure this living document is effective.
You can find professional copywriters through EssayPro reviews capable of writing these kinds of specifications.
2 – Be Clear About Your Budget
Your graphic designer will need to know what they have to work with in terms of cost. 
Many design firms and freelancers will pass up work unless they know exactly the project budget. Give a range that you were willing to spend on the entire project. 
If you are working with certain financial constraints regarding specific parts of your project, also detail those.
Remember that while saving money is good, the amount you spend will impact delivery time and overall quality. 
Be sure to balance between the value of a dollar and the potential cost of initiating another project soon.
Also, a bit of research may be in order. You must have some basic knowledge regarding the cost of logo design and other services. This will help you to establish a budget that doesn't drive away talented graphic design professionals.
It would be best if you took none of this to mean that it's wrong to be price-conscious about this or any other service. The key is to balance your budget with your expectations.
It's also important to understand that you can help yourself save money simply by ensuring that your design brief is complete and detailed.
This will help you avoid the cost of additional meetings, redesigns or other issues due to poor communication. It also forces both the client and the designer to stay within the project's scope.
3 – Establish Deadlines Right Away
Set a deadline that considers the project's complexity, the amount of money you are willing to spend, and the deliverables you expect to receive. This and the budget will help designers get a clear picture of what they have to work with.
If possible, give plenty of time. Graphic designers can do better work if they have adequate time. If you do have an urgent need, be upfront about it. 
You may pay more, but some designers can still do impressive work in short order. Also, keep in mind that some flexibility can work to your benefit.
4 – Give a Detailed Picture of Your Audience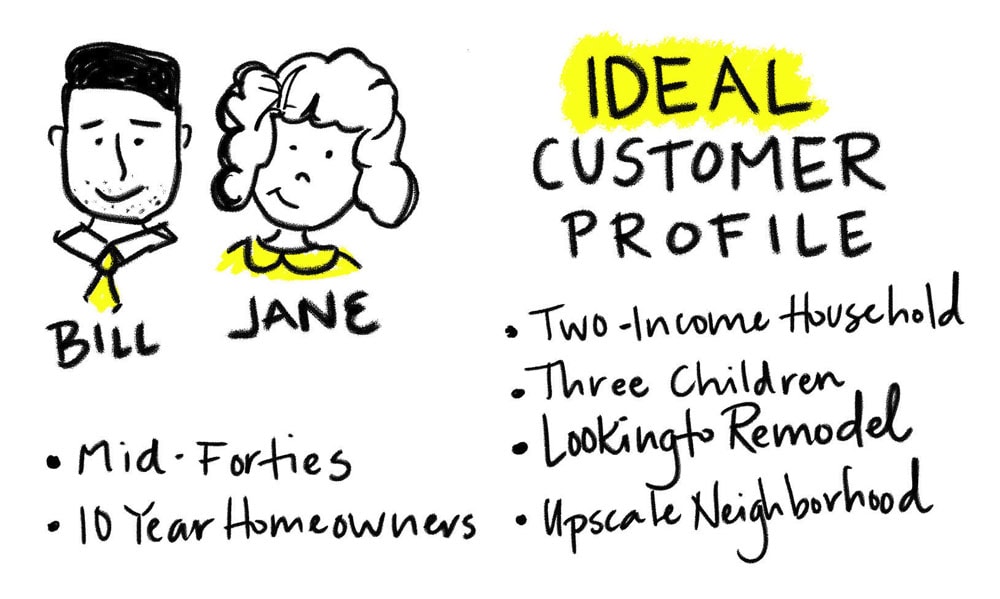 Graphic designers understand how to create things that appeal to a specific audience. However, they have to understand your audience to do so.
Share details about your audience to help them do this. Start with demographic information. Then, answer the following questions:
What are their interests?
How do they earn a living?
Why would they be interested in your product?
How do they use your product?
What are their values?
How frequently do they engage with your business?
Your description should be detailed enough that your graphic designer could draw a picture of your typical customer.
If you haven't recently completed a robust set of customer personas, now is the time to do that. If you have, consider updating them.
Remember that the most accurate information will come from research, not instincts or assumptions. Review quantitative vs qualitative research to determine the best methods for gathering valuable customer data.
Don't forget about your competitors! Graphic design isn't only about creating visually appealing things.
It's also implementing sales and marketing strategies through visual design. 
If your designer understands what your competitors are using to draw in customers, they will be better able to implement a strategy that benefits your business.
5 – Provide an Honest Company Profile
Provide your graphic designer with as many details about your company as possible. 
They will want to know how long you've been in business, your company's size, the number of employees, and your geographical reach. Don't hesitate to share essential successes and failures.
Also, given the recent experiences many businesses are handling, consider offering insights into how COVID-19 impacts you and your employees.
Remember, you are not pitching your company to an investor or trying to make a sale. You are sharing information with someone trying to help you attract more customers and increase sales through visuals. 
They must understand the struggles you have to reach your audience.
Bonus Tip: View The Design Brief as a Living Collaborative Document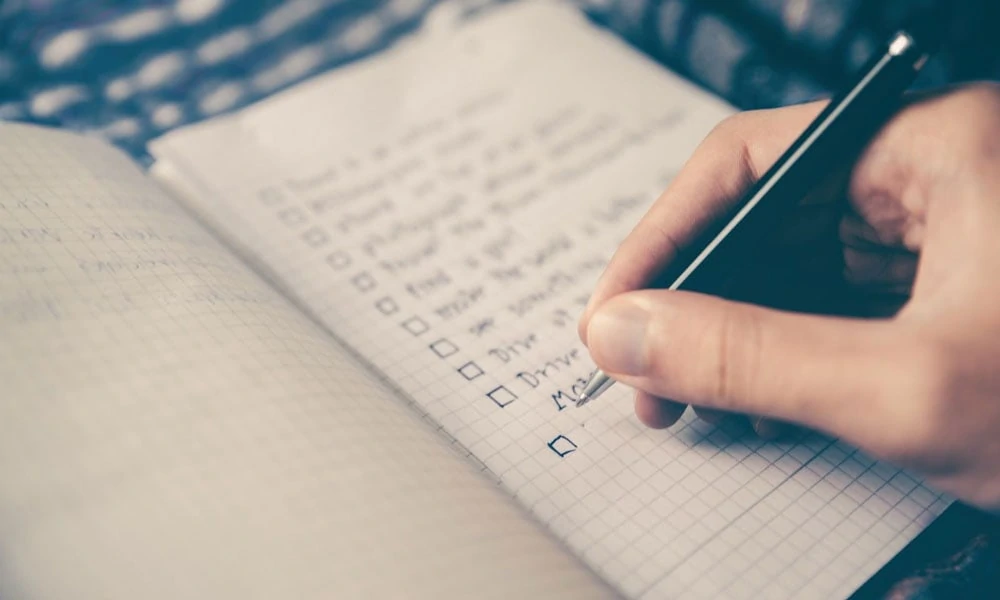 You may start writing the design brief independently, but it shouldn't remain that way. Reach out to your sales team and other customer-facing employees to get insights into your customers. 
Gather information from other business areas to ensure your company profile data is spot on. Do you have someone in charge of corporate communications? Have them review your document for accuracy and make suggestions for improvement.
Of course, these are the things you will do before shopping for bids from graphic designers. 
Once you start this phase, be willing to accept feedback from the designers you contact.
Although it is disappointing to have a designer reject your project, you can still learn from them.
The same applies when you begin working with a design firm or freelancer. 
Use the process to learn more about the information designers need and seek your designer's feedback on your document to change it accordingly.
Final Thoughts
Your graphic design brief will serve several purposes. It is an instructive document for your graphic designer.
You will also write it as a recruiting tool to help you attract the best graphic design professional for your project.
Finally, it will ensure that you and the designer stay on track and complete all the required elements on time.