Flat Design vs Skeuomorphism – The Ultimate Design Decision
Today's graphic design landscape is vast, and it's still transforming.
Different design trends make their mark while many of them are gone forever.
In this arrival and departure of a trend, the two design trends that make much buzz are — flat design and skeuomorphism.
These are the key factors that influence the efficiency of a UI (User Interface).
It is the usability that originates from how it's been designed.
UI also refers to the overall user experience created out of its use via a Web, desktop and mobile app.
In a couple of years, flat design and skeuomorphism have been in the silent battle with each other.
The more the technological advances were made, the fierce the battle between the two became.
Designing user-friendly interfaces for ever-growing technology is a challenging process.
However, how would you make this complicated tech persuasive for the everyday users?
As you know, many designers (the ones who are into UI design) have favoured other ways or gone with skeuomorphism.
Take for an example— Apple's iOS.
Here, the icon of the phone resembles the classic telephone receiver.
Even, the email icon appears as a paper envelope.
Here, it makes sense to say that we interact with the object but not in the form they are supposed to be.
Let's start by understanding the flat design and skeuomorphism one-by-one.
Flat design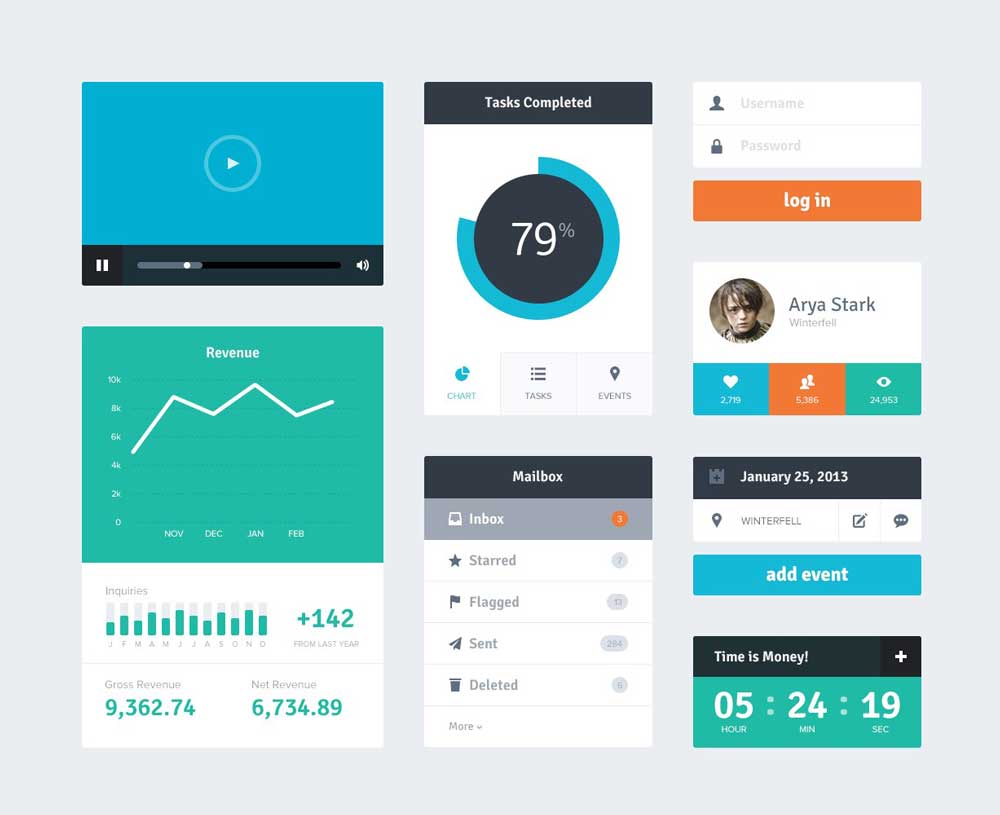 It is the most basic and minimalistic way of design that includes bright colours, clean lines, and flat or 2D illustration techniques.
You can associate flat design with Windows 8.
When you look at it very closely, you will find the Windows have a perfect user-focused interface along with various elements in the flat design.
There are never so many designing choices when we talk about the flat design approach.
There are however some solid colours in which it often comes as we have already discussed earlier, but the problem is that it has few or almost zero details.
As far as gradients and shades are concerned, you will probably not find so many options and choices for it as well.
For many navigating apps and usability, this is considered as one of the best and perfectly designed preference.
On the other hand, since it pays less attention to the details, it is often considered as confusing.
At the same time, it has a better and perfect design approach, and hence, you can easily invest your time and efforts on it.
You can also take an example that if you lack expertise or you are running short of time, you can always hire a professional graphic designer.
As far as its sharpness and other details are concerned, you need to invest more time in making proper strategy regarding all the involved steps such as sketching, analysis of the completive logo design and many more.
To make a perfect icon as your logo, you need to keep your focus on the curves, edges, angles and all other possible domains so that you can end up with a perfect and accurate image.
Why use it?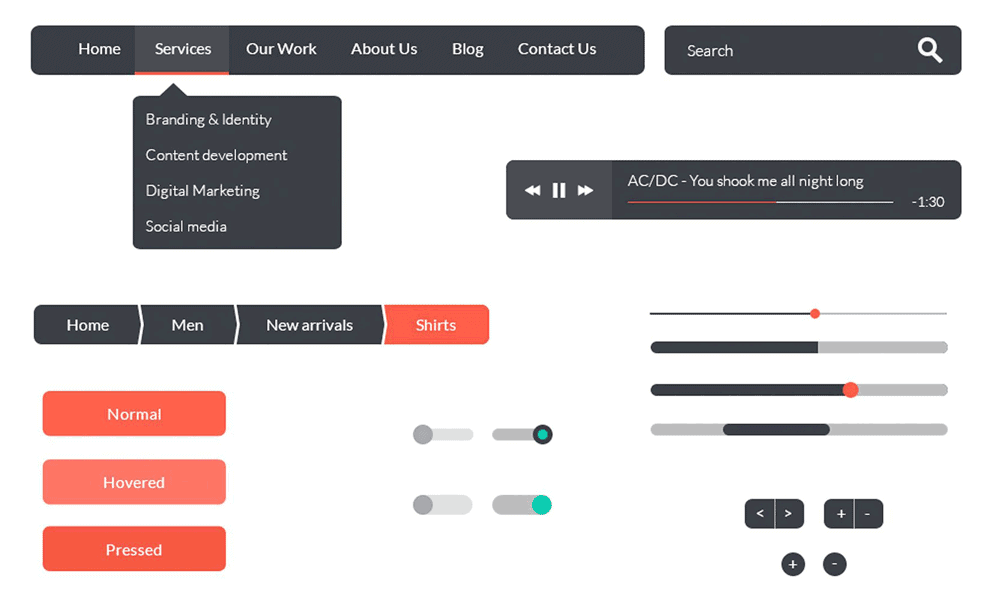 A flat design pitches high on a raw functionality.
It also counters the design elements which are manmade for the creation of a better and basic design.
The functionality is the central aspect which is focussed by this particular designing approach and therefore, the user experience due to it is made efficient and much more practical.
As compared to the design of the app, the user will focus more on the purpose or goal.
Benefits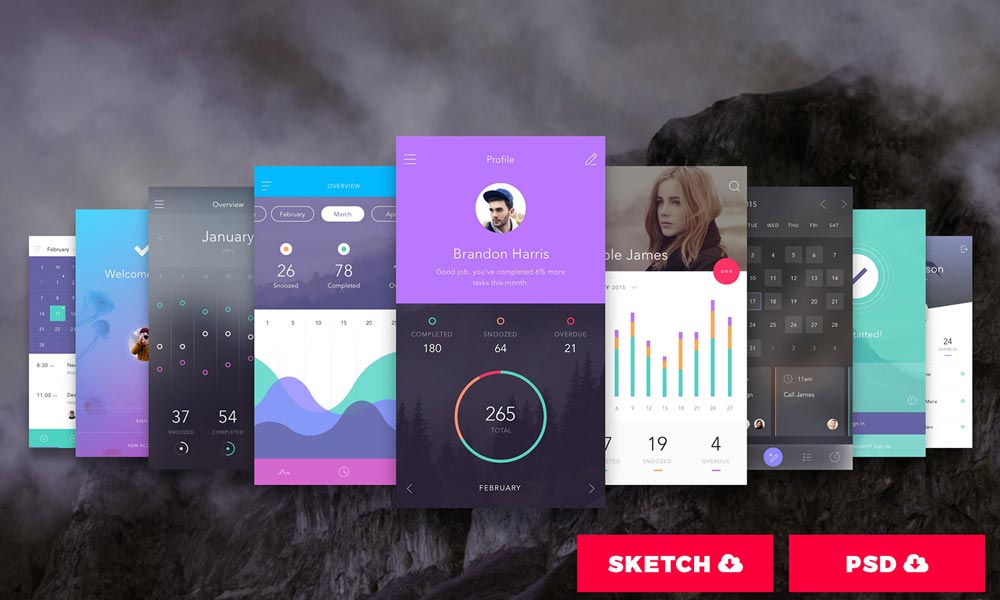 As we have already discussed above that the flat design focuses more on simplicity, your mobile or web app with no gradients, drop shadows, and effects provide a clean and clear user experience.
In the same way, it also makes the graphics load faster without any glitch.
As it comes with minimal aesthetics, it influences designers to take the hierarchy of the objects, buttons information, and colour information more seriously.
When this concept gets into reality, you get a stunningly designed minimal aesthetic that guides the users easily to the desired product.
Skeuomorphism
Skeuomorphism refers to realism design.
It means the design that imitates real objects, shapes, shadows and more.
It is like drawing an illustration that looks like a real image or 3D.
Skeuomorphism suggests a particular theme for an application, but it often comes too jumbled that impacts the functionality.
The design concept always comes with a green (which is seldom used these days) background.
A designer can do it in the right way as it is very intuitive, but it always has a scope of improvement.
Brands such as Apple decided to use modern design concepts that focus on functionality, not just the form.
Gradually, the use of Skeuomorphism is taking a halt due to the rise of more mobile devices.
Nowadays, apps have to be more user-friendly, responsive and fast. The speed cannot be compromised.
As usability and functionality are the core strength of an app, the flat design comes handy.
Why use Skeuomorphism?
When it comes to shape recognition, our brain takes the signals sent by our eyes and then translates it.
The use of shadows, shades, and even details helps differentiate between a cube, ball or a cartoon box.
Our brain is capable of naturally identifying the textures, depths, levels, and features.
Skeuomorphism is a bit more intuitive from the users' point of view to use objects that are closer to reality.
It trains the brain to identify the objects even with shallow details and shadows.
As compared to flat design, it can look way more stylish.
Take for an example, Safari's compass browser icon.
It has a Skeuomorphic design.
The Compass has drop shadows with a gradient that give it a three-dimensional look.
It appears close to an actual compass.
Some problems with Skeuomorphism:
About the excesses for both realism and skeuomorphism, many things have been said so far, and they are manifested usually in the fake leather or UI wooden controls.
Initially, realism, when done wrong realism, can morph into Kitsch.
Even when we talk about real life, fake leather or even the use of phoney wood are not exactly considered the good taste pinnacle so the main question here is why would things be different on our screen and same taste should be applied there as well.
Sometimes problems are there to get wrong skeuomorphism, like making something to look more like a physical object but in reality, fail to work like it, this is also known as the uncanny valley of the design for the user interface.
Apple's contacts app for iPad is a clear example of it since just like iBooks, they use the visual metaphor.
Contacts, on the other hand, unlike iBooks, doesn't allow you to swipe left and right to flip the pages to break the metaphor of the book completely.
More subtle and deeper concerns are located in the functionality concept for the interfaces bases of skeuomorphism independent of the fact of whether the appearance is realistic or not.
When you are borrowing elements from the previous incarnation of a design, you bring as well certain limitations as well for the ride, even when there is no reason for these limitations to exist anymore.
For example, one month per page is traditionally featured by the calendars because the restriction here is the physical concept of the page.
We know that no such limitation is there in the digital medium and many designed digital calendars stick to the one month per screen rule as per the traditions rather than centring the view on the current week.
When they are done accurately, both skeuomorphism, as well as realism, are supposed to trigger a strong association with the counterparts of the real world.
This is its strength though sometimes it becomes the weakness as well since the associations are often too strong that you will be stopped from improving on what has already been done.
Flat design vs Skeuomorphism
Both the design approaches have their own benefits.
Healthy use of these design aspects can help you get a clean and intuitive experience.
However, the design philosophy, as well as process, favours a flat design concept.
The Web is full of so much information.
You, being a designer, have to highlight and find out what's most important for a design's perspective.
It should be clear, bold and shouldn't get a snag with fancy design elements.
Once you find out that part, you can decide the hierarchy of the design easily.
Use both design aspects in moderation to achieve your design goals.
Conclusion
When designing an app or something else, it is essential to choose a style that best represents your business' goals by conveying your content in the best way possible.
Look into the pros and cons of both design styles to build an app relevant to your brand's value.
Whether you go for a flat design or skeuomorphic design, keep usability and user experience in mind.
Optimise the app well for the end users.
Author Bio: Nida Asad is a brand manager at logo design Canada and one of the very popular business bloggers and runs several blog spots that are related to Design. She has a degree in Marketing from a decent university and she is currently enrolled in a Ph.D. program