How to Market Your Fitness Business Online
Whether it's a small fitness centre or a large chain, marketing your gym is among the most significant parts of operating your business. In various situations, selling through word-of-mouth can significantly offset the acquisition of your members. However, in competitive markets, this approach is not enough.
The gym is a local business, which means it has to strive in an extremely competitive local marketplace for customers. So how do fitness centres cope in such packed markets? Here, are ten ways that you can use to market your fitness business effectively.
1 – Create an Easy to Use Website 
It is no secret that around 54% of individuals search for an online business like their initial or second point of contact. That makes over half of the prospective audience! Now, this is where a website comes in. 
To attract online customers, you will need a site that is:
 • Easy to navigate
 • Informative regarding the gym location, facilities, hours, etc. 
 • existing in search engines
Creating a new website may seem like an onerous chore, and it can be expensive to pay someone for it. 
Fortunately, there are some digital tools you may use to generate a style of your site that will become your gym's digital promotion touchpoint. Examples of these tools are Wix, Squarespace, and WordPress.
After creating and designing a working website, attach or link an API to the current customer portal for your gym. 
Also, consider incorporating a group fitness management software which has a booking system and scheduling software. 
These features allow new and existing fitness centre members to sign up, pay, and book custom workouts, facilities, or classes. This software also helps with team management and marketing management.
By creating promotional advertising campaigns for your gym, you can lead users with a link to quickly sign up and join your gym. 
Once everything is set up, you should attract users to your site. At this point, search engines come in.
2 – Local SEO for Fitness Centres and Gyms
Local SEO is among the most effective forms of gym marketing because it is free and can provide a high return on investment in case you are prominent in local searches. 
If you have one or more gym clubs, people should be able to access them quickly and mainly resort to local searching.
The terms like "fitness centres near me," "gym clubs near me," or "fitness centre in [place name]."
These are among the most competitive keywords; hence you do not automatically rank high for just those keywords. 
You will have to work on the local SEO to get a high ranking for your keywords; thus, you may appear in local packages.
To optimise your site to rank highly in the local market, you must:
 • Incorporate local key terms in your contents
 • Have a constant name, address, and mobile number (NAPs) on your website and appointments
 • Make many local arrangements
 • Acquire a "Google My Business" page
3 – Follow Your Club's Marketing Campaigns
As stated earlier, a lot of customer acquisition occurs online. When trying to attract users to your site or customer portal, it is vital to recognise which marketing networks are most efficient for your fitness centre.
Therefore, you must always configure objective tracking in Google Analytics to track the success of every campaign. 
You might need a little help from an expert to do this; however, it is worth knowing which campaigns will get you the maximum leads.
Even though you handle most of the gym marketing results in-person, it is always helpful for gym clubs to recognise the failures or successes of a digital marketing campaign by evaluating how to use the gymnasium's promotion financial plan in the future. 
4 – Video Content Advertising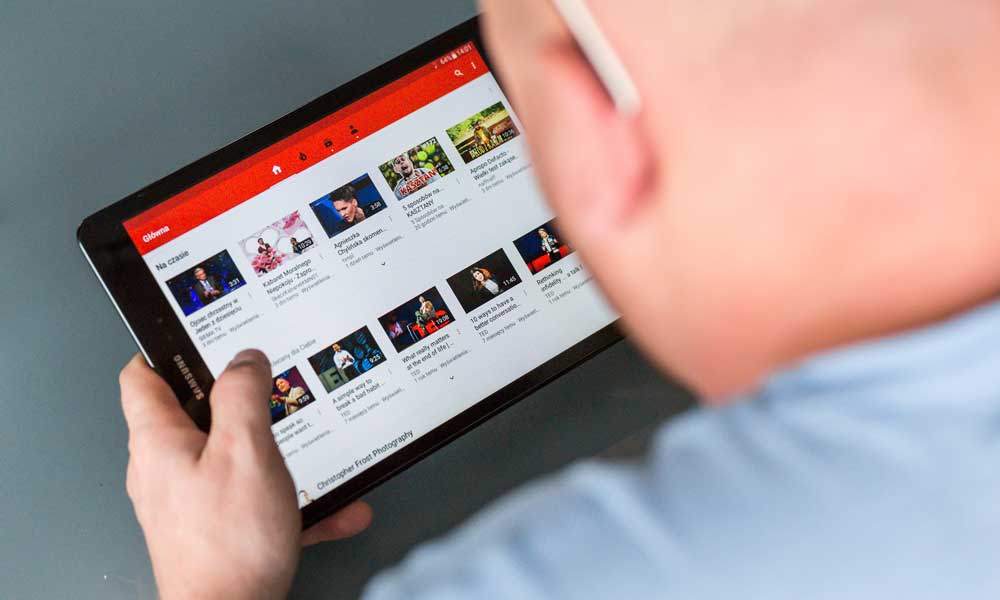 Since all social media platforms promote video content, it is advisable to become a member of the frenzy to market your gym. 
With video content, potential customers can see how the workouts, club facilities, and customer pleasures are in your gym.
You may use platforms like Facebook live feed to display people who liked your profile page, which shows live operations in your gym. 
Instagram is as well a great way to market your gym videos. It may assist when individuals search by location or hashtags to find training plans, lessons, or personal instructors in their area. 
It is a great way to network with current members of your club and market your fitness centre to potential customers surfing through social networks.
5 – Advertise on Social Media
After viewing more than 100 social media profiles of fitness brands, 82% of them publish on Facebook or Instagram daily. And that is no coincidence.
Gym Social Network Marketing has been in existence since these platforms are universally used. 
They have the additional benefit of engaging your existing clients and showing prospective customers what training and life are like in your fitness centre in general.
Social networks are among the most broadly used channels integrated into all fitness promotion strategies. 
Don't forget to add UTM tag if you want to calculate the number of people who have expressly signed up for your gym in a campaign or post you market on social platforms.
If you need to optimise your social media adverts, you may use a free tool such as the buffer to program posts in advance. 
Cross-post between various social media networks, measure the engagement and monitor your results. It is a great tool to keep your gym's social network marketing up-to-date and on track.
6 – Begin a Referral Program
At times members are the best sellers for your gym. By providing excellent services and facilities and encouraging your participants, you can begin a fitness referral program for them to invite their friends and family. 
When your clients refer a family member or a friend to your fitness centre and that potential new customer signs up, you may reward them; hence they are likely to continue referring people. All at small to no charges!
 Some of the ways to employ a referral program include:
 · Make it integrated into your gym's mobile application
 · Emails 
 · Create referral cards
The most significant thing when beginning a referral program for your gym is ensuring your members know you have it. 
You can publish on social media, hang posters at your club, send emails or, as stated above, have a component on your mobile application.
The other most significant aspect is to make it easy to claim possession of referral for your clients. 
So it would be better to do it digitally via your app; hence when a potential or prospect customer uses a visitor pass, the referral figure can be associated with their current membership. 
Subsequently, you can recompense your existing member (and the potential client if they sign up) with what you planned to encourage him with. 
Gym referral programs must be a global aspect of any gym marketing campaign for fitness centres.
7 – Remarketing to Remind Potential Customers Why to Sign Up
A compelling fitness centre advertising strategy that everybody in this industry should never miss in their toolbox is the influence of remarketing! 
With remarketing, you can encourage prospective customers who have the interest but are not ready to sign up. 
It may be challenging to commit to a new fitness service or product, so it's important to remind prospective customers of what they are gently missing.
Set up remarketing ads via Google and social media and make sure they're relevant to that group segment. For instance, if you are marketing a particular boot camp package, ensure your ads are appropriate to potential customers who have visited those pages or interacted with linked content. 
Making things as applicable as possible ensures that your remarketing adverts are not intrusive.
8 – Organise a Social Event
With goodwill, success, and a healthy lifestyle that helps your club members enjoy, celebrate! 
Organise a social occasion at your fitness centre or elsewhere and inform your clients to invite their family and friends. 
It is a great way to link and meet their colleagues so they may experience the positive atmosphere of your employees and members.
Good marketing ideas for gymnastics events are:
 • Gym anniversaries
 • Participation milestones such as reaching 1,000 fitness members or more
 • Vacation events
 • Employees birthdays
Whatever the event is, a healthy body and mind are always a reason to celebrate! You can make new friends and possibly new customers. 
Market your gymnasium as a place for community, makeover, and positive transformation, and the clients will be your robust sellers.
9 – Offer A Weekly Pass for New Registrations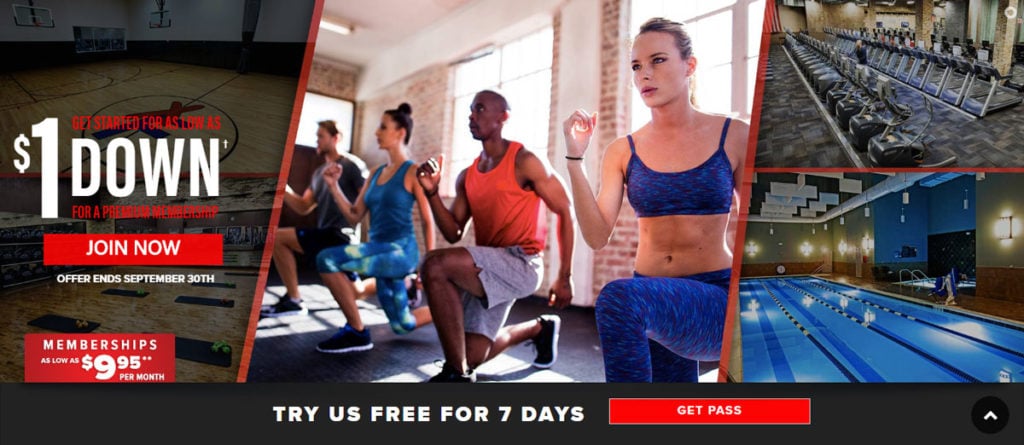 Almost everybody is stuck to their phones, hence why not make the most of this and give an open week pass for new registrations on Foursquare and Facebook? 
Market this offer on Facebook through an advert and only display it on phones. Entice them with the free week exercises and ensure you have a strategy to register them once the one week is ended. 
Concentrate hyperactively by targeting only potential customers who visited your site but have not converted with Facebook redirect.
10 – Send a Weekly Newsletter
You might think that fitness centre newsletters are for existing customers only. That is very wrong. 
The newsletters must contain updated gym news; however, you can also use them to reach out to prospects who have not purchased a membership.
Your members might have terminated their participation. However, they still subscribe to your mails, meaning that you can reach out to them with gym updates, fitness tips, and promotions.
Last update on 2023-03-09 / Affiliate links / Images from Amazon Product Advertising API